A Twitter video of a smoking iPhone 7 Plus has gone viral, prompting Apple to investigate.
On Friday, Apple said that it was working with Brianna Olivas, who shared the video of her iPhone 7 Plus after it "blew up," to try to find out the cause of the explosion. Olivas wrote that her rose gold iPhone 7 Plus, which she purchased from Sprint in January, "caught fire" while she was sleeping on Wednesday morning.
Her boyfriend moved the iPhone from the bed to the dresser before going to the bathroom. When he came back, the iPhone was "steaming" and making a "squealing noise" so he tossed it in the bathroom. That's when the iPhone 7 Plus "blew up and more smoke started coming out."
"We are in touch with the customer and looking into it," Apple said in a statement.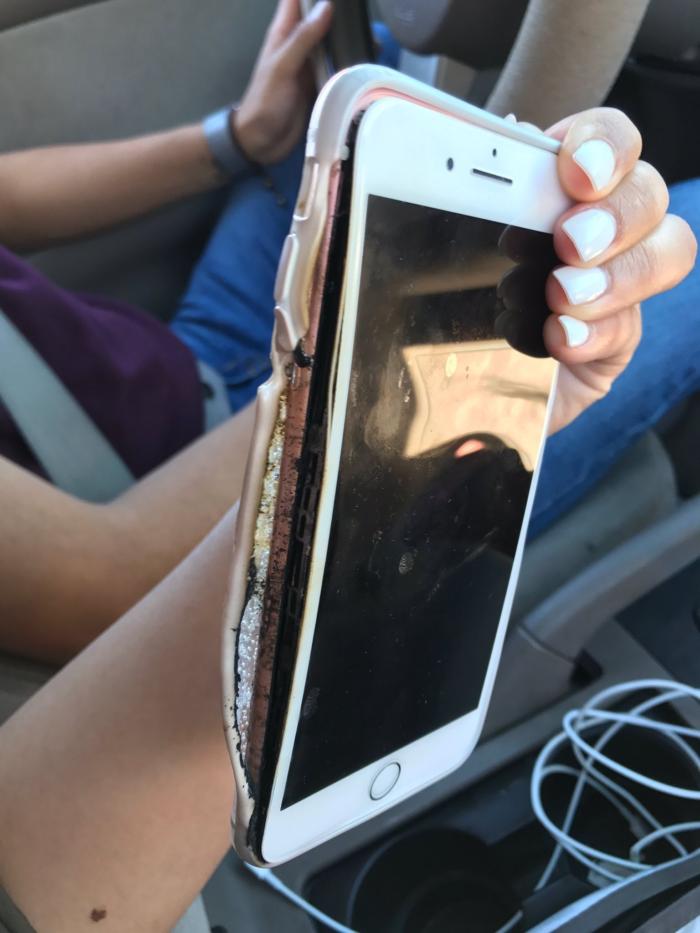 Olivas posted video of her smoking iPhone 7 Plus on Twitter where it quickly went viral, amassing 28,000 retweets and 2.4 million views. You can view the Twitter video here. Some commenters have suggested that perhaps Olivas' "liquid-filled" iPhone case might have had something to do with the explosion, but that theory hasn't been officially proven yet.
Olivas also said that her iPhone recently had been acting up. The day before it caught on fire, the iPhone wouldn't turn on. So, Olivas took it to the Apple Store where employees ran several diagnostic tests. However, they couldn't seem to find an issue with the iPhone.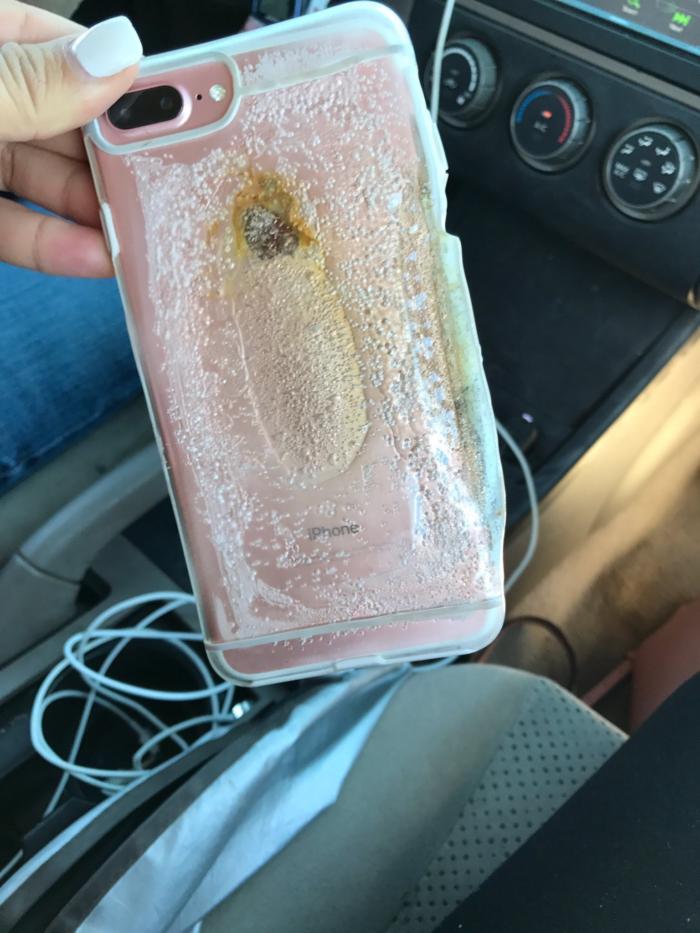 The impact on you: Although this isn't the first case of an iPhone mysteriously exploding, others have all been isolated issues—either the iPhone was damaged during shipping or was accidentally left in a microwave somewhere. So far, there's no indication that Olivas' iPhone troubles will also affect other 7 Plus devices out there. We'll have to wait until Apple resolves the issue to know for sure, but it's way to early to suggest a Samsung Galaxy Note7-type situation just yet.