Skeuomorphism is when an object imitates the design of a similar artifact. Skewed-o-morphism is when you go insane in the membrane for skeuomorphism.
Writing for The Verge, Vlad Savov declares "Samsung's Staedtler stylus is roughly 5,000 times more awesome than the Apple Pencil." (Tip o' the antlers to Phil Heywood.)
Roughly. Look, this isn't an exact science. In fact, it's not a science at all. It's more of an art. Well, it's not that, either. It's pablum, is what it is.
Samsung introduced some tablets at Mobile World Congress last night. I was there, I listened to the whole thing, and I can't really tell you much about them other than they exist and they're technologically advanced.
Whoa, whoa, whoa, slow down, Perfesser.
[writes down] techno-ma-logically advanced
Okay, go ahead.
What swept me up in real emotion…
…was this video of dogs being reunited with their military owners after returning from deployment that's set to a Regina Spektor song.
Actually, no. That would be understandable.
…was the Korean company's deal with German pencil maker Staedtler to issue an S Pen styled to look like a classic pencil.
Eh. The Macalope's more of a Blackfeet Indian guy.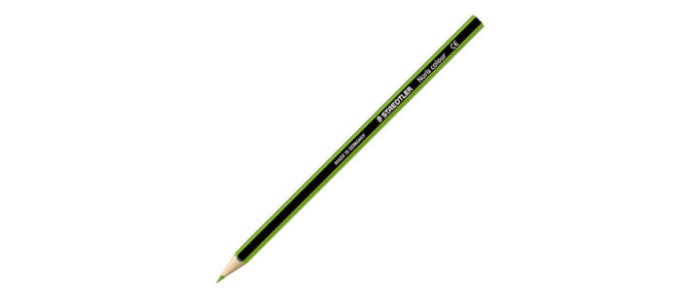 But, that's it. That's the whole crux of Savov's argument here and the only support for the headline's contention that the Noris digital is 5,000 times more awesome than the Apple Pencil: It looks like an old pencil. Don't go looking for specifications in the article, there aren't any.
I've never found any great utility in Samsung's S Pen or Apple's Pencil…
Okay, well, many people would disagree with you. For reasons that are somewhat more substantive than "this 'lectronic pencil sure do look like a real pencil."
…but I feel drawn to this digital pencil that's built exactly like an analogue pencil because it's so familiar and intuitive.
Why can't they make a smartphone that looks like a rotary dial phone? At least you can convert a typewriter into a USB keyboard for your computer or tablet. Thank God for that.
The Noris digital is colored black and green, to differentiate it from the traditional black and gold Staedtler color scheme.
So much for authenticity.
Look, if I can't grind your digital pencil in a sharpener and have it leave shavings, then where is the joie de vivre? Nowhere. That's where.
Other than that and the obviously different tip…
The Macalope will await reviews of the tip's lickability.
…this thing's indistinguishable from an old school, graphite-and-wood pencil.
So much better, right? I mean, a white digital pencil? What am I, a moon man from Mars?!
Samsung has yet to disclose specifics like pricing and availability for the Noris digital, but…
Well, since the Apple Pencil costs about $100, we can calculate that the Noris digital only has to come in at $500,000 or less, since it's 5,000 times more awesome. That's just math.
The crazy thing is, the Noris digital could really be way better than the Apple Pencil. We simply have no way of knowing from this article.