These days, keeping up with games can be a full-time job. So how do you separate the signal from the noise, the wheat from the chaff, the Temple Runs from the Temple Jumps? Allow us to help by regularly selecting a game You Should Play.
Love You to Bits is, as the title suggests, a love story—but it's not a typical one. This original puzzler showcases the tale of Kosmo, a clumsy space explorer who is head over heels in love… with his robot girlfriend, Nova. But then an ill-fated spaceship explosion separates them.
Or rather, it separates her: the android is split up into dozens of pieces that scatter across the universe, sending Kosmo off on a grand adventure to bring his lost love back to life. It's a quirky tale, as you might imagine, but it's also wildly adorable. And that extends from their interactions all the way through to the diverse levels on display, each featuring unique terrain and often style or presentation, too.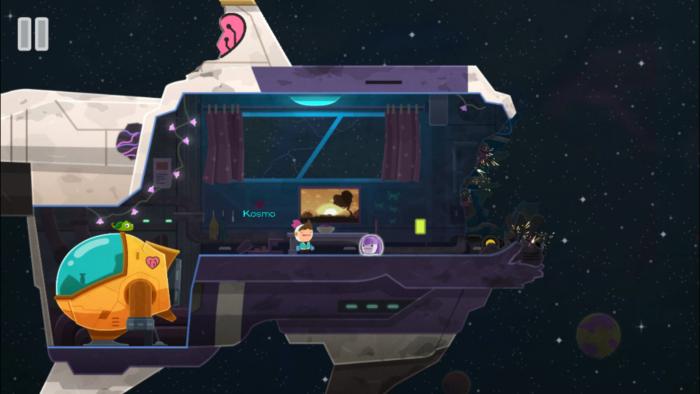 And the story pairs well with the point-and-click adventure approach, which is streamlined just enough to work well on iPhone or iPad without being too simplistic or overly cumbersome. The genre typically translates well to touch, and Love You to Bits is an especially great example, with short and delightful challenges that are easy to enjoy here and there throughout the day.
Ready to embark on this grand journey of love and yearning? Here are three reasons why Love You to Bits is well worth your devotion.
It's absolutely charming: Love You to Bits runs the emotional gamut, but most obviously, it's immensely attractive and charismatic. Each level is not only very distinctive from the rest, but they're often filled with little gags: amusing reactions to your taps and actions, random pop culture references, and other fun bits that'll keep a grin on your face even if you're scratching your head.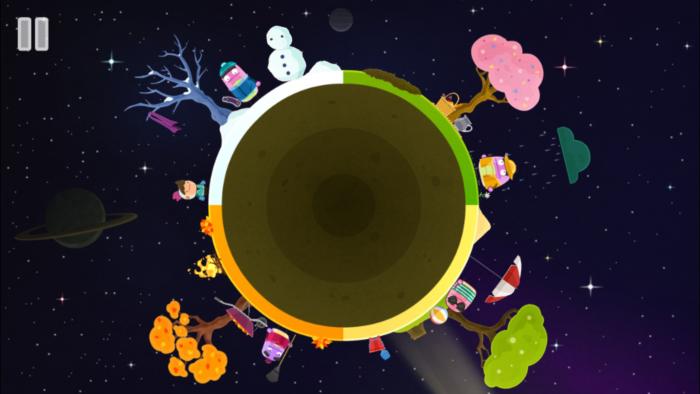 But the game also hits hard with its emotional separation: you feel for Kosmo and his lost robotic companion, especially with the plaintive piano interludes. The biggest gut punch comes with the unlockable memories, which are short animated remembrances from their time together. It's almost unbearably sweet, but in a very good way.
Streamlined for touch: Adventure games work so well on phones and tablets because most of your time is spent tapping items and chatting with bystanders, but Love You to Bits distills the formula down to its core elements. You'll never manage an inventory or read a load of text, and while solutions are rarely too obvious, the game doesn't have as many baffling leaps of logic as point-and-click adventure games tend to spotlight.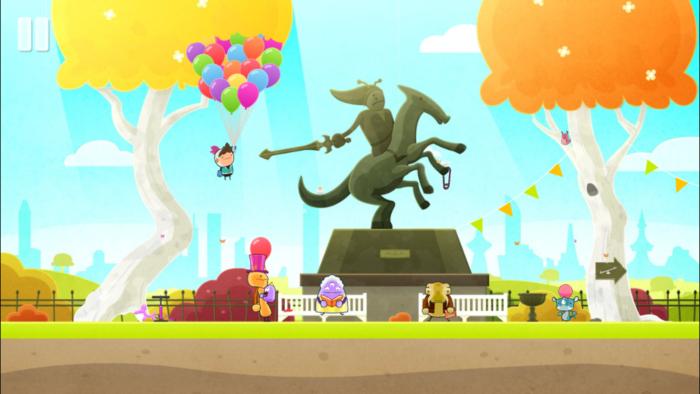 Instead, you'll walk around the terrain, and when you can interact with an item, person, creature, or whatever else, a little icon will pop up. If you have an item that can be used, it's brought up automatically. That streamlines the design a bit, and hardcore adventure fans might wish for a little more complexity, but it eases a lot of the frustration that the genre can sometimes be mired in. It's simpler, but also easier to enjoy.
Never a dull moment: Besides the emotional storyline and presentation, Love You to Bits' greatest strength may be its diversity: across the couple dozen stages, you'll find a wide array of different level designs, play mechanics, and stylistic quirks that make each mission feel completely new.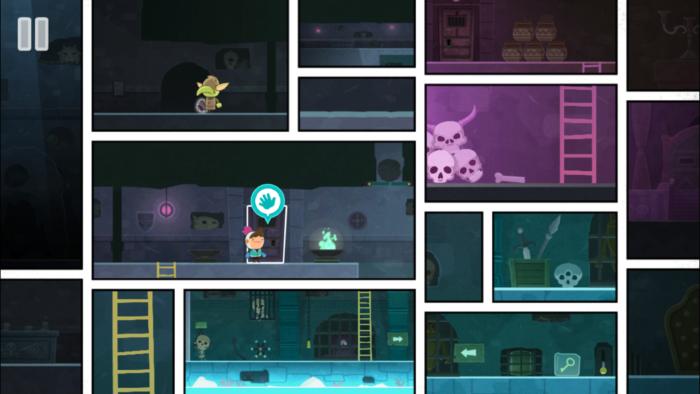 One level, for example, plays out in comic book panels of varying sizes and perspectives, while another is set on circular planet-like terrain. You might search for one of Nova's parts inside an eerie mansion that only shows part of the screen at a time, or in an arcade where you'll enter the actual video games inspired by Nintendo classics. Whatever the case, the shifting terrain and varying influences help give the game a steady energy that persists throughout.
Love You to Bits originally released without an ending, as new levels debuted gradually over time to extend the storyline, but it finally has a conclusion as of last month. So if you've been eyeing the game but didn't want to be left hanging, now's the perfect time to fall in love with it.
Developer: Alike Studio/Pati.io Platform: iOS (Universal) Price: $4