You probably already know how to search the web from Safari's address bar on your iPhone, or which button enables the handy Reader mode. But for every Safari feature you think you've mastered, another is hiding in plain sight.
For example, there's an easy way to search the current page in Safari, as well as customize how Reader mode looks and feels. You can also nix that listing of frequently visited sites, perform Spotlight searches without leaving Safari, save a page as a PDF, and even close an open Safari tab on another of your iOS devices. Read on for more of our favorite Safari tips.
Hide frequently visited websites
As you're browsing, Safari for iOS keeps track of the websites you visit the most and puts them in a Frequently Visited panel just beneath your web favorites, which you can access by tapping the address bar.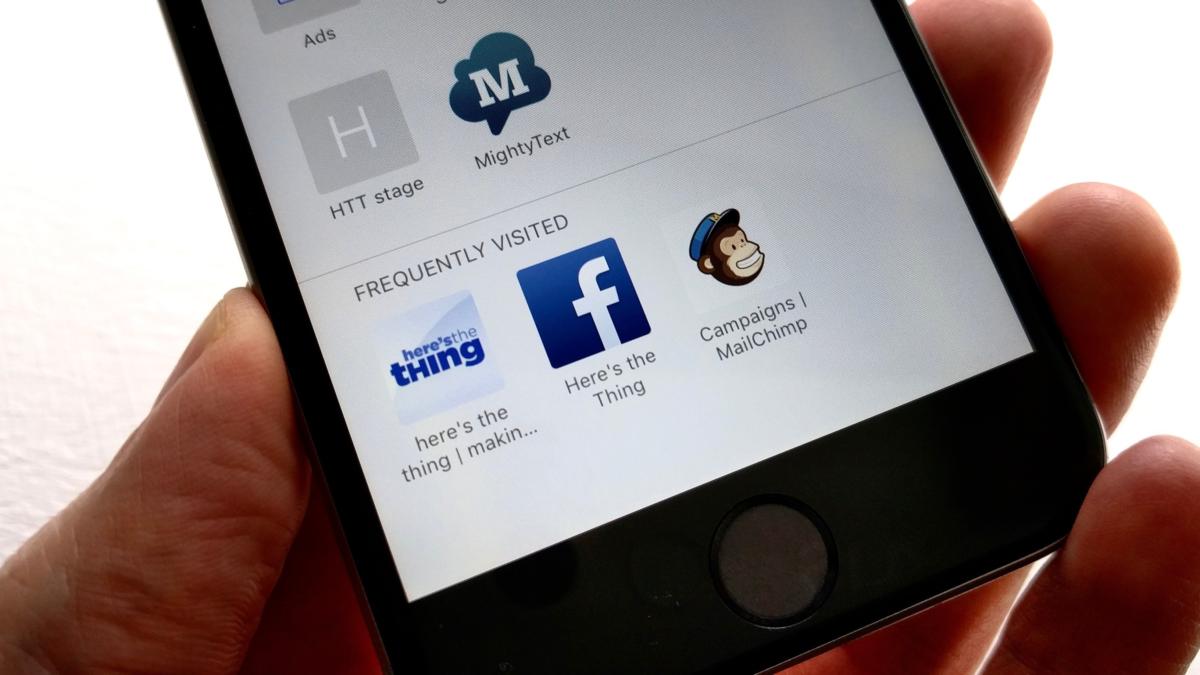 The "Frequently visited" section can make for a handy way to jump to favorite sites that you never bothered to manually "star" as a favorite. On the other hand, it also reveals your oft-visited sites to anyone else who happens to use Safari on your iPhone or iPad.
If you'd rather keep your "frequently visited" sites under wraps, try this: tap Settings > Safari, scroll down to the General section, then toggle off the Frequently Visited Sites setting.
Rearrange or delete your favorites
Speaking of your favorite sites, you actually have more control over their appearance in Safari than you might think.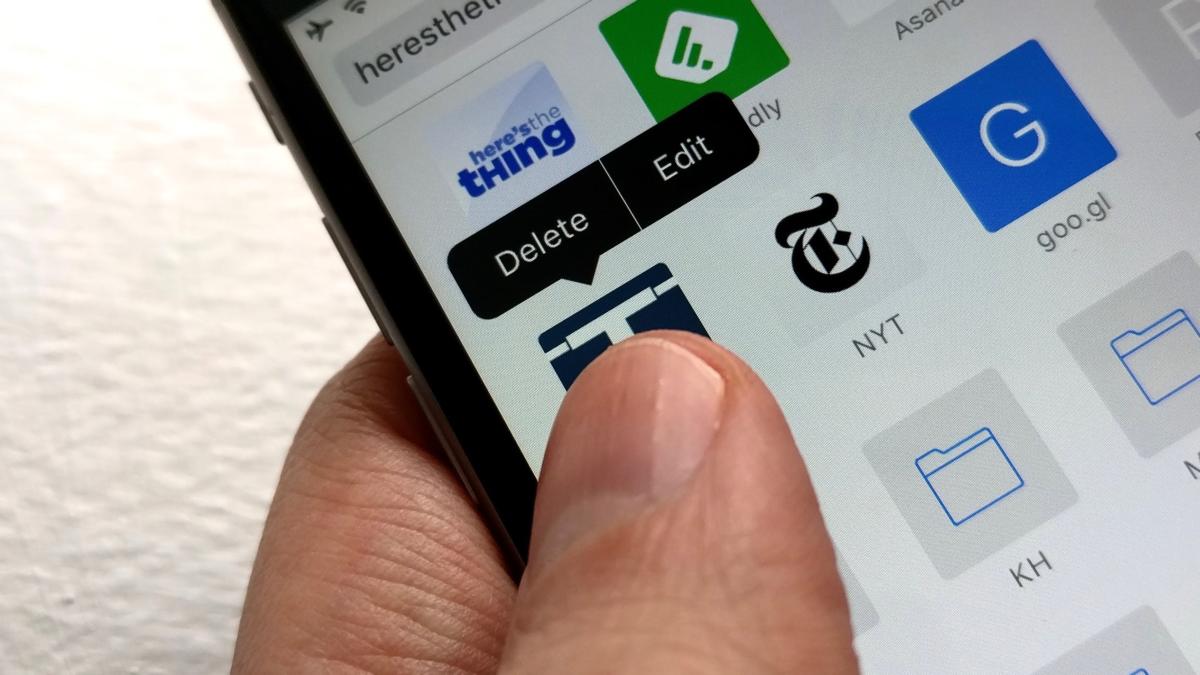 For example, try this: tap the address bar to reveal your favorites, tap and hold one of the site icons, then drag the icon to rearrange it.
You can also un-favorite a site by tapping and holding its icon, then tapping the Delete button that appears. Want to rename an icon? Tap and hold it, then tap Edit.
While you can't rearrange or edit "frequently visited" sites, you can (assuming you haven't turned them off entirely) delete them one-by-one by tapping and holding an icon, then tapping Delete.
Change Reader mode font and background color
One of the most handy features in Safari, Reader mode reformats a cluttered webpage to make it easier to read. (By the way: when will Google stop dilly-dallying and fully enable Chrome's hidden version of Reader mode?) To activate Reader mode, all you have to do is tap the little four-line button on the left side of the address bar.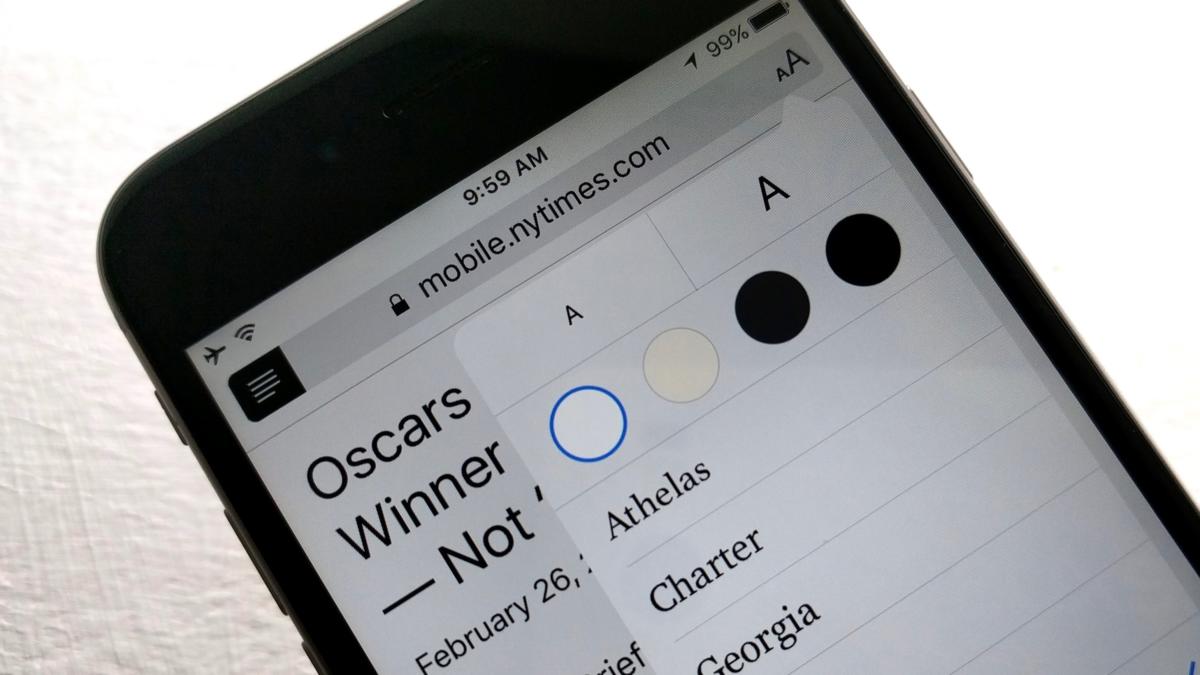 By default, the background color for Reader is bright white, while the font is the relatively boring sans-serif San Francisco—better than trying to read tiny text on a busy webpage, certainly, but not as soothing as the silky fonts and warm background hues in the iBooks app.
If you look in the top corner of a Reader-enabled page, you'll see a telltale "aA" button. Tap it, and a menu of alternative fonts and background colors will appear, perfect for switching to a supple serif font with an easy-on-the-eyes cream backdrop.
Search for text on a page
Like Chrome, Safari for iOS makes it easy to search Google (or the search engine of your choice) by tapping your search directly into the address bar.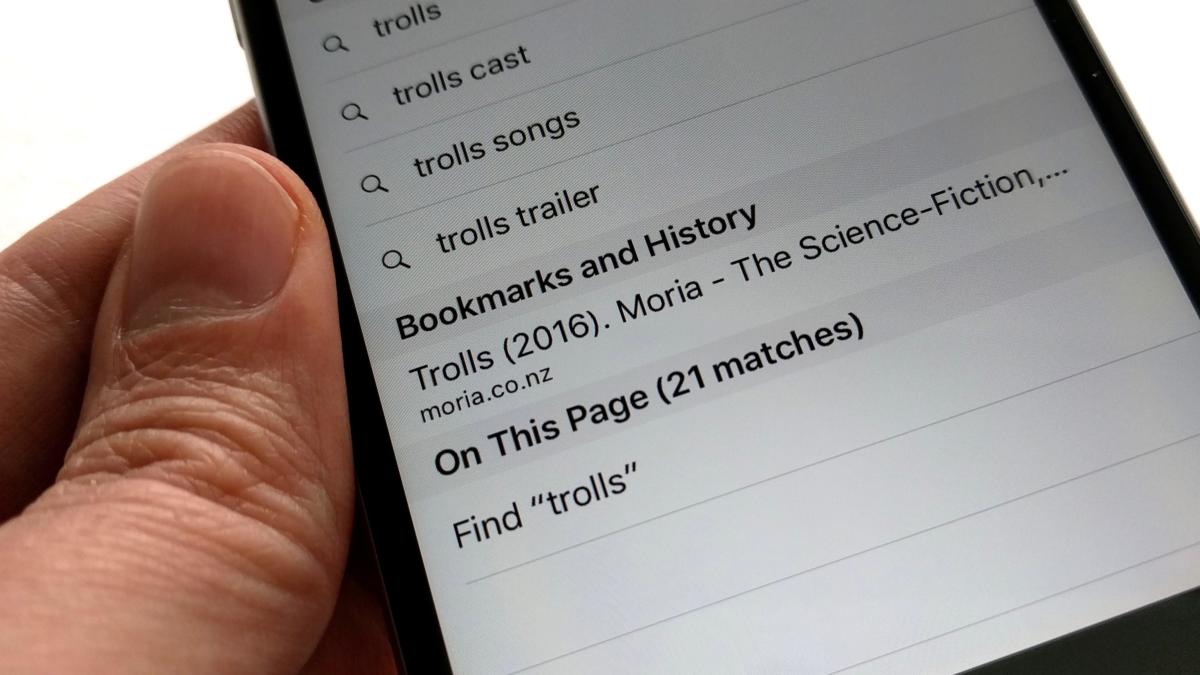 Confusingly, though, you can also search for text on the current webpage in exactly the same way, but you might not know it unless you scroll down a bit on Safari's search results.
If you do, you'll find "On This Page" results at the very bottom of the list, typically hidden by the virtual keyboard.
For a more intuitive way to search a webpage in Safari, tap the "Action" button (the one that looks like a square with an up arrow) at the bottom of the screen, then tap the "Find on Page" button in the bottom row of Action options.
Add a site to your home screen
One of the oldest Safari for iOS features is one that's easily forgotten: the ability to add a shortcut, complete with its own icon, for any webpage to your home screen.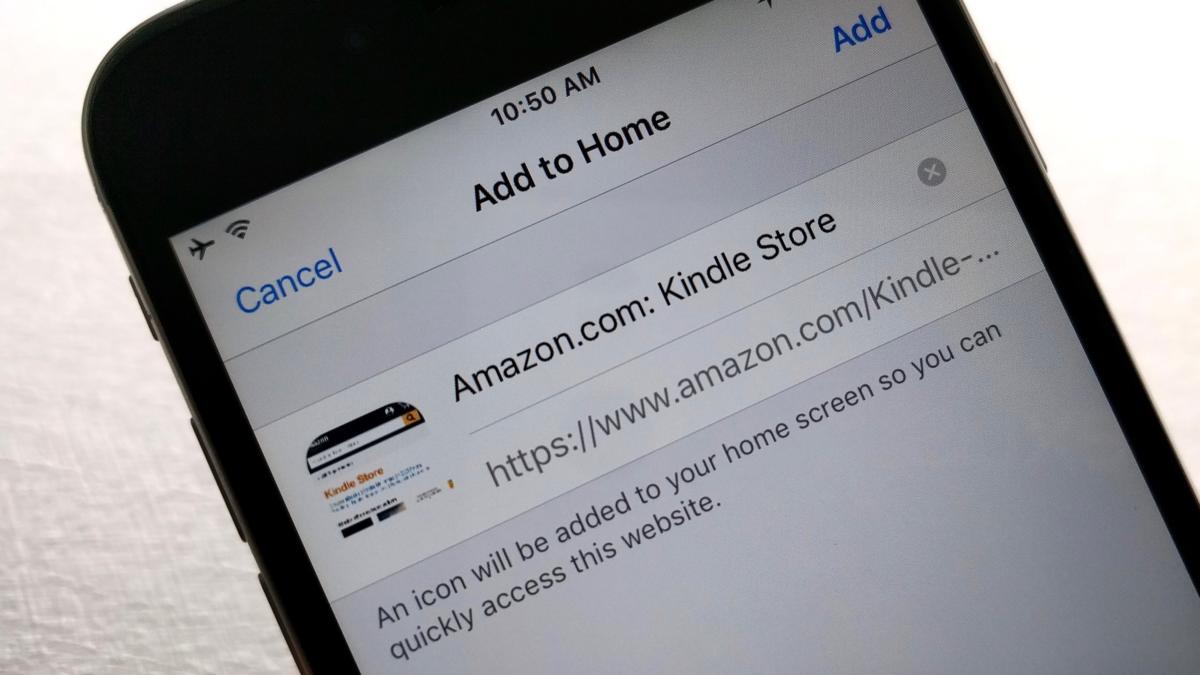 Just visit a website, tap the Action button at the bottom of the screen, then tap the Add to Home Screen button (in the bottom row of buttons). You'll have a chance to edit the name of your new home screen icon before you tap the "Add" button.
Save a webpage as a PDF in iBooks or Dropbox
One of the best ways to preserve a permanent hard copy of a webpage is to save it as a PDF, and there's a surprisingly easy way to do it in Safari for iOS.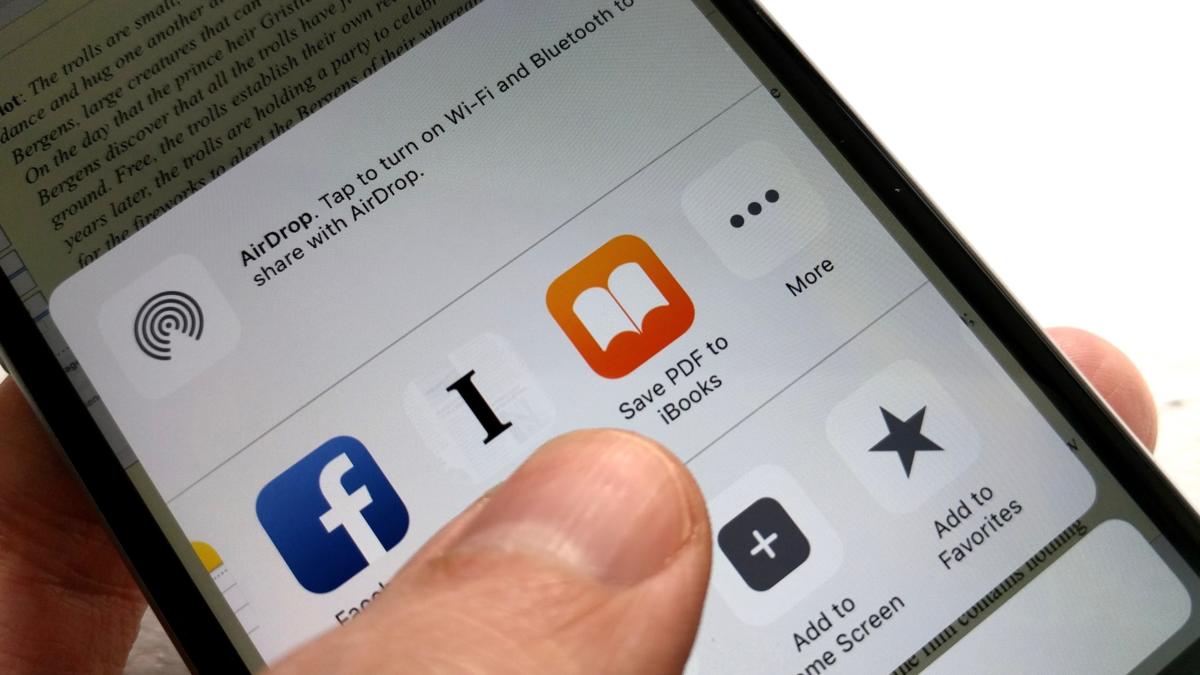 Just visit any website in Safari, tap the Action button, scroll through the top row of buttons and tap Save PDF to iBooks. Once created, the PDF will open within the iBooks app; from there, tap the Action button again (this time at the top of the screen) to email or print the PDF.
Don't want to save the PDF to iBooks? If you've got Dropbox installed, you'll find a Save to Dropbox button in the bottom row of Action buttons in Safari; tap it, and Safari will save a PDF of the page in your Dropbox folder.
Close open tabs on other iOS devices
If you tap the Tabs button in Safari for iOS (the two-square button in the bottom corner of the screen) and scroll down, you'll see a list of the Safari tabs you have open on all your various iCloud-connected devices, such as your Mac desktop system and/or your iPad.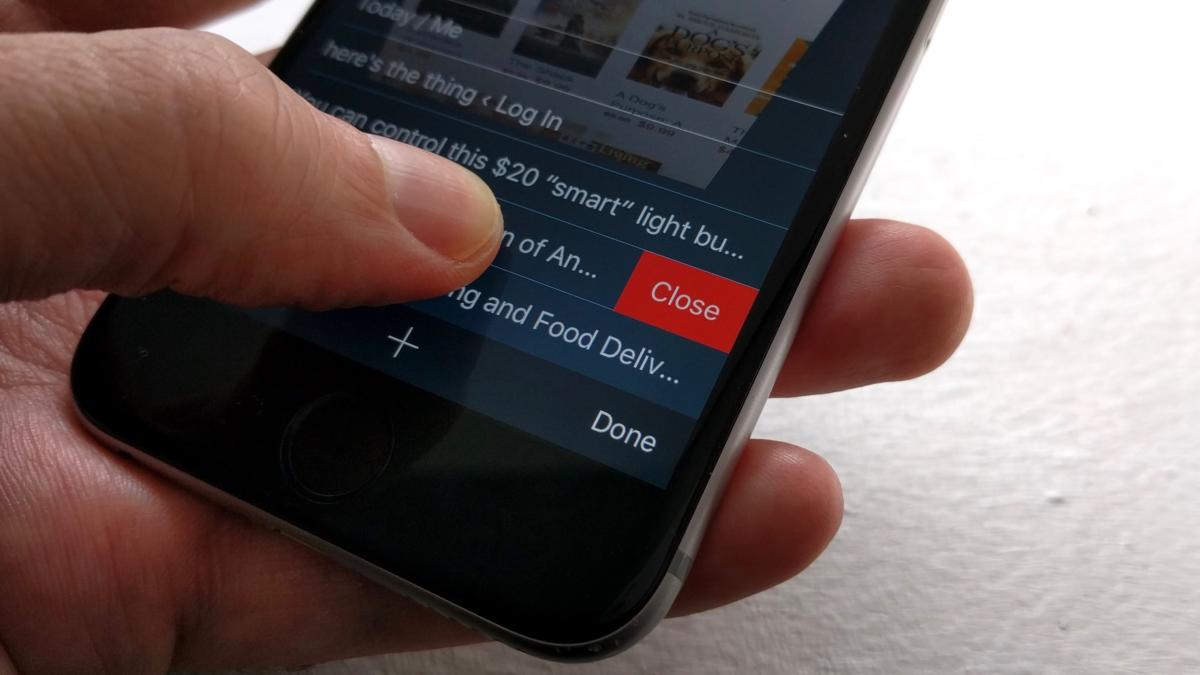 What you may not know, though, is that in addition to being able to remotely view your open Safari tabs on other iOS devices, you can remotely close those tabs, too.
Just swipe from right to left on any tab, then tap the red Delete button. Keep in mind that it'll take a few seconds for a remotely closed tab to actually close.
Do a Spotlight search directly within Safari
If there's a word, a name, or some other string of text on a webpage that you'd like to dig up some info on, there's an easy way to do it without ever leaving Safari.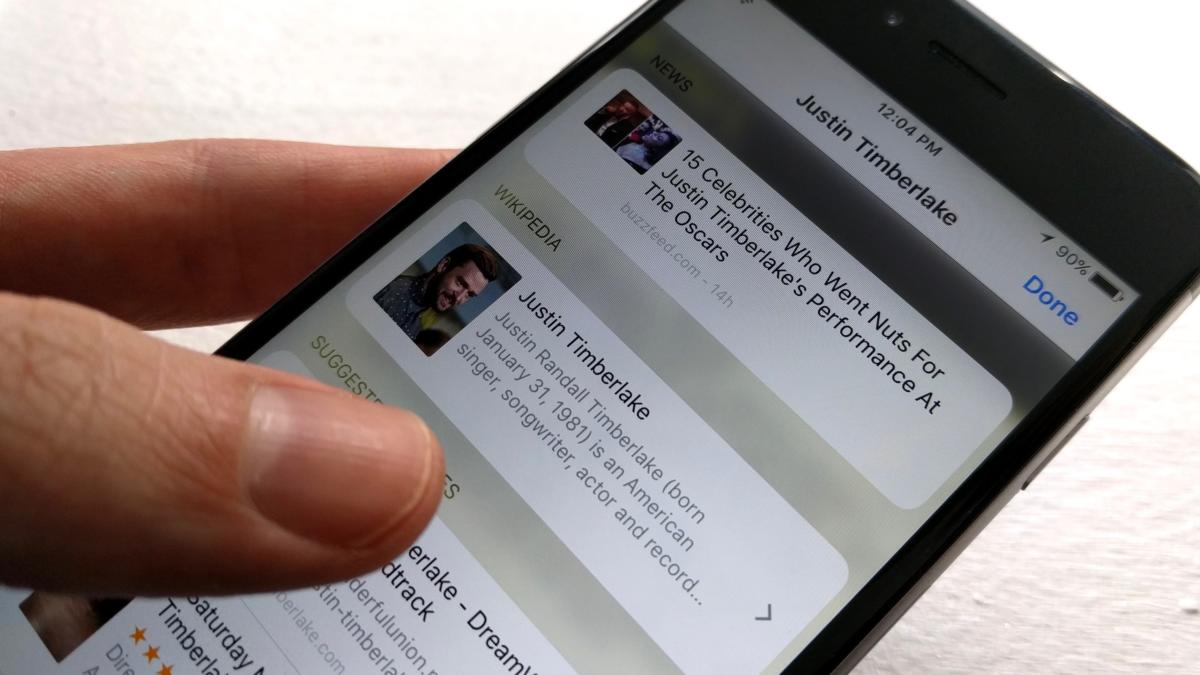 Just tap, hold, and drag the selection handles around the words you want to look up, then tap the aptly named "Look Up" button in the black options bubble that appears.
When you do, an overlay window with universal "Spotlight" search results will appear, including hits like word definitions, recent news stories, Wikipedia articles, relevant reviews, and (not surprisingly) matches from the iTunes Store.