There's really only one day of the year that's pretty safe from iPhone rumors: the day the new model gets announced. The other 364 are all fair game when it comes to reading the tea leaves and sussing out what Apple has up its sleeves for the next iteration of the smartphone.
Let's take a quick look at a few of the most prominent rumors and explore whether or not they're likely to have a deep impact on this year's iPhone.
Wireless Charging
The news that Apple had officially joined the Wireless Power Consortium spurred rumors that Apple would finally get serious about adding wireless charging to the iPhone, even though it may simply represent Apple's existing interests in wireless charging for the Apple Watch.
Wireless charging has shortcomings that might strike Apple as inelegant: It's still pretty slow, and while it might convenient while you're at home, it's somewhat less convenient when traveling. It seems like a technology that's still more gimmick than useful feature. Either way, the charging port isn't going away any time soon.
USB-C
Going away? No. But changing? Possibly. This week's newest rumor, thanks to the folks at the Wall Street Journal is that Apple will ditch its Lightning port, which it first debuted almost five years ago, in favor of USB-C.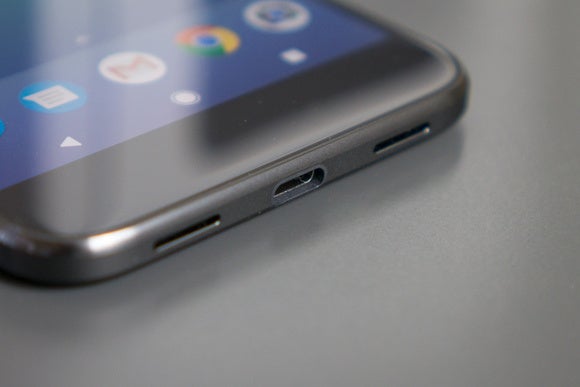 While there are some advantages to USB-C—not just port standardization but faster charging as well—Apple has been broadening Lightning's reach in the past few years, using it for charging on its keyboard, trackpad, mouse, and Apple TV remote. Not to mention that the company just switched to Lightning EarPods packed in with the iPhone. Another connector will come along some day, there's no question of that, but on this year's iPhone? Color me skeptical.
Edge-to-edge OLED display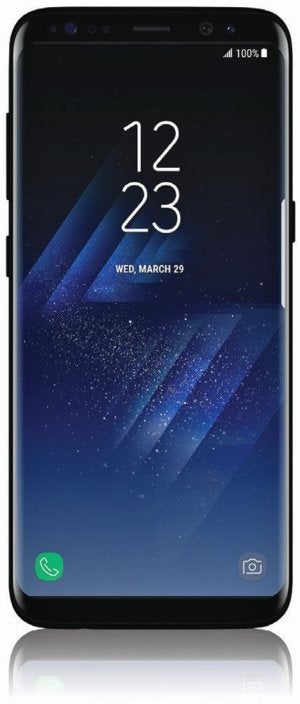 Of all the rumors, a larger screen, possibly using OLED technology, seems among the most likely for the next iPhone. Not merely because recently leaked images of Samsung Galaxy S8 show a similar, edge-to-edge screen, but simply because the touch surface is the most important part of the smartphone, and anything that can be done to increase its size—especially without increasing the size of the phone—is a compelling feature for users.
The iPhone Plus series has shown there's an appetite for a larger display, and there have also been rumors that Apple will release an iPad with a larger 10.5-inch display in the same body as the 9.7-inch model.
As for the possibility that Apple will replace LCD screens with OLED, it's another of those technologies that has always seemed just a couple years away and promised the world: lighter, thinner displays that provide better contrast ratio (including blacker blacks) and better battery life. It's finally started appearing in TVs, but it isn't cheap. Then again, Apple lives in the premium pricing tier, so that's right up its alley. And, after three years of the iPhone 6 form factor, the time might be right for a more extensive overhaul. I'd say it's probable.
No home button
You might argue Apple's already killed off the home button, since the one on the iPhone 7 isn't really a button, just a touch-sensitive surface with haptic feedback. But if the edge-to-edge screen is a reality, it becomes pretty hard to figure out where to put even that faux home button.
Some rumors suggest a dedicated "interaction area" at the bottom, but that could get messy: What if apps want to use that space? How do you exit a full-screen experience, like a game? The home button has always served as an escape hatch, and while removing it would open up more real estate for the display as well as more room for internal components, it's hard to picture how a replacement would work—but that doesn't mean Apple doesn't have a compelling story. (As long as it's not "courage.")
Facial recognition or iris scanning
I've already given the rumors of new biometric features a thorough rundown. While adding one or the other is plausible, I don't see Apple abandoning Touch ID. It's possible that the company might expand biometric options, but I was a little doubtful about the new technology needed for this type of security, until…
Augmented reality
Tim Cook has said repeatedly that augmented reality is an area of interest for Apple. One rumor claims that more than 1,000 engineers are working on AR at Apple, but it's another report—that Apple is working on a "revolutionary" space-sensing 3D camera—that interests me, since it sounds as though it's the same technology that could be used for facial or iris recognition. If Apple does include a souped-up camera that can accommodate different purposes, I find that a much more compelling argument for the next iPhone.
Larger battery
Look, without the amount of stuff that Apple could be adding here, the real challenge is adding enough battery life to power it all. The iPhone is already mostly battery, but losing some thickness and weight by switching to OLED could allow for more room, and Apple is great at engineering its components to be smaller and smaller. Rumor has it the company will employ a "stacked logic board" to pack in a bigger battery.
As someone whose iPhone 7 seems to run out of juice all too fast, I have no problem believing that Apple wants to extend the battery life of its phones. The Plus users already like to wave their longer-lasting phones in our faces, but I don't want a phone the size of a paperback novel. More battery in roughly the same space sounds magical, and I'd bet on this as one of the most likely updates in this year's iPhone.
Everything and the kitchen sink
Obviously, not all of these technologies will make their way into the next iPhone, and there's likely to be other features that we haven't caught wind of yet. The good news is that with likely another six months until Apple is likely to make any announcements about its next smartphone, we've got nothing but time to fill with more rumors and speculation.