Apple's new headquarters, Apple Park, is finally set to open to employees next month. We say "finally" because its construction has been a pretty epic process—its first mention on Macworld was way back in 2011, when Steve Jobs himself presented the initial plans to the Cupertino City Council.
Now you can get a glimpse at that process in these high-res aerial images provided by Australian firm Nearmap—just click one to enlarge it, or go here to see the whole set. The images cover about two years of the construction process, from August 2014 though August 2016. So you won't see final touches like landscaping, but you will see the spaceship design seem to rise out of the earth and form into an office building that rivals the Pentagon in size.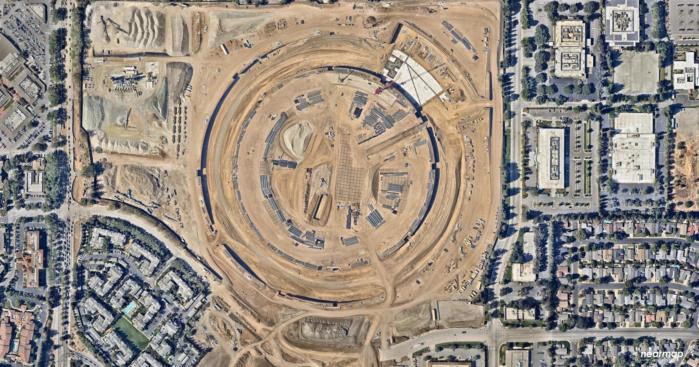 While most of Apple Park is off-limits to anyone but the 12,000 Apple employees expected to work there, it will have a visitor center with a cafe and store open to the public. And members of the press will get to attend future product announcements at the Steve Jobs Theater, a 1,000-seat auditorium that will occupy the center of the circle, along with an orchard, a meadow, and a network of trails.
Read more about Apple Park here, and click any of these images to see the full-size version.