Mary Gascho has a persistent pest. After upgrading her iPhone, "I am constantly getting an 'approval request sent' popup." The message tells her that if she wants to keep using iCloud, she needs to approve that from another device that is using the same iCloud account.
This appears to be related to iCloud Keychain based on reports from other people having the persistent problem. My colleague Joe Kissell wrote a thorough rundown in 2013 on using iCloud Keychain, including approving access from one device for another, and that's remained largely unchanged.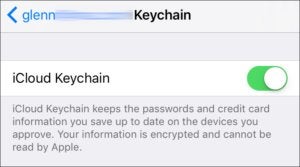 However, Mary's problem and that of others doesn't seem to be alleviated by using his directions. Her old phone, which is still active, isn't giving her a way to approve access on the new one.
Other users have found a way to clear this message without losing access to iCloud:
In Settings > iCloud > iCloud Keychain, flip the switch off.
Restart your iPhone normally. (Hold down the Sleep/Wake button until the red slider appears, swipe it, wait for it to shut down, then press the button to power it up again.)
Go back to Settings > iCloud > iCloud Keychain, and flip the switch on.
When prompted, enter your passcode.
When prompted, enter your iCloud account password.
This solved the problem for other people.
Ask Mac 911
We've compiled a list of the questions we get asked most frequently along with answers and links to columns: read our super FAQ to see if your question is covered. If not, we're always looking for new problems to solve! Email yours to mac911@macworld.com including screen captures as appropriate. Mac 911 can't reply to—nor publish an answer to—every question, and we don't provide direct troubleshooting advice.