At a Glance
Expert's Rating
Pros
Comprehensive spectral audio editing software
Seamless, real-time project exchange with Avid Pro Tools
3D Displace adds new dimension in sound editing
Cons
New layers require too many steps
Can't be used as plug-in with other host applications
Occasionally sluggish user interface
Our Verdict
Best Prices Today: SpectraLayers Pro 4
Audio files are edited using waveforms, a visual representation of sound where amplitude and wavelength are displayed in a scrolling horizontal timeline. It's the standard for all multimedia software, but waveforms lack the precision to dig deep into audio and alter specific areas, such as removing unwanted noise from otherwise good recordings. In recent years, software developers have adopted spectral audio editing, a method that displays audio as a vertical graph, using color and brightness to differentiate between frequencies.
Spectral editing has become mainstream enough that it's now included as an option in free, open source tools like Audacity, as well as popular audio software Adobe Audition. If you're looking to go all-in with spectral, there's only one application designed entirely with this kind of audio editing in mind.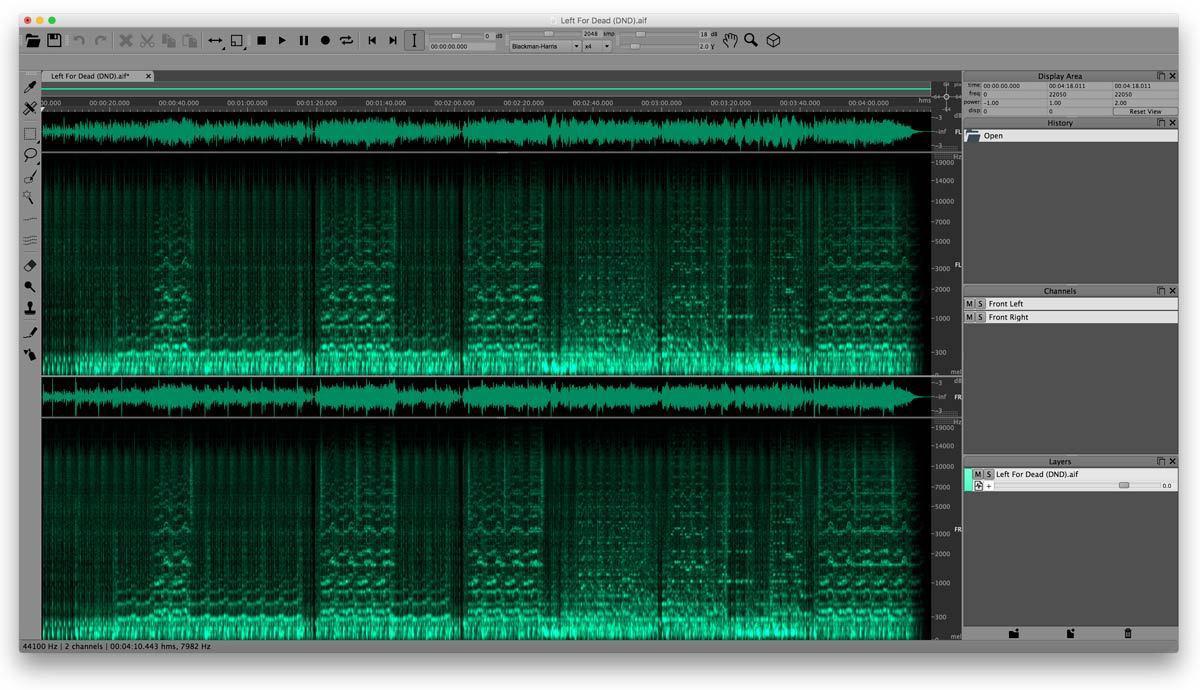 Photoshop for sound
After acquiring most of Sony Creative's software products last May, Magix recently debuted SpectraLayers Pro 4 ($399). This standalone software allows real-time editing with direct control over spectrum-based audio samples. As the name implies, it includes an innovative layer system that allows sound to be composited in many of the same ways images are manipulated with Adobe Photoshop.
Perhaps not-so coincidentally, SpectraLayers Pro's user interface also echoes Adobe's popular image editor, with toolbars across the top and left side. There's a stack of panels at right that display file information, edit history, audio channel configuration, and layers, each of which can be undocked to float above the workspace or moved onto a second display as needed. The bulk of the window allows plenty of room for a scrolling audio spectrum timeline, complete with a narrow waveform view for reference.
Spectral editing uses many of the same tools already familiar to digital artists, such as selection (rectangular, elliptical, and time range), lasso, magic wand, and brush. A pair of other selection tools unique to SpectraLayer Pro are harmonics and frequency, which allow users to effortlessly isolate sounds in the same target spectrum by clicking and dragging.

Once you've isolated the desired audio, it's a trivial matter to copy it onto a new layer, which can then be assigned one of 10 colors to differentiate that sound from the rest. Layers can be grouped, reordered, soloed, or muted, and the latest version adds the ability to work on multiple projects at once with tabs to quickly jump between them.
3D visualization
One of the coolest SpectraLayer Pro 4 features is 3D Displace, which elevates selected audio envelopes, extruding them into multidimensional space for maximum editing precision. It's super-easy to do with the Displacement Pad, a small box in the upper right corner that provides virtual joystick control up to 64 pixels in any direction.
There are numerous uses for SpectraLayer Pro, noise reduction and repair among them. Because the software allows for non-contiguous selection, it's easy to select only a snippet of background noise or electrical hum, then eliminate unwanted frequencies in a few clicks. It's also great for cleaning up audio recorded on location that might have been marred by a siren or airplane passing overhead. With a little patience, editors can even reverse engineer an entire mix, separating music from vocals or deconstructing instruments onto individual layers.
Although there's no denying the power of SpectraLayer Pro, the drab gray user interface winds up being less refined than it could be. For example, copying selections to a new layer requires multiple consecutive mouse clicks or keyboard shortcuts because the software lacks a more convenient "Copy Selection to New Layer" option. While the core tools are straightforward once you grasp the basic concepts, novice users will want to allow themselves plenty of time to get acquainted. You won't find any of those magic one-click presets in other audio editors here.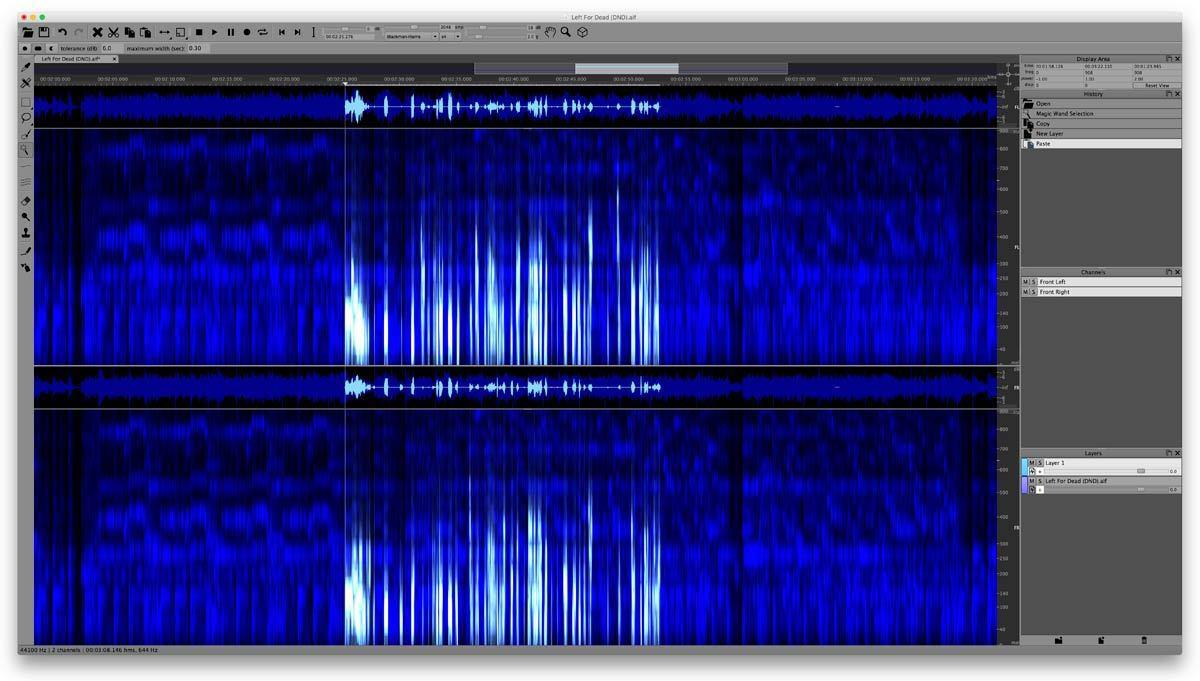 In terms of interoperability with other applications, SpectraLayer Pro has historically only worked in tandem with popular Windows waveform editor Sound Forge Pro, but that's changed with version 4.0. There's now an AAX plug-in for seamlessly exchanging projects with Pro Tools, which saves valuable time that used to be spent exporting and re-importing files. However, there's still no way to use SpectraLayer Pro as a plug-in inside other host applications such as Final Cut Pro X, which could greatly benefit from more robust repair and restoration tools.
Bottom line
Assuming you have the patience and fortitude to overcome the steep learning curve required to use it, SpectraLayers Pro 4 provides a ton of powerful spectral-based audio editing tools for the money. Seamless integration with Pro Tools is a good start, but here's hoping the next version will offer wider plug-in support with other host apps.
Best Prices Today: SpectraLayers Pro 4