The biggest tech story heading into South by Southwest was Uber—and not just the company's desperate need for a COO or its issues addressing sexual harassment claims. Last year, the city of Austin started requiring ride-hailing companies to fingerprint the drivers to ensure passenger safety. Uber and chief rival Lyft decided to leave the city in protest. Techies descending on Austin for SXSW's interactive programming were concerned: How would everyone get around the city without apps?
Well, Austin still has ride-hailing apps—they're just not Uber or Lyft. A crop of homegrown options sprung up after the big two fled the city, and we put them to the test when we arrived in Austin to see if life without Uber would be more difficult. Spoiler alert: Not really.
The expectations
Leah: We knew this was coming, so I made sure to do some homework. I dug up a few articles in the weeks leading up to SXSW, outlining all of the different apps that Austin has come up with in response to the big boys heading out of town. I think we were adequately prepared—or at least we were as mentally ready as possible
Caitlin: I had completely forgotten that Uber and Lyft were banned until you sent an article to me, Leah! I downloaded two different apps when I got to the airport but took a cab when I walked outside because the taxi line was short—way different experience than last year.
Leah: Yeah! I also took a cab from the airport and didn't have to wait long, so that was a plus. It was a nice reminder of just how efficient plain ol' yellow cabs can be.
Caitlin: I overheard an airport employee explaining to a few other SXSW arrivals waiting in the cab line that Uber and Lyft were both banned—some thought it was just Uber. There was a bit of anxiety, because a lot of people didn't realize that other apps had stepped in to fill the hole left by Uber and Lyft. And really, those apps were almost exactly the same as the ones we're familiar with.
Leah: One thing that kind of worried me before we got there was not knowing which app to pick. Austin has seen a huge boom in the past year of local startups building ride-sharing apps to replace Lyft and Uber. The articles I read mentioned, like, eight different apps, all in the beginning phases competing with each other to rise to the top. And, honestly, I expected all of them to suck.
The competition
Caitlin: I'm not really committed to any particular ride-hailing app. In New York, I use Uber, Lyft, and a taxi app called Curb, and the one I use on a specific day is mainly related to availability (and surge-pricing, to be honest). I installed RideAustin, which is a nonprofit that doesn't take a cut from drivers in its basic class (their version of UberX). The app also allows you to round up your fare and the excess is donated to a charity of your choosing. I mean, it makes taking a cab feel like a civic virtue. I also installed Fasten, which is No. 2 in the Austin ride-hailing market, but there are a slew of other options, most of which allow in-app tipping, which Uber does not.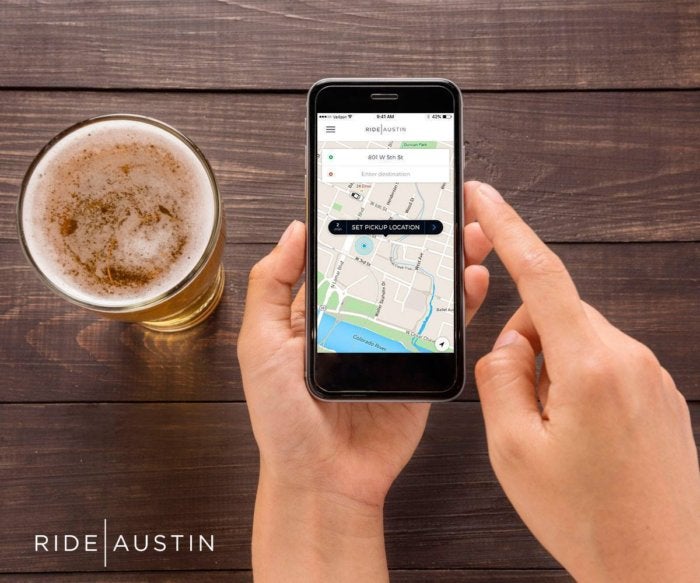 Leah: I exclusively use Lyft in the San Francisco Bay Area, but I still have an Uber account that I use in other cities where Lyft isn't a thing yet. When trying out the Austin apps, I was mostly concerned about picking the one that had the most drivers available, instead of installing and signing up for a zillion apps that I'd only ever use this week. Like Caitlin, I also chose RideAustin and Fasten—mostly because those were the two that people seemed to be talking about the most. Word of mouth is a good thing. I liked RideAustin's donation feature, its ability to accept in-app tips (which Lyft has as well), and the fact that every driver's vehicle has to pass an inspection. I know other cities require that, too, but it varies.
Caitlin: I ended up using RideAustin the most, despite the fact that it was constantly surge-pricing. (It felt like Uber never left.)
Leah: I'm pretty sure I never even used Fasten.
The problems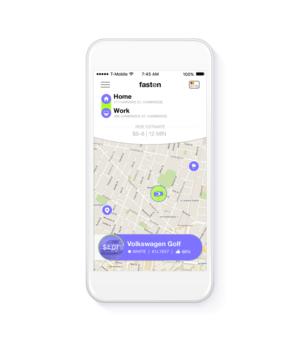 Caitlin: So just one day into SXSW, ride-hailing apps were put to the test. On Saturday, we went to an event on the east side of Austin. It was rainy and there were tons of people out. When we tried to hail a ride to get back to our Airbnb, we discovered two of the most popular apps, Fasten and RideAustin, had crashed.
Leah: Yes. RideAustin wasn't connecting us to any drivers, while Fasten wouldn't even get past the loading screen. We knew it was an outage because everyone else at the event was having a hard time getting rides, too. So, we did the only thing we could think of: We started walking.
Caitlin: We had to hunt for cabs in the rain like barbarians! I was actually a little concerned, because Austinites (Austonians?) had warned us that the east side at night is not the best, and the rain wouldn't let up. Luckily we were two blocks from a main thoroughfare and literally ran across the street to hail the only car in sight. Thankfully it was a green cab.
Leah: Seriously! I can't believe our luck. I bet it took people ages to get home that night. Again, this was my second reminder in as many days of how efficient the old-school taxi system can be. I wonder if some drivers knew the ride-share apps were down and specifically drove to far-flung parts of town to drum up business?
Caitlin: We didn't find out until later what had happened with the apps. Apparently SXSW drove demand 12 times higher than normal—which, duh—and the servers just couldn't handle it. Leah, you and I have both been to SXSW three times in previous years and relied on Uber and Lyft, and never has the demand been so overwhelming that the apps were completely unuseable. It seemed like Austin's new crop of ride-hailing apps were more focused on bringing enough drivers into town to handle the wave of visitors, and not on making sure their infrastructure was strong enough to withstand the demand.
Leah: Yeah. Interestingly enough, one of our drivers explained that RideAustin had expected to get a huge increase in riders, so they built their platform out to support riders in mass and had done a huge marketing push to lure more drivers. However, what caused the big crash was a huge jump in drivers trying to log in, once Fasten and some of the other apps crashed! Never has this happened during SXSW before, as far as I recall—Uber and Lyft were always ready for the rush. On top of that, the surge pricing felt really high this year. In previous years, we'd experience what felt like a "normal" demand with the occasional surge price in effect from Lyft and Uber. But this year, RideAustin was almost always surging.
Caitlin: The surging was annoying, although Uber and Lyft were almost surging during SXSW, too. The prices were comparable to Uber and Lyft, and honestly it felt like we were using the same exact apps. The design is slightly different, but a ride-hailing app is a ride-hailing app. It goes to show that reliability is the biggest selling point of a service like Uber, and probably the biggest reason it's still around despite its myriad issues as a business.
Leah: Definitely. Once we were in the car, it felt exactly the same, and using the apps weren't that different, either. However, it seems like the app infrastructure is a bit behind Lyft and Uber from the driver's side of things. One driver I spoke to used to drive for Uber, and he told me that RideAustin's navigation service leaves much to be desired. Drivers have to leave the RideAustin app for turn-by-turn navigation, where it's automatically tied in to Lyft and Uber. This is really problematic when it comes to ride cancellations—sometimes, drivers miss the cancellation notification from the RideAustin app, because they have Google Maps open for directions, according to the driver I was chatting with.
The takeaways
Caitlin: Uber's litany of problems grows longer by the day, and Lyft isn't perfect either. But both companies have been doing this for a long time, and they have the money and engineering talent to ensure that their services are dependable. Getting around Austin without them was relatively easy, but their replacements left us stranded in a bad situation. Other SXSW-goers were in the same boat, and that's a setback that might be tough to come back from. Lyft and Uber might come back to Austin soon, anyway—a bill up for consideration in the Texas Legislature would overrule Austin's fingerprinting ordinance and establish statewide rules for ride-hailing apps.
Leah: Even though there were a few pain points with Austin's ride-sharing apps, there were other reliable modes of transportation for us to choose from. SXSW provides a free shuttle service around town, connecting many of the most popular venues. Regular cabs were plentiful, and in unexpected places—like the residential part of far east Austin on a busy, rainy Saturday night. And though they seem cheesy and kitschy, Austin's pedicab culture (stop laughing!) is booming and very efficient—and enjoyable! I'm telling you, with all of the street closures in place around downtown, pedicabs were often the quickest way to get from Point A to Point B. There's plenty of room for all of these modes of transportation to exist and thrive within the same city.
Caitlin: Watching you roll up to the Marriott in a pedicab, a cyclist towing you and your luggage, was hysterical, I have to admit. But pedicabs are wonderful! And we almost never had a problem getting around SXSW without Uber and Lyft. It can be done.