You could say Apple just had its first ever non-event.
On Tuesday, Apple released an all-new 9.7-inch iPad, a red iPhone 7, and a bunch of new iPhone cases and Apple Watch bands. In addition, Apple increased the iPhone SE storage size options to 32GB and 128GB, up from 16GB and 64GB.
The simply named iPad serves as a replacement for the iPad Air line. Starting at $329, the iPad is actually cheaper and faster than the most recent iPad Air 2. The iPad lineup reshuffle also claimed another casualty: the iPad mini 2. Customers interested in purchasing a 7.9-inch iPad will have to settle for just one model in one storage size, the 128GB iPad mini 4 for $399.
Typically, Apple would announce all these new products during a spring event. Last year, for example, Apple debuted the iPhone SE and the 9.7-inch iPad Pro in March. In 2015, Apple used the spring event to unveil the 12-inch MacBook and Apple Watch.
Has Apple shifted its product launch strategy? This understated product rollout could seem to suggest that Apple is opting to forego splashy events. Instead, this time Apple chose to simply update its online store with new stuff. If this were any other year, it might be safe to assume that a spring event has been shelved. Perhaps Apple decided to shift focus to its September event, which is already highly anticipated given the rumors of a 10th anniversary iPhone unveiling. Or maybe there's One More Thing coming this spring after all.
New iPad Pro at Apple Park?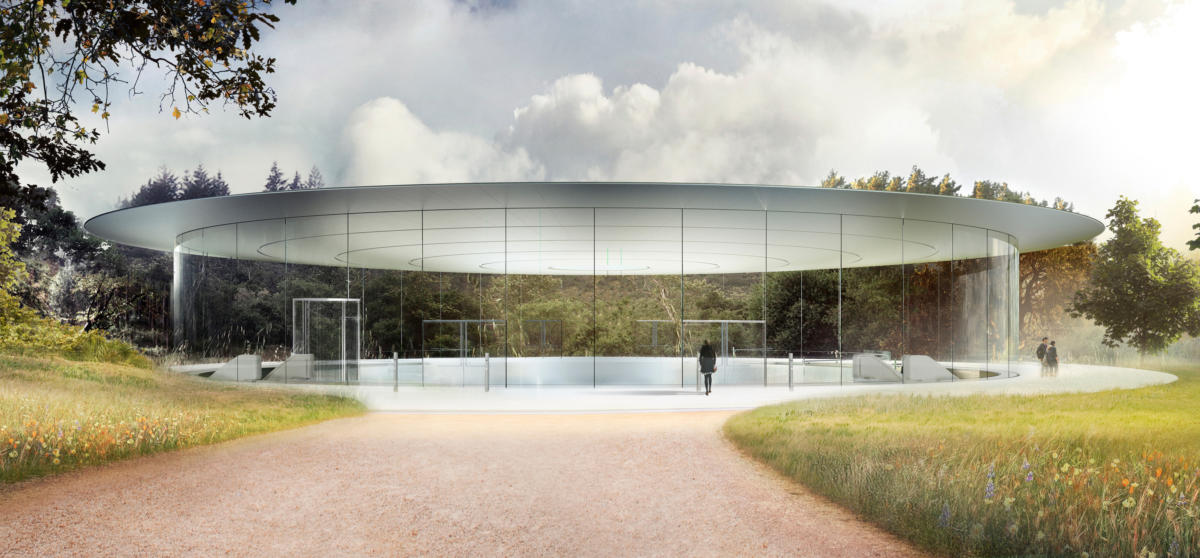 Apple already has an event slated this spring: The grand opening of its Apple Park spaceship campus in Cupertino. Could Apple use the occasion to reveal a new product then, too? After all, what better way to celebrate the new headquarters than with a product unveiling?
Plus, there's been serious speculation that Apple was working on a new iPad, but not the iPad we got this week. The model we're still expecting is a 10.5-inch iPad Pro, one that would bridge the size gap between the 9.7-inch model and the 12.9-inch. That iPad Pro could still be on reserve to be announced next month.
Furthermore, there was speculation that Apple would refresh the iPhone SE line with an iPhone SE 2 this year. Such device could still launch next month, but it's not as likely seeing how Apple has just upgraded the original's storage sizes this week.
Ever since Apple launched two versions of the iPhone with the 6 and 6 Plus, the iOS device lineup has only expanded. There are now enough iPhone and iPad models of almost every size, storage capacity, and color (well, except for rose gold). And there will be even be more options to choose from later this year, with rumors pointing a three-pronged launch of the iPhone 7s, the iPhone 7s Plus and the iPhone 8, or whatever the 10th anniversary iPhone ends up being called. And that's not even counting whenever the Mac, Apple Watch and Apple TV get upgraded.
As their product lines continue to expand, perhaps Apple doesn't want to have to cram announcing every upgrade into one event. Can you imagine if Apple had held an event for all the new products revealed this week? It would have been all over the place, with no clear direction. A new iPad, new Apple Watch bands, and a new app? There wasn't much to demo onstage either, since these are all just tweaks of products we've seen already.
If Apple is getting ready to make a product announcement in April at the new Apple Park, it's probably best that it keeps it focused. Tim Cook onstage with a new iPad Pro tells a concise story about Apple's future. Best of all, it keeps the event short and simple. Exactly how a product launch should be.