Apple recently released iTunes 12.6, and it addresses some issues that readers have been writing me about for some time. In this week's column, I answer a couple of those questions and explain some of the changes in iTunes 12.6. Apple has—finally—brought back the ability to open playlists in their own windows. And the MiniPlayer, that small floating window that lets you control iTunes, has been updated. Read on to find out what's new in iTunes 12.6.
Playlist windows
Q: I remember that, some time ago, I could open playlists in iTunes in their own windows. Will Apple ever bring that feature back?
I get this question often, and just this week, when Apple updated iTunes to version 12.6, I was surprised to discover that this ability had been restored. Back in 2015, on my website, I wrote a series of articles about how I would fix iTunes, and part 3 was about multiple windows. I asked for both playlist windows and for the ability—long available in iTunes—to open the iTunes Store in its own window.
You can open a playlist in iTunes 12.6 in a window in two ways. The first is to right-click on a playlist and choose Open Playlist in New Window. The second is to press the Command key and double-click on a playlist. This is useful when you are working on a playlist and want to add songs from your library. You can have two windows open, and drag songs from your library to the playlist more easily. Or you can have multiple playlist windows open, to add songs to various playlists, or move them among existing playlists.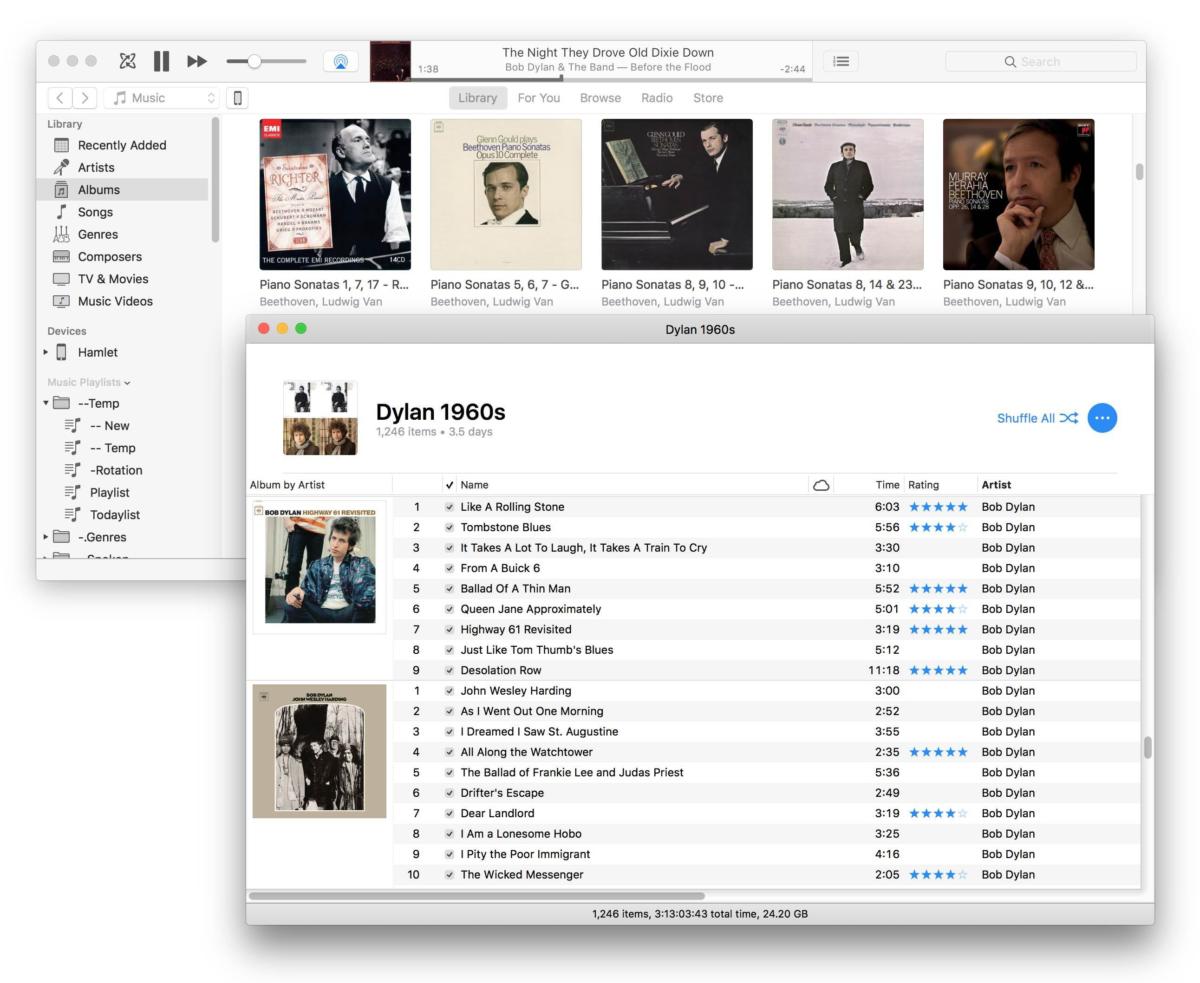 There are some limitations to this, however. These playlist windows don't show in iTunes' Window menu, so there's no easy way to switch to and from these windows when they're hidden behind the main iTunes window. But you can cycle through the windows by pressing Command-~, so if you only have a few open, you can switch among them easily.
While Apple followed part of my suggestion about multiple windows, they did not, however, restore the ability to open the iTunes Store in its own window. For now, you can only view the Store in the main iTunes window.
The new MiniPlayer
Q: I'm used to using the MiniPlayer to control my listening with iTunes. But I updated to the latest version of iTunes, and it's very different. I no longer see an artwork thumbnail, and it's much larger than before. What's up with that?
iTunes 12.6 features a totally revamped MiniPlayer. You activate this by choosing Window > MiniPlayer. Here's what it looks like: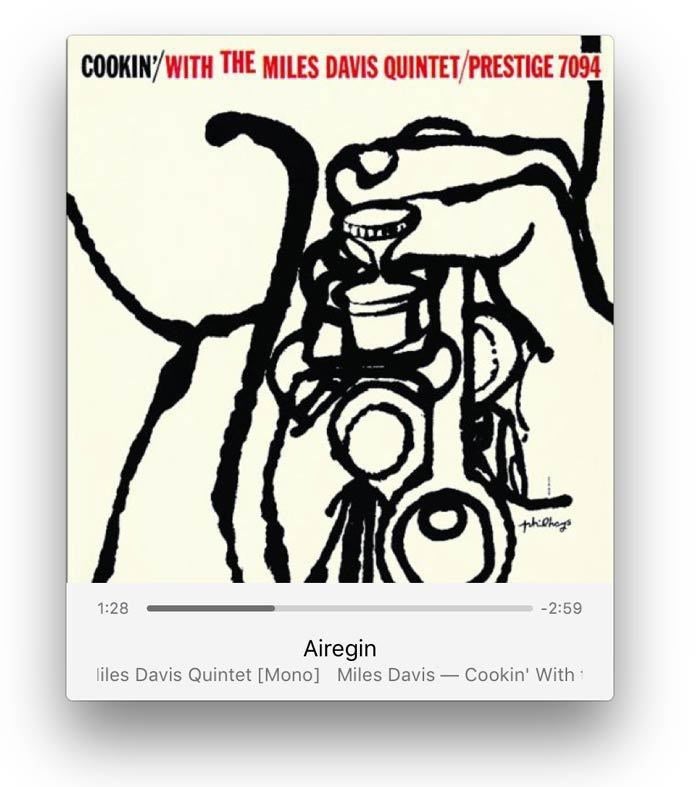 By default, the previous MiniPlayer displayed without artwork visible, but with a small thumbnail at the left of the window. Now, the first time you invoke the MiniPlayer, you see artwork.
You can change this by hovering your cursor over the MiniPlayer window, which displays controls in the place of the track name, artist name, and album above, then clicking the … button and choosing Hide MiniPlayer Large Artwork. You can also drag the window up from the bottom until the artwork disappears.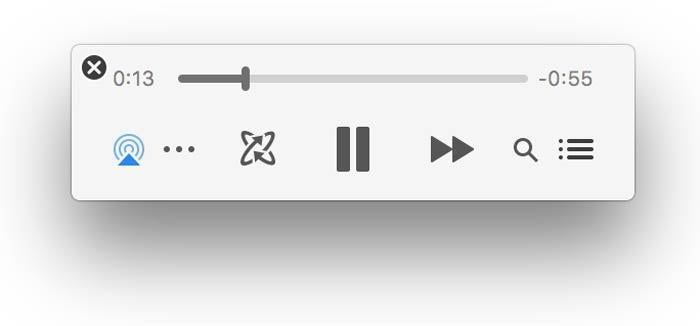 Click the Up Next button at the right of the control section of the window to display your Up Next queue, and have access to your listening history, and to lyrics, if they are available. This isn't new, but the display is much cleaner. (Note: the Clear button that used to be at the top of the list is now at the bottom.)
Try resizing the window in different directions. If you resize it enough vertically, then move your cursor away, the controls disappear, and just artwork displays. Keep dragging up and the artwork disappears, and you get that simple controller. And you can drag to the right or left to expand the window (and then contract it going in the other direction).
Have questions of your own for the iTunes Guy? Send them along for his consideration.