These days, keeping up with games can be a full-time job. So how do you separate the signal from the noise, the wheat from the chaff, the Temple Runs from the Temple Jumps? Allow us to help by regularly selecting a game You Should Play.
How could you not love an adorable doggo who dreams of rescuing princesses?
Mimpi Dreams gets just about everything right—it's a puzzle platformer with frustration-free touchscreen controls, five beautifully detailed trippy dream worlds to explore, and it follows a free-spirited pup who just wants to save the day and get back to his bed. If you're looking for fanciful visuals, a feel-good storyline, and quirky (yet simple) puzzles, look no further—Mimpi Dreams is perfect for both young and old gamers alike.
The game is short—it took me less than an hour to complete—but it's totally worth the premium cost. Here's why you should check it out.
More puzzle than platformer: Platformers and touchscreens usually don't mix well—you simply can't get the precise control you need to hop, slide, and dodge without tactile buttons. But where mobile platformers fall flat, mobile puzzle platformers, like Mimpi Dreams (and its predecessor, Mimpi) shine. Mimpi Dreams gives you the adventure-like feel of a platformer while relying on simple, touchscreen-friendly puzzles to move the story forward.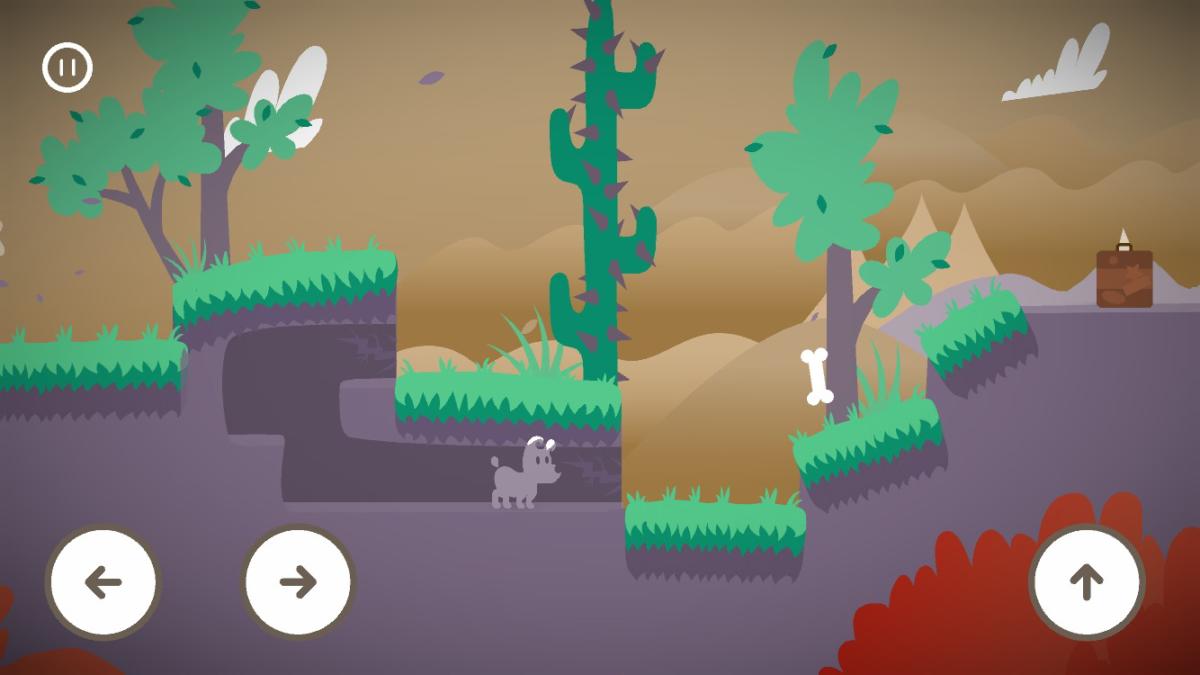 Mimpi Dreams has a few basic touchscreen controls: In the bottom left corner of the screen, you'll find two directional arrows that you can tap or hold to move forward or backward. In the bottom right corner of the screen is an up arrow, which you tap to jump. These onscreen touch controls are fairly touch-friendly, and the platforming landscape is forgiving enough that you shouldn't have any issues easily moving Mimpi throughout his dream world. Every few steps or hops, however, you'll encounter a puzzle.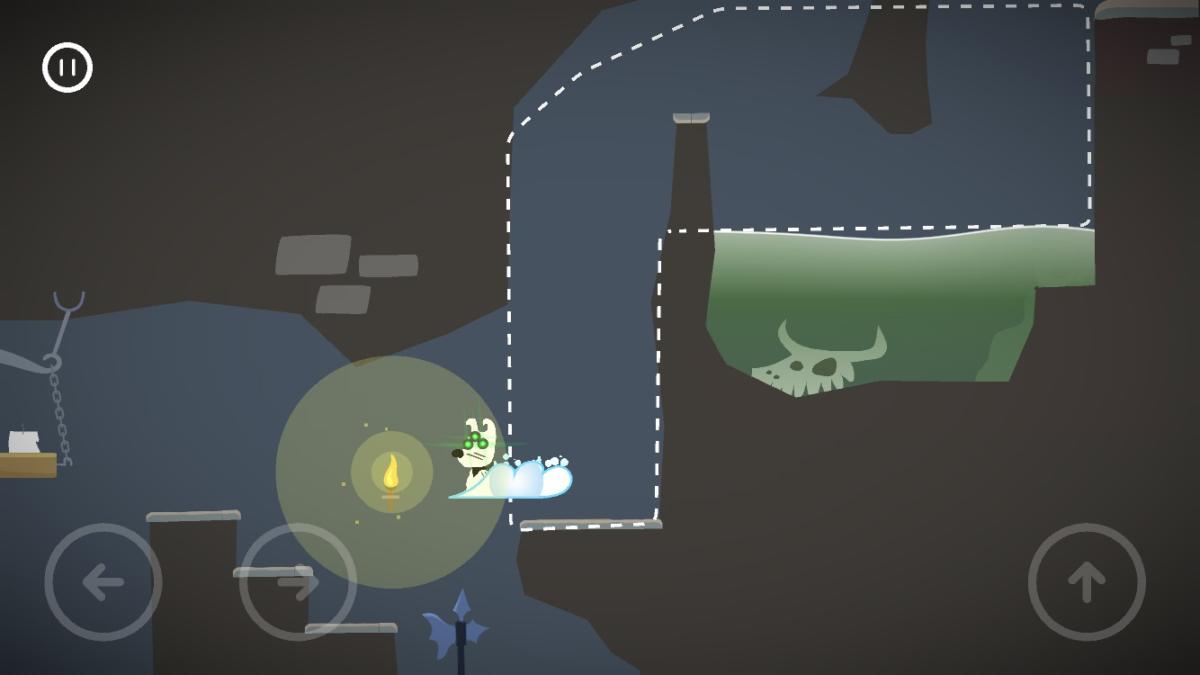 The puzzles are extremely diverse (you'll see everything from movable clouds to gears, levers, and living thorned vines), but relatively simple—most involve a few taps or swipes to get through, and if you get stuck there's always a hint balloon waiting to be popped.
Another thing that makes this game particularly mobile-friendly is the frequency of save checkpoints. You'll pass (er, pee on) a new checkpoint at almost every puzzle, so even if you do happen to have a frustrating moment with your touchscreen, you won't feel like you've wasted your time.
A dreamy, detailed world: Mimpi Dreams takes place across five different dream worlds. Each world is beautifully illustrated and impressively different—Mimpi starts out in a forest and wanders through underground tunnels, hops across floating ocean debris, and tiptoes past patrolling castle guards. But we've seen plenty of mobile games with stunning graphics—what makes Mimpi Dreams different is the exquisite attention to detail.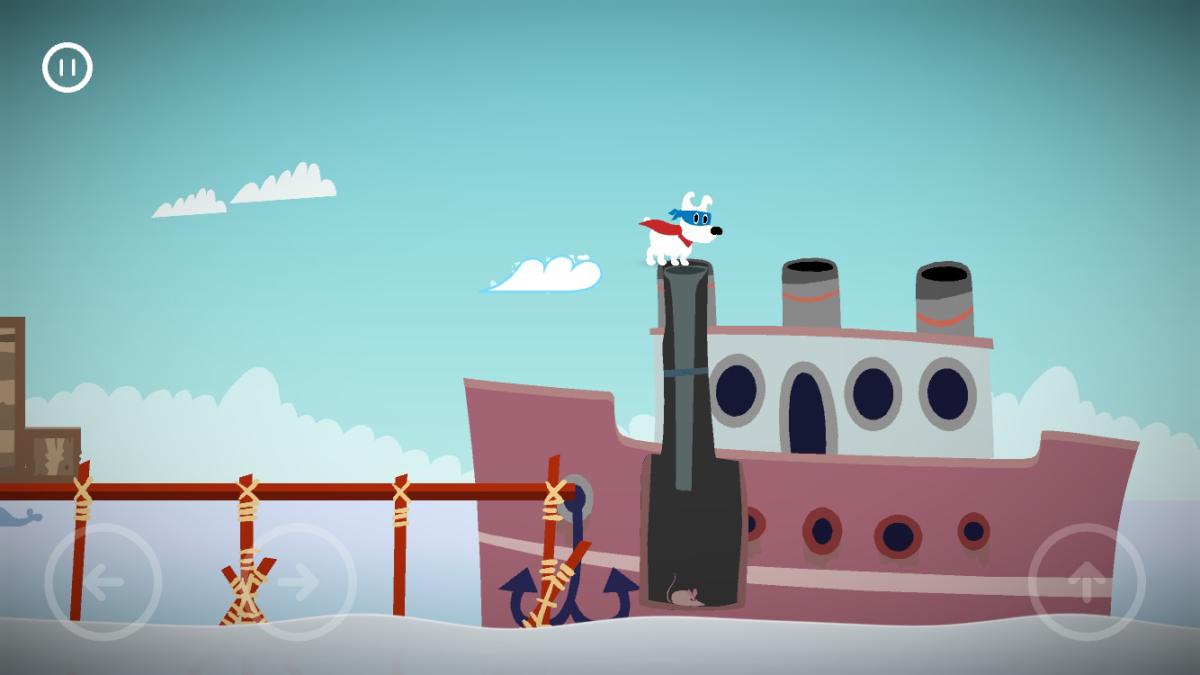 In the ocean world, for example, you'll hop across the smoke stacks of a steam boat and as you land on each stack, you'll see what lies below.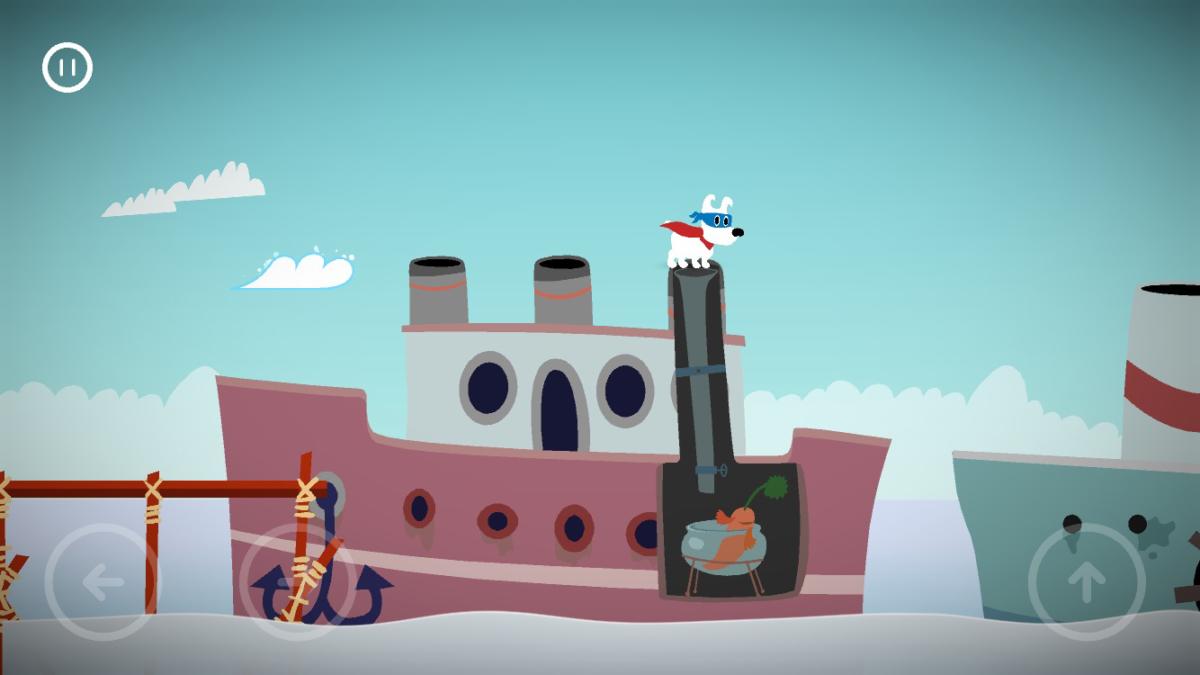 This isn't part of any puzzle; it's just an illustrative detail the developer chose to include to make the world that much more real and engaging.
Good feelings, all around: Each of Mimpi's dreams has a plot, which is told in illustrated thought bubbles—no words. And each plot is charming and engaging—in one dream, Mimpi saves trapped lab rats from further experiments; in another, he reunites a sad bird with its (formerly) captured lover. The stories are cute, happy, and involve Mimpi saving the day (we are all heroes in our own minds, after all), and with each new plotline he gets an adorable outfit.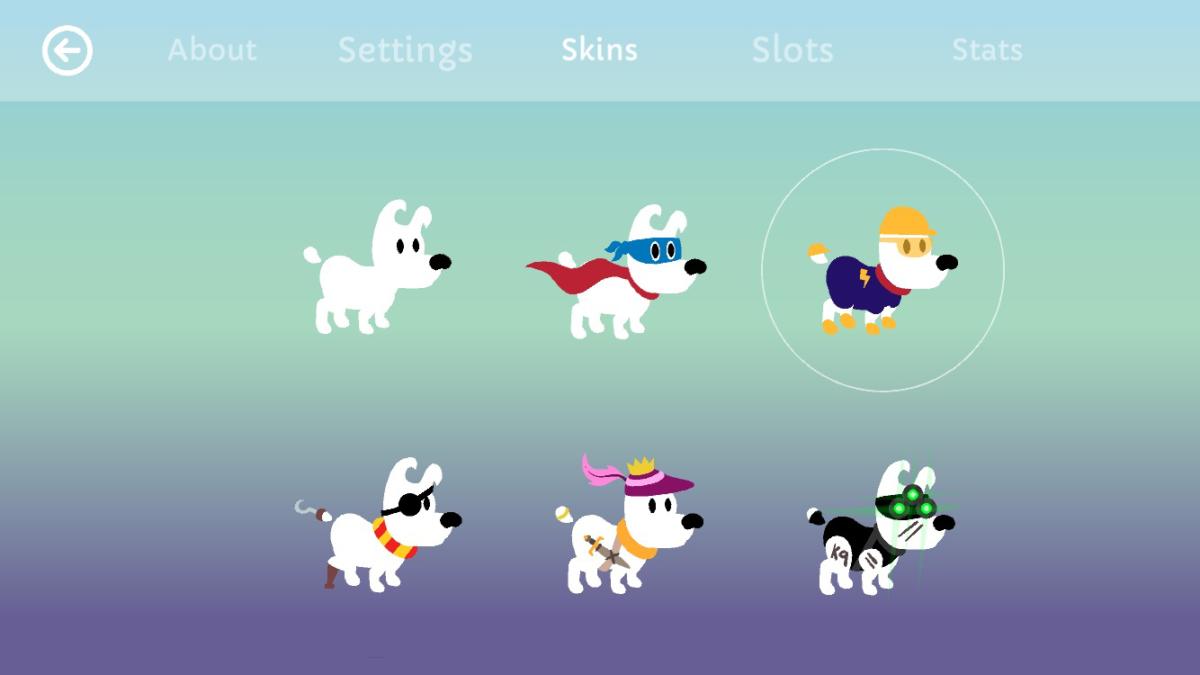 In the fantasy fairytale world, he receives a princely cap with a feather and a sword; in the ocean world he dons a peg leg, an eyepatch, and a hook on his tail.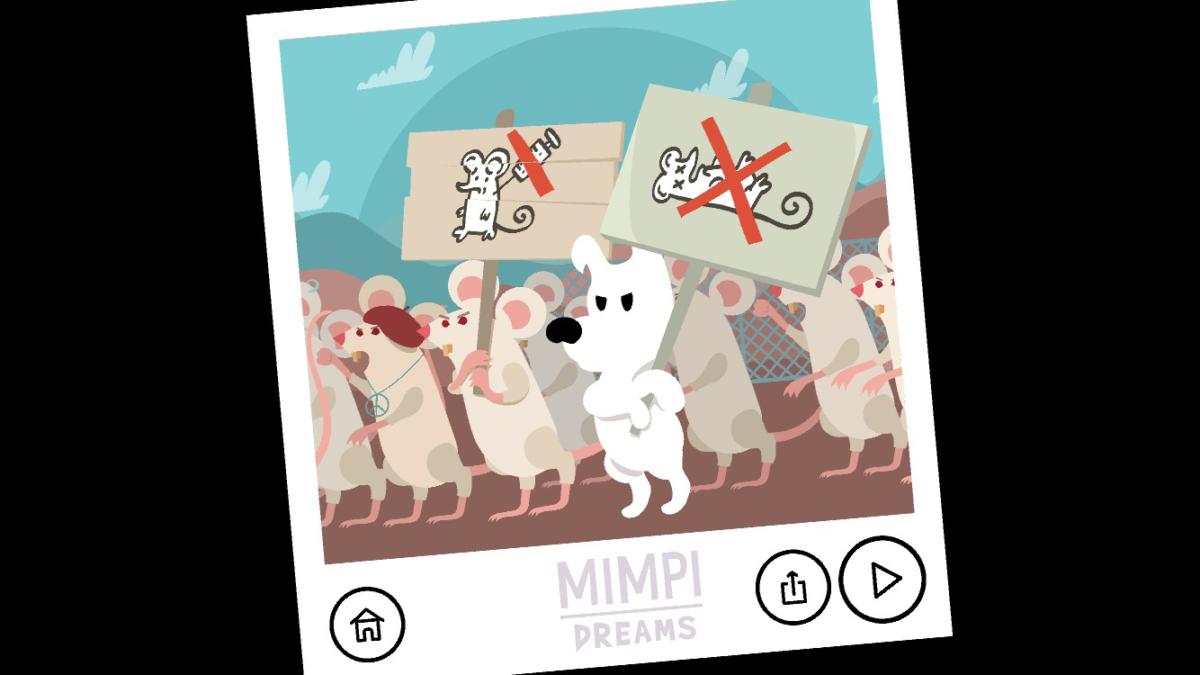 Mimpi Dreams isn't a challenging game by any means. Most puzzles will only take you seconds to figure out, the hint system is very generous, and if you have any experience with platforming games, you'll be able to navigate the game's controls with ease. But you're not playing this game because you need a challenge—you're playing it because it's just a beautiful, well-made game, and because it will make you feel warm and fuzzy inside.
Developer: Silicon Jelly Platform: iOS (iPhone, iPad, and Apple Watch) Price: $1