Facebook and Snapchat both launched new augmented reality camera effects this week in a bid to become the most-used app on your smartphone. But what if your phone had AR baked into its core? Rumor has it that Apple's 10th anniversary iPhone will include dual-lens cameras on both the front and back with augmented reality features, and Apple CEO Tim Cook has been bullish on AR in a slew of statements over the last year.
Apple would certainly be late to the party. Google put augmented reality in glasses four years ago (to much ridicule), and Snapchat long ago figured out that AR effects like selfie filters are addicting enough to keep people coming back. To keep Facebook at bay, Snapchat just rolled out 3D lenses that overlay cartoon objects on top of your real-world images. Not to be outdone, Facebook is turning its in-app camera into a platform for developers to create their own augmented reality effects.
But Facebook and Snapchat aren't fully in control of their augmented reality experiences. They still rely on other companies' smartphone hardware. If Apple put augmented reality in the iPhone 8's cameras, the company would own the full stack: hardware powerful enough to put AR experiences in the palm of your hand without burning through your battery and the software support to entice developers into creating those experiences.
Apple isn't concerned about being first to market with technology. It wants to be the best. Here's how the iPhone 8 could turn augmented reality into a must-have hardware feature, no Facebook account required.
Maps
Apple has its own mapping data, and Facebook and Snapchat don't, so an iOS Maps feature that overlays information about nearby buildings on your screen when you point your camera at them seems like a natural augmented reality effect.
Apple was recently granted a patent for a two-lens rear-facing camera system with built-in object recognition, depth mapping, and a variety of other features that make it possible to overlay information on top of indoor and outdoor surroundings. This would turn the Maps app (or perhaps a new Apple app) into a virtual tour guide.
Imagine walking down the street as a tourist in a foreign city and using your iPhone camera to find out what historically important building or piece of art you're looking at and why it's meaningful. Travel can be overwhelming—augmented reality would make it easier.
Chat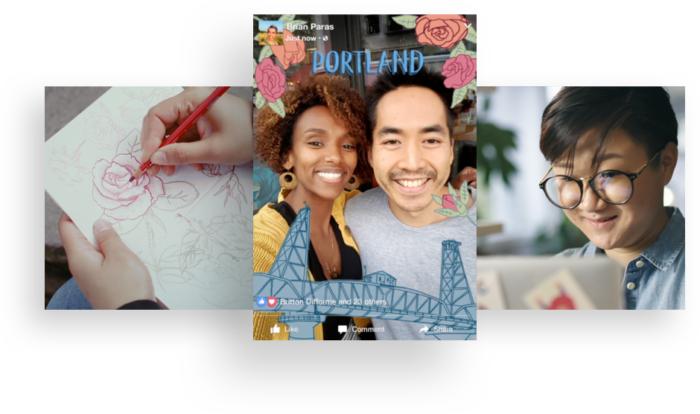 Apple was recently granted a patent for a three-dimensional scanner that would lead to advanced facial recognition capabilities. That technology would make it possible for Apple to authenticate your identity using your face instead of your fingerprint, but it could also have AR implications. The most obvious is Snapchat-like selfie lenses that you could apply in iMessage or stream via FaceTime. My 3-year-old niece would love it if I video-chatted with her in full Snapchat puppy lens mode.
Photography
According to Bloomberg, one of the AR-adjacent use cases Apple is keen on is photo editing. Apple has demonstrated a version of this with the iPhone 7 Plus Portrait mode, which uses a combination of software and hardware to isolate the subject of a photo and blur the background.
But you have to shoot in Portrait mode to achieve that effect. Apple is working on features that would allow you to edit those effects in afterward, such as changing a photo's depth or rearranging objects.
Gaming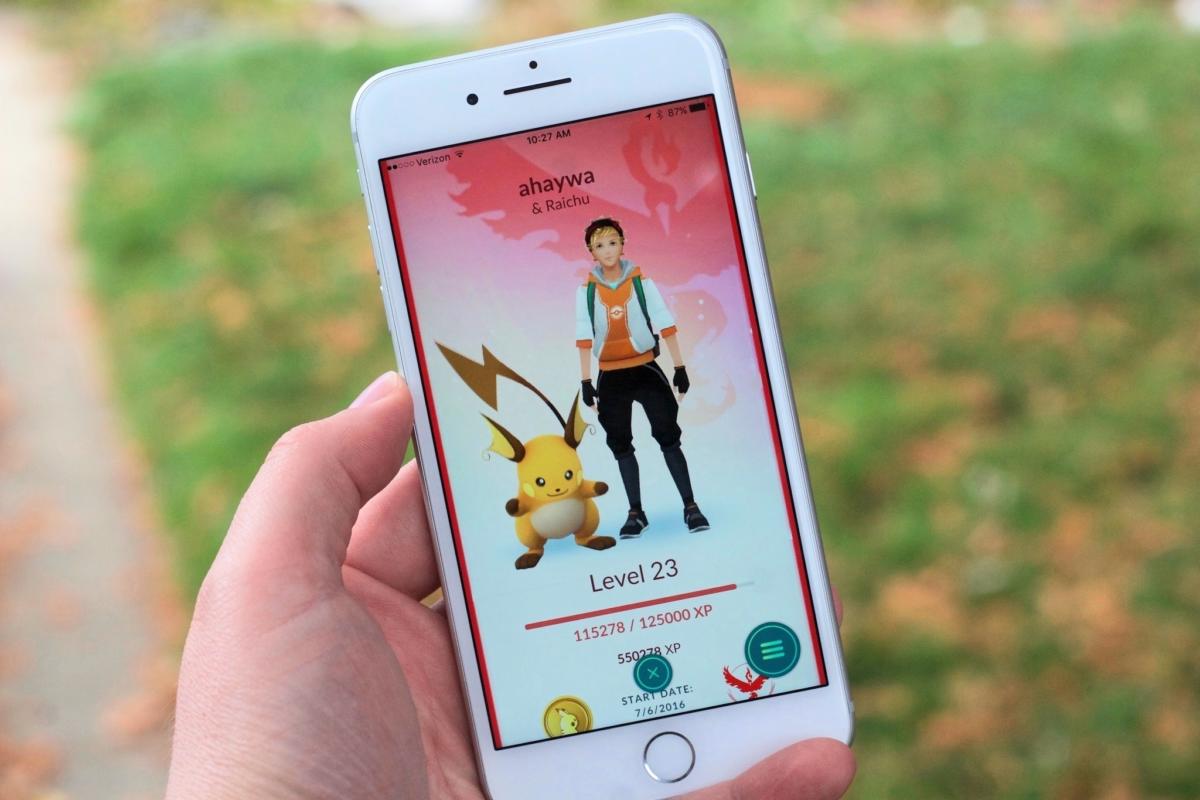 The success of Pokémon Go proved that augmented reality makes gaming more addictive. In several interviews to support the launch of the Facebook camera platform, Facebook CEO Mark Zuckerberg discussed the potential for developers to use the camera to add objects where none existed, like a game of chess on top of an empty table.
If the iPhone's camera supported augmented reality, every iOS game developer could take advantage of its 3D scanner and depth sensing to overlay virtual games on top of everyday life. What if all iOS games were as immersive as Pokémon Go?
If the iPhone 8's front-facing camera also supports augmented reality, as it is rumored to, game creators could put you directly inside the game with a lookalike avatar.
Apple benefits if there are great apps you can use on your iPhone, because then you'll always want to use it instead of another device. If Apple puts augmented reality in its camera, that doesn't harm Facebook or Snapchat. Instead, it makes both apps better.
The bonus to having augmented reality at the OS level is that anyone can partake in AR experiences without ever having to open Facebook or Snapchat, which is a big selling point for the social media-averse.