Snapchat is not going down without a fight. After seeing its main features adopted by Facebook's suite of mobile apps, Snapchat has launched the all-new 3D world lenses.
Snapchat's 3D world lenses rely on similar augmented reality-powered animations that made its selfie filters so popular. Snapchat's selfie filters were eventually stolen for Facebook's own AR camera features. Instead of using AR to animate your face, however, Snapchat's 3D world lenses can be used to add floating animations to what's in front of you using the rear-facing camera on your smartphone.
Here's how: After updating to the latest version of the Snapchat app, launch the app and switch to the rear-facing camera by tapping the icon on the upper-right hand corner or double-tapping anywhere on the viewfinder.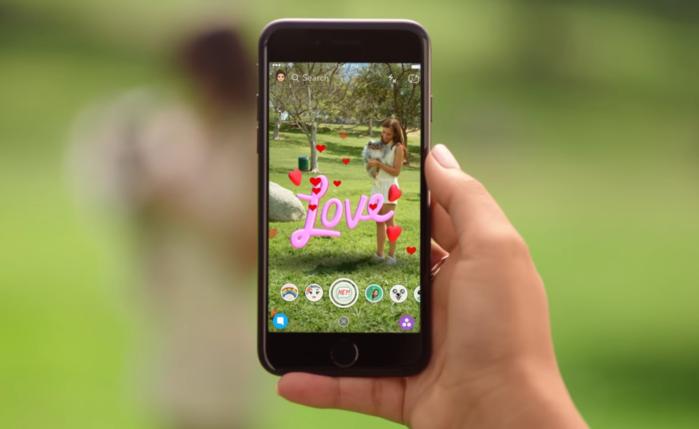 Once you find what you want to capture with the rear-facing camera, tap once on the viewfinder and a grid will surface mapping the floor in front of you. This will be used by Snapchat's AR technology as a platform for inserting the 3D objects.
Once the grid appears, you'll also see a row of different lenses to the right of the shutter button. At this point, most of the lenses are for 3D selfie filters which require you using the front-facing camera. Swipe through until you find a world lens, like the "Hey!" text bubble or the smiley-face rainbow.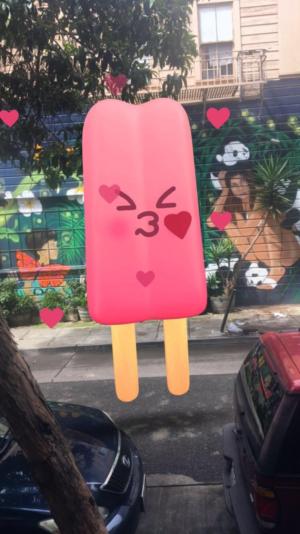 You can tap on the object to switch between different animations. For example, the rainbow face can be tapped and turned into a crying cloud or a coffee mug with his tongue sticking out. You can resize it or move it around the frame before taking a picture or video.
Some lenses, like the flower crown, incorporate both a 3D selfie and a world lens. This means that you can record a video with your face wearing a 3D flower crown and then switch to the rear camera and record 3D flowers sprouting in front of you.
Tap the "X" below the shutter button to reset and start from scratch to try new 3D animated objects.