I have some HomeKit lights and smart plugs in my house, but I have to put them in low-traffic areas because I am the only member of my family who's both willing and able to use an iPhone or an Apple Watch to turn on a lamp. Everyone else insists on using their hands. So old fashioned.
Logitech to the rescue. The company announced Monday it was adding HomeKit support to a new version of the Pop, a small button you can program to act as a light switch or trigger a HomeKit scene. If I place a Pop button next to every lamp I have plugged into a smart switch, my family can press that to turn the light on or off. As it stands today, if they use the lamp's own control to turn it off, that lamp stays off, and HomeKit can't turn it back on, which effectively breaks any HomeKit scene that includes that lamp, until I realize and toggle the lamp's control back on.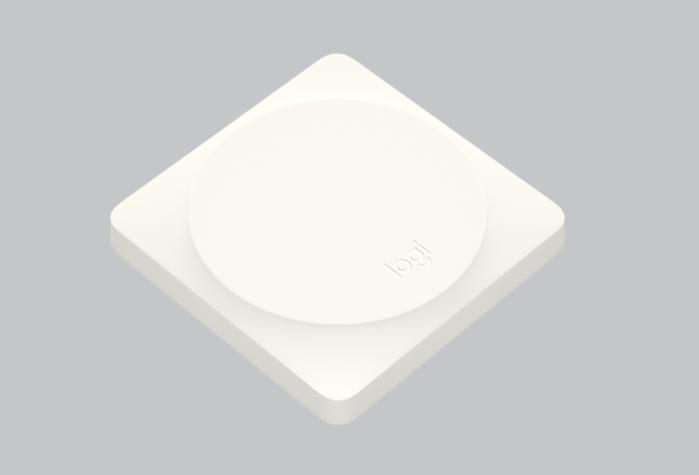 If you already own a Pop system, you can't simply upgrade its firmware to add HomeKit support, unfortunately. The new HomeKit version looks the same but has different hardware inside the small white block that acts as a bridge between your Wi-Fi router and the buttons. (The bridge plugs into an outlet, so it's always on, while the Bluetooth buttons run on batteries so they can go anywhere.) If you buy a new HomeKit-compatible bridge, you can re-pair older buttons to them, however.
The buttons aren't just on/off affairs, either. You can program each button with up to three functions, triggered with a single press, double press, or press-and-hold.
The HomeKit bundle will be sold exclusively at Apple, starting "soon," for $60 including the HomeKit bridge and a single button. Extra buttons are $40 each. The older non-HomeKit bundle (two buttons and a bridge that, again, doesn't work with HomeKit) is still on sale for $100. We'll have a review of the HomeKit bundle up soon.