When AppleInsider noticed that Google Maps, Amazon, and eBay had quietly pulled Apple Watch versions of their iOS apps, the news made me scratch my head and think, "Wait, Google Maps had an Apple Watch app?" (Don't worry, it's coming back.)
The truth is, I don't really use Apple Watch apps. Looking at my list right now, I have exactly 50 third-party Apple Watch apps available to me. I have four installed. That's 8 percent.
Looking at this list, I'm sure some of the apps I don't have installed are well-made and do cool things. I just don't want to use them, because they're on my wrist. Holding up my wrist to use an app just isn't a good experience a lot of the time, although glancing at my wrist is just right.
It only takes a glance to see if a Slack notification needs my attention or not (you know, is it an article being filed or another Beyonce GIF?). Same to check the temperature outside, which is a complication on the watch face. In both of these examples, I don't even have to touch the screen. Raise arm, look, lower arm. Done.
So in the next iteration of watchOS, I hope Apple empowers app developers to make their experiences so fluid that I won't be able to help loading a few more apps, and using them a lot more faithfully. Here are some things I think might help.
Soup up Siri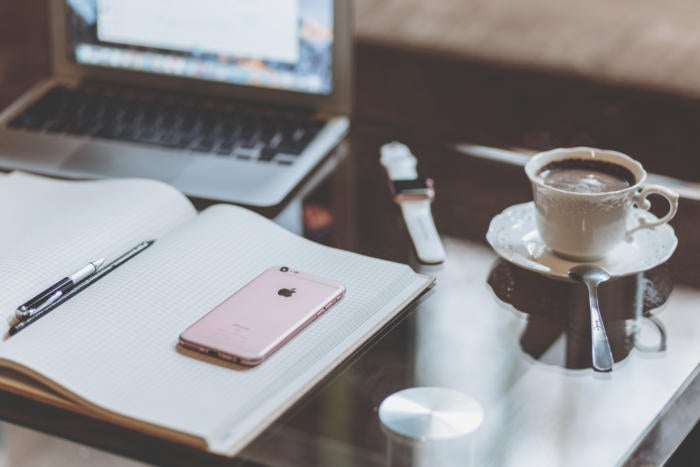 The Apple Watch could be the ultimate Siri device. In theory, it can do everything I'd like the Siri Speaker to do. (OK, it can't play music, but it can stream music to other speakers.) But in practice, I'd rather use my iPhone for Siri because it's way faster and just has more skills.
But if Siri could get a performance boost in the next version watchOS, it would go a long way. Right now it's one of the slowest ways I have of interacting with my HomeKit lights, so let's start with a boost of speed.
Siri should also support everything from the wrist as it does on all your other devices. I can ask my Siri Remote to search Netflix or play a movie from my library. But I can't ask Siri on my Apple Watch to do those things. The new Apple TV app doesn't even have an Apple Watch counterpart. And I can ask Siri on my Mac or my iPhone to do a Web search, but if I ask my Apple Watch, it says to go get my iPhone (where I have to run the same search again).
Siri on the Apple Watch should be the smartest, best Siri of all, able to switch what device it's controlling. (Siri, it's movie night, so pull up Rogue One on the TV, dim the lights, and notify the kids playing Minecraft on their iPad.) We might not get there in watchOS 4, but any step toward that goal would be a step in the right direction.
Better home control
Speaking of ubiquitous control, apps that control HomeKit device are a natural for the wrist. I keep the Home app's complication on my watch face, so all my HomeKit lights, scenes, and sensors are never more than two taps away. And smart home apps for iOS have been great about supporting the Apple Watch.
Apple should work with those developers to improve their tools as well. More integrations between, say, Home and Health could be interesting. Your HomeKit ceiling fan could turn on when it knows you're coming home from a run, for example, while sticking to temperature-based triggers when you're not.
Fitter, happier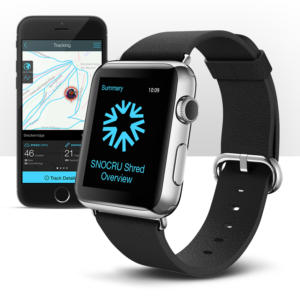 One glimpse we got at something Apple could be planning came from an unlikely source—an incident report about injuries suffered by Apple employees, obtained by Gizmodo. Besides tantalizing teases about Apple's much-rumored augmented reality glasses, the report described possible new tracking features for skiing and snowboarding. A mode that collects data on your top speed, runs taken, vertical feet skiied, and so on could be really fun.
But I'd also like more automatic tracking of the exercise I do throughout the day. Fitbit's latest bands can automatically detect when you're running, walking, biking, and so on. Those bands also last a lot longer between charges, making them more natural for sleep tracking. But the Apple Watch is a decent sleep tracker too, so I'd like it if watchOS 4 had a setting that could prompt me an hour or so before bed (or just whenever I'm sitting idle in my office for a decent stretch) to top off the Apple Watch's charge. In my experience, a short charging session or two during the day is enough to keep the watch going around the clock, since it charges so quickly—and I have the first Apple Watch with a two-year-old battery.
Help not losing things
If you swipe up from the Apple Watch's watch face in watchOS 3, you get a little Control Center-like screen that shows your remaining battery life and has buttons to enter Airplane mode, Theater mode, Do Not Disturb, and so on. One button looks like an iPhone with sound coming out of it. Tap it and your paired iPhone will make a sound—I do this almost daily when I've set my iPhone down somewhere in my house and then forgot where I put it.
But I want more. I want the Apple Watch to be able to ping my Siri Remote, my iPad, my Pencil, my AirPods, even my MacBook. I'd love a Travel mode that could actually notify me if my Apple Watch loses Bluetooth contact with any of my other Apple gear, so I know right away if I left my MacBook in the hotel desk drawer, or I'm about to wander off and leave my iPhone behind. I might even leave this mode on all the time, if I could set up geofenced safe zones like my home and office.
The little things
How about complications that subtly animate or change color when the app has new data? Support for playing podcasts offline would be very welcome as well. And of course, anything to eke out a little extra battery life.
Apple will likely preview watchOS 4 at WWDC in June, and then roll it out in September. Since watchOS 3 did so much to make the Apple Watch feel new again, our expectations are high.