The worst thing about being in a rock band is waiting for the guitarist to set up and adjust—and re-adjust, and then re-re-adjust—his interminable collection of effects boxes and pedals. But now perhaps the biggest names in guitars has an app to fix all that. The Fender Tone app for iOS and Android manages thousands of pre-set guitar effects, and delivers them via Bluetooth or WiFi to Fender's new line of Mustang GT guitar amps.
I saw the Tone app and Mustang GT amps in action, and definitely want this set-up. No, not for me. For the guitarist I jam with. The guy who wastes 45 minutes troubleshooting his stomp box array while everyone else waits.
The app itself can manage and fine-tune pretty much any guitar effect you can imagine: sustain, distortion, reverb, flange, tape delay, et cetera, ad infinitum. It can even produce a wah-wah effect that just wah-wahs on its own, or can be controlled with an accessory pedal, if you want to get back to old school.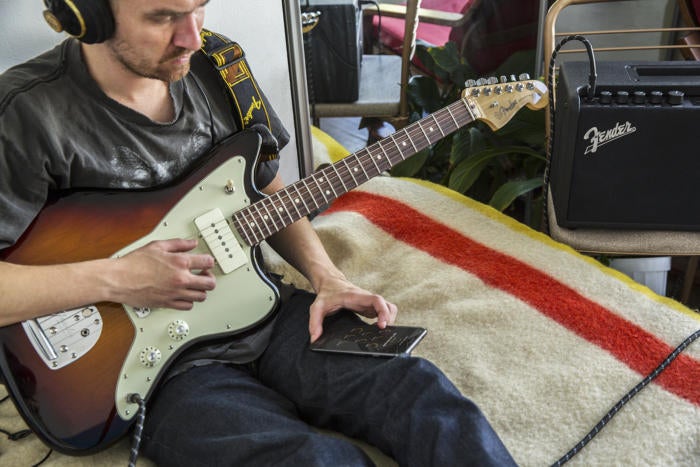 Of course, the Tone app is just managing all the digital signal processing. The heavy lifting is handled by electronics built directly into the Mustang GT series amps. The Tone app also has preset effects created with the help of Fender's own in-house guitar nerds, as well as big-name artists like Gary Clark Jr. and Josh Adam Klinghoffer of the Red Hot Chili Peppers.
And, naturally, because presets live in the cloud, you can create your own effects, and then share them with the larger Fender community. But maybe the most helpful feature is the ability to create set lists. The upshot is you can define a specific guitar sound for each song in your set, and then easily advance through the effects as you're practicing—or playing on stage.
Mentioned in this article
Fender Mustang GT 40 Bluetooth Enabled Solid State Modeling Guitar Amplifier
Price When Reviewed:
$249.99
The amps start at $249 for the Mustang GT 40. It's a wee practice amp (40 watts with two 6.5-inch speakers), but has access to Fender's full suite of digital magic. It's probably not appropriate for even small cafe performances, but it's loud enough to annoy your neighbors.
The Mustang GT 100 goes for $399, and delivers 100 watts through a single 12-inch speaker—good enough for small live performances. The chart-topping Mustang GT 200 pumps 200 watts through two 12-inch speakers, and is what you'll want for even larger gigs.
The amps are still amps, just with all the digital-signal manipulation of modern stomp boxes built directly into the cabinet. In fact, you can fine-tune effects on the amp itself. But why would you? The free Tone app (which only works with these GT series amps) lets you do all of that via a modern smartphone user interface.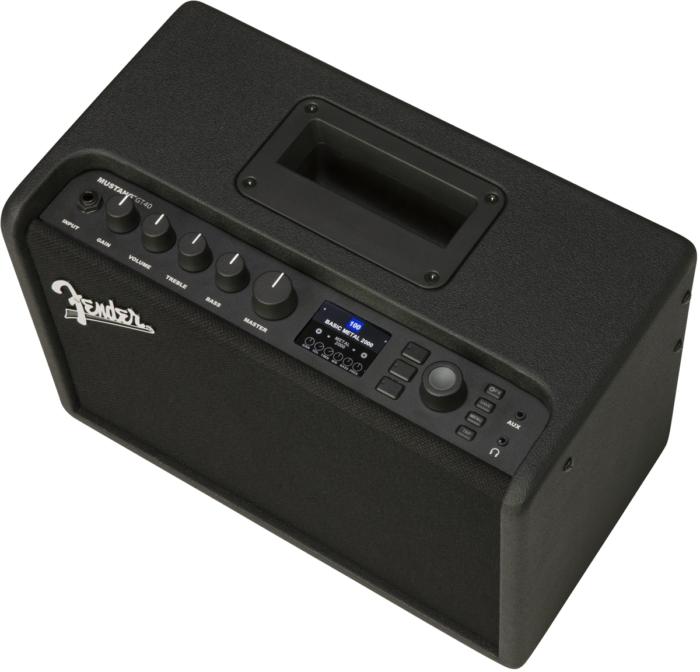 So, yeah, I think this is an important step for guitars and guitaring. But if you're resolutely old-school, know that Fender still makes tube amps as well.