Bruce Kolk wants to find a missing app:
I was repositioning an app icon to put into another folder. When it got to the home screen, I was holding to the left edge—when it suddenly disappeared. I can search for it, open it, but can't find the icon to put it in the appropriate folder.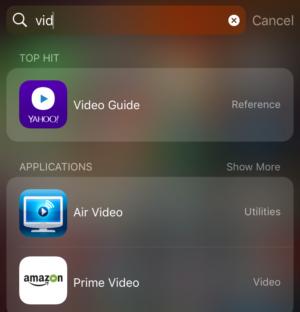 If you use Spotlight to find the app (swipe down, enter its name), you'll see next to the results what folder it's in. Check that folder.
But I suspect you've already done that. In that case, you need to uninstall and reinstall the app, which will delete all associated data. Use Settings > General > Storage & iCloud Usage > Storage to find the app, tap it, and then you can tap Delete App. (If you sync with iTunes, you can also delete via iTunes.)
Many apps sync via the cloud or offer some form of data backup, so I hope that the app in question is one of those.
However, if it's not, you might have to live with launching via Siri or Spotlight.
Update: This article originally lacked a complete explanation of deleting an app that couldn't be found on a home screen.
Ask Mac 911
We've compiled a list of the questions we get asked most frequently along with answers and links to columns: read our super FAQ to see if your question is covered. If not, we're always looking for new problems to solve! Email yours to mac911@macworld.com including screen captures as appropriate. Mac 911 can't reply to—nor publish an answer to—every question, and we don't provide direct troubleshooting advice.