Corey Henson has a perfectly reasonable request for iCloud Photo Sharing:
My family just returned from a vacation and we took over 1,800 photos between us. (gasp!) I want to pare this monstrous quantity down to something reasonable for a slideshow, and figured the way to do that is to compile all the photos into one place and share that with the other photographers, and have them all "like" the ones to use in the slideshow.
So far so good. However, Corey found that while people with access to the library can tap Like in iOS, there's no way to sort the images or create a smart album in Photos for macOS. The likes don't even show up! Corey wondered if they were missing something?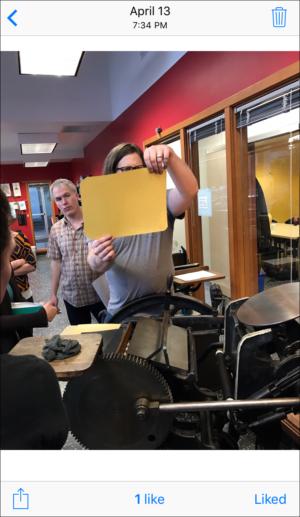 You're missing nothing: Photos for iOS and macOS have slightly different features, and shared albums lack options that would let you reduce or sort the set.
In Photos for iOS and macOS, you can view an image or video in the regular (not shared) collection, and tap a heart button (or press the period button in macOS) and the image is marked as "added to Favorites." When you create a smart album in macOS, you can use that, as Corey notes, as one of the parameters. I use this all the time to create sets as Corey does of the best images from a larger set.
However, macOS doesn't offer a heart button for media in shared albums. In iOS, there's a Like link (as the literal text "Like"), which isn't synced to macOS, and is neither viewable nor settable when visiting the album via a Web site. What good does Like do? It feels like a half implemented feature.
Because Photos for iOS lacks some macOS features, you can't make smart albums at all (though you can view them), and you can't use Like as a criteria to sort, either. You also can't see a total number of Likes or other details in Photos for iOS. What good is it? No idea.
My low-tech suggestion is to do a rapid-fire slideshow with family in Photos for macOS, and mark those that are collective favorites, and then use a smart album to collect them, select them, and create a shared album from that.
Ostensibly, Apple could fix feature and status synchronization in a future update to Photos on both platforms and to the iCloud.com version.
Ask Mac 911
We've compiled a list of the questions we get asked most frequently along with answers and links to columns: read our super FAQ to see if your question is covered. If not, we're always looking for new problems to solve! Email yours to mac911@macworld.com including screen captures as appropriate. Mac 911 can't reply to—nor publish an answer to—every question, and we don't provide direct troubleshooting advice.