Everyone has their gripes about macOS, even if they mostly like it. It's the rough edges on a product that's matured and refined over time that keeps scratching at us, though, making us ask for better.
I asked people what they'd like to see in macOS 10.13 and added my suggestions from my experience and from reading thousands of your emails over the last few years to our Mac 911 column.
(While macOS 10.13 doesn't yet have a name, I'm going to pretend it will be called Joshua Tree, as Apple has a habit of installing unwanted U2 things.)
iTunes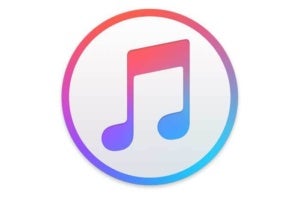 The biggest blemish in macOS remains iTunes, something Macworld writers have spilled virtual ink about for years and years. iTunes was an odd choice to add more and more features, but a necessary one, back when iPhones could only sync over USB to a Mac.
That was six years ago when that changed.
It's extremely difficult for many users to figure out where any particular feature is and how to manage it if they don't use it regularly, and the app is simply bloated and out of date. As many readers may know, a lot of iTunes is a wrapper around what are effectively web pages, resulting in slow and erratic display and interaction. Native apps that work as well as those in iOS seem respectful to Mac users.
Because iTunes remains deeply integrated across macOS and with iOS, macOS has to be updated to allow an iTunes break up. Many readers want iTunes to more closely resemble iOS organization:
Store for managing purchases and your account.
Music to handle Apple Music, Internet radio, and one's own locally stored collection.
Video for purchased, rented, and owned movies and television programs.
Podcasts for, uh, podcasts.
Sync/Backup for those who still use USB with their iPhones or for local backups. (Remember iSync?)
Apple downloads iOS apps into iTunes, which is useful only for providing a central place to sync new versions and when restoring from an iTunes backup.
It seems unlikely that Apple would add a TV app like that on the Apple TV and in iOS, because its strategy is to push those experiences to mobile or an Apple TV. Allowing a Mac to have the equivalent of Front Row, discontinued in 2011, would blur the lines.
Apple could finally put photo and album direct sync into Photos, instead of keeping it stuck in iTunes. One of the biggest single areas of questions we receive to Mac 911 relate to managing albums and other media sync, because the iTunes interface is so terrible. Yes, Apple is pushing iCloud Photo Library as the one true answer; no, it doesn't work as a good solution for everyone.
Photos
While Photos seems like a standalone app that Apple could improve separately at any time, and while the company has pushed out sometimes substantial updates since Photos 1.0 between macOS release cycles, it's deeply connected enough with macOS that major changes come with the system update.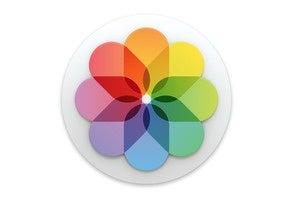 I'd estimate about half the questions to Mac 911 relate to the Photos app—or dealing with moving from iPhoto to Photos, or staying on iPhoto because of still-missing Photos features.
The wishlist for Photos is mostly a list of what it needs to get right, rather than new features that it could add.
Fix your flagship People feature. With some degree of excitement, Apple talked about its new machine-learning-based facial recognition features in Photos for macOS and iOS. And, at release, some of the documentation stated that identified faces and your refinements to that recognition would sync. It doesn't. It needs to.
There's no sense in having a feature that works with the same library across devices that requires you perform identical pattern-recognition tasks on each device. Apple has been mum when I asked about it. It's a glaring hole and makes the People feature effectively useless unless you pick a single device to invest your time into organizing faces.
Many people still have People stall in recognition. There's no way to intervene and restart this. There's troubleshooting in Photos for rebuilding the library; there needs to be troubleshooting for People, too.
Sync likes/faves across OSes. You can share photos through iCloud, but Apple runs two incompatible systems for marking favorite photos. Favorites works in iOS and macOS and syncs across iCloud Photo Library, but doesn't appear in shared albums. You can Like a photo in a shared album only in iOS, even though you can view the album in macSO and at iCloud.com, and those likes don't carry through. There's no way to sort or select liked or most-liked media in Photos for iOS, either.
Improve album organization. Another key reader complaint is how difficult it is to order albums the way they want and to sort photos within albums. Photos 1.0 was very thin in that regard, and Apple bolstered options over time. But it's still inadequate compared to the last release of iPhoto, and clearly compared to users' needs.
Revamp the Media picker. Did you ever try to use the Media option at the bottom of any Open dialog box? It's a hot mess, and if you have a substantial number of photos and videos in iPhoto or Photos, or you have a Mac that's not among the newest, your system can churn for tens of seconds or longer before starting to display a terrible interface for picking from your library. The integration, speed, and interface all need a re-work to make it easier to include media from apps, rather than exporting or using limited Share options.
Integration across OSes
Ah, it was only yesterday—well, last fall—that Siri came to macOS after many years of iOS inclusion. And besides Siri's overall poor quality for common requests, the version in macOS lacks robustness and integration with iOS and tvOS. Generally, macOS should be better connected to the entire ecosystem.
Right now, AirDrop and AirPlay remain the most extensively cross-platform implemented options, and as any regular user of them knows, neither is terrific. AirDrop improved a few releases ago to be more reliable, but when it doesn't work, there's no way to find the problem. (More generally, Continuity and Handoff have a lot of great cross-platform and cross-device features which work inconsistently for me and many readers who write in.)
Safari to iOS and tvOS. AirDrop lets us push web pages, but why can't we broadcast or display Safari tabs in iOS or tvOS? Colleague Steven Schapansky notes that Google Chrome can "cast" a tab to its Chromecast hardware. Given Apple controls macOS, Safari, tvOS, and iOS, couldn't Mac users get the same feature? AirPlay is a poor substitute, requiring pushing the whole macOS interface and then arranging full-screen mode.
tvOS. A Mac-based remote control is not a terrible idea, even if it's the form of a limited version of the TV app, as discussed above. While Apple might not want to provide a full version, being able to browse, select, and organize, and then use the Mac interface to control what's happening on the Apple TV.
HomeKit. Confess it: it's a little silly that you can use an iOS device to control home-automation and smart devices, but your Mac just sits there. And that you need an iPad or Apple TV to act as a hub for HomeKit when you may have an always-on Mac. HomeKit should be just as available as Siri on a Mac, even if you primarily use it through iOS.
Mac as an AirPlay destination. Reader Joel Bernstein expressed a common desire that a Mac shouldn't require special software (like Reflection or Airfoil) to be a video or audio destination for AirPlay. You may not always need to stream from iOS to macOS or between two Macs, but it should be a trivial option for Apple to offer to please those users.
Touch ID for more Mac purposes. Sure, Apple built Touch ID into the MacBook Pro, but it did a beautiful job of integrating Touch ID with Apple Pay on the web with Safari, too. For accessing passwords and other kinds of verification, I'd like to see Apple rely on Touch ID as a way to validate someone possesses a device and has the authority to use it.
For instance, a broadly supported industry initiative called U2F (Universal Second Factor) allows a USB key and similar devices to act as a strong second factor added to a password by using two-way cryptographic confirmation. After setting up a login with U2F at a website or other service, when you visit again, the site makes sure you are who you say you are, while your side of the transaction validates that the site is real and not spoofed. Apple could build this functionality into iOS and make it a perfect pair with macOS and iOS for highly secure validated logins, important in an era of frequent phishing and cracking attempts.
Network help
Apple has long offered some of the best features for networking for individuals and small businesses of any computer company. But it's fallen behind in providing features modern users need.
Overhaul file server access. The Finder has long featured two separate ways to connect to networked file servers, but neither is particularly intuitive. While it's been a long time since the Chooser in pre-OS X days, and nobody wants the Windows approach to network resource selections, Apple could do more to expose available resources on a network and make it easy to connect, maintain a connection, and safely disconnect.
Throttling. Many users either have home networks with overage fees or tether to a cellular connection for Internet connectivity at times. There are no individual or collective macOS and iOS features to help manage this. An iCloud-linked approach (including with Family Sharing) that let you tune how much data was used and monitor it across network types could control costs and reveal "chatty" apps and services.
Better screen sharing. Compare TeamViewer and Apple's built-in screen sharing, and you might be shocked at the difference. Among other things, TeamViewer's more robust networking approach allows it to tunnel out of "double NAT" situations, where a router feeding out private addresses is unfortunately behind another router doing the same. (I have this on my network, where an ISP-supplied router isn't the one I want to use for my network, but it provides the connection.)
iOS support for screen sharing. Third-party apps again offers this, but given Apple's ecosystem control, why not make it easy for people to work entirely within the company's apps?
Enhance Time Machine. Another creaky part of the Mac world is Time Machine, its integrated backup system. Many readers write in with the desire to control what's backed up, have better insight into what has been stored, and repair broken sets. It's a long time coming for Apple to rethink and upgrade this, including offering local encryption options without encrypting the entire backup drive.
Why not add backup? While several high-quality Internet backup services offer Mac clients, only a fraction of people who should back up critical data do so. Apple expects people to use iCloud Drive and storage as a quasi-backup, but a more explicit way to back up (not just sync or shift) documents and other files would tie in neatly as an added value for Apple's iCloud storage. I would wager most people have in the low gigabytes of data they need to backup outside of photos and video.
Security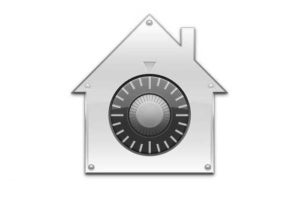 Security and encryption are my personal areas of interest, as you can tell by the Private I column I've been writing for years, and while Apple has made many good decisions, it could aid macOS users in a variety of ways.
Allow folder-based encryption. Services like Dropbox and iCloud neatly secure connections between your computer and their servers, and store data at rest encrypted using keys the services control. However, many readers have asked for ways to layer encryption on top of that. Apple's only current built-in method is either to encrypt an entire drive (startup with FileVault or external with a Finder-based method), or to create an encrypted disk image.
With the failure of TrueCrypt a few years ago, the only reasonable option for Mac users disappeared. Some apps are trying to take the place, like the new version of CloudMounter from Eltima. (We have not yet reviewed the app.)
Folder-based encryption allows a user to own an encryption key, preventing any other party from having the ability to decrypt data. This is how several online backup services work, and it's also how Apple implemented iCloud Keychain.
iCloud VPN. Many, many third parties of varying degrees from very dubious to fully trustworthy offer virtual private network (VPN) connections that securely encrypt data between your computer or mobile device and a data center elsewhere on the Internet. A VPN protects against a lot of local attacks, and even some launched by governments.
Apple could extend VPN service to iCloud customers who pay for storage, bundling in some amount of usage or unlimited usage as part of the fee. It would make iCloud more valuable, and Apple has shown itself to be trustworthy in how it defends individual privacy against criminals and a surveillance state.
Modernize iMessage to include best-of-class features. iMessage is old, and uses outdated cryptographic notions that put users at risk, even if no exploits have yet been successful. (Researchers have found some angles, which were fixed, and suspect many others.)
To be as robust as WhatsApp and Signal, Apple needs to open up to outside audit, give users an option to perform direct validation of other people's identities, and use perfect forward secrecy, so that breaking encryption in the future wouldn't unlock past intercepted encrypted messages. Apple could, you know, just adopt Signal and work it into its infrastructure.
With this extra tools, it provides not just additional certainty that parties in communication know each other and that conversations aren't intercepted or later decryptable, but also warns if any change takes place. It's vital given Apple's reach into dictatorships, faltering democracies, and among vulnerable populations.
More quiet malware protection. Ransomware is becoming the largest threat to all computer and mobile users. It's still rapidly growing as a threat, and it's most likely to affect Mac users in the future, because the OS (like Windows) provides no protection against it. Apple hired a leading anti-ransomware software developer, and several third-party commercial and free products are designed to alert users when software starts accessing files willy-nilly.
These current packages are ones I recommend, but Apple could build an interface and experience around it to ensure that users are only prompted when there's a strong true positive. When an outbreak happens, such an improvement would put Apple ahead of it instead of scrambling to catch up.
Miscellaneous
Give up on Apple News. Newsstand was a bust; Apple News is a mess. Apple is the only party that knows how much traffic it generates and how it's used, but it doesn't seem to offer users the customized experience or other joy promised. It's a distraction. Instead, help news sites better deliver news through RSS and other formats in Safari, including offering offline storage in Mac and iOS.

Offer selective sync in iCloud Drive, like Dropbox offers. Reader John Bergmayer has varying storage on his Macs, and doesn't want everything synced everywhere. Keep all the files centrally in iCloud and let people choose what syncs where in iCloud Drive.

Tune battery performance options better. A Twitter reader, shinypb, suggests that the current Energy Saver options don't offer enough choice to reduce drain beyond screen dimming to get longer battery life.

Safer unmounting. Industry veteran Jean MacDonald would like to be able to unplug a drive as easily as she plugs one in, without unmounting it first.

Menu bar improvements. The system menu bar can get out of control, and users turn to third-party apps like Bartender to manage icons and their appearances. I like Bartender, and I'd prefer it not get Sherlocked, but Apple should provide at some controls to everyone, letting Bartender provide even more refinement.

Dynamic type. Steve Aquino, a contributor to Macworld and other publications, would like to see the automatic relative resizable type option available in iOS come to macOS. This would let people with varying visual ability make one adjustment and have it ripple throughout Apple apps and others that support it.

Mail isn't there yet. Apple Mail has come a long way, but it's still clunky and has flaws, which I document regularly in the Mac 911 column. Reader Joshua Dunham wants newer concepts in email management brought on board; he's turned to third-party apps for these. That could include prioritization of messages, like Gmail offers, better threading, and even improved mail composing options.
Small changes or large?
Sierra was ostensibly a "tick" year in Apple's tick-tock schedule, offering more improvements than in the alternating "tock" year, so 10.13 may underwhelm, just as El Capitan cleaned up Mavericks and lightly expanded its featureset.
But we can always hope. As Apple tries to reassure its community of users that the Mac isn't moribund, fixing and adding features noted above could go a long way to removing pain points. And if we're lucky, they might delight us with ideas we never expected.