Apple's iOS has become a main pillar of its ever-expanding ecosystem. It was the inspiration for creating a tvOS that revolved around apps. And without iOS, watchOS would be inoperable.

Some of Apple's best features were first fine-tuned on iOS before migrating to the other operating systems. Siri, for example, is now present in macOS, tvOS, and watchOS. And Apple Pay, another iOS-first, has found its way to the Apple Watch and the MacBook Pro.
That's why during the WWDC keynote on June 5, all eyes will be on iOS 11, and whatever Apple has planned for the latest iteration of the influential operating system. For our iOS 11 wish list, we've come up with a list of awesome features that will certainly take iOS to the next level, but would also play nice with the other OSes.
FaceTime group calling
When Steve Jobs announced FaceTime back in 2010, it was groundbreaking. Reliable video calls on your mobile device were the future. But FaceTime hasn't been updated much since then. Now, Facebook and Google have mobile video-calling, too, with Facebook Messenger and Google Hangouts. While FaceTime continues to only support two-way video calling, Facebook Messenger lets you video-call up to 50 people.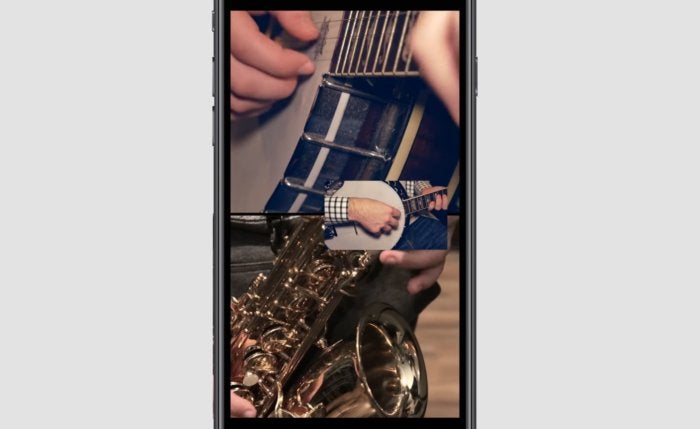 Hopefully, iOS 11 will bring FaceTime up to speed and integrate group calling. Rumors have circulated that this much-needed feature is indeed coming to iOS, but obviously nothing's been confirmed. But if Apple does not launch support for group video calls soon, it's possible that FaceTime will start loosing its luster… kind of like Skype.
Expanded SiriKit Integrations
Last year, with iOS 10, Apple made one of the biggest updates to Siri by allowing it to access selected third-party services. All of the sudden, Siri could hail you an Uber or send a message via WhatsApp. It was a great move in trying to make Siri smarter.
However, Amazon's Alexa has Siri beat in this department. Amazon has given its voice assistant access to thousands of third-party "Skills." While Siri continues to only be able to perform six types of actions. Not to mention, Google Assistant just launched on iOS, as well, making iPhone users more aware of Siri's shortcomings in deciphering context. If Apple is indeed developing a Siri Speaker to compete against Amazon Echo, then improving Siri in iOS 11 is vital.
iMessage P2P payments
Despite all these competitors, Apple continues to be number one in terms of user privacy and security. That's why the Siri integrations have lagged behind. It's also why Apple should integrate peer-to-peer mobile payments into iMessage, giving iPhone users a more-trusted alternative to Venmo.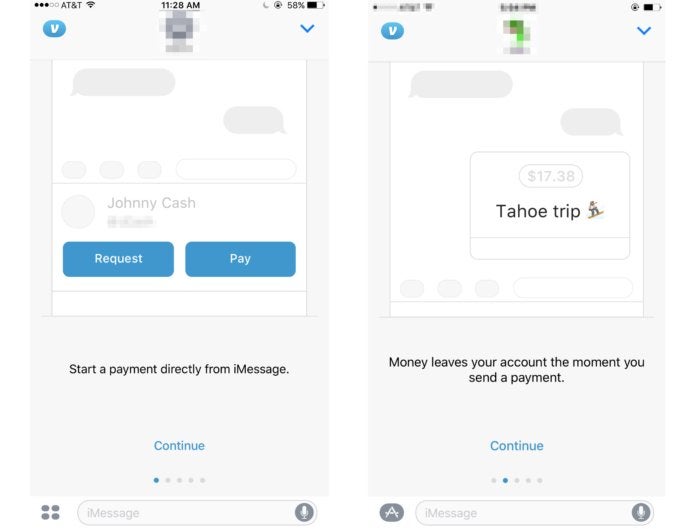 Sure, iMessage got a major overhaul in iOS 10, bringing bigger emojis, stickers, and third-party apps. But I was disappointed by the lack of practical applications. In iOS 11, iMessage could be integrated into Apple Pay to facilitate mobile payments in a way that's secure and convenient.
Augmented Reality app
Tim Cook has mentioned several times how excited he is about augmented reality. Most likely, we'll see augmented reality integrated somehow into the forthcoming iPhone 8, but I hope Apple will give us a hint of those AR features in iOS 11.
Instead of clogging the camera app or Siri, Apple could launch a new standalone app dedicated entirely to launching augmented reality experiences. I'd love to see an iOS app that combines Siri, Clips, and the camera's viewfinder to surface information or overlay graphics onto the real world (or on your 3D selfies).
Samsung has already promised a version of this for Galaxy users with Bixby Vision. And more recently, Google Lens was the most interesting thing to come out of Google's I/O developers conference. Could Siri Vision be that far behind?
Customizable Control Center
I use the Control Center more than I do the widgets on the Today screen. I swipe up every time I want to take a picture or use the calculator. I even use Control Center late at night when I'm on my iPhone and want to lock the portrait orientation of the screen. But then there are Control Center actions that I never take, like setting a timer.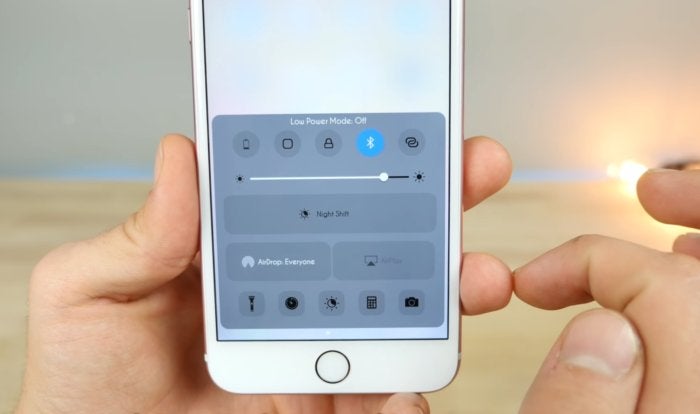 This didn't use to be that big of a deal before iOS 10, when the Control Center was just one panel. Now, there are so many controls that I wish I could remove some of them, or at least re-arrange them. That way I could keep all my preferred controls (including the play button) on the same panel.
In addition, I would also replace the Night Shift control, which takes up way to much space, with a control to turn on Low-Power Mode. That's something that I need to turn on more often than Night Shift, which comes on automatically anyway.
Set default apps
When tapping a link, some iOS apps give you a choice. Do you want to open that link in Safari or Chrome? Do you want to navigate to this destination using Apple Maps or Google Maps?
My question is: Wouldn't it be nice if iOS 11 would let you set your default apps to get rid of such prompts? It would eliminate an extra step. I'm surprised we haven't gotten this option just yet, considering simplicity is what Apple is all about.
Drag-and-drop for iPad
The iPad got a productivity boost in iOS 9 with Slide Over, Split View, and Picture-in-Picture. But that was two years ago, and it seems like Apple has stopped adding new multitasking features, or even fine-tuning existing ones. This is terribly disappointing, especially when you think of all the missed opportunities for making the iPad Pro models even better.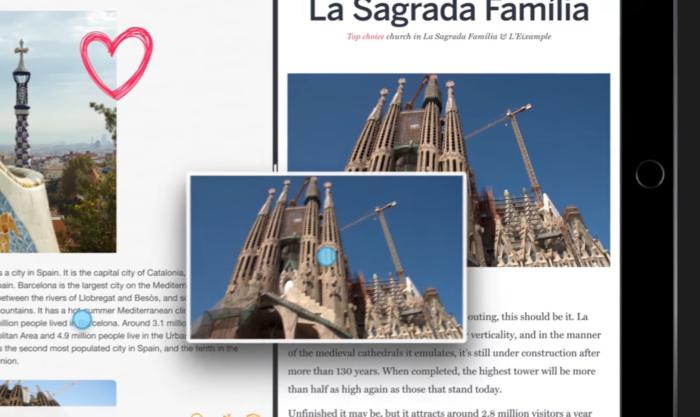 A simple, yet much-needed multitasking feature that iOS 11 can bring about is drag-and-drop in Split View. Visually, I'm already tempted to drag photos and documents from one app to another when they're right next to each other. And other third-party apps have already figured out how this can be done. Readdle's latest update makes it possible to drag-and-drop files between their productivity apps like Spark, Documents, and PDF Expert.
Check out our other WWDC 2017 wish lists