One of the more memorable moments of the Apple's Worldwide Developers Conference keynote was the demonstration of augmented reality on the iPad Pro. We saw simple implementations of AR, like virtual cups and lamps placed on a table, and we saw complex implementations—like an action-based video scene complete with a landscape, human figures, vehicles, and explosions from Peter Jackson's development studio Wingnut AR.
I got to take part in a short AR for iPad demo after the keynote. The first part of the demo involved placing items on the table in front of us. As items appeared on screen—and as the iPad moved—the shadows from the items moved at correct angles according to the lighting in the room (which wasn't much).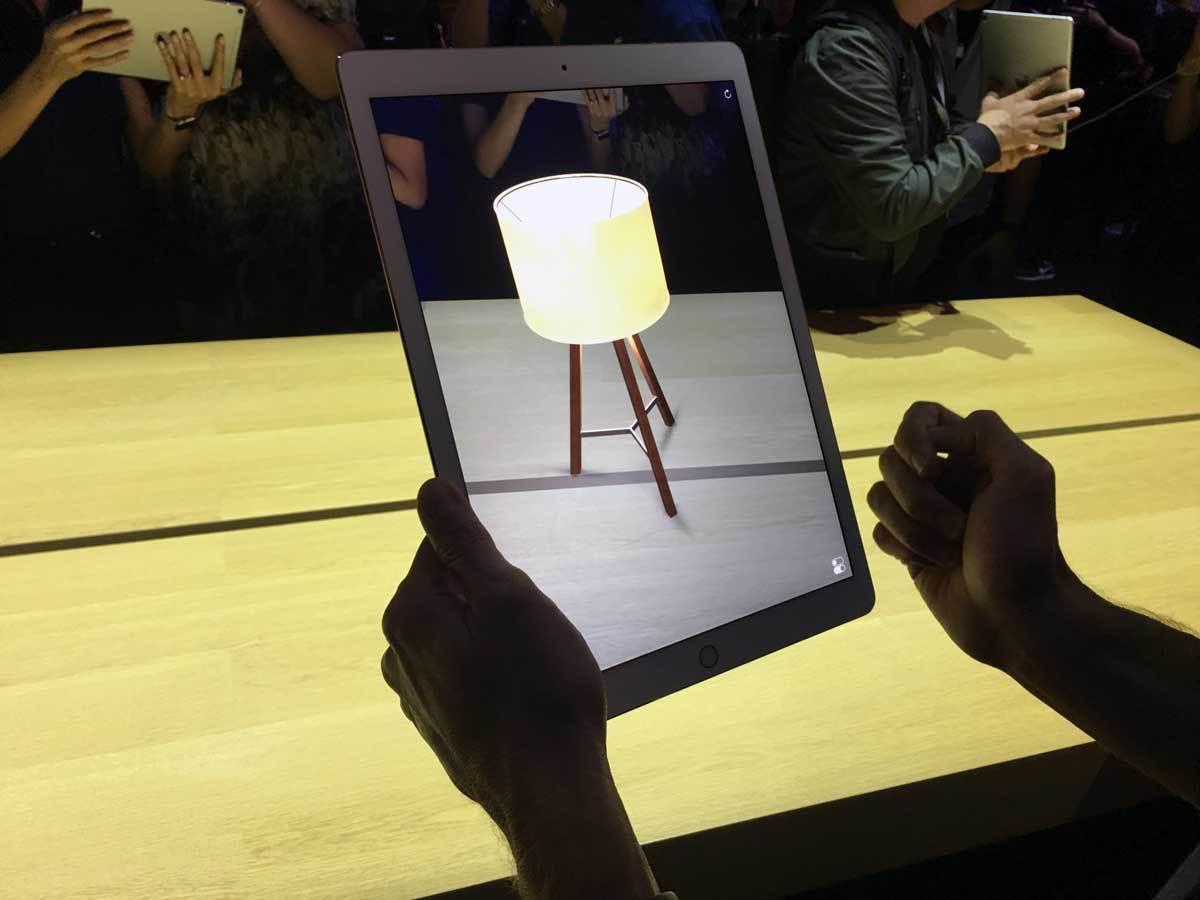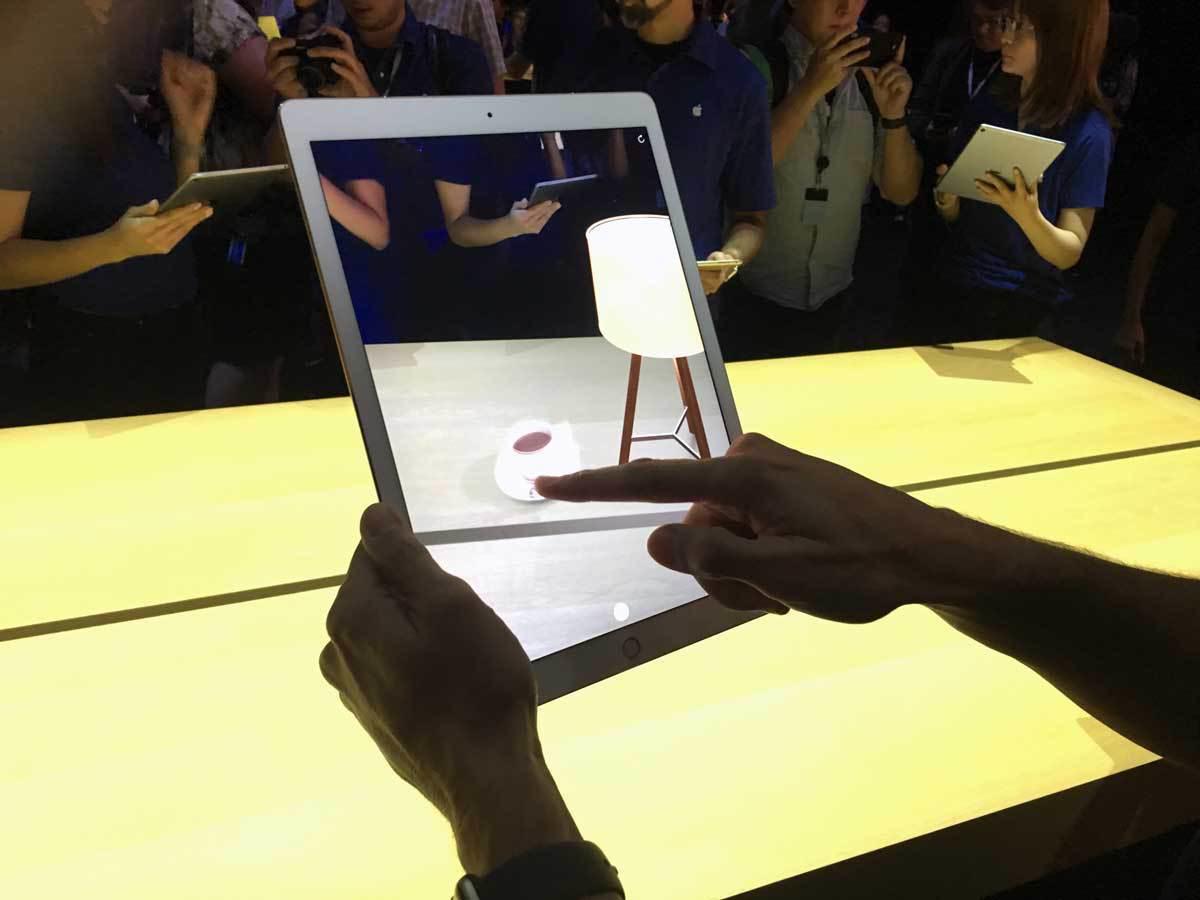 Also, the AR app was able to maintain the correct distance perspective of the objects. So, for example, when items were physically closer to the iPad, they appeared larger on screen, but as you move the iPad further away, the images appeared smaller.
These two effects combined heightened the realism of the complete image. The cup and lamp looked like they were actually resting on the table in front of me.
The second part of the demo involved playing an AR Star Wars chess game set in space. The chessboard appeared on the table, but you may notice from the photo below that the item isn't casting a shadow. Chalk that up to the beta status of the game.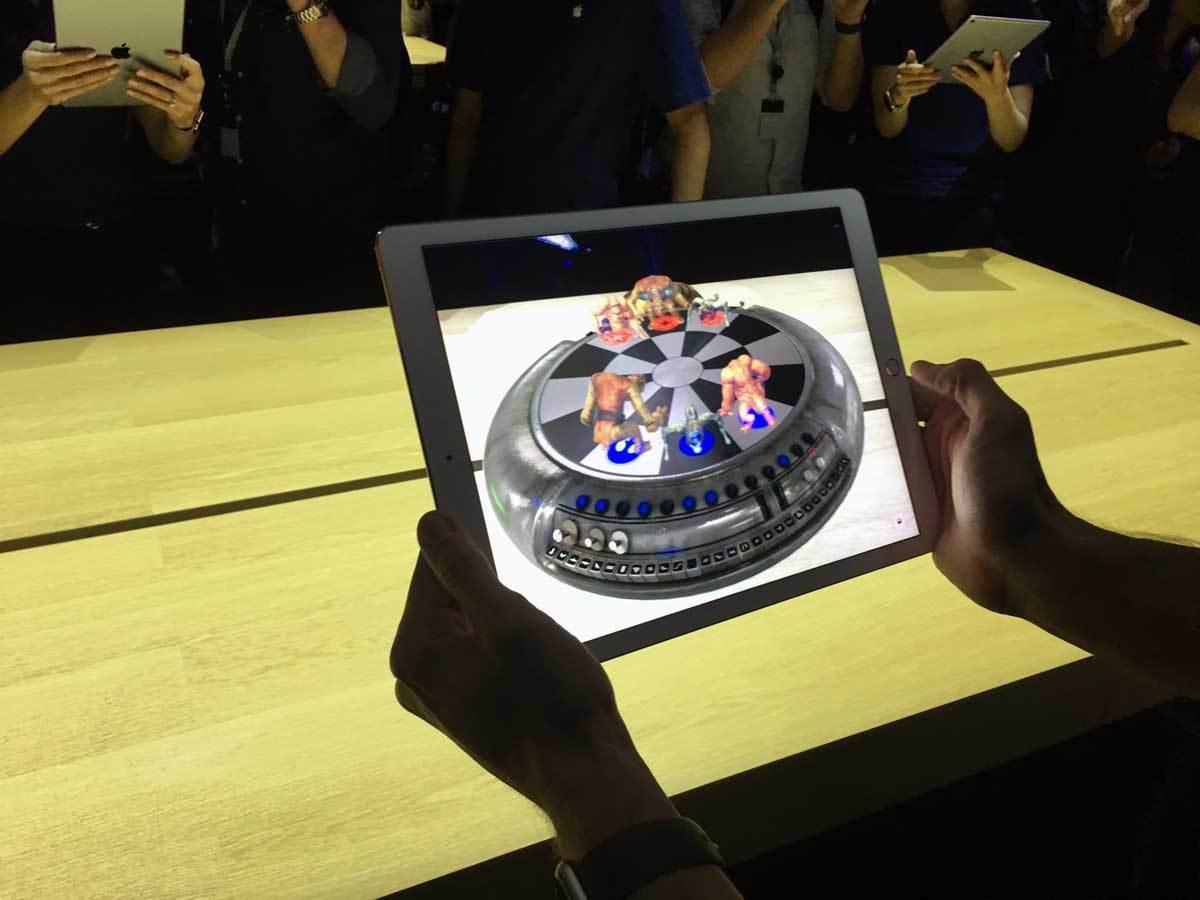 The Star Wars chess demo included animated creatures, so it gave me a chance to see how well the AR app was able to maintain its framerate. It seemed to hold up well—I didn't notice any tearing, choppiness, or a major jump in frames. It ran smoothly, but of course, the animation from the Star Wars chess game I saw was nothing near the complexity of the one shown by Wingnut AR during the keynote, so it remains to be seen how well AR will handle moving images.
Developers can use the new ARKit to create AR apps. AR is part of iOS 11, which is currently available to developers. The release to the general public will occur in the Fall.