In the movie The Princess Bride, after a series of exciting events, swordmaster Inigo Montoya is asked to explain what has happened since the film's hero was rendered unconscious.
"Let me explain," he says. "No, there is too much—let me sum up."
When it comes to explaining the WWDC 2017 keynote, I feel a lot like Inigo Montoya. This was a packed two-plus hours that would probably run three-plus hours in the Director's Cut edition. There were enough Easter eggs in the "additional features" slides to render the Easter Bunny catatonic. There's a lot to process, and we'll be processing it for the next few days—maybe even all summer.
But in the meantime, here are a few big-picture takeaways from Monday's Apple presentation.
Apple walks the walk for professionals
When Apple gathered writers together earlier this year to emphasize the company's commmitment to professional Mac users, that seemed to be a mea culpa to pro users, with the implication that in the future, Apple would serve them better.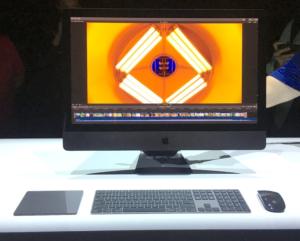 Monday's announcements were, in essence, Apple walking the walk after previously talking the talk. Not only did the company announce the forthcoming iMac Pro, whose existence was strongly hinted at during that briefing, but it offered speed improvements across the entire line of laptops—including the addition of Kaby Lake processors to the MacBook Pro line that was only introduced eight months ago.
According to most reports, the iMac Pro was designed at a point when it was intended to be the replacement for the Mac Pro. While its existence now makes me wonder exactly what role the new Mac Pro will serve in the Mac product line, the fact is that the iMac Pro appears to be a desktop computer truly focused on the needs of high-end professionals. I talked to game developers who were beside themselves with delight over the specs of the new iMac Pro. No, it's not for everyone—this is a computer that starts at $5,000, after all—but it's loaded up and ready for the very people who might want such a thing.
And don't discount the importance of Apple shipping those Kaby Lake updates. Apple's sluggishness in updating Mac hardware to take advantage of speed improvements from Intel is a key reason why professional users have been frustrated with Apple. This set of speed-bumped models may not seem like headline news, but it's important because it shows Apple updating the Mac in a more timely fashion. It's a big deal—though Apple's not out of the woods yet. It needs to continue to update its computers on a regular basis, rather than leaving them unaddressed for a couple of years at a time.
Apple's not sleeping on VR and AR
Apple's competitors have been trumpeting virtual reality (VR) and augmented reality (AR) tech for a while now, while Apple has remained relatively quiet. But no longer: Monday's keynote made it clear that Apple takes VR and AR seriously and it's investing in those technologies for the long haul.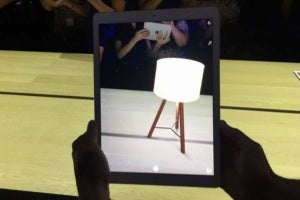 Perhaps one day Apple will manufacture its own VR or AR hardware, but that day isn't here yet, and probably won't be for a while. That's not a big deal, though, when it's already sold millions of devices with cameras and a lot of processor power. The demo of the day was probably Wingnut's amazing augmented-reality game play, which took place on top of a demo table on stage. We got a first idea about the possibilities for augmented reality last year from Pokémon Go, but with ARKit, Apple is providing its developers with the power to roll out many more high-quality AR experiences on iOS. It's a big deal.
On the VR side, the story's a bit muddier. It looks like you may soon be able to actually play VR games on a high-end Mac, and the Industrial Light and Magic Star Wars VR demo suggests that developing VR games on a Mac will actually be possible, especially on the new iMac Pro. I firmly believe that in the long run, VR headsets driven by mobile processors will be how we use VR, but in the interim it's nice to think that the Mac isn't a backwater, but a platform that's actually getting serious about being a VR platform.
The iPad Pro gets its wings
After seven years in the iPhone's shadow, with iOS 11 it really feels like the iPad is coming into its own, diverging dramatically from the approach of the iPhone. With the new Dock, multitasking view, drag and drop, and Files app, Apple is bringing Mac-style functionality to the iPad, but in a uniquely iOS style.
There's a lot to digest about how iPad multitasking has been altered in iOS 11—the new multitasking view replaces both the application switcher and Control Center, for example—but in the end these are features that will be embraced by people who want to use the iPad Pro to get work done, and ignored by those who don't care so much.
The influence of macOS is undeniable: Files is a lot like the Finder, the Dock is extremely Mac-like (but with Siri app suggestions instead of a minimized-window area), and drag and drop feels startlingly familiar. But that's to be expected, because the Mac has evolved over the years to fulfill the needs of many users. iOS is newer, and still evolving, but its more serious users have those same needs. On the Mac, Finder is the default—the "home screen" for every user. On the iPad, that's not the case, but the Files app is there if you need it.
Apple Music steps forward, Siri steps back
In gauging rumors about the WWDC keynote, I felt it was likely that this would be a major event for Siri. Siri definitely got a lot of screen time-—new voices and notifications, new proactive assistants in a bunch of places, and of course Siri's presence on the HomePod—but none of it felt cohesive.
In fact, it feels like Apple is continuing to chuck a whole lot of features into a box and call it Siri, despite the amorphous definition of what exactly Siri is. It's a voice assistant, but sometimes also text. It's not the same on iOS as Apple TV, nor on macOS as on Apple Watch.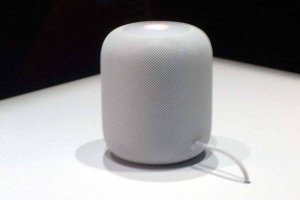 The announcement of the HomePod could've been a huge win for Siri. Here, at last, was a device that puts Siri into the center of your living room, ready to receive your orders. Instead, though, the HomePod was a showcase for music in general and Apple Music in particular. We heard a great deal about tweeters, woofers, audio processors, and the like during the keynote—and then there was a brief segment about Siri toward the end.
What does this all mean? My guess is that Siri is such an amorphous catch-all of evolving features that Apple was reluctant to lean on it too hard in the introduction of the HomePod. Instead, Apple Music's large library, curated playlists, and personalized recommendations carried the day. This isn't a bad call for Apple to make—on sound quality alone it attacks the greatest weakness of the Amazon Echo—but it's interesting to see just how soft-pedaled the Siri references are. Maybe Apple's not as confident about Siri as we think it is?
A jam-packed event
No, there is too much. Let me sum up: When you, as a company, have four major software platforms and a gaggle of hardware products in need of updating, you have a day like Monday. It will take days, if not weeks, for all the content of Apple's keynote to sink in. This is the opening gun of Apple's product year, and there's much more to be learned. But I'm impressed with the richness of this year's WWDC keynote.
Apple strikes me as a company with something to prove this year, showing a hunger that hasn't been apparent in the last few years. That's a good thing. I like it when Apple feels it needs to prove itself, to users and developers alike. The company is at its best when it's stepping up to a challenge.