In this column, I point out things that Apple should fix in macOS, iOS, and in its services and hardware. But it's important to acknowledge the company when they do fix some of the more egregious problems that plague users.
Apple gave us an extensive look at the next versions of macOS and iOS at its recent Worldwide Developers Conference keynote, and a number of the new features it announced fix long-standing issues. I'd like to highlight a few issues that Apple has announced that they will be fixing in the next versions of macOS and iOS.
Messages
One of the biggest small announcements Apple made was that Messages will now sync across devices. This fixes the long-standing problem of having to delete the same messages on each device you own. As Apple says:
macOS High Sierra automatically saves your entire message history in iCloud, so all your conversations and attachments are always available when you sign in to a new device. Keeping your messages in iCloud also lets you save space on your Mac.
I look forward to not having to delete the same messages on four devices, but also to not having to store all of them and their content on my devices.
Storage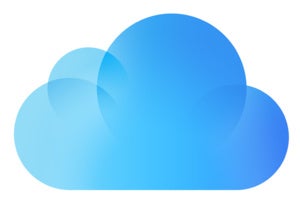 It didn't get a lot of press, since Apple didn't highlight this at the keynote, but Apple is cutting the price of iCloud storage. Not across the board, but at the high end. There are now four tiers: 5GB (free), 50GB ($1 per month), 200GB ($3 per month), and 2TB ($10 per month). You still only get 5GB with your free account— which is stingy—but perhaps this price cut is a prelude to the company announcing more free storage when the new operating systems are released in the fall. You will also share your iCloud storage with your family, meaning that a few people could share that 2TB at a reasonable price.
New Macs
A few months ago, I pointed out that Apple's desktop Mac lineup was " A showcase of old technology." Announcing upgrades to both the desktop and laptop lines makes Apple finally catch up with their long delays between refreshes.
The iMac still looks the same but inherits improved technology across the board, with faster processors, more RAM, better graphics, and faster SSDs. And the iMac Pro, teased for a release at the end of the year, looks like it could replace the Mac Pro for many users. Nothing changed for the useful Mac mini, but Apple still says there will be a new Mac Pro next year.
Auto-play videos
Does anyone really like auto-play videos? You visit a web page in your browser, looking for some information, or hoping to read an article, and loud music and voices assail you. Apple tweaked Safari last year to allow you to mute the browser or any of its tabs easily, but they go one step further with options that let you block auto-play videos entirely.
There have been ways to do this, but they are a bit problematic, and involve messing with a developer menu. Safari will soon have settings that let you block auto-play videos across the board, and on a per-site basis. You'll also be able to choose to enable content blockers on sites where there are too many ads, but not on the sites that advertise responsibly.
Do Not Disturb When Driving
Kudos to Apple for developing this feature. It's far too dangerous to use your phone when driving. While you can turn this feature off, the automatic replies it offers will prompt a lot of people to use it, and this fix will save lives.
New Siri Voice
Siri, which is pretty unreliable for many people, sounds like a robot from a 1950s sci-fi movie, but Apple is changing that:
Siri has a more natural voice, with more changes in expression, intonation, and emphasis based on what it's saying.
I'd love it if Siri used Bob Dylan's voice, but maybe we can get that in next year's update.