And now, we wait. Apple's Worldwide Developer Conference is over, and with all the announcements comes a broad understanding about where Apple is taking iOS and macOS over the next year. But there are still a few lingering questions that Apple didn't, or couldn't, address at WWDC.
What don't we know about HomePod?
We've got six months until HomePod arrives, and plenty of questions to ponder in the meantime. Apple's connected home speaker processes audio to route different parts of the music to its different tweeters, but how does it learn about the acoustics of the room it's in? Are its audio settings adjustable, either by app or via Siri?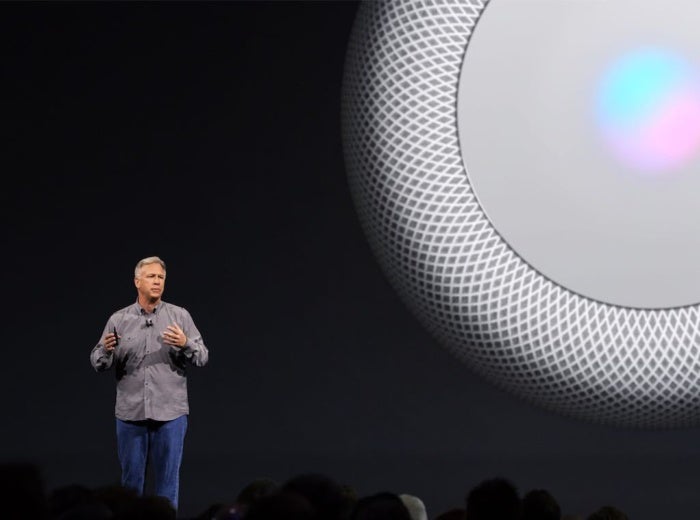 Siri, and how it's built into HomePod, is a big question in general. Apple pushed music to the fore in introducing HomePod, which makes a lot of sense–it's priced as a premium speaker, after all. But we've yet to see HomePod interact with someone's voice via Siri. A few slides from Apple's keynote presentation make it clear that Siri will be present in the HomePod so you can ask it about the weather or when the baseball game is. But how much of that will be there, and how will it work?
Then there's the top of the HomePod, which appears to display an animated Siri logo, but also can display volume icons. Is it a touchscreen, a touch control area, or something else? Does that display communicate information about the status of your Siri query, sort of like the colored rings around the Amazon Echo?
Is this the year Apple TV and iTunes embrace 4K?
Nobody expected Apple to introduce new Apple TV hardware at WWDC, but this fall is a different story. And if you read between the lines, there's at least one sign that could point to the arrival of an Apple TV model with support for the new higher-quality 4K/HDR video formats.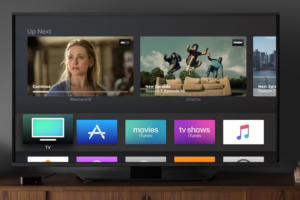 First is the adoption of the HEVC, or H.265, video codec, in both Apple's operating systems and its hardware. This is a more efficient format than today's H.264 codec, and the basis for 4K Blu-ray discs. Keep in mind, too, that if Apple's going to offer a 4K-capable Apple TV, it probably also needs to begin the process of offering 4K content on the iTunes Store. That requires a major overhaul of its video catalog and a commitment to a new, more efficient codec to deliver it.
Second, there's Apple's strange claim that the displays on the iPad Pro are "HDR ready", in that their extreme maximum brightness and support for a wide color gamut should make them capable of displaying high-dynamic-range video content…eventually. When would that be? Perhaps the answer is: later this year, when HDR content is added to iTunes.
What is the new Mac Pro, exactly?
At WWDC, Apple teased the new iMac Pro, which, like the HomePod, is due to arrive in December. But in April, the company announced that it would also be building a new Mac Pro, due to ship next year.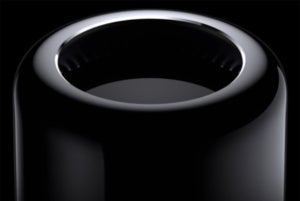 So now that we know what the iMac Pro is—and it's an impressive assemblage of multi-core Xeon processor, powerful graphics, error-correcting RAM, and a pair of fans to keep it all cool—the question turns to what the Mac Pro will be.
Presumably the Mac Pro won't just be a monitorless version of the iMac Pro. But in a world where the iMac Pro exists, what is the role for a Mac Pro? I could argue that the existence of the iMac Pro frees up the Mac Pro to be even more extreme, offering expandability and multiple processors and GPUs and rack-mountability and who knows what else. The iMac Pro, when it ships, will undoubtedly be the fastest Mac ever by a wide margin—so how will the Mac Pro surpass it?
How deep is Apple's augmented-reality ambition?
One of the highlights of the WWDC keynote was a series of augmented-reality demos that showed off ARKit, the new tool for app developers to create augmented-reality apps on iOS. This fall the App Store will probably be full of them. But the question has to be asked: Does Apple have larger ambitions here? Yes, we all carry around devices with cameras and nice screens that are pretty good for augmented-reality apps today. But at some point augmented reality hardware will probably transfer to glasses or goggles or other headwear.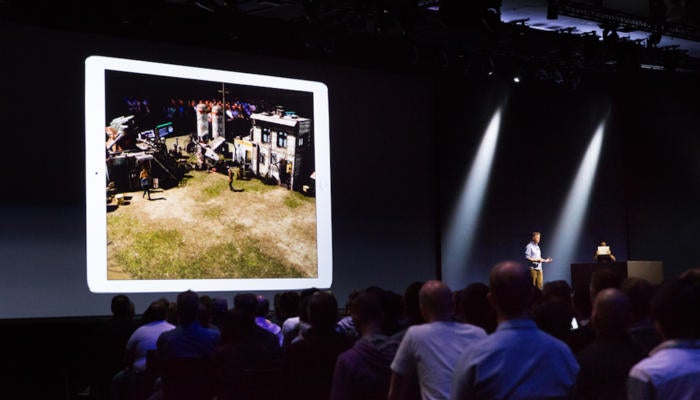 So, what's Apple's plan? Will we see AR hardware from Apple anytime soon? My guess is no—that sort of stuff still seems years away for most applications. But it's clearly an area of interest for Apple, and ARKit shows the way forward.