Over the past few years, rumors of a self-driving car have swirled around Apple with more intensity than almost any putative product since the iPhone. It remains unclear whether or not the company will build an entire car, but the fact that the company is interested in technologies that support a self-driving car is no longer under dispute.
In a Bloomberg TV interview posted this week, Apple CEO Tim Cook confirmed that the company views autonomous systems as a major area of interest, describing it as a "core technology."
If in fact any such product does surface, it will likely be more than a few years from now. But looking at the announcements out of last week's Worldwide Developers Conference, it's not hard to point to a few seeds that might eventually blossom into such a project.
Machine learner's permit
Apple's interest in machine learning was indeed a big theme of last week's keynote. The company announced Core ML, a framework that allows third-party developers to harness the power of machine learning for their own apps.
Machine learning is, of course, the key component of a self-driving car. In the Bloomberg interview, Cook described autonomy as "the mother of all AI projects." And certain key features of Core ML seem to suggest that it would play a significant role in such an autonomous system. For example, the company describes Core ML as "optimized for on-device performance," rather than relying on cloud-based resources. That's important because, obviously, you want your self-driving car to keep self-driving even when it can't connect to the Internet.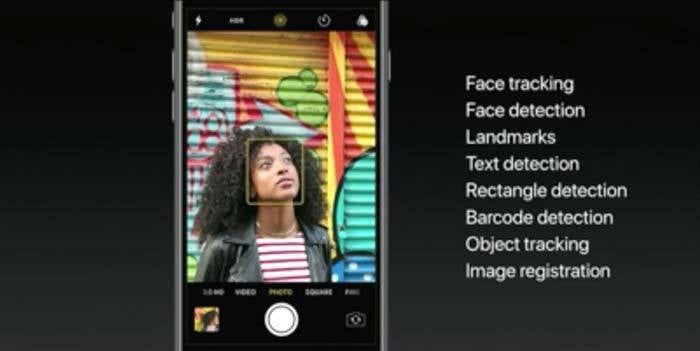 Another related machine-learning technology that Apple announced for iOS is the Vision framework, which lets third-party apps scan images and video to detect and identify objects in them. That's clearly another core feature that you'd need for autonomous driving systems, as it would enable detecting other vehicles, pedestrians, lane markers, and so on. A quick look at the features of that Vision framework shows functions for detecting a horizon and tracking objects, both of which would be pretty handy for a self-driving car.
Augmenting your driving reality
Apple also spent a fair amount of time last week demoing its new augmented reality framework, ARKit. While on the face of it AR may seem less crucial to autonomous driving systems, this strikes me as perhaps a place where Apple's forethought comes into play. After all, the company's not going to be content to make some sort of bare-bones self-driving car—this is Apple we're talking about. Luxury and innovation are their trademarks.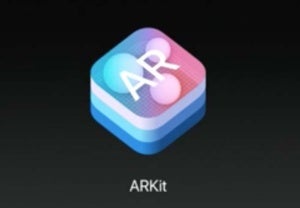 As such, it's not terribly hard to imagine that a future Apple Car might provide an augmented heads-up display that could highlight or add certain elements important to drivers: say, providing an overlay of directions so that you don't have to take your eyes off the road and look at your phone. An augmented system could point out charging stations if your electric car's battery needs a top-up. And, of course, safety features could detect and highlight animals, people, and other objects in your car's path, especially in low-visibility conditions.
All of these features and more could become important technologies for a self-driving automobile. With the opportunity to rebuild the idea of the car from the ground-up, Apple could be poised to turn augmented reality into a major interface layer between drivers and the world around them.
More fuel to the fire
There are plenty of other technologies that Apple has been developing that could find their way into a self-driving car. CarPlay, for example, already provides a car-based UI for iOS devices and might very well be a testbed for an embedded operating system. Siri and its attendant SiriKit provide an alternative user interface that could be safer to use while driving. Apple has spent a lot of time thinking about batteries and power management for the myriad devices it sells, and that would obviously be a critical component of engineering an electric car.
With all of this layered on top of Tim Cook's confirmation that Apple is working on an autonomous driving system, it's hard to imagine that it wouldn't turn that into a full-fledged car product. That's not without its challenges—everything from service to software updates would likely require an entirely new business model—but for a company as focused on the big picture as Apple, there would seem to be no greater challenge than trying to reinvent yet another device that has changed all of our lives to such an enormous degree.