Virgin Mobile is becoming America's first iPhone-only carrier, and to celebrate its collaboration with Apple, it's launched heavy deals on a year's worth of cell service and the purchase price of a new iPhone SE.
For existing customers and new customers who port-in a number, Virgin Mobile will give them a year's worth of unlimited talk, text, and data service for $1 when they purchase a new iPhone and sign up for Auto Pay. To help sweeten that deal even further, the virtual network carrier is offering $120 off an unlockable 32GB and 128GB iPhone SE.
Yes, that's $1 for the whole time period—we double-checked with Virgin Mobile to confirm. It works out to about 8 cents per month for the year-long promotion, and about 16 cents per month for the six-month-long promotion.
We also verified that Virgin Mobile is selling these iPhones as unlockable phones. According to multiple company spokespersons, if you buy the phone from Virgin, it comes locked to the carrier for "fraud-prevention reasons." However, Virgin Mobile says you can easily unlock it at any time by calling customer service. You may also return the phone to the carrier within 14 days of purchase.
(Note that existing Virgin Mobile customers with iPhones are required to finish 12 months of service before they can unlock their phones.)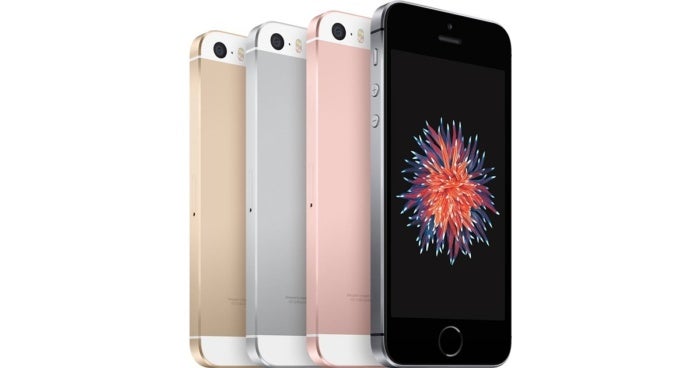 The sale is available now on Virgin Mobile's website, but the phones won't start shipping until Tuesday, June 27. To take advantage of the $1 annual service, you need to sign up and get a new phone by July 31. Anyone who gets a phone after that date will get only six months of service for a buck.
You can get the promotional plan from Apple Stores as well as Virgin, but at this writing the sale price for phones was only available from Virgin. We've no reason to think that will change.
After your $1 year of service is up, you'll pay $50 a month—a six-hundredfold markup. Until you get a new phone, that is. Every time a Virgin Mobile customer picks up a new smartphone from the carrier, they'll get another six months for $1. (That promotion could change in the future, though.)
Switching to Virgin Mobile's new iPhone-only network means you also join what the company calls its Inner Circle, which offers deals from other Virgin companies such as Virgin America and Virgin Sport.
The main downside to Virgin Mobile's service comes in the form of limited amounts of roaming: 800 talk minutes and 100MB of data inside the US. And for some folks, the use of Sprint (Virgin Mobile is one of the company's prepaid services) could be a problem if the network's service is spotty in their area.
As for existing Android handset users on Virgin Mobile, don't worry: You can stay. Virgin Mobile told us that Android owners on the network can keep their current phone and plan for as long as they like. However, when the time comes for a new phone, they'll have to get an iPhone and upgrade to the Inner Circle plan—or switch carriers.
[ Today's deal: $120 off an iPhone SE and $1 for a year of unlimited service from Virgin Mobile ]