These days, keeping up with games can be a full-time job. So how do you separate the signal from the noise, the wheat from the chaff, the Temple Runs from the Temple Jumps? Allow us to help by regularly selecting a game You Should Play.
I wasn't even looking for new games on the App Store when the trailer for After the End: Forsaken Destiny caught my eye. Despite its clunky, somewhat cliché title, the game immediately piqued my interest with its smooth, perspective-based puzzles, constantly-evolving landscapes, and low-poly artistic style that's reminiscent of an all-time favorite, Monument Valley.
After the End: Forsaken Destiny is a linear adventure puzzle game that follows the parallel journeys of two little black horned creatures—a father and son—who are traveling the same path at different times. You play as both the father and the son at different points in the game, sometimes swapping roles mid-level.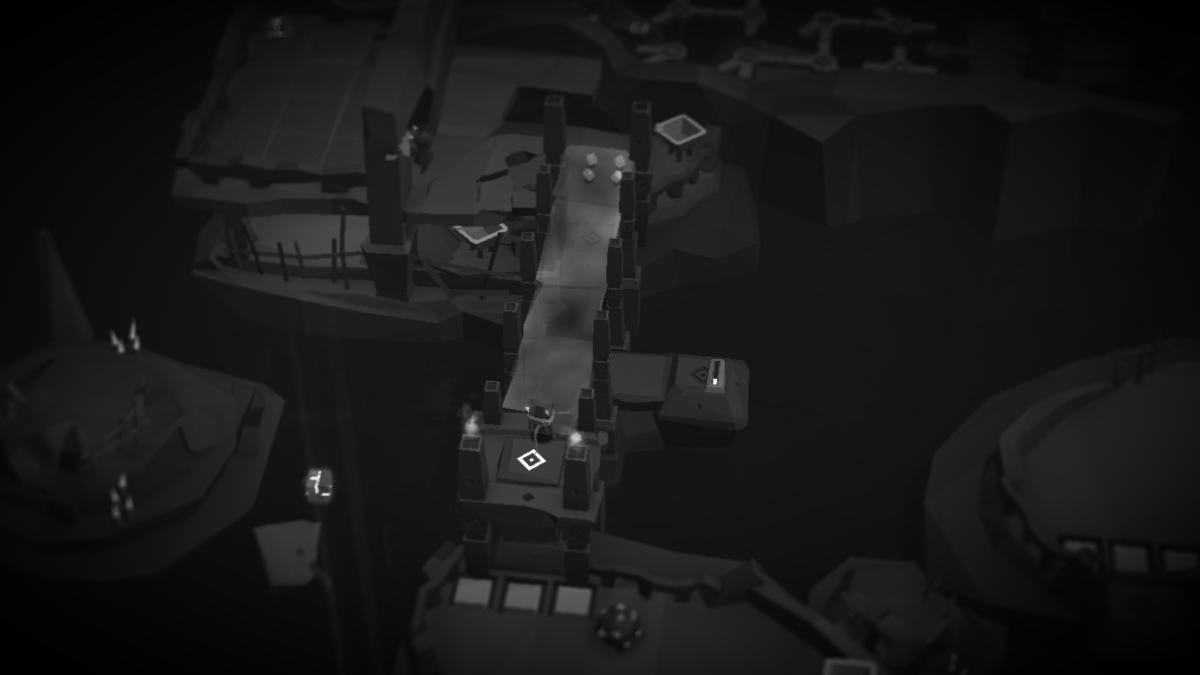 In order to progress through the game you'll need to forge a path by solving puzzles—you'll flip switches, pull levers, and look at problems from all angles, while simultaneously dodging enemies and avoiding dangerous obstacles.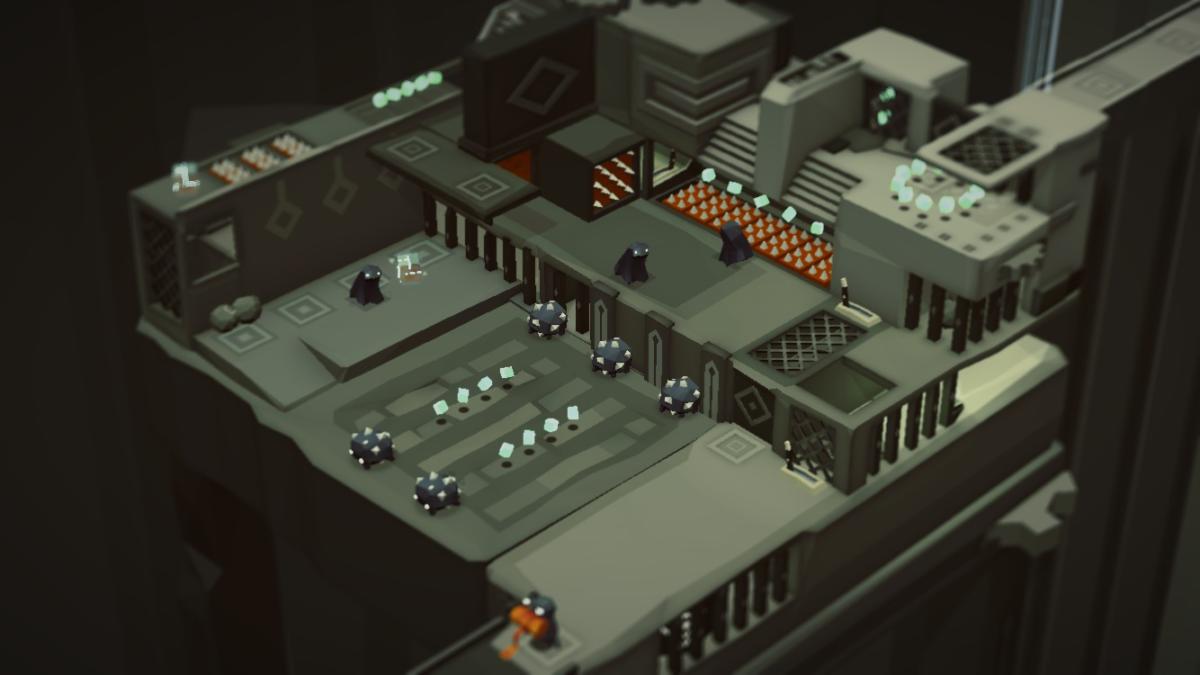 After the End: Forsaken Destiny is a premium title, but it's well worth the $4 price tag. It has beautiful graphics and an immersive soundtrack that will make you feel like you're wandering through a dream. The puzzles are well-crafted and the game has a nice, easy pace—nothing is too difficult, but you won't feel like you're breezing through them thanks to the game's minimal direction. If you enjoy similarly evocative solo-adventure games like Monument Valley and Lumino City, here's why you need to check this one out:
It's a mash-up of everything you love: I'll be honest—After the End: Forsaken Destiny isn't wholly original. The game clearly takes style cues from other popular games, including Monument Valley and the 2012 PlayStation 3 game Journey.
Okay, it's actually surprisingly similar to Journey: This game also takes place in a sun-drenched desert studded with ancient ruins and mysterious geometric symbols; it also features a wordless, poignant sound-based storyline; and the main characters even have fluttering scraps of fabric that look a heck of a lot like the Journey character's magic scarf. Like Monument Valley, After the End: Forsaken Destiny features puzzles that depend on perspective and dynamism in the landscape—though it's not quite Monument Valley's Escher-esque experience.
But this isn't a bad thing. After the End: Forsaken Destiny may have taken notes from these (and other) games, but the result is an informed, well-made puzzle game with a unique identity. The game captures the vastness of Journey and the cleverness of Monument Valley and combines the two with subtle, yet intentional, sense of direction.
It's beautiful and immersive: Most mobile games aren't very immersive, and they aren't trying to be—developers know you're playing on a 4.7-inch screen while you're waiting in line at Starbucks. The good news is that this makes the truly immersive mobile games (like this one!) stand out even more.
It's easy to fall in love with After the End: Forsaken Destiny's beautiful graphics and detailed, dynamic landscapes and backgrounds. The game is rendered in an artistically low-poly style, which allows for smooth, high-quality movement and offers the same minimalist retro charm as other similarly-rendered games like Monument Valley. The smoothness of the graphics is important because one of After the End: Forsaken Destiny's primary game mechanics is the ability to rotate the camera 360 degrees around your character for puzzle solving and path-finding.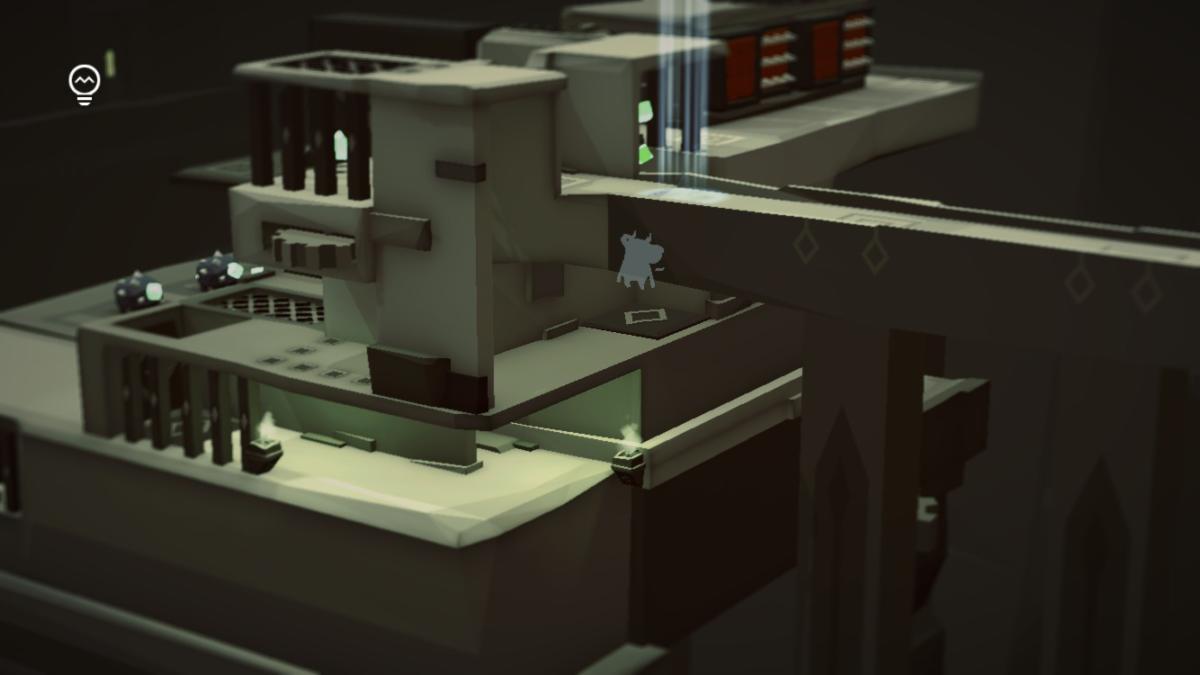 What's especially impressive about this game's graphics is the detailed background and visual depth in each landscape. As you sweep your camera around your character, you'll see an accurate representation of future paths—even those beyond any checkpoints you've yet to reach. These visual details aren't really necessary—you'd still get a great experience if there was a veil beyond each checkpoint—but they do make the world appear impossibly vast and unexplored.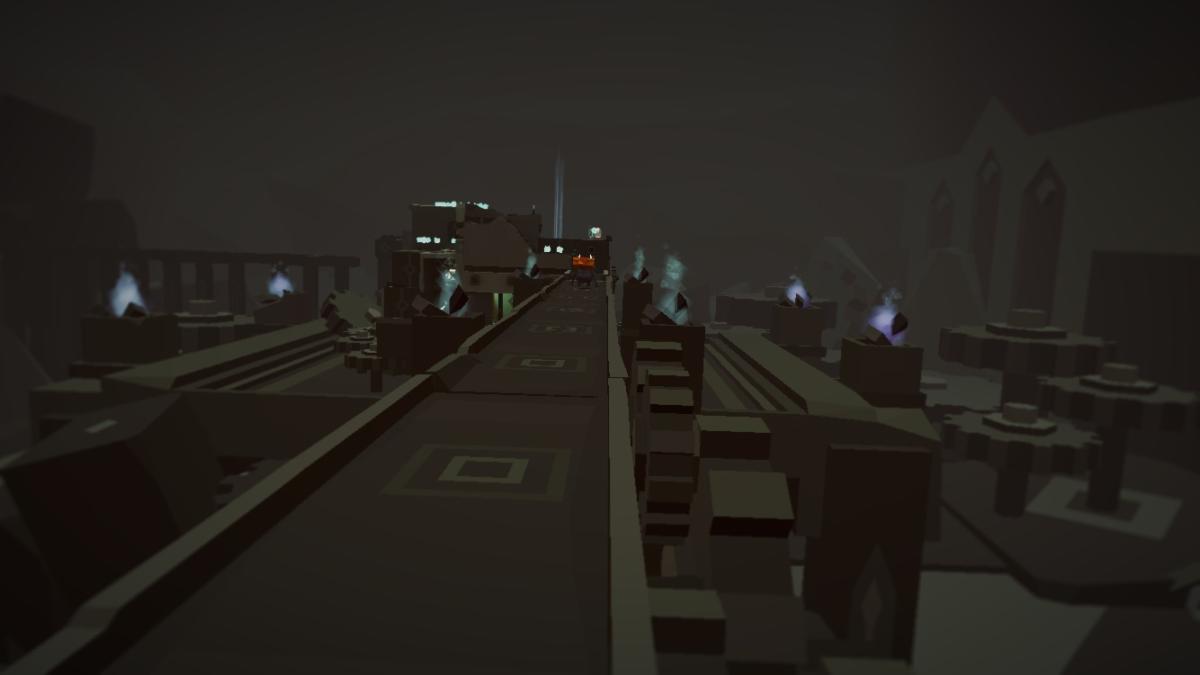 The game also features a haunting, mesmerizing soundtrack, complete with sound-based puzzles and hints throughout—it's definitely a headphones-on kind of title.
There's something for everyone: While most puzzle games rely on one type of puzzle—for example, Monument Valley plays with spatial twists, yet Spry Fox is extremely dedicated to combining objects—After the End: Forsaken Destiny serves up a mix of puzzles. The game starts out with perspective puzzles (you'll need to flip switches and rotate the camera to open up paths and collect artifacts), but quickly moves on to puzzles that require you to play with timing, obstacles, and musical cues. Halfway through the game you'll have to fight a boss-type character by tossing rocks at it while dodging spikes and seeking shelter from powerful fans that will blow you off the platform and into a bottomless chasm.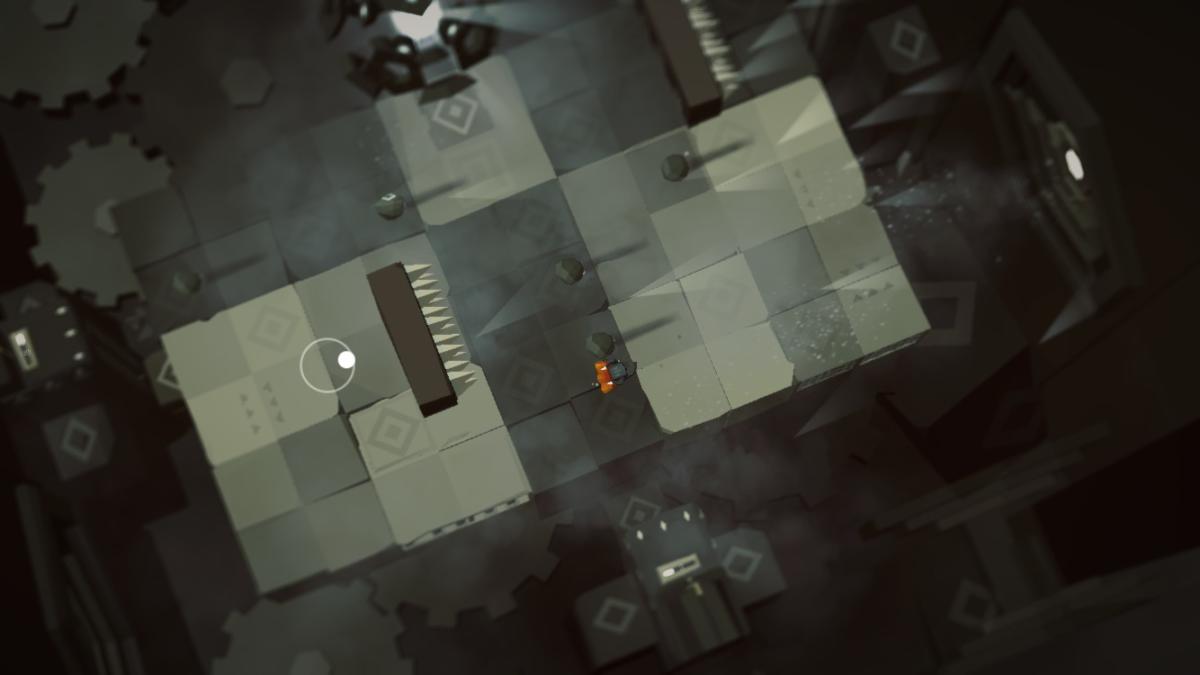 After the End: Forsaken Destiny doesn't offer a ton of direction. You'll get a couple of tips when a new puzzle pops up, but otherwise you're mostly left to fend for yourself. Occasionally a question mark icon will appear in the upper left corner of your screen, and if you tap on it the game will point you toward your destination—but won't give you any info on how you're meant to get there.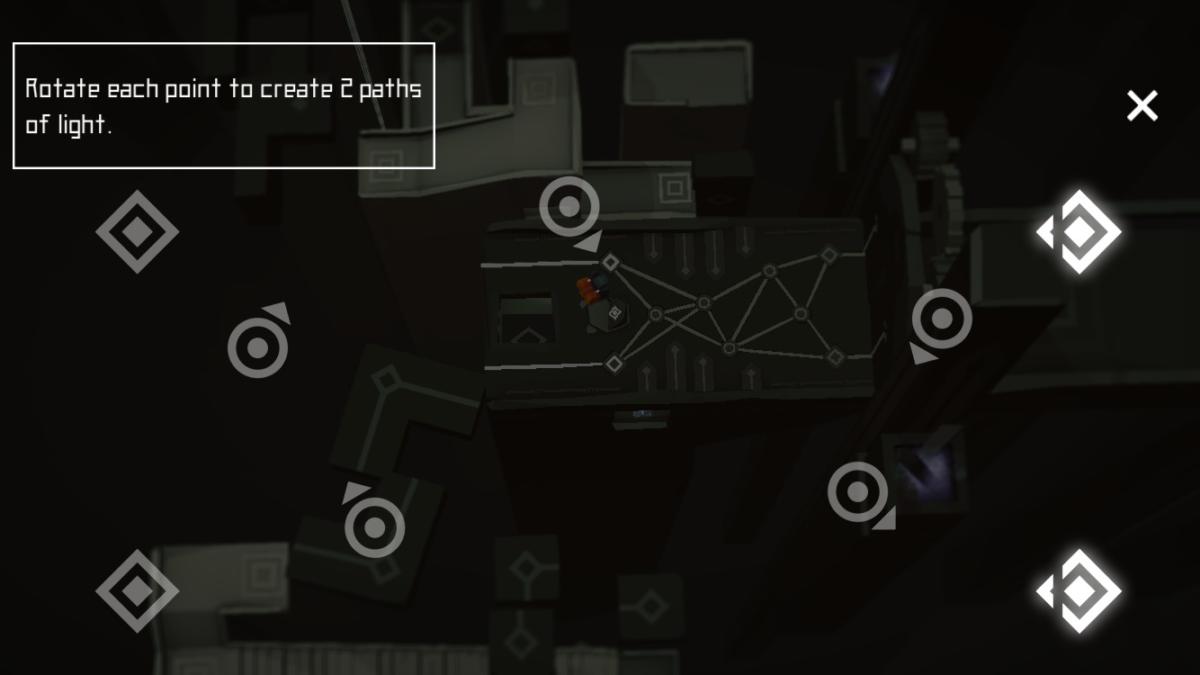 While the main goal of the game is to move forward through each level, there's more to the game than just completing each chapter. Throughout the world you'll see collectible artifacts—glowing cubes that, when collected, combine to make a series of statues. You don't have to collect these cubes to get through the game, but you will need those statues to complete the final level. Collecting the statue parts gets very tricky as the game progresses, as the pieces are tucked away in areas that are increasingly difficult to access (or even find). But it's kind of nice that the game offers no hints for these "optional" statue pieces, because you'll feel particularly accomplished when you finally manage to grab them.
Developer: Nexon M Platform: iOS (iPhone and iPad) Price: $4