When Steve Jobs unveiled the iPhone at Macworld San Francisco in 2007, the sales pitch was simple yet tantalizing: a revolutionary mobile phone, a breakthrough Internet communicator, and a widescreen iPod with touch controls. When we finally got our hands on one months later, we realized it was much, much more than that.
It's been 10 years since I switched from the Motorola RAZR to the iPhone, and it's hard to remember how I ever got along without it. It's not hyperbole to say the device that inspired as many imitators as innovators has had as much of an impact on our lives as the television or the automobile.
And like both of those products at the 10-year mark, the iPhone is really only just getting started. Apple's smartphone has enhanced and simplified our lives in amazing ways, but there's a sense that the first 10 years has only scratched the surface of what it's able to do. With AR, Project Titan, and Homekit, the next decade could blow the doors off the iPhone's potential and make the first 10 years seem like a warmup.
Digital Swiss Army knife
It wasn't just that the iPhone was a revolutionary mobile phone—it was a revolutionary mobile everything. Never before has a device been able to do so much, and that was before the App Store turned it into a multitouch multitool.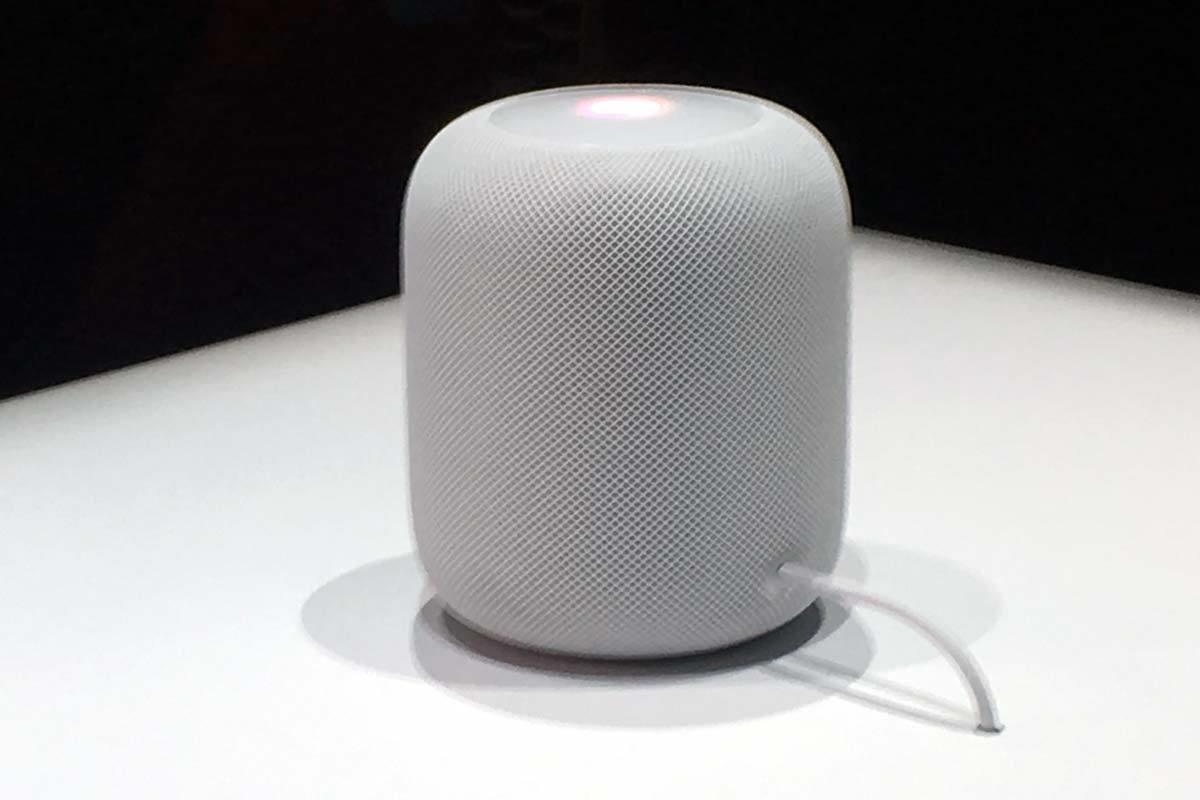 The iPhone's sensors and screen made the SDK a veritable playground for developers, and before long it had expanded from a dozen uses to several hundred. No longer did we need scanners, levels, calculators, address books, flashlights, compasses, tape recorders, even game systems. There was an app for whatever we needed the iPhone to be.
And then came Siri. With Apple's AI assistant, the iPhone suddenly became an a smart device, able to answer questions and carry out tasks without direct input. Like the iPhone itself, it was a watershed moment, and now, Siri is poised to break out of the iPhone with its first dedicated device. HomePod is unlike any iOS device we've ever seen, and it's only fitting that it kicks off the next 10 years of the iPhone. While the first decade was about what our phones could do, the next 10 will be about expanding that power to the world around us.
Reality check
Pokémon Go might have introduced the masses to augmented reality, but the practical applications go far beyond that. By leveraging the power of the iPhone and its cameras, Apple can bridge the digital and the physical worlds in incredible new ways.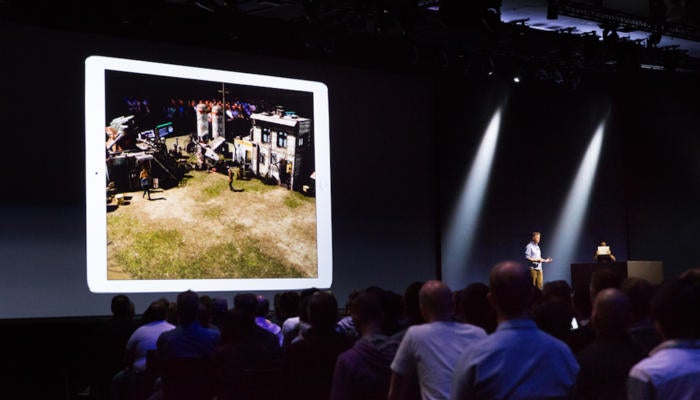 We're already seeing a small taste with ARKit. Apple showed off a its first crack at AR, and the results were pretty amazing. The demos were simple—a Lego on a table, a lamp on a nightstand—but Apple's incredible motion tracking were on full display. Shadows and lighting showed the objects as if they were actually in the room, and you could quickly see the applications for shopping and games, but also for doctors, architects, and engineers.
With ARKit, an iPhone in your pocket you could measure a 10-foot wall in seconds. A doctor could use it during surgery to get a clearer picture of a tumor or aneurysm. An architect could envision a 3D structure on site to get an idea of its real-world effects on the skyline, all with just an iPhone. And you though a digital level was cool.
Full speed ahead
Apple's car project might be the worst-kept secret in Silicon Valley, but what hasn't been discussed is how the iPhone plays into it. As it stands, iOS in the car is limited to the few apps that CarPlay allows, and the experience is little more than a nicer interface on top of the one your car provides.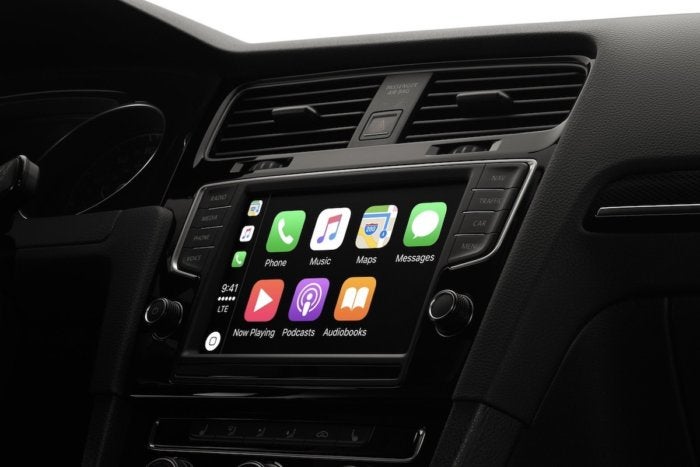 But like the ROKR phone, CarPlay is merely a start. Behind the scenes, Apple is working on a massive automobile project that will bring autonomous driving and possibly even a full-fledged electric car, and your iPhone will be the center of it all. We don't know anything about how the system will work, but wireless charging, Handoff for music and maps, and AR for finding places of interest all seems eminently plausible. And what's cooler than using your iPhone as your keyless ignition?
Now, Apple probably won't make having an iPhone a requirement for buying an Apple car, but it will almost certainly enhance it. The car is mostly unchartered territory for the iPhone, and it'll be exciting to see how it integrates into whatever Project Titan delivers.
Home is where the iPhone is
We already use our iPhones to control all sorts of smart things inside our homes, but HomeKit is promising to take it to the next level. And of course, the iPhone is the device that will bring it all together.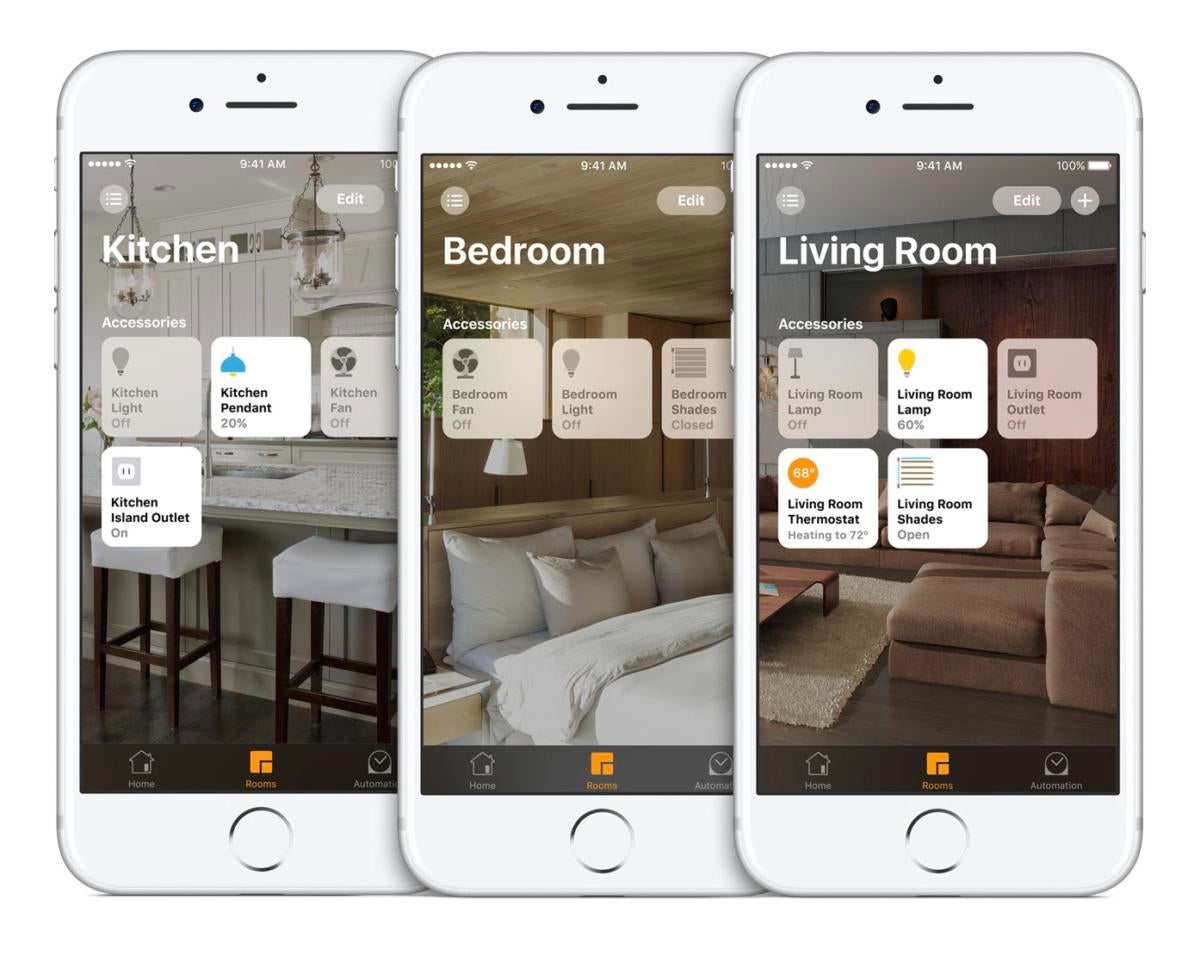 The future of the home is as important as the one in our cars, but we're still a ways away from true automation. Over the coming years, Apple will bring its patented "just works" to our houses, as lights, thermostats, and cameras all respond to our needs based on our location. Asking Siri is cool and all, but what if our homes could automatically spring to life without needing to interact with out phones at all?
With an iPhone in your Apple car, it could signal your HomePod to turn on the lights and the air conditioning. Or it could signal your car to start on a cold day when you're getting ready for work. All without you needing to say, "Hey Siri," or open an app.
The iPhone has come a long way since its humble beginnings. What original had 15 apps and a 3.5-inch screen has transformed into a 5.5-inch device that can switch from a top-notch entertainment device to a killer productivity tool in an instant. In just 10 years, the iPhone has become the ultimate device for work and play, a remarkable achievement for any device.
But it will be the next 10 years that truly define its greatness.