Free-to-play games often look appealing, but it's difficult to know at a glance whether the business model is insidious and fun ruining, or reasonable and worth pumping a few bucks into. With Freemium Field Test, we'll take a recent free-to-play iOS game, put it through its paces, and let you know if it's really worth your time (and money).
There were plenty of endless arcade-style games before Crossy Road, but Hipster Whale's game was so wildly fun, so vibrantly styled, and so pure and friendly in its freemium approach that it seemed to create a whole new genre of descendants.
Flipping Legend feels like one of those followers, but its big tweak is right there in the name: rather than hop forward a spot with each tap, you'll fling either left or right on the grid as you attempt to smash enemies, avoid deadly hazards, and collect coins as you try to stay alive. It's fast and frenzied, and works really well for quick iPhone play sessions—and while the free-to-play model is a lot different than Crossy Road's, it's not harsh at all.
The pitch
Noodlecake's game tasks you with flipping, of course—flipping as frequently as you can. Once you start moving ahead, your life meter starts ticking down, and it's only replenished when you kill enemies, grab one of the rare hearts scattered around the terrain, or enter a new land.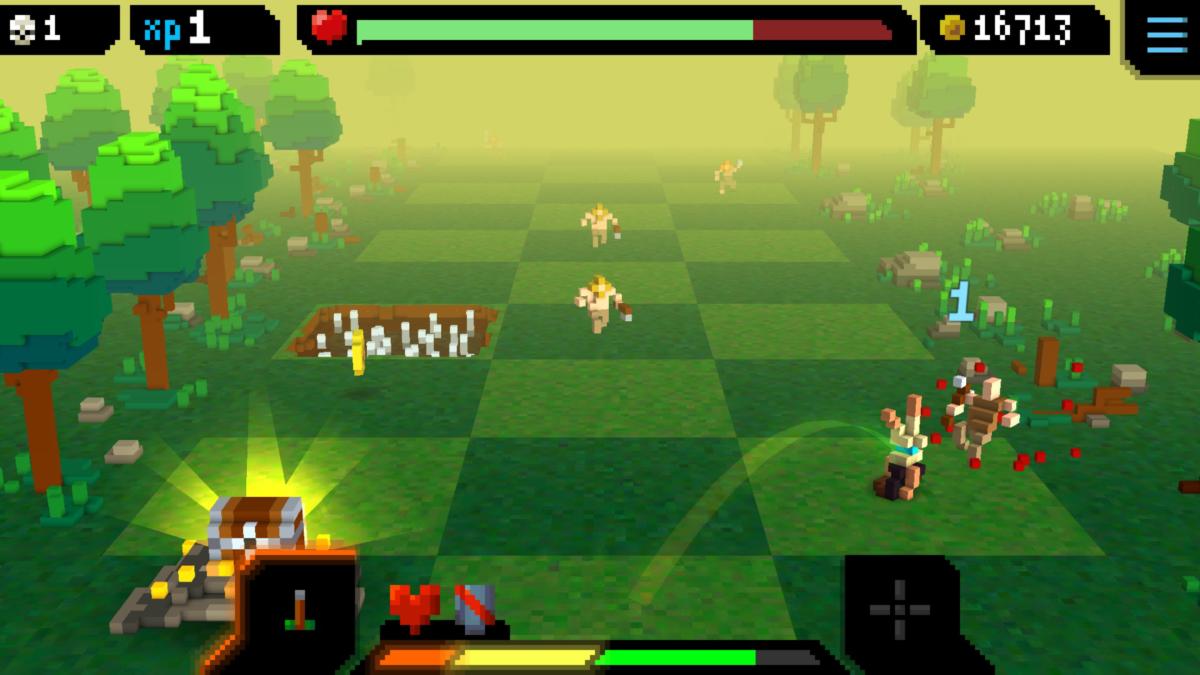 Flipping Legend has a pretty familiar pixelated voxel look, but its approach to movement feels very unique in this space. The entire game takes place on a three-lane grid, but you can never move directly forward: you must either tap right or left to head one space ahead and over in that direction. In other words, you'll keep bouncing back and forth and back and forth, plus you can bounce off-screen in one direction and wind up on the other side.
And you'll rarely find safe passage in these worlds. Depending on which themed land you're in, you'll find spots that contain deadly spikes, endless pits, sizzling lava, or perhaps barrels flung by an enemy a couple spots down the lane. In other words, not only do you need to move fast to stay alive in Flipping Legend, giving your diminishing life bar, but you also need to move precisely if you're going to stay alive long enough for your bar to even get near the bottom.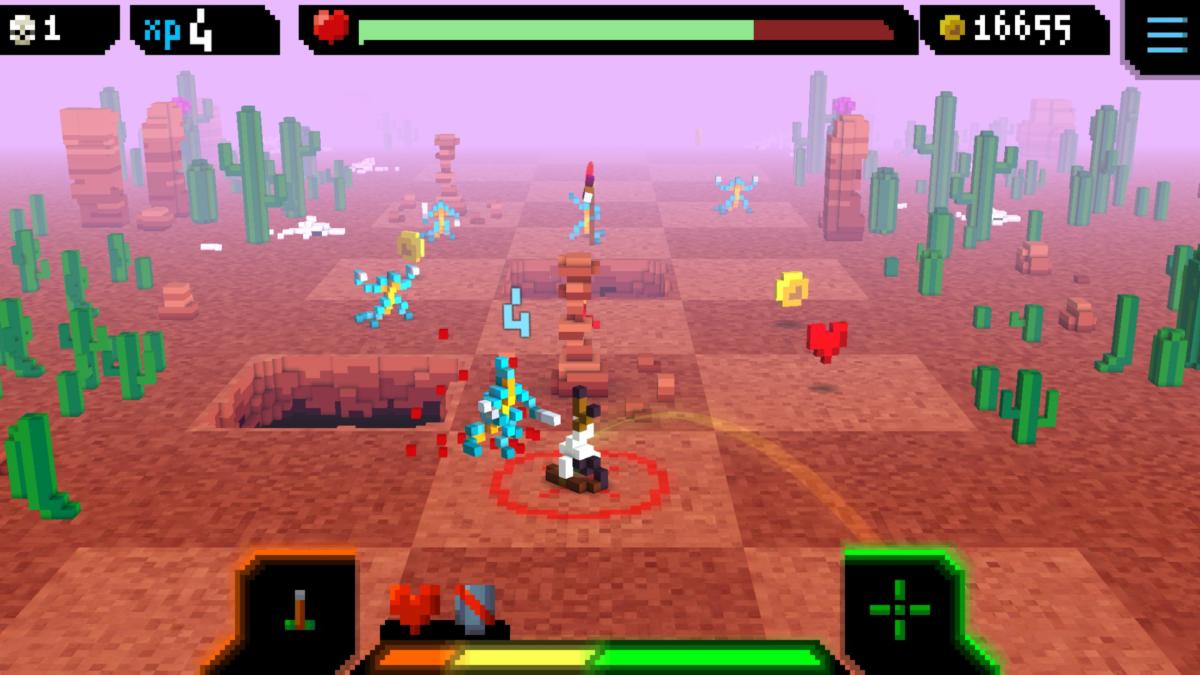 Luckily, you'll have a couple of bonus abilities to tap into along the way, depending on which kind of character you choose—such as an archer, ninja, or warlock. One move might flip you back a single spot, giving you the opportunity to reorient yourself around nearby obstacles, while a larger attack can clear a bit of space ahead for you to do your flippin' thing and try to set the farthest distance you can with your run.
The catch
Of course, upgrades can help you last longer and longer—but you'll have to earn them. Flipping Legend only has a few in-app purchase options, and none of them feel like they're obvious pay-to-win benefits. For the most part, they're small perks that can enhance your play sessions or give you more coins to spend on portals that let you skip ahead and start at farther-away lands.
But Flipping Legend doesn't have any kind of energy meter, nor does it let you continue a failed run—not under any circumstances. You can't pay for a revival when you fall, which is a nice change of pace. That seems like a really obvious monetization opportunity, but Noodlecake wisely dodged it here to keep the game's challenge fully intact.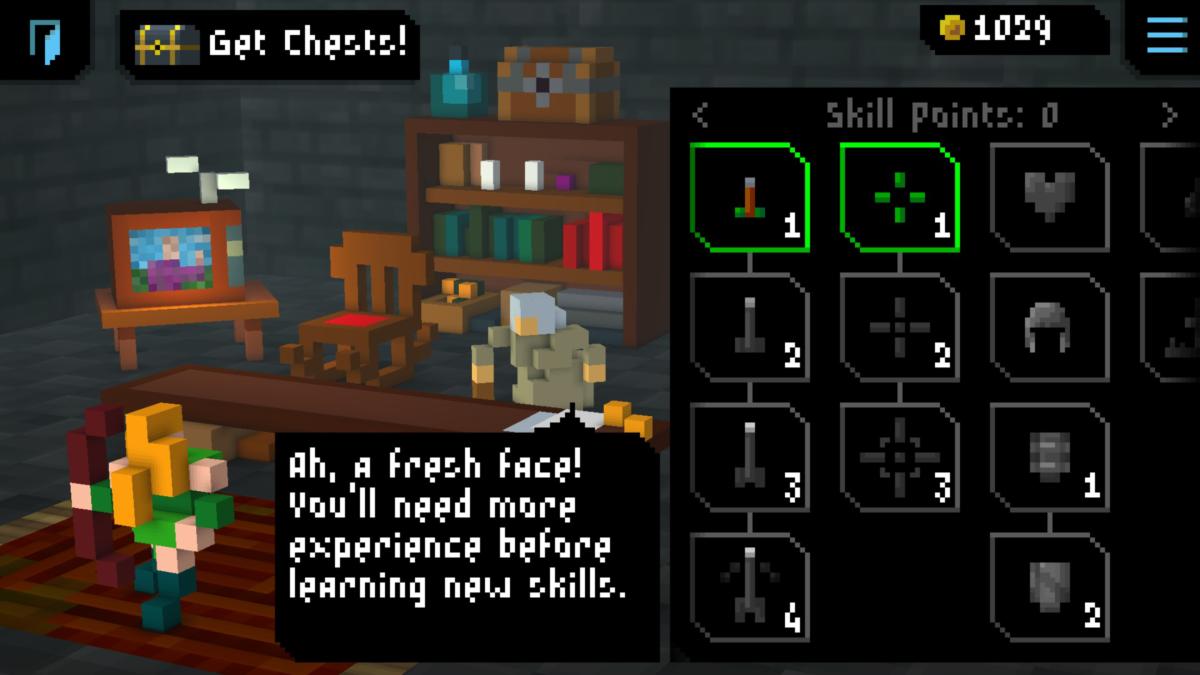 Unlocking new skills can help you survive for greater stretches, with the option to carry an additional death-avoiding shield, for example, or boost your abilities—but you'll have to earn skill points via play. Those can't be purchased with real or in-game money, although treasure chests may include time-limited experience boosts that help you level up faster. You may get there sooner, but you still have to play the game.
You'll find treasure chests while playing, plus you can unlock a free one from the menus every six minutes—but in both cases, you'll need to watch a video ad to score the loot. You can also purchase bundles of more valuable Legend Chests, ranging from 10 chests for $1 to 40 chests for $3, which grant you bundles of coins, those XP boosts, and new character skins. I snagged 40 chests for $3 and found that you're better off opening them gradually over time rather than all at once. The XP boosts can stack for higher benefits, but only to a point; opening a ton of chests at once is likely to waste some of your hard-earned cash in the process.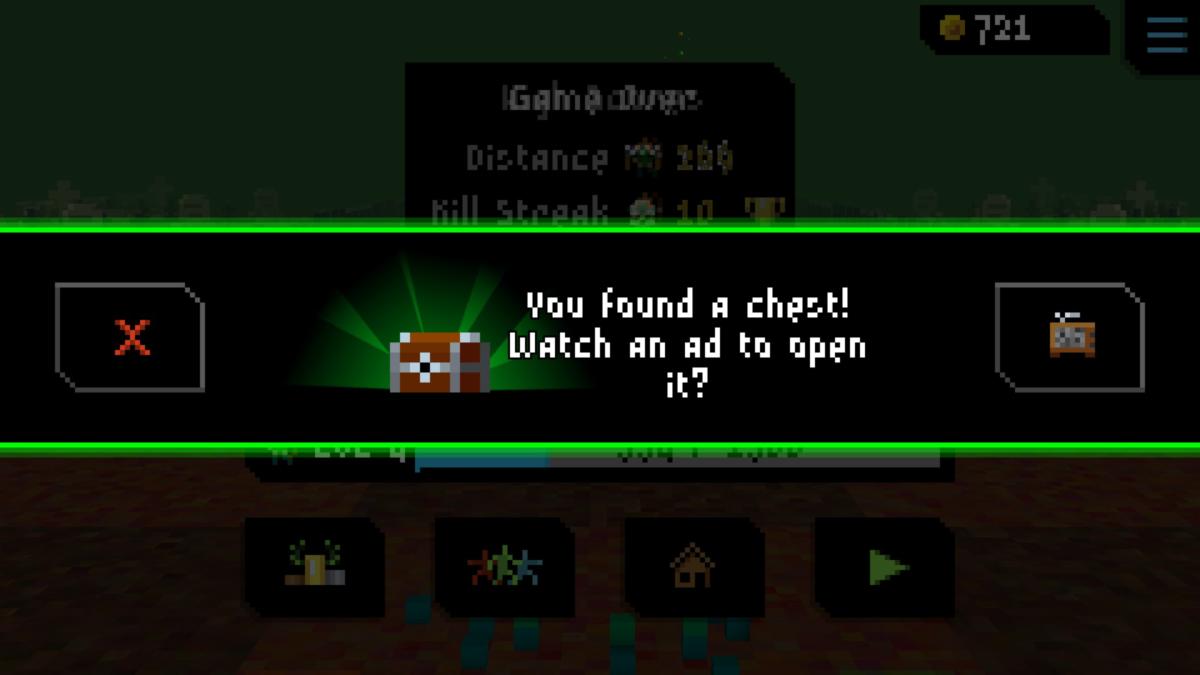 In any case, the most valuable in-app purchase here is the ability to pay $4 to remove all ads. Besides the chests, video ads pop up automatically here and there after play sessions, and it can seem a bit much at times. But that's the cost of playing a free game, so it's totally fair. If you find them obnoxious, pay the $4 to make Flipping Legend more of a premium experience.
The verdict
Flipping Legend puts a fun twist on endless action thanks to its unique interactions, frantic speed, and pretty reasonable free-to-play model. It could use a bit of enhancement, though: more variety in the progression through the lands, additional objectives to keep things interesting, or more exciting rewards.
As it is, there's an enjoyable core here that started feeling a little flat after a few solid days of play, but hopefully we'll see a lot more stuff added before long. At the very least, it's a fun free-to-play game that doesn't undermine non-paying players, and one that's worth spending a few bucks on to banish the frequent ads.