Make a bootable installer drive: The longer way
You don't need to use Install Disk Creator to create a bootable installer. You can do it in the Terminal. Never used the Terminal before? No problem—it's easy. Here are the instructions.
Connect the external drive to your Mac. (In these instructions, I use Untitled as the name of the external drive. If your drive is named something else, you need to change Untitled to the name of your drive.)
Launch Terminal (/Applications/Utilities/Terminal.app).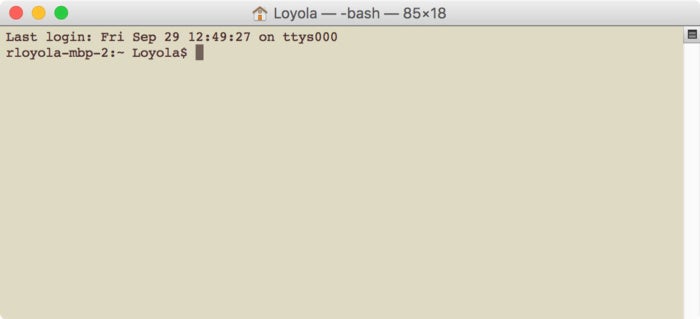 Select and copy the following:
sudo /Applications/Install macOS High Sierra.app/Contents/Resources/createinstallmedia —volume /Volumes/Untitled —applicationpath /Applications/Install macOS High Sierra.app
Go back to Terminal and paste the copied code at the prompt. Press Return.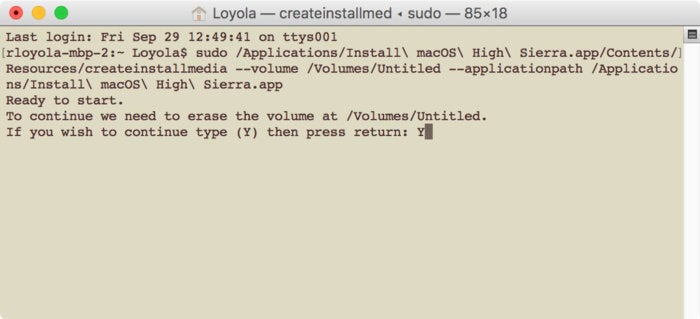 Terminal will warn you that your external drive needs to be erased. To proceed, type Y at the prompt and press Return.
You'll see that Terminal erases your drive and then copies the installer file to your drive. This will take a few minutes.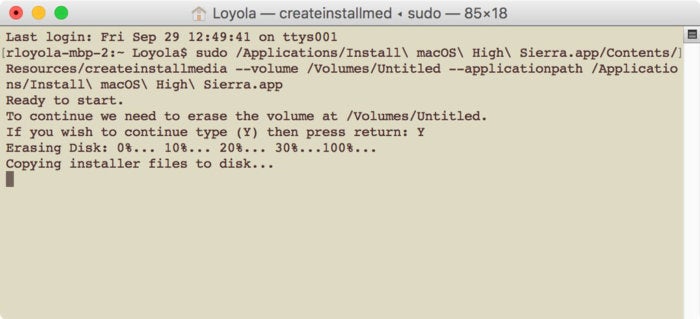 After copying, Terminal is done. You should see Terminal display a "Copy complete" and Done notice. You can quit Terminal and your drive is ready for use.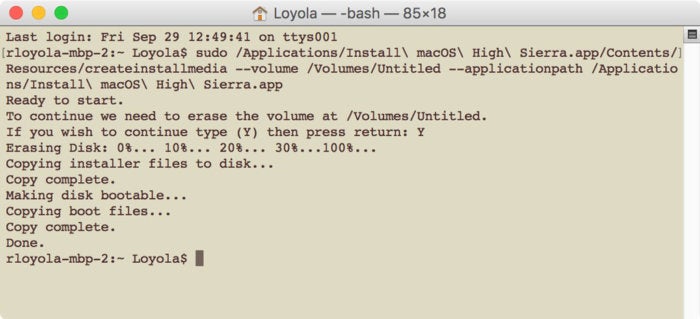 How to boot from the installer drive
Plug your external drive into your Mac.
Power up (or restart) your Mac. Press down on the Option key while the Mac boots.
After a few moments, your Mac should display the Startup Manager, which will show you the available boot drives. Click on the external drive and press Return. (You don't need to select a network to proceed.)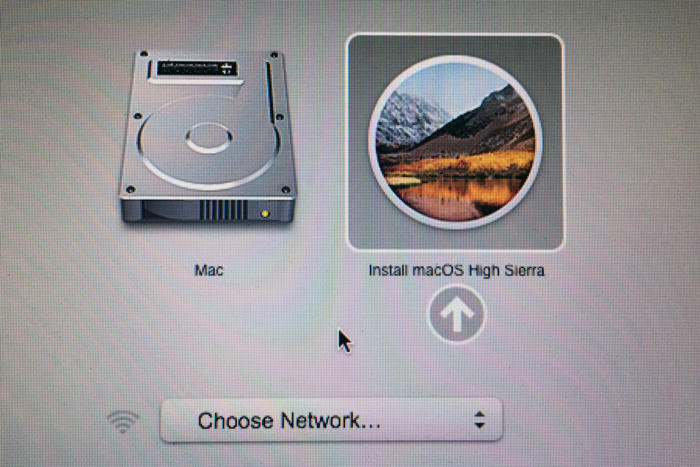 Your Mac will display a macOS Utilites window. If you want to install High Sierra and leave the data intact, select Install macOS. If you want to start over and wipe out the data, you need to go into Disk Utility to reformat the internal drive first, and then install macOS High Sierra.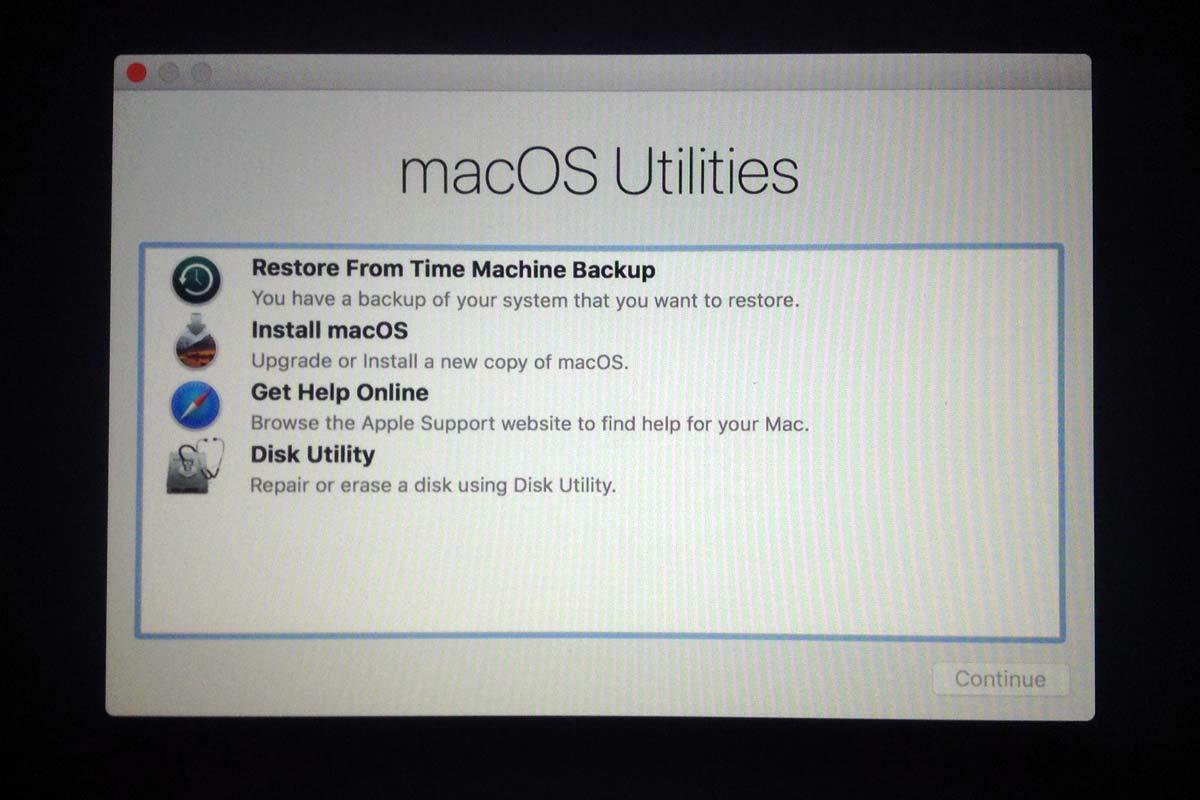 What to do when 'this copy of the install OS X application cannot be verified' or 'the installer payload failed signature check'
Note: When you purchase something after clicking links in our articles, we may earn a small commission. Read our affiliate link policy for more details.
Roman has covered technology since the early 1990s. His career started at MacUser, and he's worked for MacAddict, Mac|Life, and TechTV.