Games are games, and there are mobile experiences that can entertain and enrapture you just as strongly as a console video game—often at a fraction of the cost, as well. But Sony is doing something interesting with its new PlayLink initiative, bridging the gap between phone and TV experiences in new kinds of ways.
Essentially, the PlayLink games let you use an iPhone, iPad, or Android device as a controller for select PlayStation 4 experiences, which run off of the popular game console and display onto a TV as normal. Instead of wielding a traditional game controller, as you would for most PS4 games, you'll tap, swipe, and draw on your phone or tablet, and maybe snap some selfies too.
What's the point? Well, it's not simply about finding common ground between these gaming platforms. Allowing people to use their own devices makes it easier to bring more friends into multiplayer games, plus it eases the entry barrier—if you have a smartphone, then you already know how to interact with it. You don't have to learn how to properly wrap your hands around the PS4's DualShock 4 gamepad, with its myriad buttons, triggers, and sticks.
Even better, the very first PlayLink game— That's You!, a quirky social trivia experience—truly puts your iPhone or iPad to great use by building the game around your smart device, rather than shoehorning it into a typical console game experience. Here's a look at That's You!, along with a preview of which other PlayLink games are coming later this year.
That's fun!
Released on July 4 following the PlayLink program's announcement at E3 in June, That's You! is currently available free to download for PlayStation Plus subscribers, although it's not yet available for purchase by non-members. Everyone else will be able to snag it for $20 starting on October 24, with both digital and physical disc versions available. Meanwhile, the That's You! companion app is free on both the iOS App Store and Android's Play Store.
That's You! is a trivia game, but instead of showcasing your knowledge of uncommon or inessential facts, you'll need to know about your friends—their personalities and tendencies, specifically. It's a social experience in which players try to guess what a particular friend might do in a certain scenario, along with some other fun twists along the way. Between two and six players can pop in, each wielding a phone or tablet.
The game has a really endearing vintage look to it, with an interface populated by odd trinkets and themed questions set against backdrops of places that might strike a chord from your childhood—like a tent in the wilderness, or a carnival. Sony says it's inspired by "great road trip indie movies of the past," and there's definitely a charming sense of nostalgia to the aesthetic.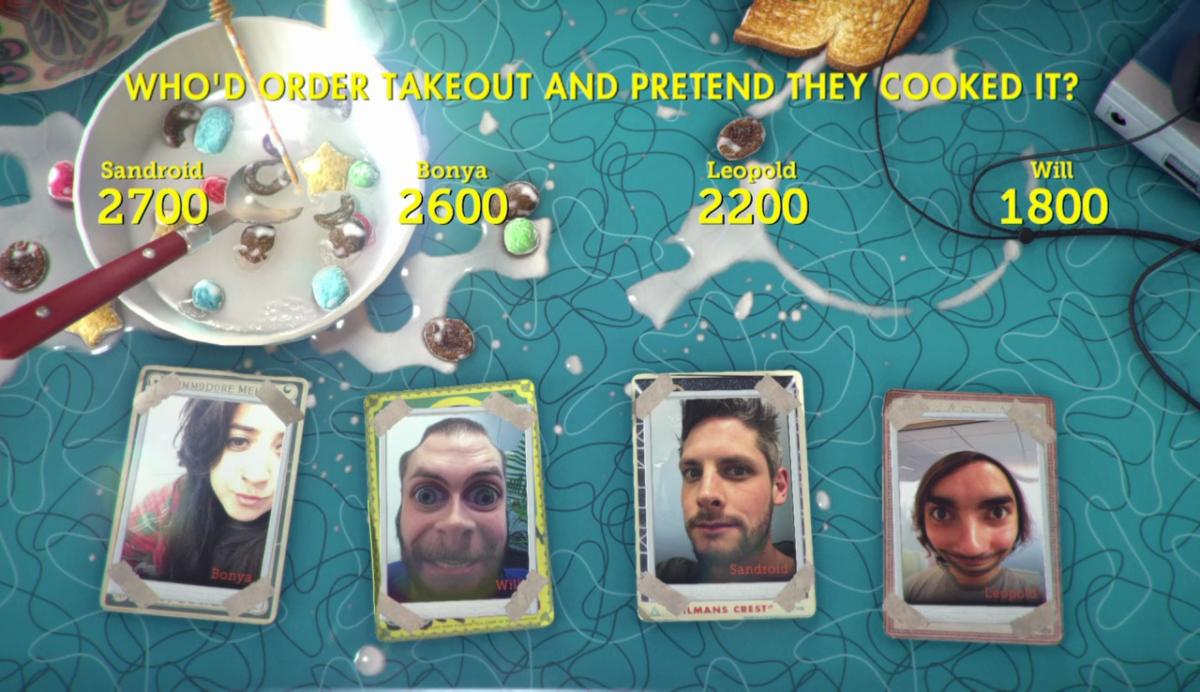 Each question challenges the other(s) to guess which answer best matches the person in that theoretical scenario, or to pick a person to match some silly query. For example, if that person kept playing a carnival game and was convinced that it was rigged, would he/she make a scene and angrily demand a refund, or just walk away muttering? And then, would they try to stop a kid who's about to spend his last dollar to play it? Finally, when that theoretical kid ultimately wins, would the person go back and spend the rest of their money trying to match the kid's feat, or storm off and punch the boy's enormous teddy bear prize while leaving?
Tough questions—but fun ones, too. The queries themselves are entertaining, as are the reactions and bantering that result, and the other players earn points for correctly guessing what that player says he/she would do. And then there are diversions: opportunities for each player to draw a little doodle on their phone, for example. What kind of prize were you playing for in that fictional carnival game? Everybody can draw their own interpretation. There are also chances to take silly selfies to match the face from a photo in the game.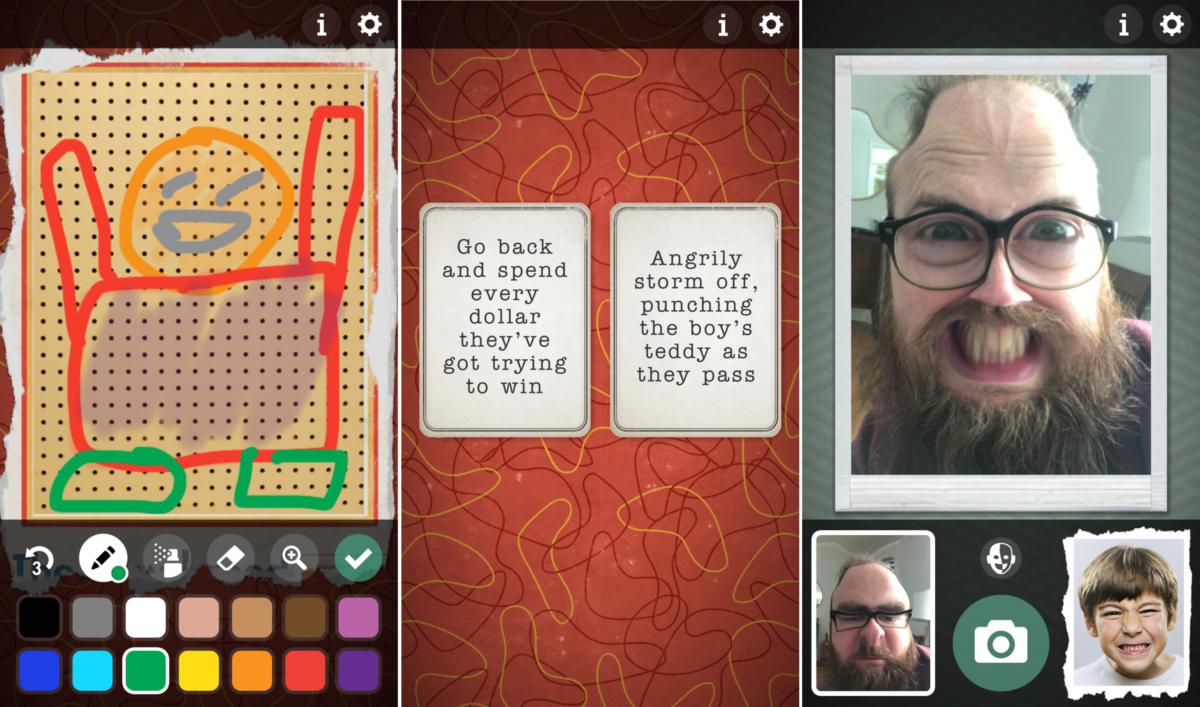 Also, the companion app isn't totally useless without the PS4 game running on your TV. You can also use it to play a local turn-based game on the go, or draft custom questions or drawings to use the next time you play. That can add an even more personalized touch to the experience.
That's You! is loose, silly, and a lot of fun, and it really puts your iPhone or iPad to entertaining use. It fits well alongside something like You Don't Know Jack or Jackbox's other party efforts, and while it might seem like a low-key start for the PlayLink program, it's actually a very convincing example that this mobile-meets-console approach really works.
More to play
And there's more ahead. Hidden Agenda looks like the most fascinating game of the bunch, as this gritty crime drama lets up to six players use their devices to make potential life-or-death decisions in the game. It all revolves around a serial killer whose calling card is placing deadly traps on his victims, thus killing first responders in the process.
As the trailer above shows, it's like a group take on the choose-your-own-adventure tale, with each player's choices helping to direct the course of the action. Individual players will occasionally get their own directives, as well, which may run contrary to the goals of the others. It seems like a game that you can potentially play over and over again with very different results, based on how everyone chooses. It's due out later this year.
The other PlayLink games on the horizon are much lighter in tone—more akin to That's You! in their friendly, social approach. Knowledge is Power is another trivia-centric experience, albeit likely more focused on knowing odd facts and answering as quickly as possible. Meanwhile, Frantics is a four-player collection of mini-games that seems to find a balance between competitive and cooperative action. We've seen a lot of mini-game bundles on console systems over the years, but maybe the use of touchscreens will liven things up.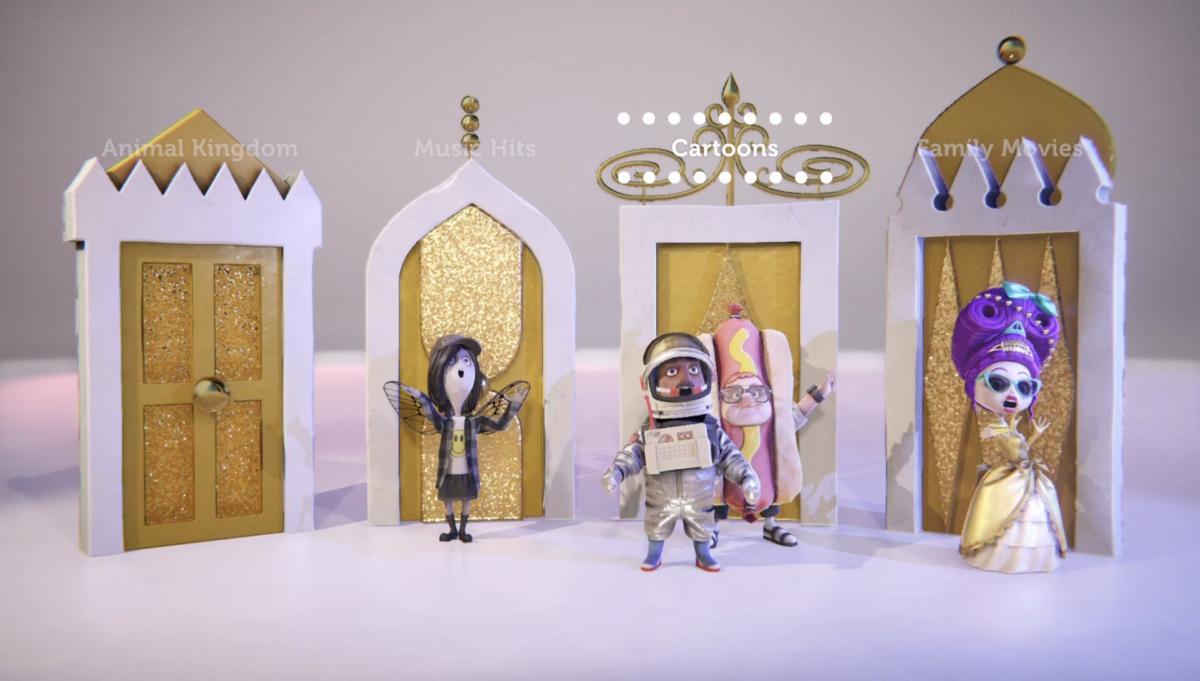 Sony will also revive its old karaoke franchise for SingStar Celebration, which lets you use your iPhone or iPad's microphone to sing along with licensed tracks. It's unclear how this edition will vary from the existing SingStar game on PlayStation 4, which also lets you use your phone as the mic, but it's been three years since that one released—maybe there will be some other big PlayLink hook to it.
Even more titles are reportedly in the works from Sony's third-party development partners, although nothing else has been revealed just yet. But as mentioned, That's You! is already a great start for the initiative, and Hidden Agenda seems like it could be really interesting. Your iPhone will never fully replace the PS4 gamepad, which is still used to control the vast majority of games on the console. Still, PlayLink offers up an inventive new way to play, and it'll be exciting to see what else Sony and other studios dream up here in the future.