Apple calls Safari 11, the web browser that ships with macOS High Sierra, "the world's fastest desktop browser." And based on the benchmarks we've run, it's true.
We ran a series of browser benchmarks comparing Safari 11 (in the High Sierra public beta) to Google Chrome, Mozilla Firefox, and Opera. In every test except one, Safari 11 reached the finish line first. (We'll run these tests again when High Sierra is finalized in the fall, but for now, the results are very impressive.)
Here's a look at all the tests we ran, presented in alphabetical order. We also provide links to each test so you can run it yourself. Note that some of these benchmarks haven't been updated in a while or are no longer supported by the developer.
Ares-6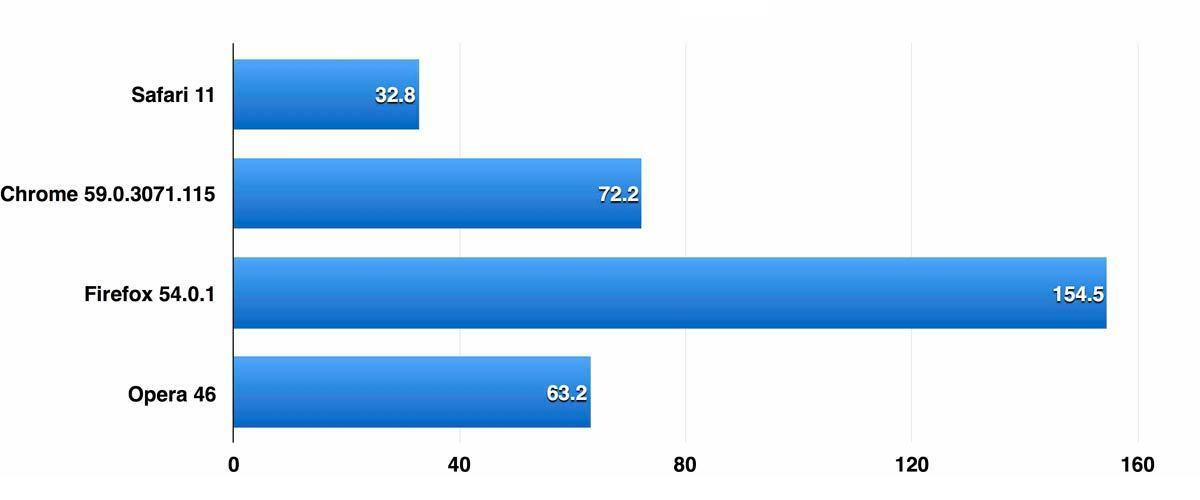 The Ares-6 benchmarks uses a JavaScript-based series of tests. Safari 11 is the clear winner; it's almost twice as fast as its nearest competitor, Opera.
JetStream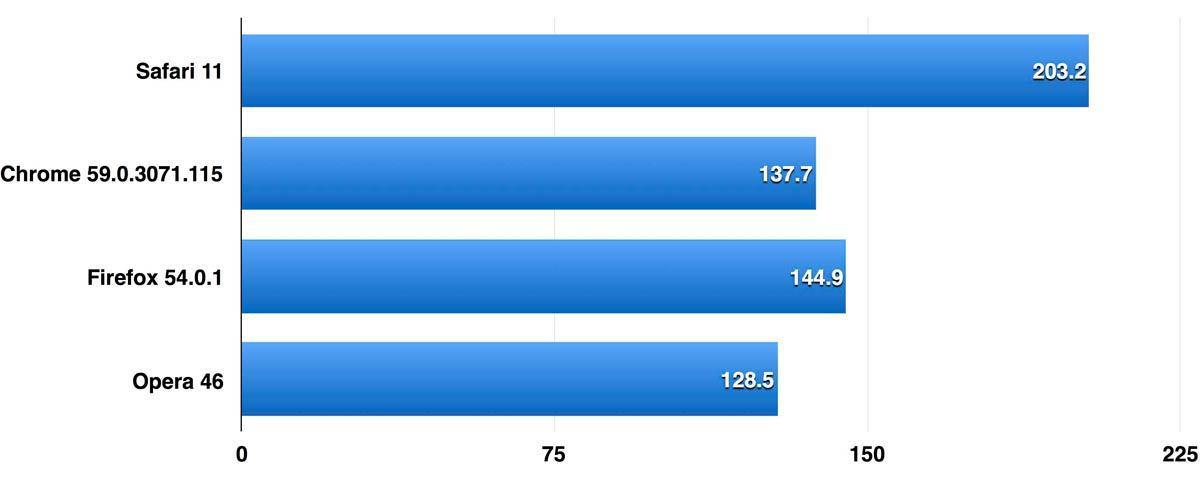 JetStream is a JavaScript-based benchmark developed by the WebKit Open Source Project. Since Safari is a WebKit-based browser, it's probably not surprising how well Safari does in this benchmark.
Kraken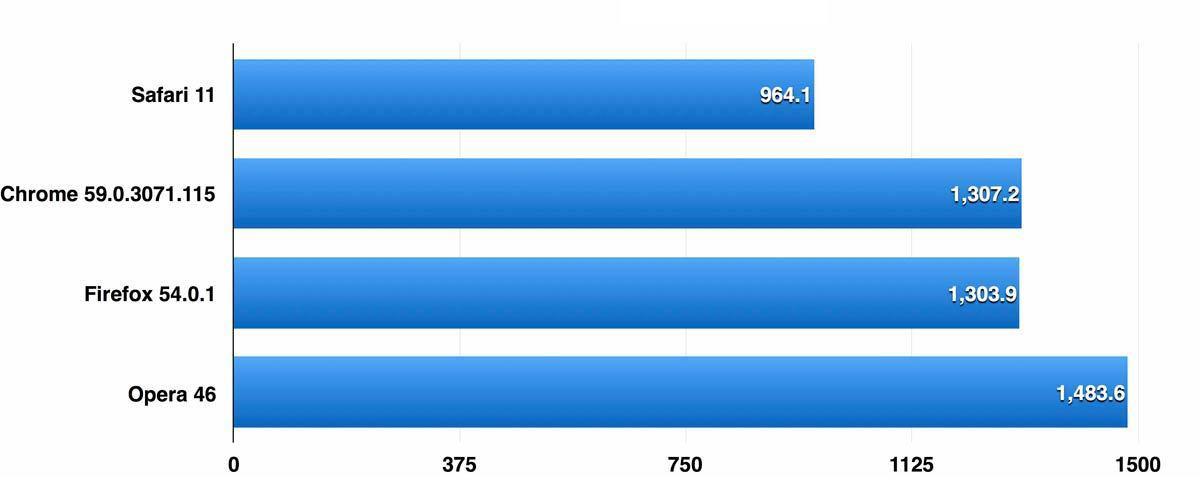 Mozilla released the Kraken to test JavaScript performance. Safari is much fastest than Firefox in this test.
MotionMark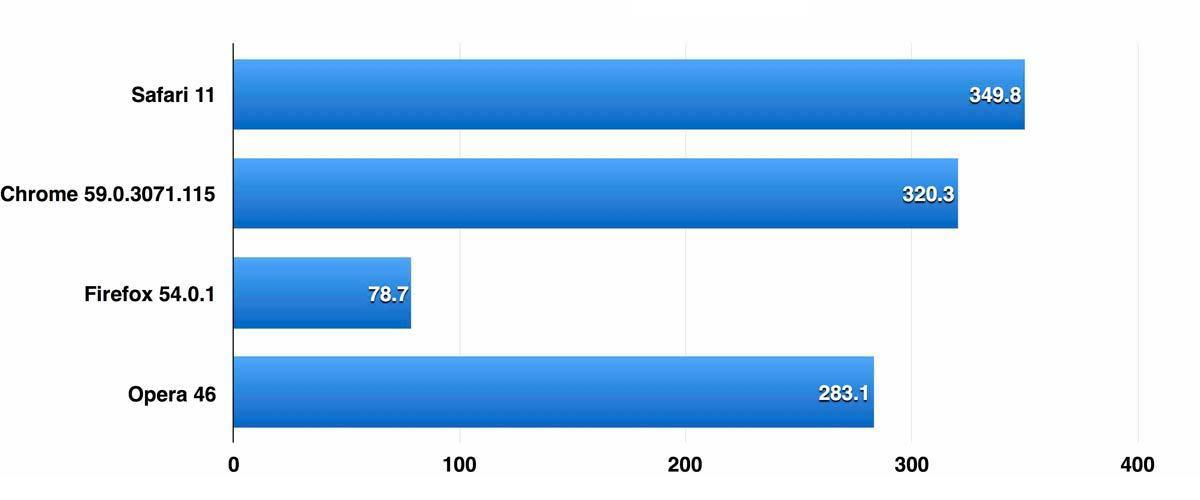 MotionMark is a graphics-based test, gauging animation performance. This is another benchmark by the WebKit Open Source Project. Chrome does well to keep up with Safari 11.
Octane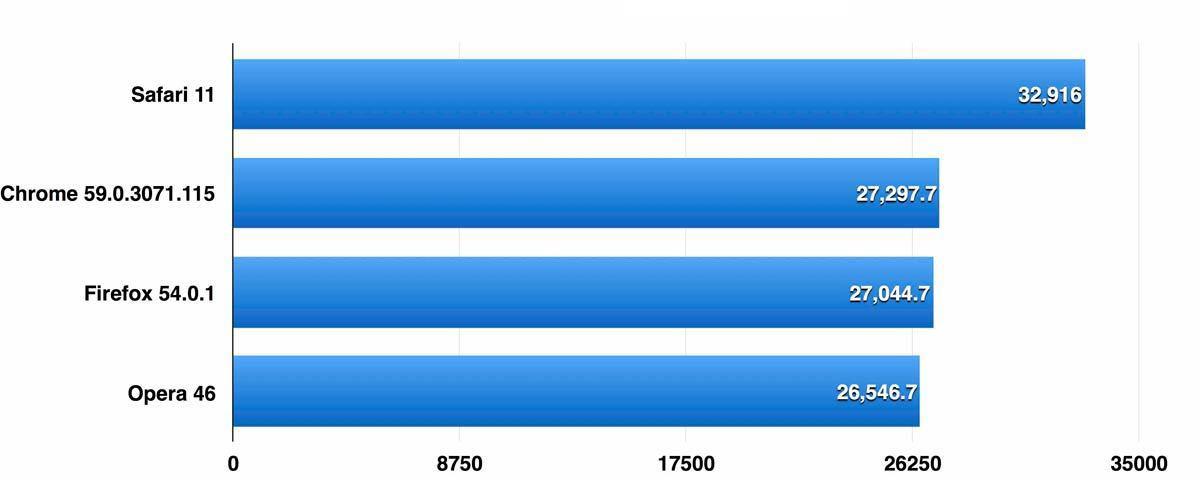 Octane is a JavaScript benchmark. Google developed this test, but the company announced earlier this year that Octane is no longer being maintained and updated by its developers. The benchmark is still available, though.
Peacekeeper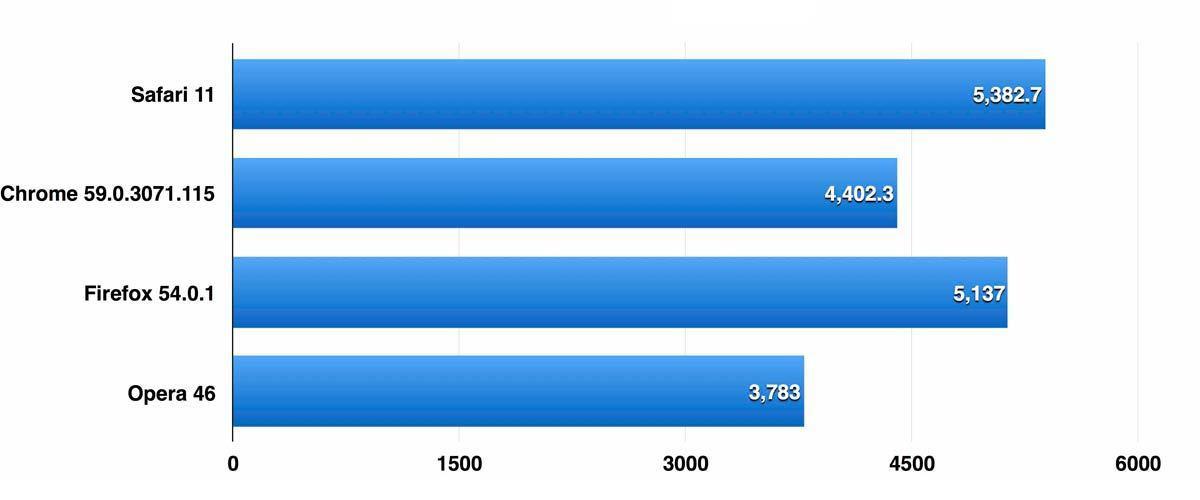 Peacekeeper is no longer supported by its developers, FutureMark. It's still available on the web for testing. Learn more about Peacekeeper and its tests.
Speedometer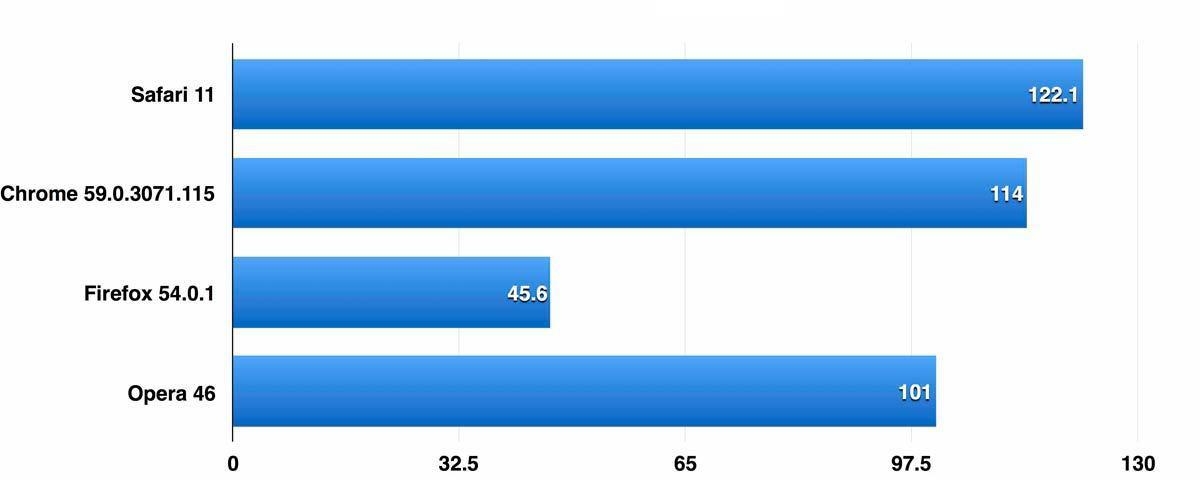 Speedometer is used to gauge the performance of "user interactions in web applications." If you like to use web apps, you should take note of these results. Safari 11 has a slight edge over Chrome.
WebXPRT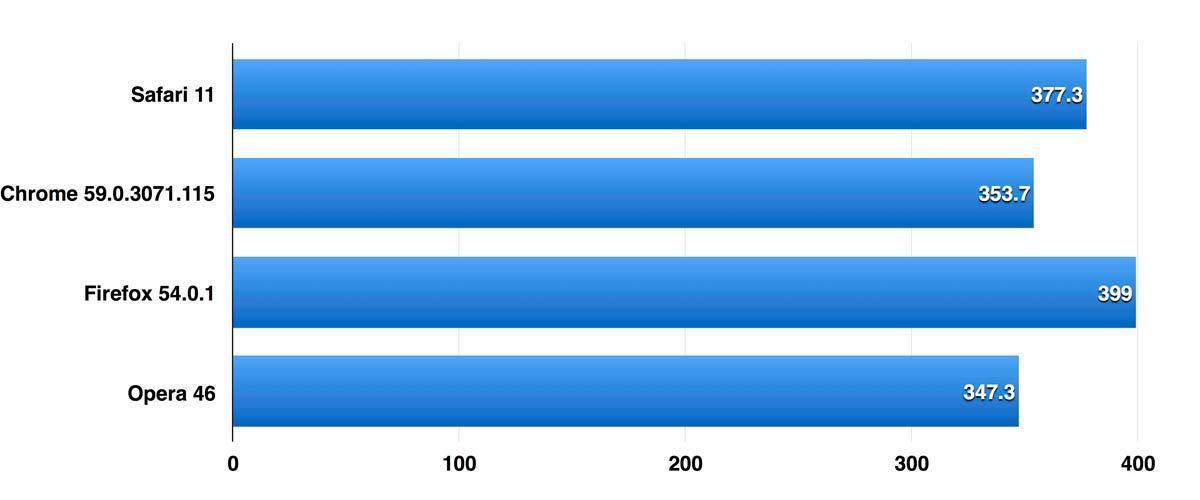 WebXPRT is used to test HTML5 performance. This is the only test where Safari came in second; Firefox was the fastest. Learn more about WebXPRT. Note that this benchmark hasn't been updated in two years.