It might seem like summer has just begun, but Apple is already thinking of the fall. And nothing says September like a back-to-school promotion.
This year, lucky students starting the school year off with a new Mac or iPad can score a pair of shiny new Bluetooth headphones in any color they'd like. The promotion is essentially the same as last year's with one notable exception: The iPhone 7 and 7 Plus are excluded. It breaks down like this:
iMac, Mac Pro, MacBook, MacBook Pro, and MacBook Air buyers can choose between a free pair of Solo3 wireless headphones ($300), Powerbeats3 Bluetooth earphones ($200), or BeatsX wireless buds ($150).
iPad Pro purchasers will receive $150 in savings for the same three models. That means Beats X buds will be free, but you'll need to pony up an extra $50 to get a pair of Powerbeats3 earphones or $150 for a pair of Solo3 cans.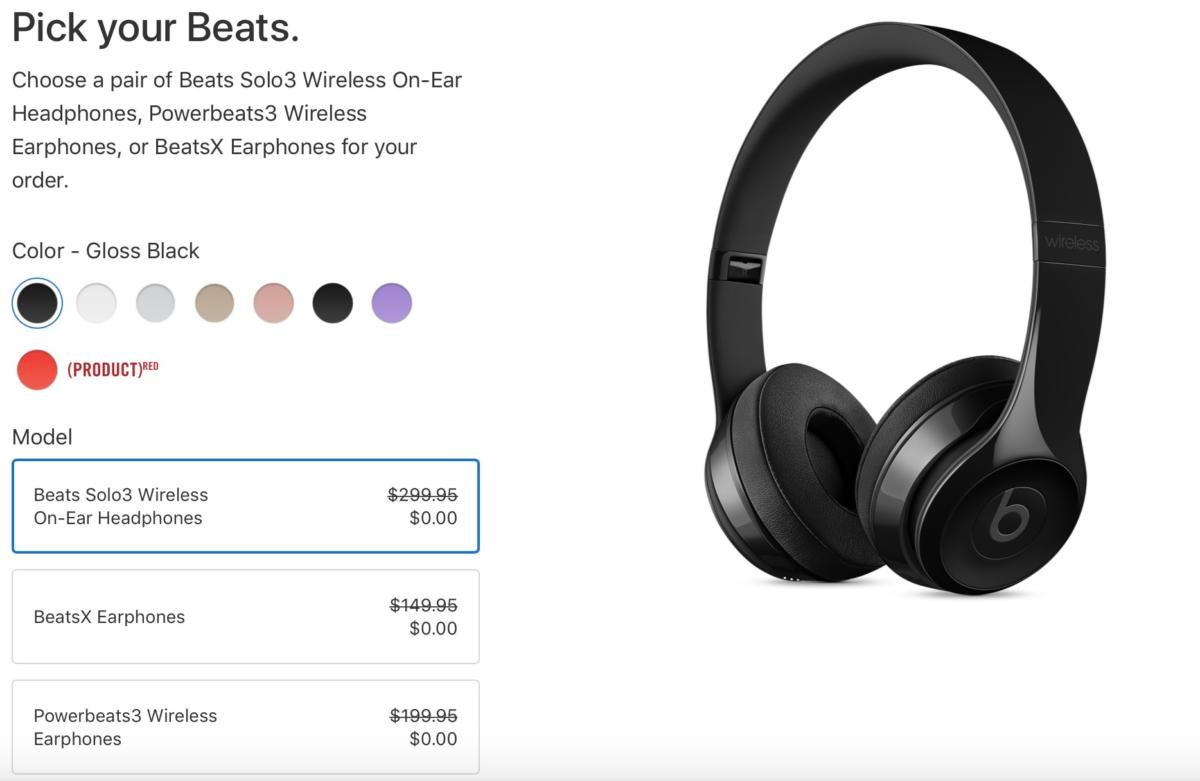 Savings come off at the point of sale and don't require a mail-in rebate like previous years. As always, the deal applies to K-12 teachers and administers, higher education faculty and staff, college students, and parents purchasing on behalf on their university-bounds kids. This is the third year Apple has offered Beats headphones instead of gift cards for its back-to-school deal.
This promotion will run through Sept. 25, but students can always save on Macs, iPads, and Apple Music subscriptions with educational pricing.