When you go to purchase an SD memory card for your camera, you're faced with a confusing collection of acronyms and jargon. Here's a breakdown of what the symbols and terminology mean so you can order the right one for your camera and situation.
Read our roundup of USB-C memory card readers
Capacity
A card's capacity is measured in gigabytes, such as 16GB or 64GB. You may be tempted to get the highest capacity you can afford, but hold on—many photographers recommend using your money to buy multiple lower-capacity (and therefore lower-cost) cards instead of one or two high-capacity cards. Shooting across four 32GB cards is better than storing everything on a single 128GB card in the event that a card gets damaged, lost, or stolen.
SD/SDHC/SDXC
The card's capacity depends on which filesystem is used to store data, and that's where these flashy logos come in.
Plain SD cards store up to 2GB using FAT12 and FAT16 systems.
More common are SDHC (high capacity) cards, which store between 2GB and 32GB using the FAT32 filesystem.
For greater storage, SDXC (extended capacity) cards hold capacities from 32GB up to 2TB using exFAT.
Make sure your camera supports a capacity level (such as SDXC) before ordering high-capacity storage cards.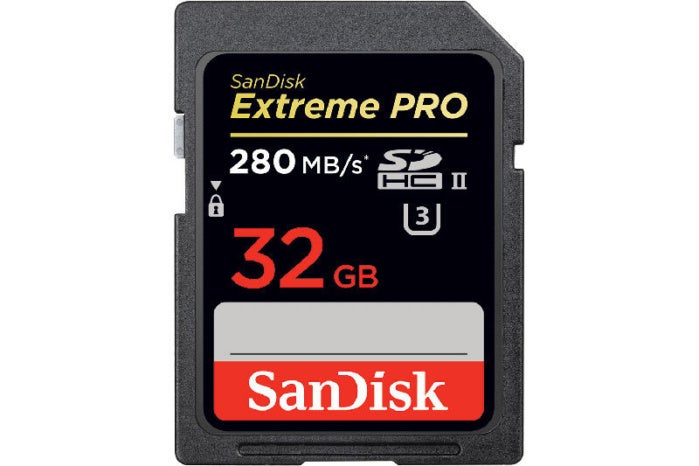 Listed transfer speed
Beyond storage, you want a card that reads and writes data quickly, especially if you're capturing video or very large images in burst-shooting modes. Some cards list an actual speed, such as "95 MBps" (95 megabytes per second), while others use a marketing-inspired multiple, such as "2000x." Look for the actual speed, which is the maximum theoretical throughput for reading data from the card—not necessarily the rate at which data is written to the card.
UHS Bus Speed
The UHS (ultra-high speed) Bus Speed is indicated by the Roman numeral I, II, or III on a card's face and refers to how data is transferred between the card's pins and the host device's connector.
UHS I uses just a single row of pins on the back of the card to transfer data up to a theoretical maximum of 104 MBps.
UHS II includes a second row of pins to deliver performance up to 312 MBps in Half Duplex mode. Alternatively, UHS II can operate in Full Duplex mode, which shuttles data in both directions (simultaneously writing and reading to the card) at 156 MBps each.
UHS III also uses two rows of pins, delivering theoretical read throughput of up to either 312 MBps or 624 MBps, both in Full Duplex mode. As with the capacity type, make sure your camera supports UHS II or UHS III before purchasing one of these cards.
Speed class
This symbol, a number inside a partial circle that resembles a C, indicates the minimum speed that data is written to the card. The number marks megabytes per second: 10 for 10 MBps, 6 for 6 MBps, 4 for 4 MBps, and 2 for 2 MBps.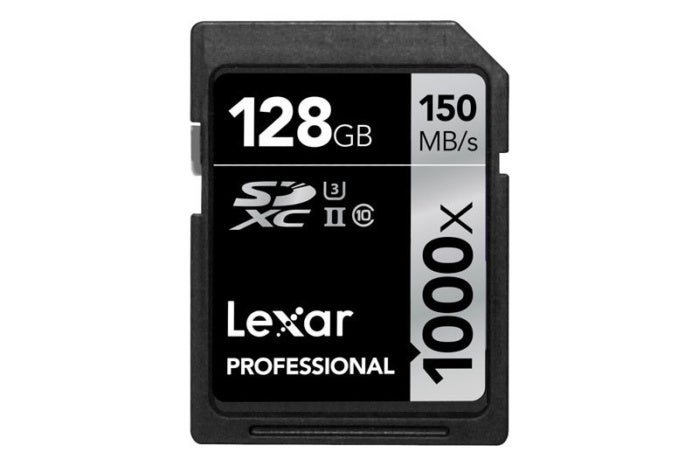 UHS Speed Class
Faster SDXC cards get the UHS (ultra-high speed) rating, which is a 1 (10 MBps) or a 3 (30 MBps) inside a U-shaped logo. Although related, the UHS Speed Class is not the same as the UHS Bus Speed, above.
Video Speed Class
For video-specific recording, look for a V icon and associated number that indicates the transfer rate. Standard definition video will record without dropping frames to V6 (6 MBps) and V10 (10 MBps) cards. A V30 (30 MBps) card can handle HD video. For 4K video, look for a V60 (60 MBps) card, while 8K video capture performs best on a V90 (90 MBps) card. Video Speed Class ratings appear only on SDXC cards.