It must be frustrating to find that a key on your keyboard sometimes doesn't work. As reader W.D. Snyder explains:
In macOS 10.12.5, the lower case y is not working in some situations, such as replying to email in Gmail, and when filling out some forms or comments on certain sites.
My first reaction was that W.D. needed a new keboard (sorry), but that's probably the last resort. I'd go down this list.
Is it only in a browser this problem occurs? Try a different browser with the same sites. It's possible some setting is grabbing or suppressing y, although I'd be hard pressed to guess what. A text-expansion program or system shortcut would seemingly consistently intercept that letter in all circumstances in a single app or across the system.
If you do find it's only a problem in one browser, then check extensions or plug-ins, depending on the offending browser app, and see if you recognize everything installed. It's plausible that adware you installed along with some third-party app without realizing it is intercepting keystrokes. Disable or remove them and check if the y now works.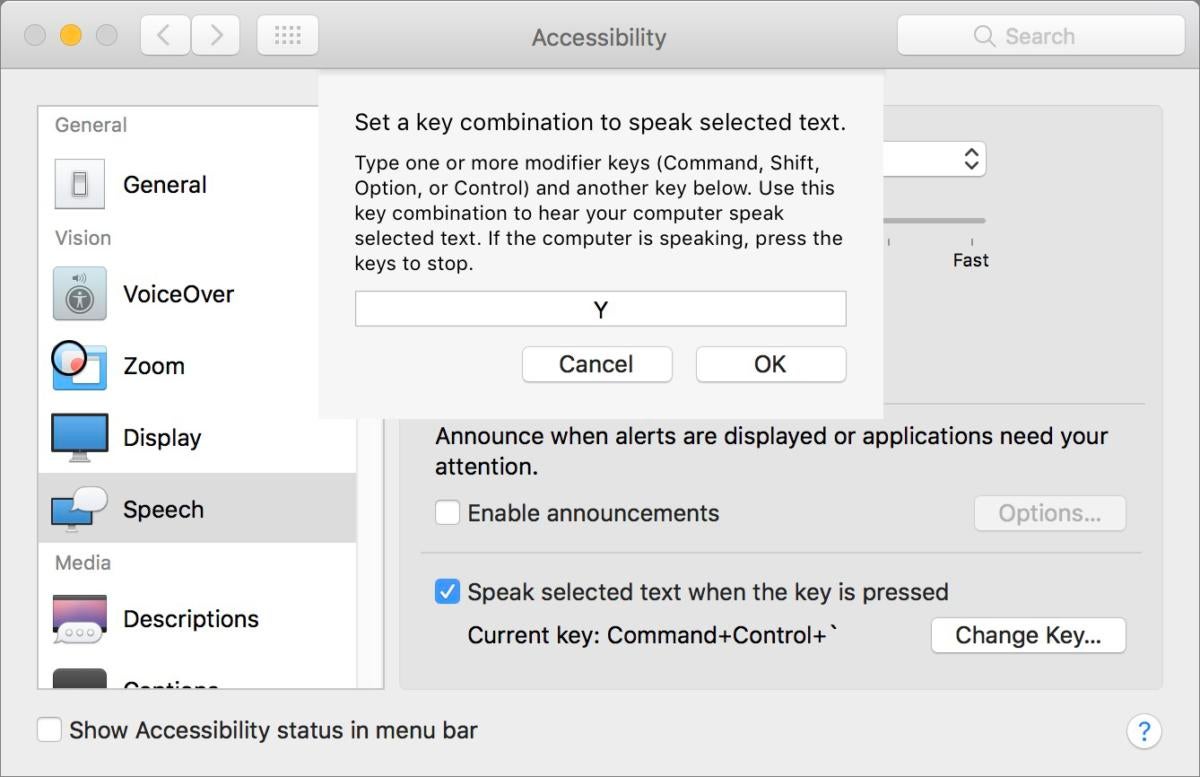 If that doesn't work or you actually have the problem everywhere, make sure that the speech settings in the Accessibility system preference pane haven't been modified to use y as the trigger to speak selected text. Some people in years past found that was a problem, but it's a little hard to change that setting without realizing it.
Failing a browser or Speech as the culprit, I'd get another keyboard to test and see if the same thing occurs. If so, it's a keyboard failure and you need another.
After that, I suspect a ghost in the machine. It might at that point be worth reinstalling macOS (not erasing, but installing over your current system) to see if something became corrupted that's causing the problem.
Ask Mac 911
We've compiled a list of the questions we get asked most frequently along with answers and links to columns: read our super FAQ to see if your question is covered. If not, we're always looking for new problems to solve! Email yours to mac911@macworld.com including screen captures as appropriate. Mac 911 can't reply to—nor publish an answer to—every question, and we don't provide direct troubleshooting advice.