Hey, Apple, where's the podcast creation app?
That's what I found myself wondering recently after the company's GarageBand audio-editing software got a significant revamp. There's a new coat of paint that brings it into line with the company's pro-level Logic suite, as well as a few new tricks— not all of which are positive—but what I found more surprising is what's still missing.
Apple clearly still intends GarageBand to be primarily aimed at musicians; that's understandable, given the company's deep roots in the music business. But I wish it would spend a little more time considering those of us who edit non-music audio, because there are some changes that would definitely improve our lives.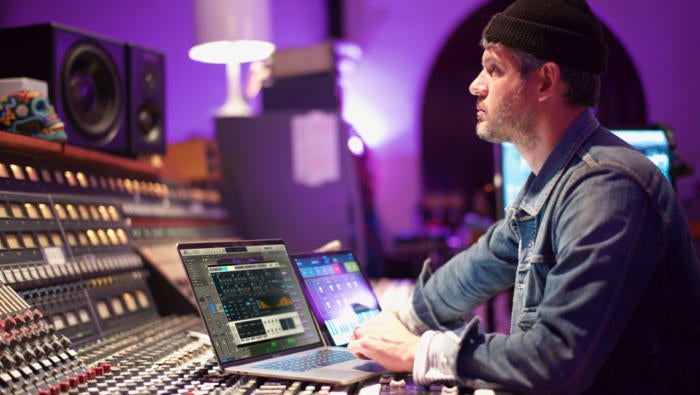 Faster, more intense
In upgrading to a new iMac a few weeks ago, I was blown away by how much faster several of my everyday podcast editing and producing tasks were—most noticeably, when it came to things that the computer generally has to chug away at on its own, without my own intervention. But with a much faster machine at my disposal, those tasks got so much faster that it put in stark relief the time-consuming nature of all the things that do require my direct and constant attention.
In thinking about what kind of features were still missing from GarageBand, I dug up a post by my colleague Jason Snell, which does a great job of running down a number of powerful features, even one or two of which would make a huge difference for the podcast editors and producers among us. That's made all the more striking when you take into account that Jason wrote that article back in 2013.
Not only have none of those features come to GarageBand over the last four years, but in that time Apple has even removed many of the meager podcast-specific features that it had once included in the app. While those features were not, admittedly, the most useful for modern podcast production, they were pretty much the only tip-of-the-hat that Apple had given to podcast creation. These days, GarageBand is one short step away from having a "Podcasters Need Not Apply" sign as its icon.
The podcast revolution
What's perhaps most surprising is that the decline of GarageBand's podcast features has occurred just as podcasts have become more popular than ever. And it's not that Apple isn't present in the podcast arena; it still runs the largest and more or less definitive podcast directory, as well as making some of the most popular software to listen to podcasts. (It doesn't hurt that it includes it with the tens of millions of devices it ships every year.)
But on the creation front, Apple seems to be much more inclined to focus in on other media, like photos and videos. In the latter case, not only does the company have iMovie (on both iOS and macOS) and Final Cut Pro, but it's also introduced (and recently updated) Clips, its attempt to take a shot at shareable videos for social networks.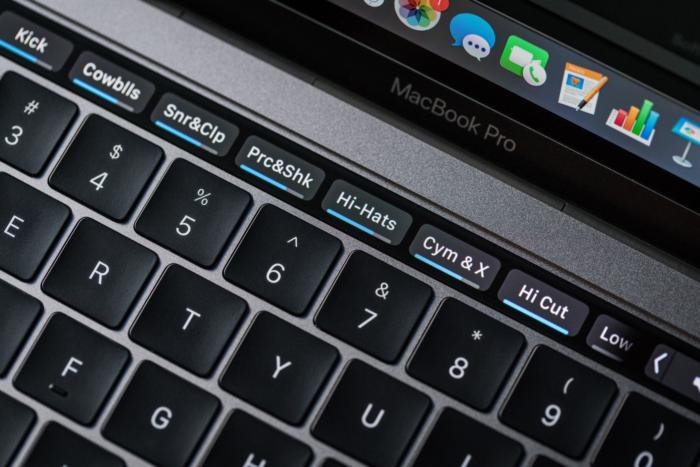 While I'm sure there are still plenty of consumers who use GarageBand for music production, I'd be willing to guess that there's a sizable group who use GarageBand for editing podcasts and other non-music audio—and perhaps even more that might be interested in giving it a try, especially given how popular podcasts are right now. But even GarageBand's welcome screen makes it a puzzle to figure out where to start if your project doesn't involve music.
Even the best tool could be better
All of that said, I still use GarageBand to edit the many podcasts I produce. Why? Because if you do that editing on a Mac, it's still pretty much the best game in town—and certainly the best value.
Of course, that's a double-edged sword, because it could be even better, but there's no incentive for Apple to do so. By offering a free and good-enough audio-editing program, Apple has killed off pretty much any other editing software that's not professional-level software backed by a big company. Indie developers aren't going to spend the time and effort to create a mid-range editing program, because most people will still just use GarageBand, since it comes with their Mac. (On iOS, there are some popular competing apps, including the powerful Ferrite, but there are built-in limitations of the OS that prevent those devices from being the all-in-one podcast production tools they could be.)
Maybe Apple sees GarageBand's lack of features as a good way to drive those middle-ground prosumers towards its paid professional-level software, but for people like me who still find Logic a bit intimidating, maybe there's room for a solution in the middle. If Apple doesn't want to bring a few of those pro-level features to its consumer-level product, then maybe it could offer in-app purchase option in GarageBand to unlock a few more powerful tools. It wouldn't take much for Apple to offer a stem-to-stern podcast solution, covering everything from recording to editing to publishing—the tech is all there. The only thing that's missing is the will to do it.