Apple is fond of talking about its four platforms: iOS, macOS, watchOS, and tvOS. But not all four get equal attention. At the company's Worldwide Developers Conference in June, Tim Cook and friends said relatively little about the next version of tvOS—in fact, pretty much the only relevant announcement was that Amazon would be bringing its Prime Video app to the platform at some undisclosed time in the future.
Those interested in the Apple TV have thus resorted to pulling meager information from the company's tvOS 11 beta. And even what changes have been uncovered there have been pretty meager: home screen syncing, Night-Shift-esque automatic light/dark mode switching, and improvements to notifications. Meanwhile, even some of the major improvements promised by Apple during last year's September event have yet to come to fruition: single sign-on, for example, continues to lack support from the major cable companies.
As the fourth-generation Apple TV approaches the two-year mark, perhaps it's time for Apple to take another look at its set-top box.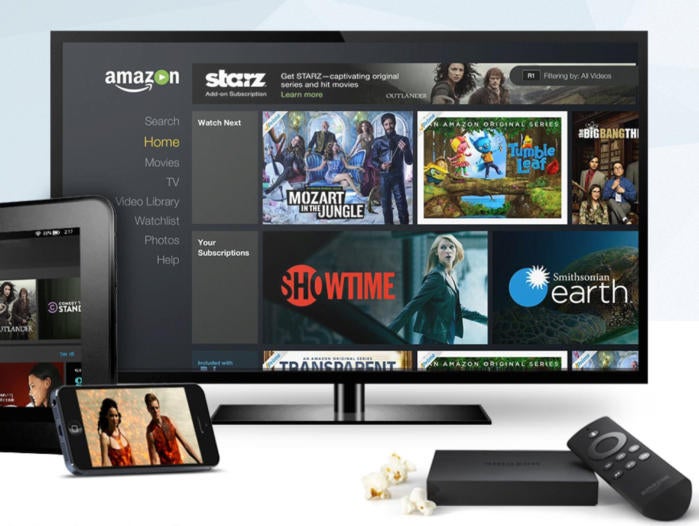 Not all apps are created equal
The big marketing push for the fourth-generation Apple TV was the proclamation that the future of TV was apps. Apple was both right and wrong in that estimation: yes, accessing content via apps is something that we've all gotten used to over the last several years. And picking a channel via an icon on a screen is at least marginally more intuitive than having to remember a number and plug that into your remote.
But where Apple missed the mark was on the potential of apps outside of consuming video content. There really hasn't been a single non-video app on the Apple TV to hit it big. It turns out—surprise!—that what people want to do on their TV, primarily, is watch TV.
The one exception might be games, but even there, I don't think there are many titles that have found blockbuster success on the Apple TV, especially with heavy competition from people playing games on their iOS devices or on dedicated game consoles.
The foundation of the idea was solid: after all, Apple has found great success in opening up its other platforms to apps. And it's not that it did any harm in letting developers create apps for tvOS; maybe at some point in the future there will be a killer app. But for the moment, tvOS remains a niche platform.
Storage wars
But that assumption that apps would be a big thing on Apple TV also led Apple to make some other miscalculations. For example, the company continues to offer the Apple TV in two models: a 32GB model for $149 and a 64GB model for $199. The company seemed to think that it could offer the same differentiation between models as it did with the iPhone or the iPad. The company's explainer says that you should choose the 64GB configuration if "you plan to download and use lots of apps and games," but given how flat the app and game market fell, it's become pretty clear that 32GB is more than enough for most people. (As it turns out, there's actually no easy way to check your total storage on an Apple TV, but I went through and added up all my third-party apps and got…under 400MB. Or about half a gigabyte.)
The increase in flash storage on the device also helped raise the price well beyond the price of competing devices. The most current version of Amazon's Fire TV goes for $90; Roku's most expensive set-top box, which offers 4K and HDR, costs $110. Certainly, there are advantages to buying into Apple's ecosystem, but as the owner of a still perfectly functional first-generation Fire TV, I'd have trouble articulating $60 worth of benefits.
That price difference was compounded by the other major "feature" of the fourth-generation Apple TV: the Siri Remote. As always with Apple, it's hard to isolate just how much any particular components cost, but replacing a Siri Remote carries a hefty $79 price tag—and given that it's easy to lose the slim remote in your couch cushions or break its glass touchscreen, that's quite a possibility. And while the Siri Remote does have some good qualities—I like the multi-touch pad when it comes to scrubbing through videos—it's just as often a frustration. I've ended up using my Harmony universal remote and rarely miss Apple's own offering.
Single serving
So, where to go from here? I'm skeptical we'll see any major changes to the Apple TV line this fall, but what I'm hoping for is this: a return to a lower cost Apple TV, somewhere in the $70-$99 range, with a modicum of storage, and perhaps a traditional remote with buttons. Instead of building Siri functionality into the remote, the Apple TV should have built-in mics that support "Hey Siri" (or, if you prefer to avoid collisions, "Hey Apple TV"). The Amazon Echo, Google Home, and yes, HomePod, have proved that both technology and people can handle this kind of functionality. If you prefer the Siri Remote, no problem: just buy it as an add-on.
Let's be frank: the amazing success of iOS apps is not going to be repeated on the Apple TV. The fact that we already have portable powerful devices that we can take with us anywhere means that we don't need that same functionality on a device tied to one room of our house. People don't want to read Twitter on their TV, or make their shopping list, or even order pizza. What they do want is a smart, fast, high-quality way to watch video content.
Mono-tasking devices have fallen out of style, but I think there's a strong argument for designing to a single goal when the context is limited, as it is with the TV. The model for the living room isn't the do-everything nature of the iPhone or iPad, but the focus of the original iPod. Do one thing, but do it extremely well.