At a Glance
Expert's Rating
Pros
One account works for entire family
Suggests chores based on age of each child
Save, share, spend dashboard helps teach fiscal responsibility
Cons
No native mobile app, service is web only
Ad blockers interfere with loading dashboard
Requires linking to bank account
Parents must facilitate cash payouts
Our Verdict
Best Prices Today: BusyKid
BusyKid ($12 per year) is a web-based service that teaches children fiscal responsibility by encouraging them to perform household chores. For $12 per year, parents assign tasks to family members, placing a cash value on each chore and allowing children to determine how money is spent or saved.
This sounded crazy to me—cash rarely stays in my son's pocket for long, being spent like a drunken sailor on shore leave. With BusyKid, children have the option to buy or use gift cards from 250 retailers, support a charity, invest in stocks from favorite companies, or save for later instead.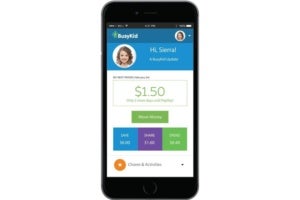 Everything happens in one family account, which members access using their four-digit PIN code. On the parent side, chores are recommended based on the child's age or you can create your own, each with custom value and frequency. Suggestions include take a bath, brush teeth, and make the bed; in my home, these are considered mandatory chores my wife wasn't keen on assigning a cash value to, in which case you can set a value of $0.
Kids are presented with a dashboard showing a list of activities for the day, and click an orange "I Did It!" button as each task is finished. Parents can double-check completed chores, disapproving anything done incorrectly. Doing so removes that value until the parent manually approves it.
It's payday
Unlike chore charts that use stickers or IOU's, BusyKid involves real money. Parents are required to link a bank account, which is used to make direct deposits every Friday to your child's account with your approval via text message. Should they choose to cash out instead of buying gift cards or stock, money is transferred back for you to fork over as cold hard cash.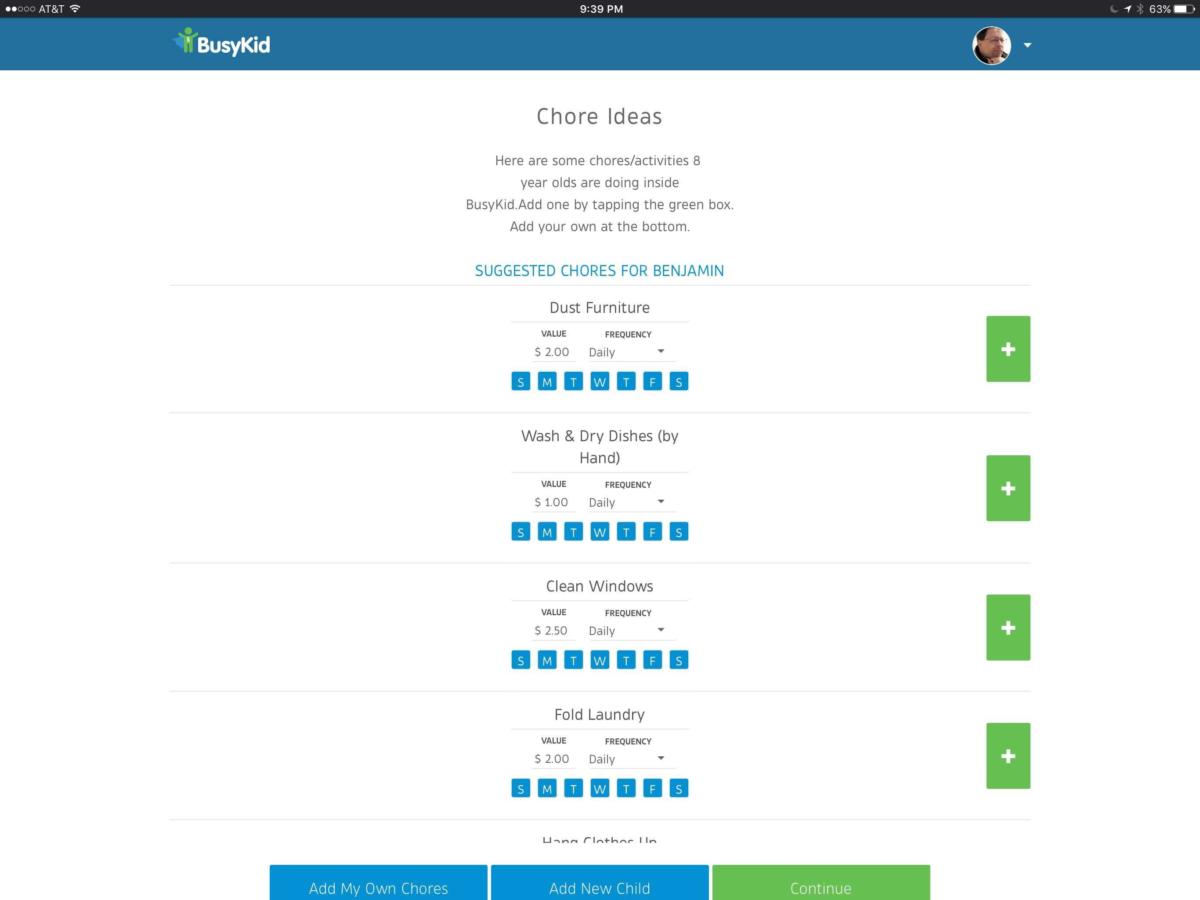 You can opt to send bonus amounts anytime. The activity tab maintains a history of all transactions, along with how much allowance has been paid to date.
BusyKid bucks the App Store trend, since the entire service is a web app. There's no mobile app to download; everything is done from a web browser. You'll need to temporarily disable ad blockers (or whitelist app.busykid.com) so the dashboard can load completely, but otherwise the web app is fast and responsive.
The benefits of BusyKid ultimately come down to parenting style. My family shuns the notion of cash for chores, but if that' works in your home, this service goes beyond basic chore charts, helping prepare children for managing money in the real world.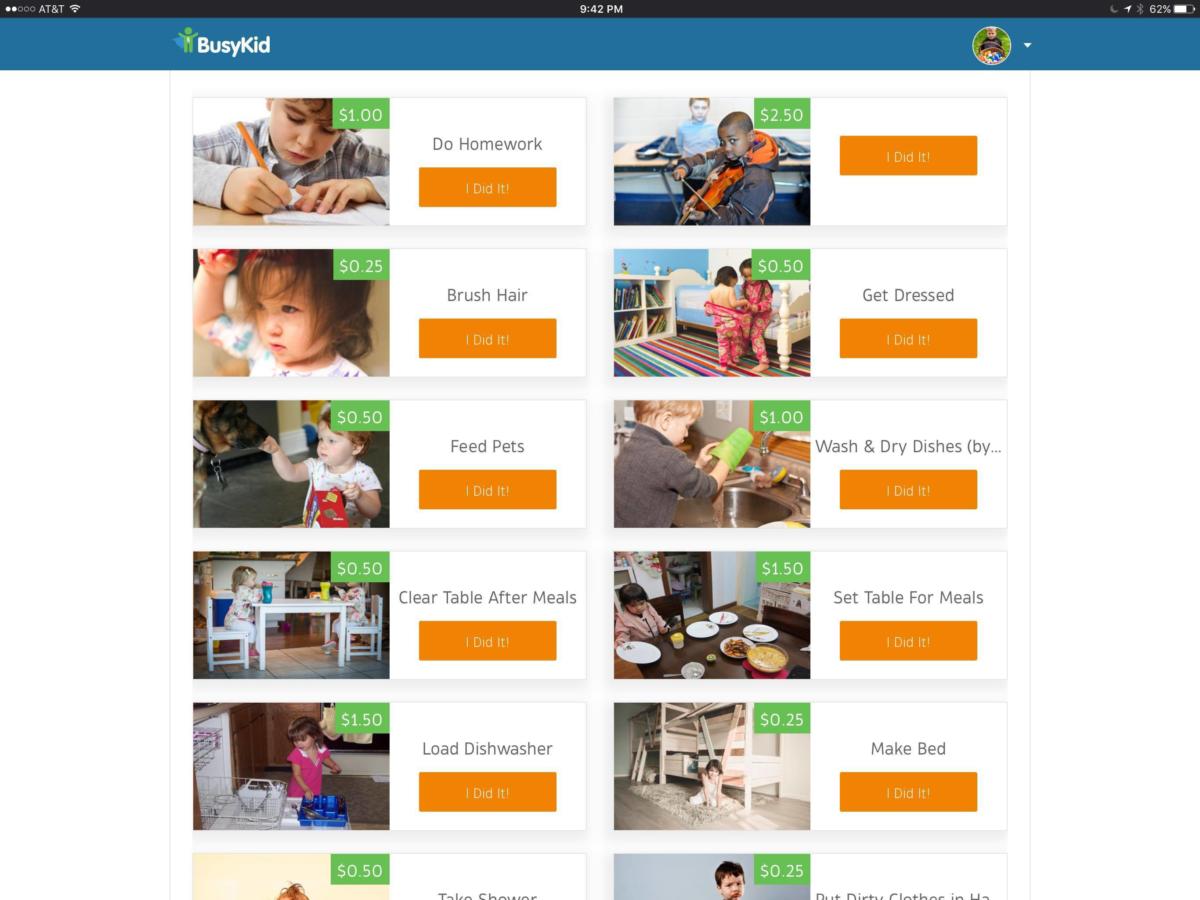 Bottom line
BusyKid is a little too focused on consumerism for my tastes, but if you're already paying kids for chores, this is a great way to teach fiscal responsibility at the same time.
Best Prices Today: BusyKid