At a Glance
Expert's Rating
Pros
Can privately tracks every app you're using and for how long
Good reporting features
Well designed and easy to use
Cons
Software requires access to the internet
Our Verdict
Best Prices Today: Timely
Time tracking software is a troublesome realm. I've tried and used several such apps over the last many years and the result is usually the same. Some apps have features I like. Some apps use ideas I like. Some apps have interfaces I like. But no apps package all those features into one truly usable app. Worse, I'm yet to find a single app that makes it easy to get my tracked time into QuickBooks or any other business accounting application.
All of this is true of the Timely app. It offers some great features, makes time tracking easy, works on every device you're using, but comes up short where it shouldn't.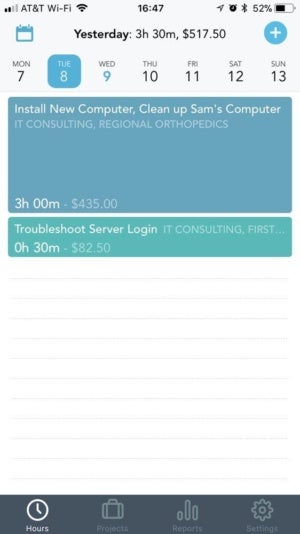 Timely: Hello subscription-land
Like so many apps these days, Timely uses subscription pricing. Subscriptions range from $7 per month for a very limited solo plan to $59 per user per month for an enterprise plan. At $14 per user per month Timely's Essential plan is listed as the most popular, but $168 per user annually is a hefty nut for time tracking alone, which is all that Timely offers.
I never expect free when it comes to software, but Timely is at least twice as expensive as it should be for the value it offers. Compare it to the macOS and iOS-only Billings Pro, which is $100 per user annually and includes invoicing in addition to time tracking and reporting, or the more expensive but far more extensive FreshBooks, which includes time tracking as part of a full-on accounting package.
Timely: The good
Timely is well-designed. I really like using it and it has some magical features. At the top of the magical list is Timely's Memory Tracker, which is an app that runs in the background on your Mac or PC and privately tracks every app you're using and for how long. You can use it to create billable time, even if you forget to kick off a timer when you're working for a client.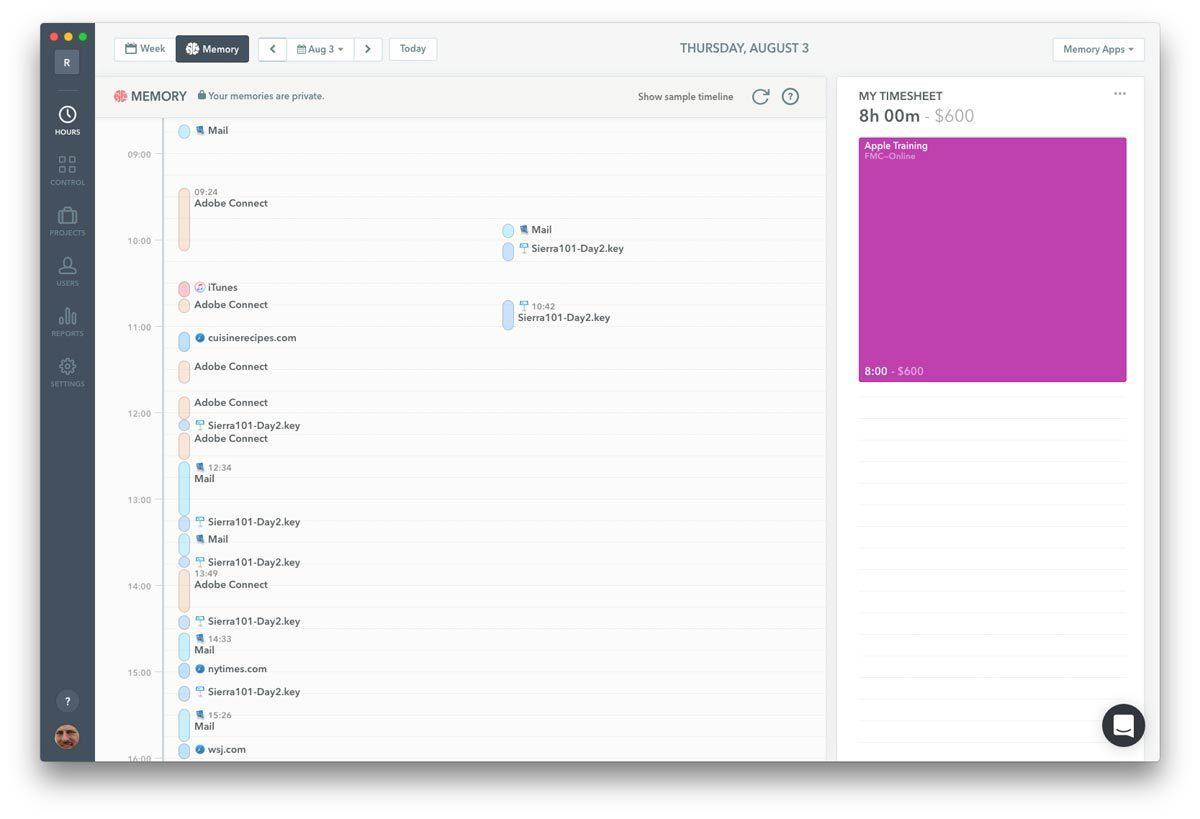 New timers are created with a tap or click on Timely's calendar to create an event, then you start the timer. Simple as that and you're tracking billable time. You can easily change client information after you're done.
Timely's reporting features are pretty good too and improving all the time. A new Dashboard feature (which was released during this review) provides a broad overview of who you worked for, what you worked on, and how much you made in a selected window of time.
Timely: The bad
Timely offers native apps for every device you're like to put your hands on. macOS, iOS, android, Windows, web, there's something for everyone, except if you don't have access to the internet. On an airplane? No time tracking. Working in a secure location with no access to the outside world? No time tracking. Stuck in some distant place where an Edge network is all your phone has access to? No time tracking.
In other words, this is a web app wrapped in what looks like an iOS or macOS app and if you don't have access to the web you have nothing.
Bottom line
While there are many things I like about Timely, it simply does not offer as much as it should for the price you have to pay. I don't usually say that. I think good software that offers good value is worth the price you're asked to pay for it, and I'm willing to pay that price. But no native standalone app with access to time tracking while I'm offline is a deal-killer.
Best Prices Today: Timely