With Fitbit's new Ionic fitness tracker, health and fitness still take center stage, but Ionic is more of an all-around wearable than any Fitbit that came before. Ionic represents the first fruits of the company's Pebble, Coin, and Vector shopping spree: You can now install third-party apps, make payments, and you can store hundreds of songs for offline listening.
The biggest change for Fitbit is the new open system, as the company has leveraged its Pebble acquisition to create a platform for third-party apps. Only a handful of apps will be available at launch, but Fitbit will soon be opening up an software development kit so developers can tap into Ionic's sensors to build apps and watch faces just like they on watchOS and Android Wear.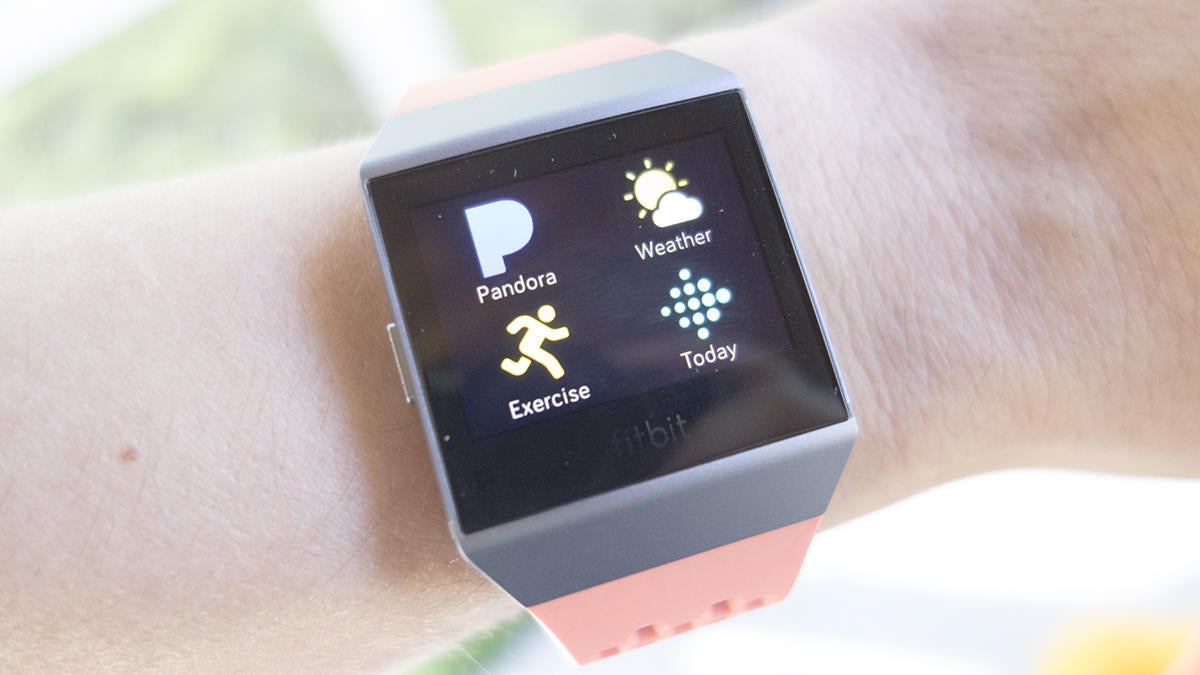 But even with all that, Ionic is still a Fitbit first, smartwatch second.
Thin is in
The first thing you'll notice about Ionic is how much it doesn't look like a Pebble or a Vector watch. It's sort of a mash-up of the two top-tier Fitbit devices, Blaze and Surge. Ionic has a simple square face rather than Blaze's odd octagon, and it packs a bigger 1.42-inch screen, too, with much slimmer bezels. (There's still enough space for a Fitbit logo beneath the screen, however.) Its 1,000 nit, 348×250 LCD touch screen is crisp and bright enough to be visible in direct sunlight, which is good because anyone who buys an Ionic will likely be using it outside a lot.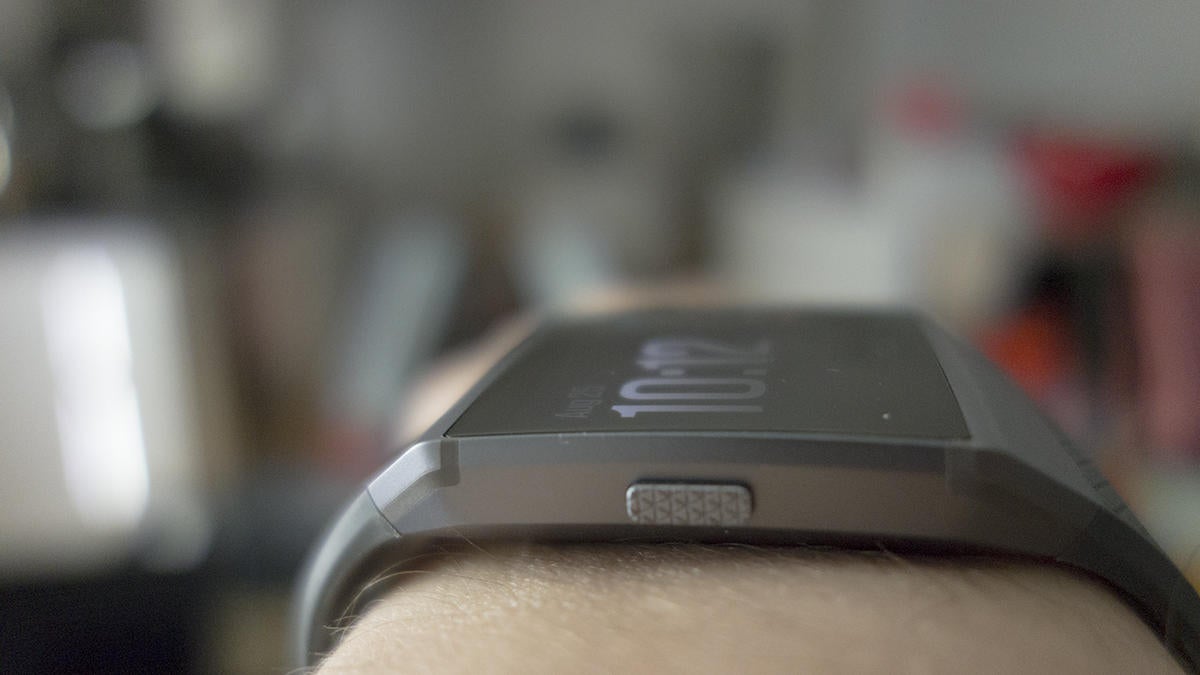 The watch comes in three colors, black, gray, and orange, each with bands built to complement the "space movie" motif. (For example, the orange watch is paired with a blue band to somewhat mimic the intersection of Mars and Matt Damon in The Martian.) For a more personal touch, Fitbit has developed an easy swapping method via a button on the underside of the band that quickly snaps and unsnaps it in place. It's the best method I've used so far—even easier than Apple Watch's push-and-slide method—with a foolproof release and a hearty click to let you know it's connected.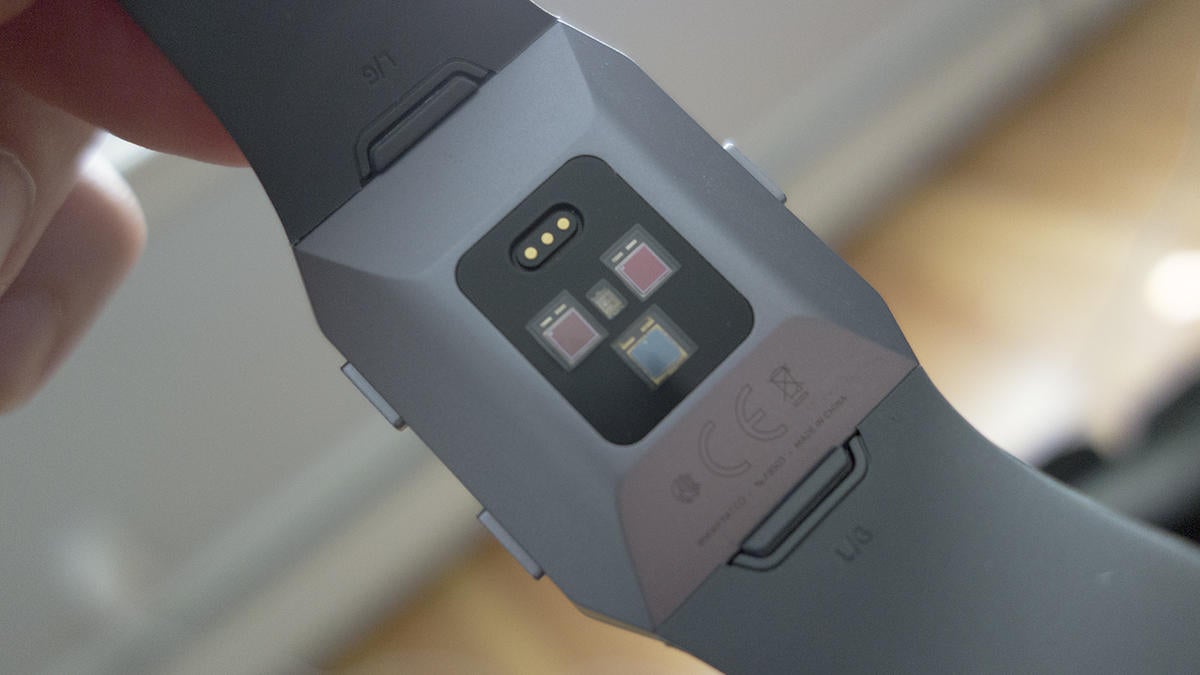 When you hold the 12.2mm Ionic, it looks as chunky as an Android Wear watch, but much of that goes away when you strap it on. Ionic has an aggressive convex design that pushes the heart rate monitor into your wrist. It sounds uncomfortable but it's not, and the resulting wrist profile is only about six or seven millimeters, significantly slimmer than the 10.5mm Apple Watch Series 1 or 10.8mm LG Style Watch, two of the thinnest smartwatches out there. Its extruding lugs might still make it a bit too big for small wrists, but Ionic has hit on a design that melds the classic Fitbit style into a full-fledged fashionable smart wristwatch.
Training days
Once you're wearing it, Ionic functions like a supercharged Fitbit. An array of sensors are constantly in use to track your every movement, and you can see them all (steps, BPM, calories) by repeatedly tapping the default face. On-board GPS (a feature available on Surge but not on Blaze) reduces your reliance on your phone.
A new Fitbit Coach service powered by Fitstar lets you get personal training on your wrist with step-by-step visual instructions for a variety of workouts. Also on board (though not available at launch) will be audio coaching with more than 40 indoor and outdoor running and walking workout sessions complete with audible cues and encouragement while you exercise. Rounding out the guidance coaching system will be a paid service launching next year for $8 a month or $40 a year that will construct a complete, personalized lifestyle plan for sleep, exercise and nutrition based on your specific goals and needs that adjusts to fit your routine.
Ionic also features automatic pause detection for when you take a break in the middle of a run, but since there's no always-on screen option, you'll need to flick your wrist or press a button to see your stats. You can also receive notifications from your phone—and taptic vibrations alert you when they arrive—but you still can't make calls or reply to messages. A four-day battery promises to keep your Fitbit running strong through any workout (up to 10 continuous hours using GPS or music), and when you need to plug it in, you'll find a magnetic charging cable, though this time around it's a smaller, Surge-sized plug rather than the bulbous Blaze cradle. And like former Fitbits, it will do its thing while you sleep, too.
Pay and play
Ionic is water-resistant to 5 ATM (50 meters), so you can use it in the pool with the new Swim Exercise mode that shows real-time laps, duration, and calories burned. The watch also includes Fitbit's updated PurePulse continuous heart rate tracking technology, Bluetooth, and a new relative SpO2 sensor for estimating oxygen levels in the blood. But even more exciting is a new non-exercise-related sensor.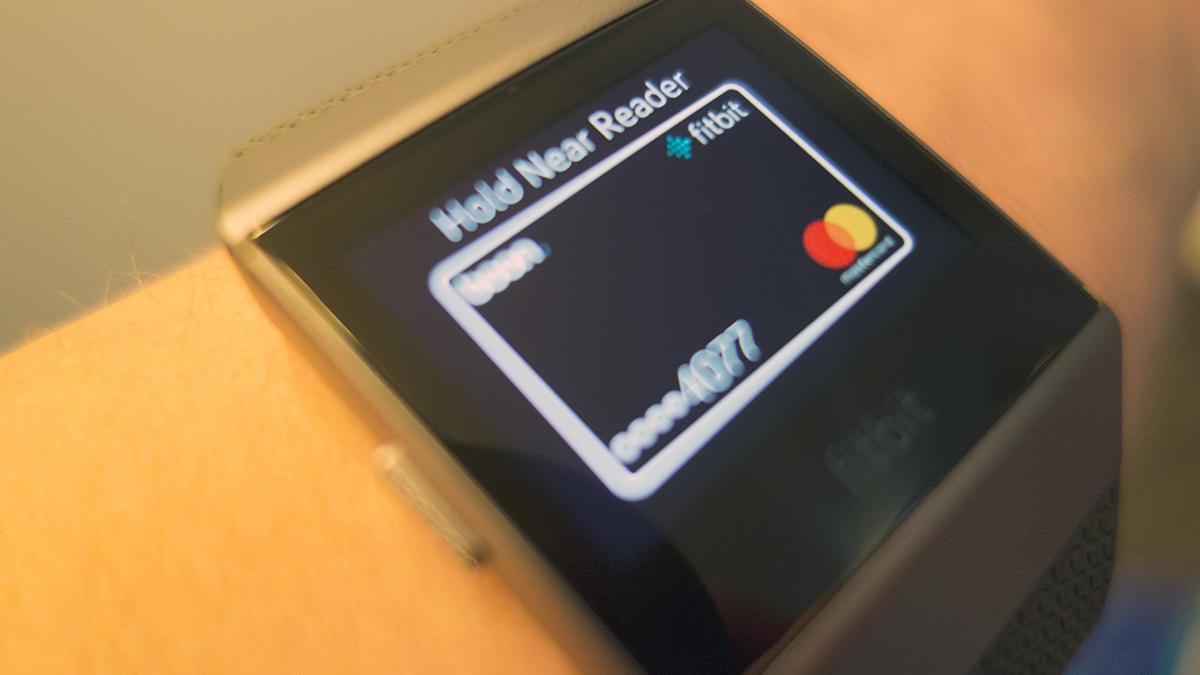 That would be NFC for the company's new payment service, Fitbit Pay. Like Apple Pay and Android Pay, Fitbit Pay lets you load credit cards onto your watch for making payments at standard store checkout readers. At launch, the service will support cards from American Express, Visa, and American Express, but Fitbit says it will be adding more credit and debit cards in the near future.
Along with your Wallet, Ionic features an array of apps, such as Weather from Accuweather, Starbucks, and Strava, along with Fitbit's Coach, Exercise, and a few other stock apps, but the success of Ionic rests largely in developer's hands. Fitbit will be providing an SDK for creating apps and faces that take advantage of the watch's numerous sensors, and developers will be able to share apps in two ways: via a private link or publicly through the Fitbit store, which will require approval. Notably, all apps available for Ionic will be free once the app gallery (Fitbit's version of a store) launches.
Rock on
Along with apps and services, Ionic also puts a renewed focus on music. While some Fitbit devices are able to control what was playing on your phone, you can store up to 300 songs, podcasts and audiobooks on Ionic and play them in the new Music app.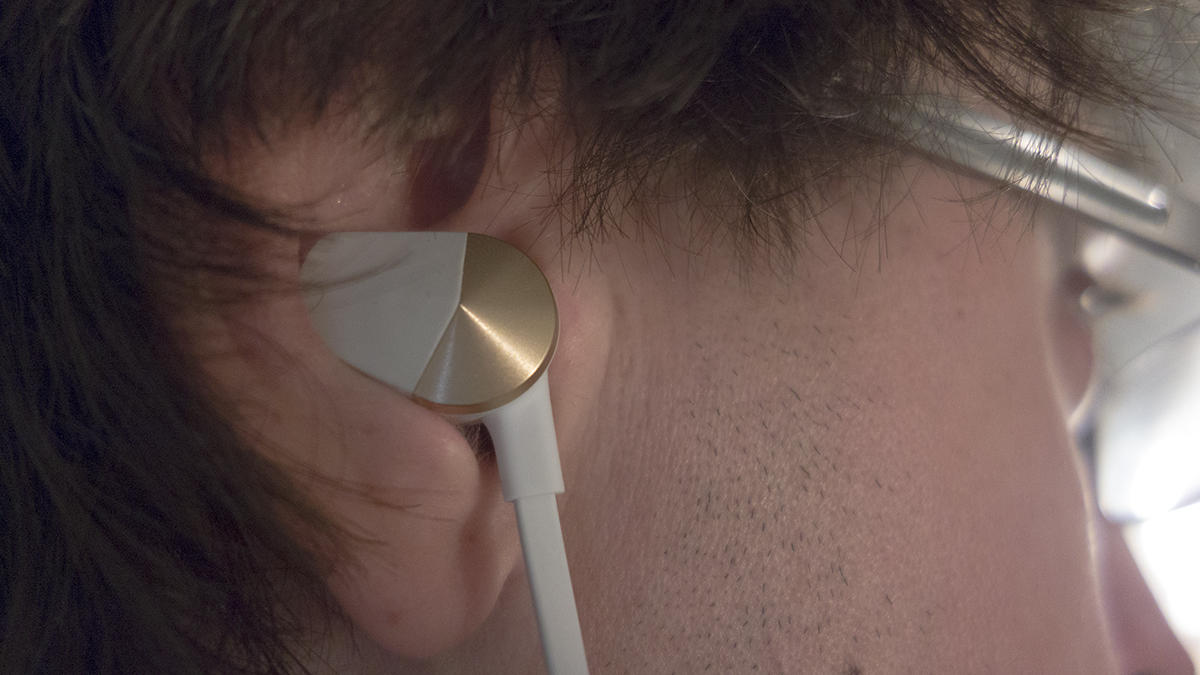 But it doesn't just have to be songs that you own. Fitbit has partnered with Pandora to allow Plus and Premium subscribers to auto-sync recent playlists to their Ionic for offline listening. And because you'll need a pair of Bluetooth headphones to listen to all those songs, Fitbit has also introduced Flyer, a set of wireless earbuds that can connect to two devices at the same time (like Ionic and your phone).
With a sizable earpiece and a neck cord, Flyer isn't nearly as diminutive as AirPods, but I found them comfortable enough to wear. Like Apple's system, Flyer pairs instantly with Ionic, and their sweatproof and rainproof IP67 rating, passive noise isolation, and six-hour battery life should make them an attractive option for Fitbit fans.
Coming soon
Rounding out Fitbit's new fall lineup is an updated version of its Aria Wi-Fi Smart Scale, which has been reengineered for greater accuracy and easier Bluetooth setup. It has brighter display and a slimmer design, and will work in conjunction with Ionic to create a complete picture of your health.
Ionic is available for pre-order beginning today in two shades of gray and orange, and will release in October for $300 with a variety of Horween leather and sport bands that range from $30 to $60. A special edition Adidas version of the watch will be available next year.
Flyer will sell for $130 in light gray and gold, or dark blue and black varieties, and will also ship in October. The Aira 2 scale will retail for $130.