At a Glance
Expert's Rating
Pros
18 services available
Serviceable file server
Cons
Management software generally frustrating to use
Frustrating UI quirks
Our Verdict
The TerraMaster F2-420 ($300, available on Amazon) is a basic RAID 1, 2-bay NAS designed for small office or personal use. The device ships with a 2GHz quad core Intel Celeron processor, 4GB of RAM (upgradable to 8GB), two gigabit LAN ports, and two USB 3.0 ports. You must provide your own hard drives.
After installing drives and connecting the F2-420 to your network and power, you use the TNAS application (available on the web at start.terra-master.com) to begin the process of setting up the F2-420. The TNAS desktop application, which is available for Mac or PC, is what you use to locate the TerraMaster NAS on your network and begin the initial setup process. The entire setup process, which includes initializing the hard drives, downloading firmware, creating an initial admin account, and setting up the RAID, takes about 20 minutes, depending on your network speed. An integrity check on the RAID took several hours longer, but the F2-420 was usable during that time.
The file sharing service is on and running as soon as the TerraMaster is configured and running. You can install other service apps once the server is set up and you've logged in to the TOS management interface. TerraMaster offers 18 service, including a Plex server, iTunes media server, WordPress, web, and mail servers, and virus scanning using ClamAV.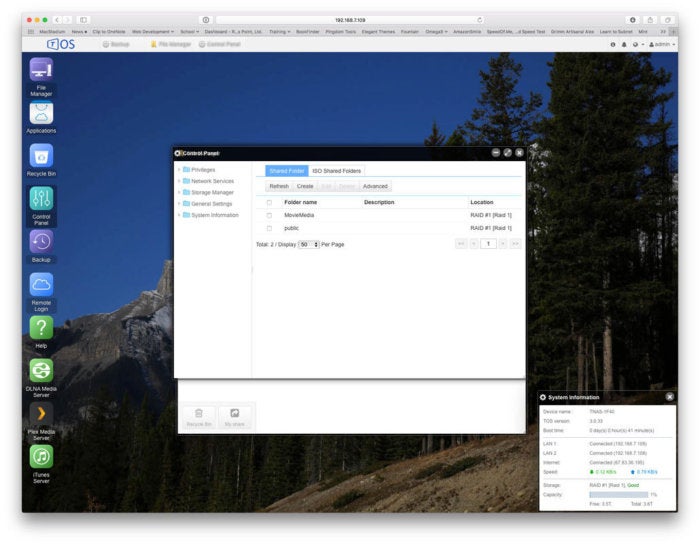 TerraMaster F2-420 NAS: Managing the device
TOS, the TerraMaster operating system, is, at best, clunky, at times perplexing, and often frustrating to use. It's not necessary to use it on a daily basis, but it is required for performing management tasks, such as adding users, creating file shares, and setting up services. Performing one task often made it impossible to perform others until the initial task was complete. Copying files from one share to another rendered the management interface useless until the copy was complete. I also often experienced bad screen redraws when using TOS' web-based interface.
Setting up and managing users worked well, which, again, may be the primary reason you'd purchase a NAS. New users or groups are created in the TOS Control Panel app. Usernames are case sensitive, so it is possible to create two different users with the same username if you're not careful. This isn't a big problem with only a few users defined on the system, but if you're adding many (the server supports up to 1,000 users), that may be a little more challenging.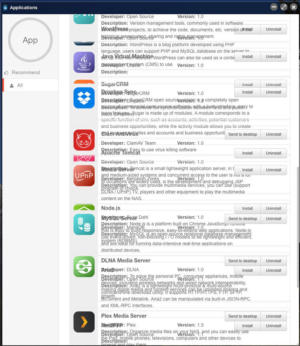 Installing and configuring some of the TerraMaster's media services was less fun. I installed and tested three of the built-in media servers: Plex Media, iTunes server, and the DLNA Media server.
The DLNA server worked reasonably well. Install the app, set it up to monitor a specific folder for media content, add media to the folder—that was all that was necessary to stream media from the TerraMaster directly to my TV with no TV configuration necessary. But, unfortunately, the server displayed multiple references to the same file.
The iTunes server worked as expected, but there was no way to specify a folder for your media, so everything you want to be seen by the iTunes server has to be dropped into the Public folder.
I could never get the Plex server working properly. After multiple configuration attempts, installs, and reinstalls I could never see the movies I uploaded to the folder shared for use with Plex.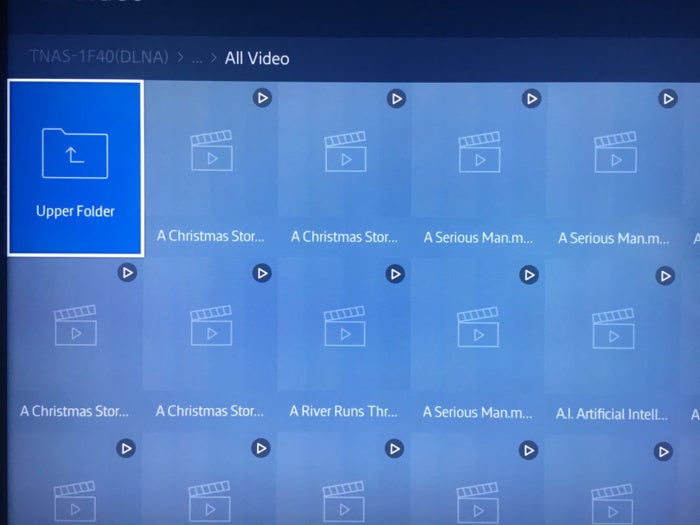 Bottom line
The reality is, you can do much better than the TerraMaster F2-420. For the same money you can get a similarly configured Synology DiskStation or QNAP NAS, both of which sport solid OSs and dozens more apps and services. As a basic file server the TerraMaster F2-240 is serviceable, but it lacks the depth, capabilities, and polish you'll find in other NAS products. Limited software options, inconsistent media serving capabilities, and clunky UI make this a NAS you can do without.