At a Glance
Expert's Rating
Pros
New mounting system is sturdy and easy to use
Lenses provide a wide range of new functionality to iPhone camera
Hardware is well made, rivaling lenses used with DSLR and mirrorless camera systems
Battery case equipped with a Lightning connection, rather than USB
Moment App provides a number of shooting options, including the ability to take RAW photos
Cons
Lenses are expensive
Owners of old lenses can't use new system without the purchase of an adapter
Lenses and battery case add a pound of weight to your everyday carry.
Our Verdict
If you're serious about iPhone photography, then you should seriously consider investing in Moment's excellent lenses: They make Apple's already excellent smartphone cameras absolutely stellar.
Best Prices Today: Battery Photo Case for iPhone 7 and 7 Plus
The quality of photography made possible with an iPhone has significantly grown in quality over the past few years. But there's always room for improvement. Enter Moment's latest system of high quality photographic lenses. After a month of using them on trips to China, Japan, and while driving across western Canada I can say, with few reservations, that they're one of the best investments a smartphone shutterbug can make.
Out with the old
Up until the release of their version two hardware, the most common way to attach a Moment lens to your iPhone was to invest in one of the company's adhesive mounting plates. I used these mounting plates for years, but was never happy with them. You'd line the plate up with your phone's camera lens, and pat it into place. The mounting plate had a twist-and-lock bayonet-style mechanism on its face to secure your lenses to. But it was easy to misalign the mounting plate with the camera lens. This caused unwanted vignetting in the photos you'd take with or without Moment's lenses attached. Moment also sold a case that their lenses could be used with. But it offered little protection against impact damage, making it a poor choice to use for anything other than taking pictures with.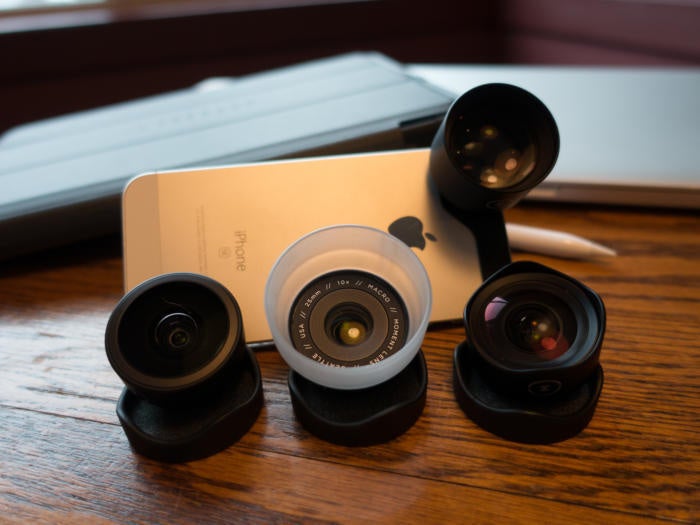 Version 2: New and improved
Moment's new mounting system orbits around two different cases. The first is the Photo Case ($30 MSRP), a thin, rubberized plastic shell that's durable enough to protect your handset from casual abuse. The other option is the Battery Photo Case ($100 MSRP), which will provide you with the power you need to keep you shooting all day.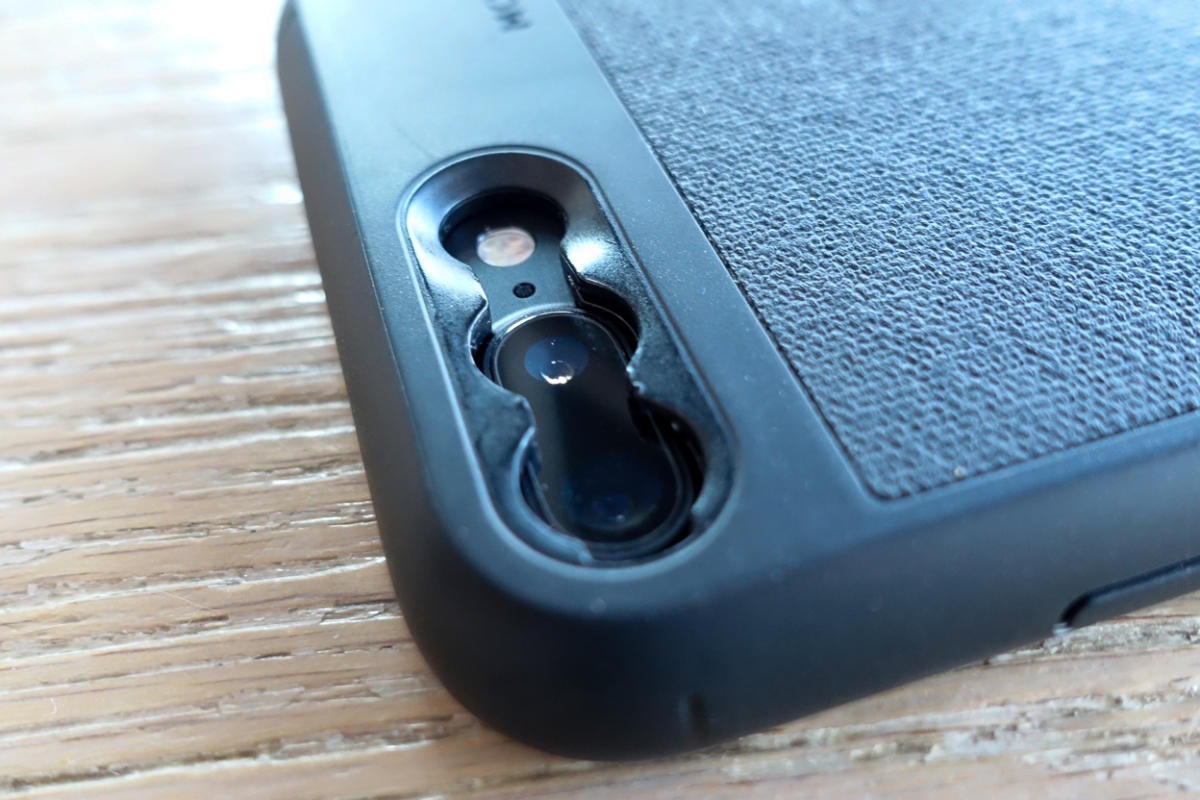 Attaching your lenses to the new cases is a cinch: Locate the line on the side of the case near your iPhone's camera, pair it with the line on the side of one of Moment's lenses and give the lens a twist. Boom. Done. No more vignetting in your photos due to a poorly aligned mounting plate. All of Moment's lenses work with both cases. Moment's version two mounting system is sturdy and, speaking as a professional idiot, practically idiot-proof.
The basic Photo Case is, well, basic. It fits snuggly and it's rubberized exterior makes it easy to keep a grip on. Outside of its ability to mate with Moment's lenses and a pair of attachment points for a camera strap, there's not much to see here. It's currently available for the iPhone 6s/6s Plus, iPhone 7/iPhone 7 Plus, as well as a handful of flagship Android devices.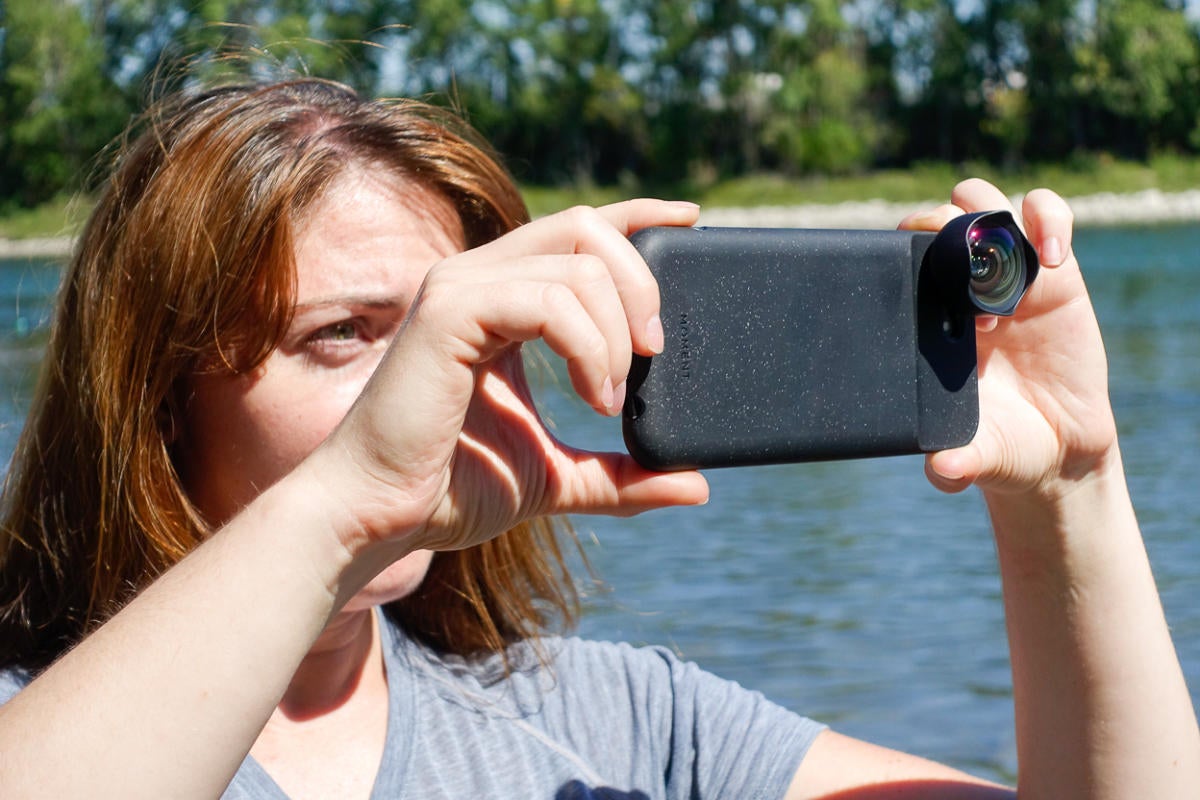 If you're after Moment's Battery Photo Case, you're currently out of luck unless you own an iPhone 7 or 7 Plus. The 7 and 7 Plus versions of the case boast 2,500 mAh and 3,800 mAh, respectively. That's enough juice to get you through a full day of handset usage and then some. Unlike other the aftermarket battery cases currently on the market, Moment's battery case comes equipped ported for a Lighting cable, making having to carry a micro USB cord along with all of your Apple gear a thing of the past.
To take full advantage of the battery case, you'll have to download Moment's free app—and you'll want to. In addition to allowing you to use the battery case's two-step focus lock/shutter button and stop or start its charging of your handset's battery, the Moment app also provides some pretty epic photographic upgrades. You can opt to shoot your photos in RAW, TIFF, or JPG formats, adjust and lock the focus on your image, and change important settings like photo temperature and exposure on the fly. It's capable of capturing some pretty tasty video footage, too. While it doesn't offer the slow motion or time-lapse video options that Apple's native photo app does, the Moment App's ability to shoot RAW and its ease of use have won me over when it comes to still photography.
Lens options
It wouldn't matter how well Moment's new cases and mounting system worked if their lenses sucked. Happily, they don't. I spent a month and a half on two different continents testing them and have found them to be a worthwhile investment, provided you take your iPhone photography very seriously.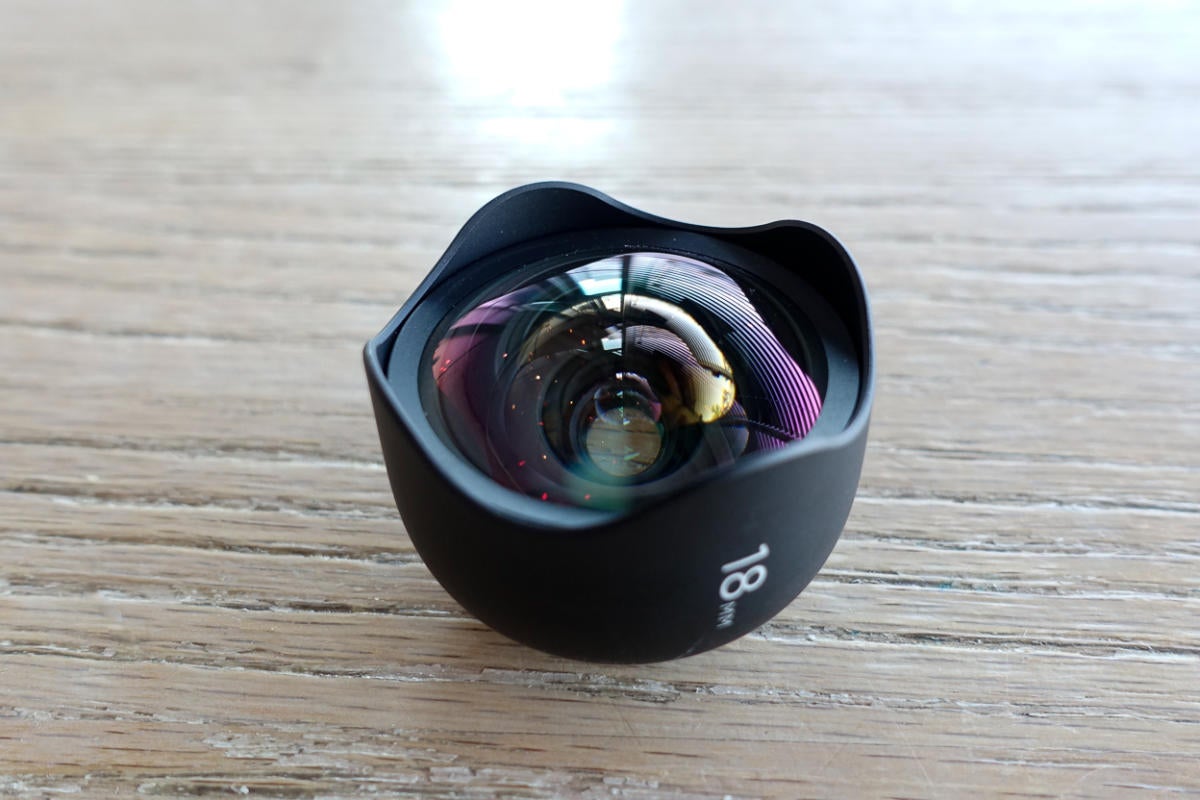 This is an important caveat as the lenses, priced between $90 and $100, don't come cheap. But, you get what you pay for. Right out of the box, Moment's lenses feel like serious business. They're heavy; made of metal and high quality glass, they feel just well made many of the lenses I've used with DSLR and mirrorless camera systems. Currently, Moment offers four different lenses: a super fisheye lens, a 2X telephoto, wide angle, and a macro lens.
Telephoto: Moment's 2X Telephoto Lens ($100 MSRP) has a 60mm focal length and excels at producing portraits and landscape shots with a high amount of detail. When paired with an iPhone 7, you'll get, as advertised, twice the magnification of what you'd see without the lens attached. When I attached it to my iPhone 7 Plus, which already has 2X magnification baked into its camera, I was delighted to find that the telephoto lens bumped the zoom level up to 4x magnification.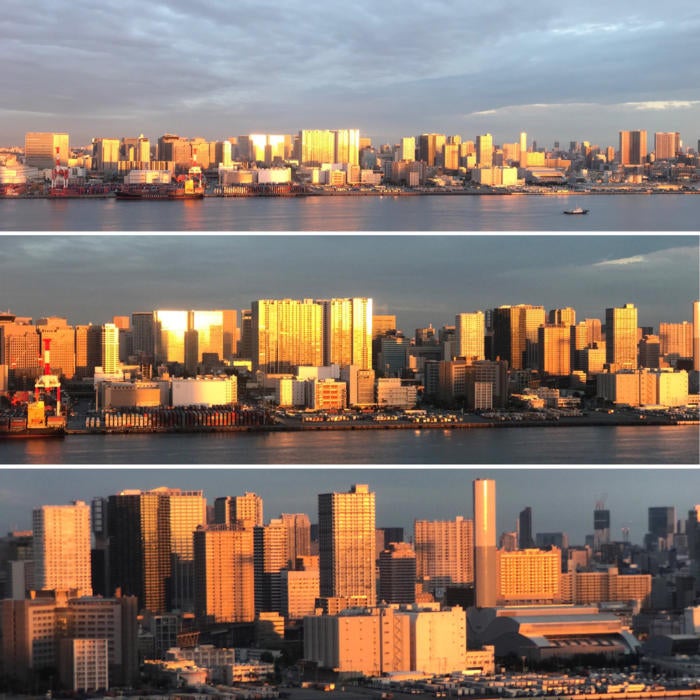 Wide Angle: Looking to capture more of a landscape, the streets of a city you're exploring, or get everyone into the same photo at your next family reunion? Moment's Version 2 Wide Lens ($100 MSRP) is the way to go. I found it insanely useful for capturing Tokyo's skyline, and grounds of the Imperial Palace on a recent trip to Japan.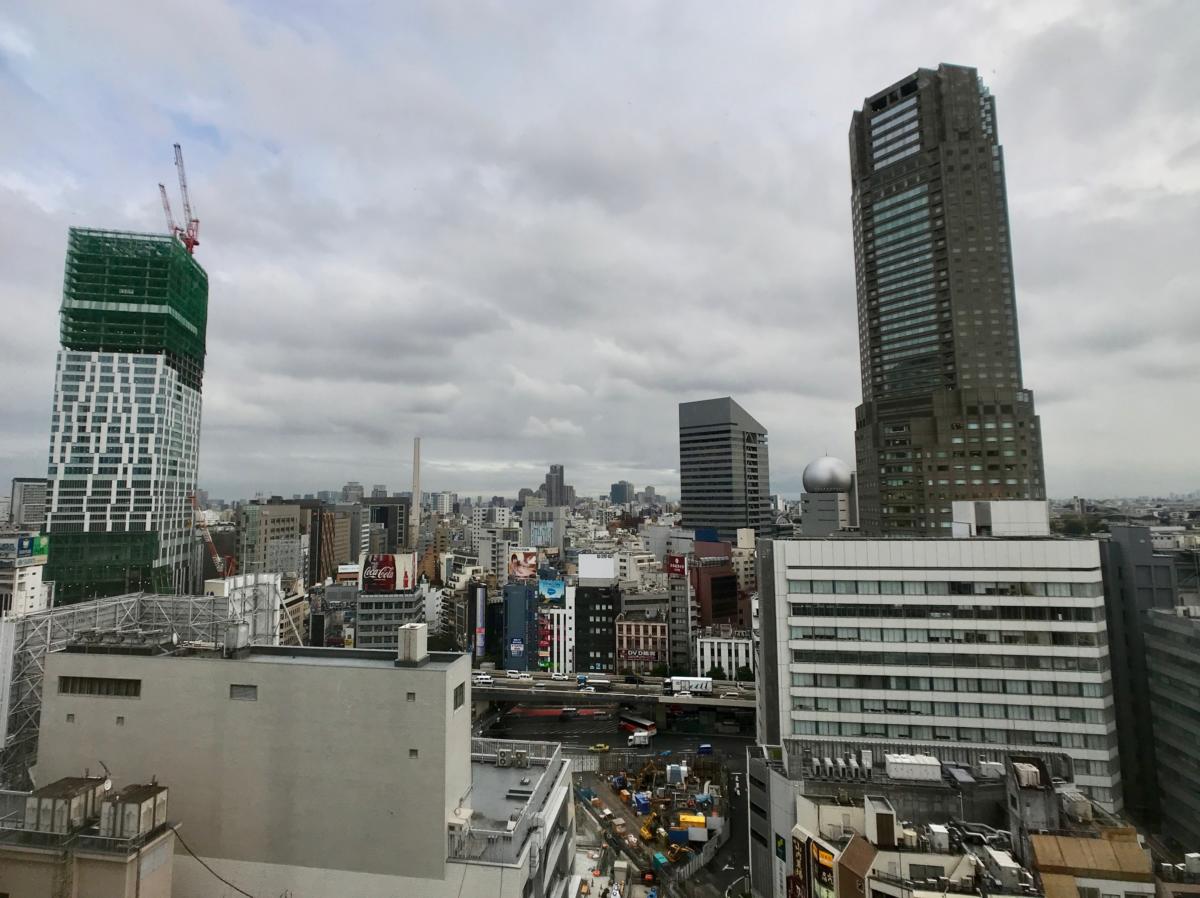 Macro: The Macro Lens ($90 MSRP), with its built-in light diffuser, was great at capturing the tiny details of anything I set before it—after a while. When shooting plants, for example, I found that it could be difficult to keep my subject in focus—get too close and you smooth into the lens. Too far away and you get a fuzzy bunch of colors and little else. Finding the sweet spot for using the lens takes practice. But the reward is well worth your time.
Superfish: For shooting tight spaces or attempting to capture the majesty of a massive landscape, you'll want to lay hands on Moment's Superfish Lens ($90 MSRP). Its 170-degree field of view makes it possible to capture a huge amount of real estate in one photo, without having to rely on your iPhone panoramic camera setting.
A few downsides
There aren't many. As I mentioned previously, Moment's lenses are well made—and that makes them heavy. If you want to bring all four along with you and use them with the Moment battery case, you'll be adding just over one pound to your everyday carry. And then there's the cost—it's steep. While you can purchase the company's basic iPhone case for $30, buying all four lenses and the battery case with set you back $470, plus shipping. But you don't need to buy everything at once. And if you're serious about your social media photography, or like to travel without a bulky dedicated camera weighing you down, Moment's system of lenses and smartphone cases are worth paying for.
Bottom line
If you're serious about iPhone photography, then you should seriously consider investing in Moment's excellent lenses: They make Apple's already excellent smartphone cameras absolutely stellar.
Best Prices TodayBattery Photo Case for iPhone 7 and 7 Plus