You'd think that sending your basic contact information to another person with an iPhone would be a simple task, and one that Apple had streamlined. It's not, and it's a weird lapse in a company that tries to avoid the kinds of steps to perform a basic operation that Windows software used to abound in.
It's not that difficult, but it's more than a tap. But, first, you want to make sure you've set up just the information you want to share. If you have a contact card for yourself in which you place private details, such as phone numbers and emails you don't hand out, you do not want to share that as your standard contact card.
(macOS has an option to turn your "me" card private, where you can pick and choose which fields to share. Oddly, that feature is absolutely missing in iOS. The synced card from macOS doesn't carry through in terms of sharing only the fields you checked in macOS.)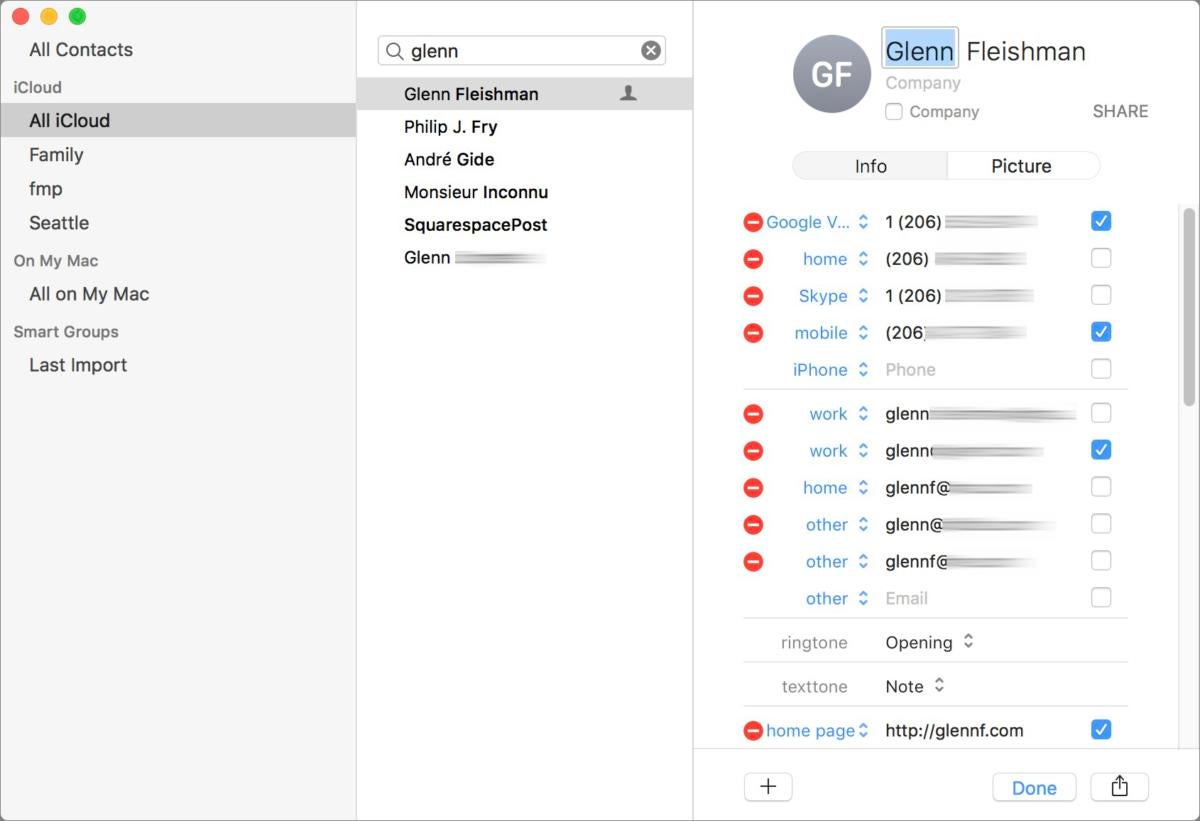 And note that you shouldn't change your default contact card to this shareable one, as the default card gets used throughout iOS to pull up your details. (If you haven't set it, go to Settings > Contacts, tap My Info, and then choose the contact item that's for you.)
Once you create a card with the minimal details you want, how do you share it? You can share this card just as you would any other card:
Open Contacts.
Select the contact.
Swipe down until you see Share Contact, and tap that.
Select a sharing method.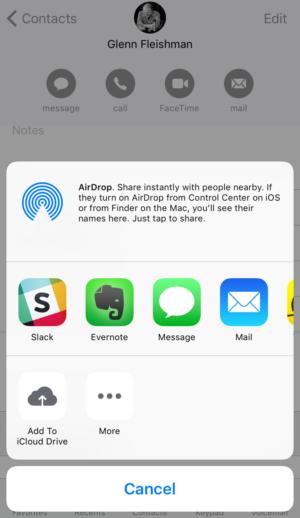 If you're in proximity with someone who has an iPhone, you can use AirDrop. They need to use Control Center to enable AirDrop and set it to Everyone if you don't see them in the AirDrop list.
You can also send this contact to nearly anyone via text or email, as Apple uses the standard vCard format, which is supported on all the major software platforms and associated and third-party contact apps.
Ask Mac 911
We've compiled a list of the questions we get asked most frequently along with answers and links to columns: read our super FAQ to see if your question is covered. If not, we're always looking for new problems to solve! Email yours to mac911@macworld.com including screen captures as appropriate. Mac 911 can't reply to—nor publish an answer to—every question, and we don't provide direct troubleshooting advice.