iPhone X: It's real, it's here, and it's very expensive. After months of rumor and speculation, followed by the biggest pre-launch leak ever, on Tuesday we finally laid eyes on the iPhone X (you pronounce it "iPhone Ten"). It comes with a jet-black OLED screen topped by a TrueDetect camera system that enables a brand-new Face ID unlocking system and Animoji features.
Apple will take preorders for the iPhone X starting Friday, October 27, and the phones ship November 3. iPhone X starts at $999 for 64GB of storage (the highest starting price of any iPhone to date), with a 256GB upgrade for $1149. To compare, the just-announced 4.7-inch iPhone 8 is $699 for the same storage.
Please check out our hands-on with iPhone X, or keep reading below for how Apple justified that purchase price on stage at the Steve Jobs Theater.
iPhone X OLED screen, and even better battery life
With the new thin bezel and—gasp—no Home button, holding the iPhone X will feel like you're holding a screen. That screen is 5.8 inches diagonally, and uses an OLED display instead of the LCD screen in past models. It's got a resolution of 2436×1125, for a shocking pixel density of 458 ppi. Apple's calling it Super Retina. Like the iPhone 8, it supports TrueTone to adjust the color temperature to the ambient light around you.
The iPhone X has no bottom bezel for the home button, and only a small notch along the top edge for the FaceTime camera, so it's physically smaller than the iPhone 8 Plus, which has a 5.5-inch screen.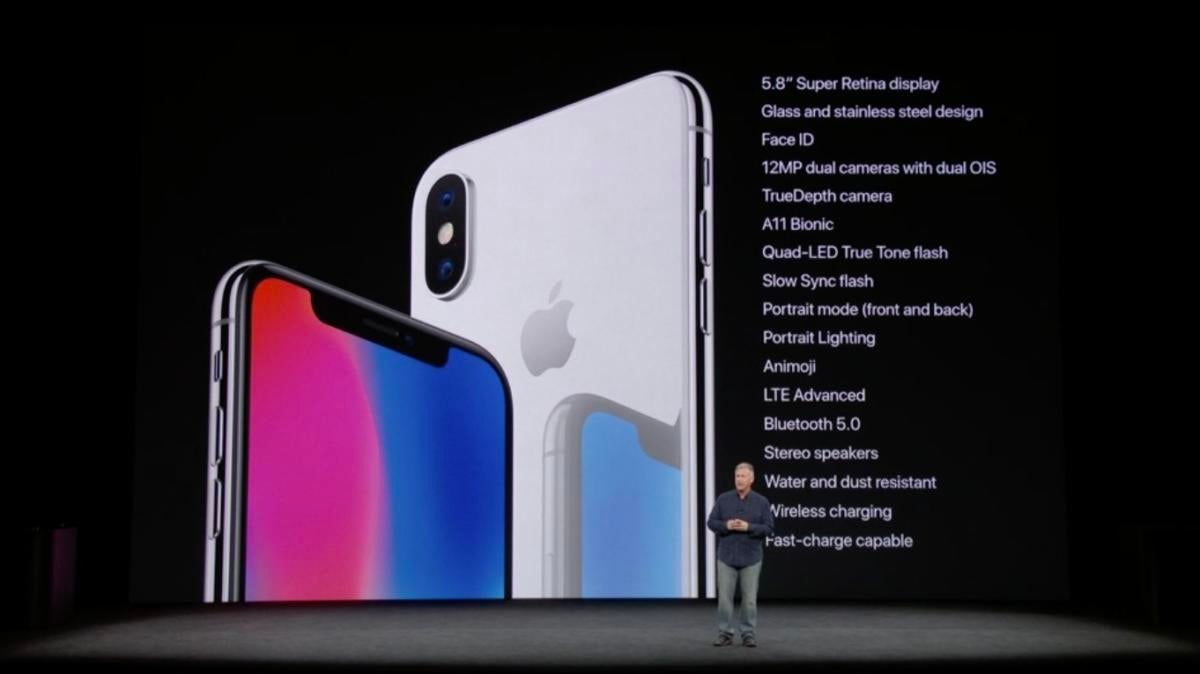 The switch to OLED is probably to blame for the iPhone X's later release date, but other phones that have gone to OLED—like the Samsung Galaxy S8 and the 2016 Google Pixel—enjoy blacker blacks, brighter colors, and a more edge-to-edge display, as OLED displays are more flexible to accommodate the gentle curve at the edges of a phone.
Apple was already using small OLED displays in the Apple Watch, but manufacturing iPhone-sized OLEDs at scale could be a manufacturing challenge, and we hope it doesn't make the iPhone X too hard to find in stores this holiday season.
You might think the switch to OLED would also affect battery life, but Apple claims the iPhone X will get two additional hours of battery life over the iPhone 8. Obviously, this is something we'll test in our review, and battery life varies based on how you use your phone, but Apple's estimates are usually reliable.
iPhone X Face ID replaces Home button
Without a home button for Touch ID, how does one unlock the iPhone X? With your face! Apple demonstrated Face ID, which uses a TrueDepth camera-and-sensor system along the top edge to detect your face quickly, even in the dark—and even with glasses on, or after a dramatic haircut.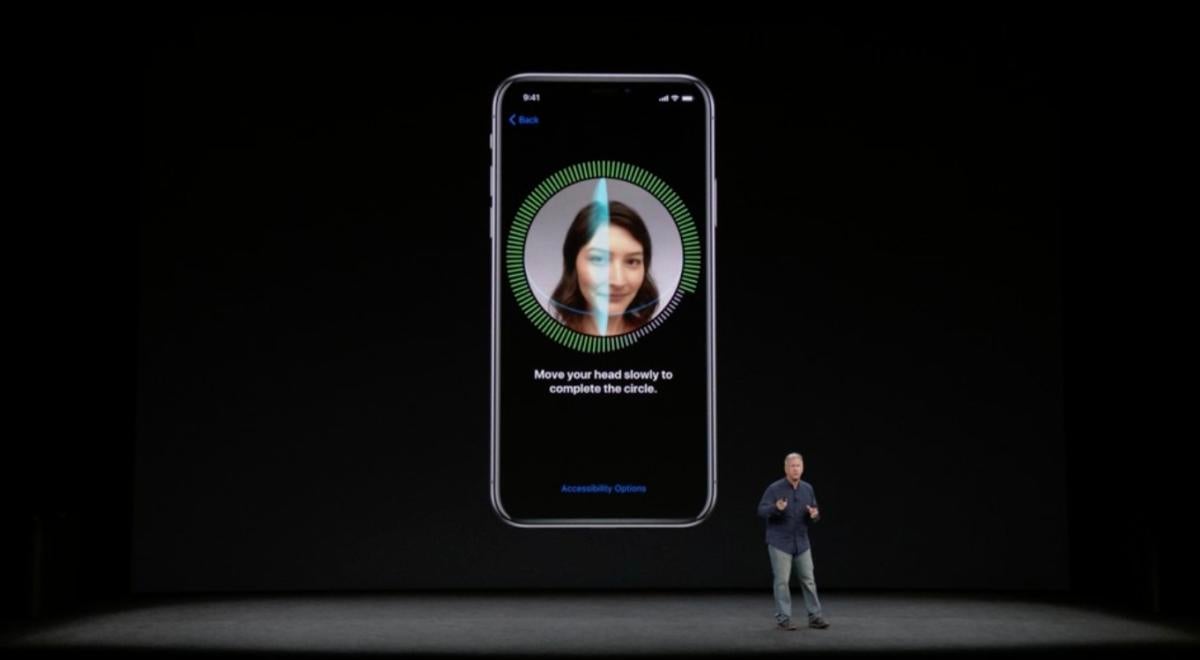 Face ID uses more points of comparison than Touch ID, and the iPhone X uses depth sensing so you shouldn't be able to fool the system with a photograph or even a high-quality mask. You have to actually look at the iPhone too—if your eyes are closed or you're looking away, it won't work. So, no, your kids can't unlock your iPhone while you're asleep. (And they could do that with Touch ID!) Be careful if you have an evil twin, though, warns Phil Schiller.
TrueDepth uses a whole array of sensors to get this done, in fact. Infrared sensors can detect your face in the dark. The dot projector helps create a mathmatical model of your face and compare it to the stored model. A machine-learning neural engine is even built into the iPhone X's A11 Bionic chip to process FaceID in real time, right on the device. But because Touch ID has gotten so fast, Apple really has a high bar to clear with Face ID.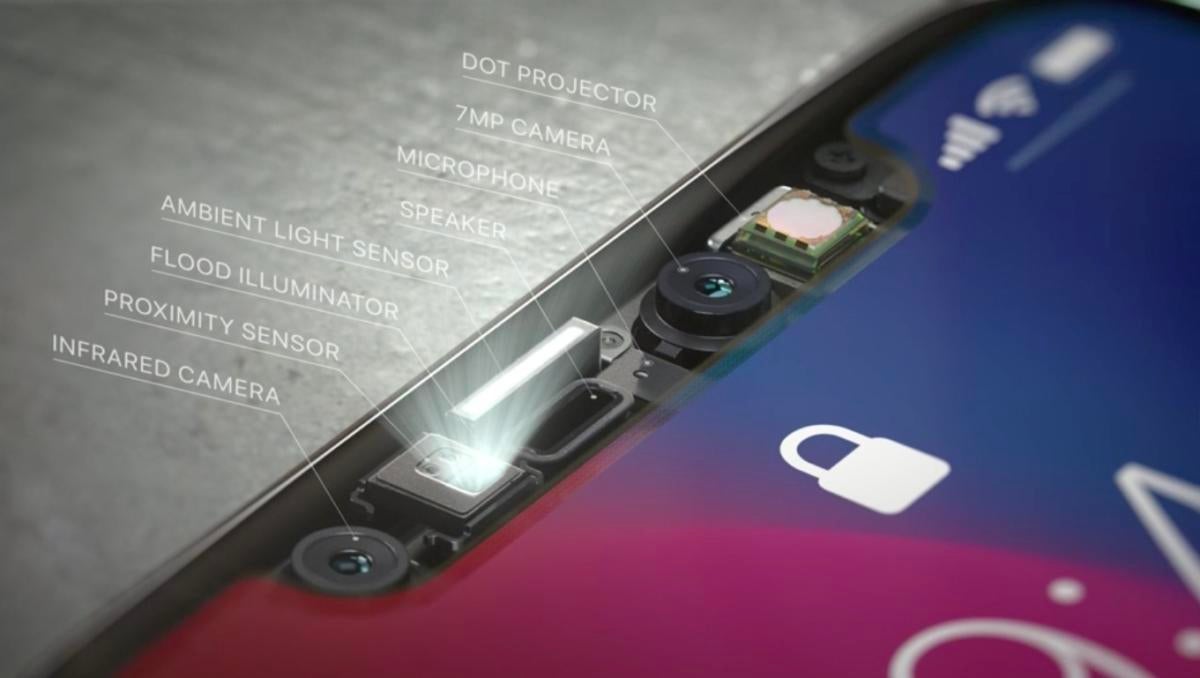 To access the home screen or multitasking menu, you just swipe up from the bottom edge of the screen. Swipe up quickly to go to the home screen, like you're sweeping the app off the screen, or pause mid-swipe to instead go to the app switcher. You can even swipe between apps if you swipe along the very bottom edge of the screen. You can summon Siri by saying "Hey Siri," or just by pressing and holding the Sleep/Wake button on the side of the iPhone X.
Apple Pay also uses Face ID to authenticate transactions. Apps can use the Face ID system too, just like they could use Touch ID already.
New iPhone X cameras for AR and Animoji
Like the iPhone 7 Plus, the iPhone X sports two 12-megapixels cameras on the rear, only this time the lenses are stacked vertically. They still protrude from the back of the phone just slightly, but it's hard to mind when you consider the specs: dual optical image stabilization, larger sensors for lower-light performance, higher dynamic range, zero shutter lag, and an improved quad-LED True Tone flash.
Coupled with iOS 11's Camera app, the iPhone X supports Portrait mode and the beta Portrait Lighting feature, which detects the different planes of a person's face and adjusts the lighting on each one to make everyone look their best. In fact, even the TrueDepth camera on the front of the iPhone X supports Portrait mode and Portrait Lighting—best selfies ever.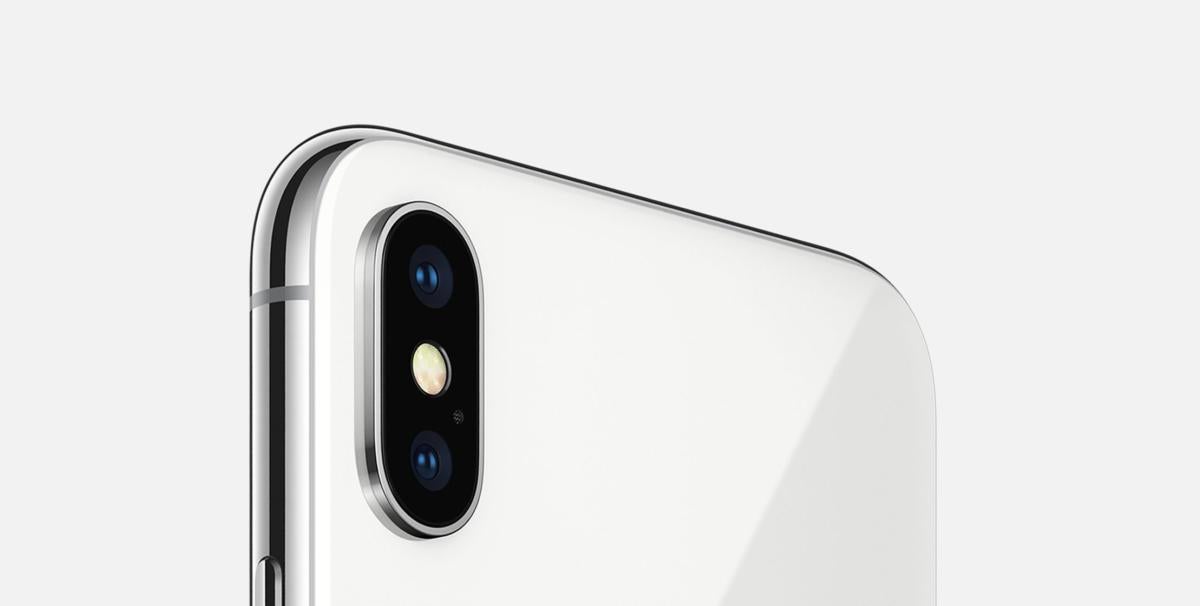 On the front of the iPhone X, the TrueDepth face-recognizing camera system has more tricks than just Face ID. A new feature in Messages called Animoji can mimic your mood and expression. They track 50 facial muscles to sync the emoji with what you're saying, and then send your "talking head" to a friend. You get a dozen options at launch, including the poo emoji.
Yes, your dreams of turning yourself into an animated talking lump of excrement (or, I guess, chocolate pudding?) are finally coming true.
The A11 Bionic chip brings powerful performance
Inside, the iPhone X sports an A11 Bionic chip, which Apple says is 70 percent faster than the A10 Fusion in the iPhone 7 and 7 Plus. It has six cores, two for high-performance computing that are 25 percent faster, and four efficiency cores to save battery life during lower-intensity tasks. A performance controller can even combine all six cores at once.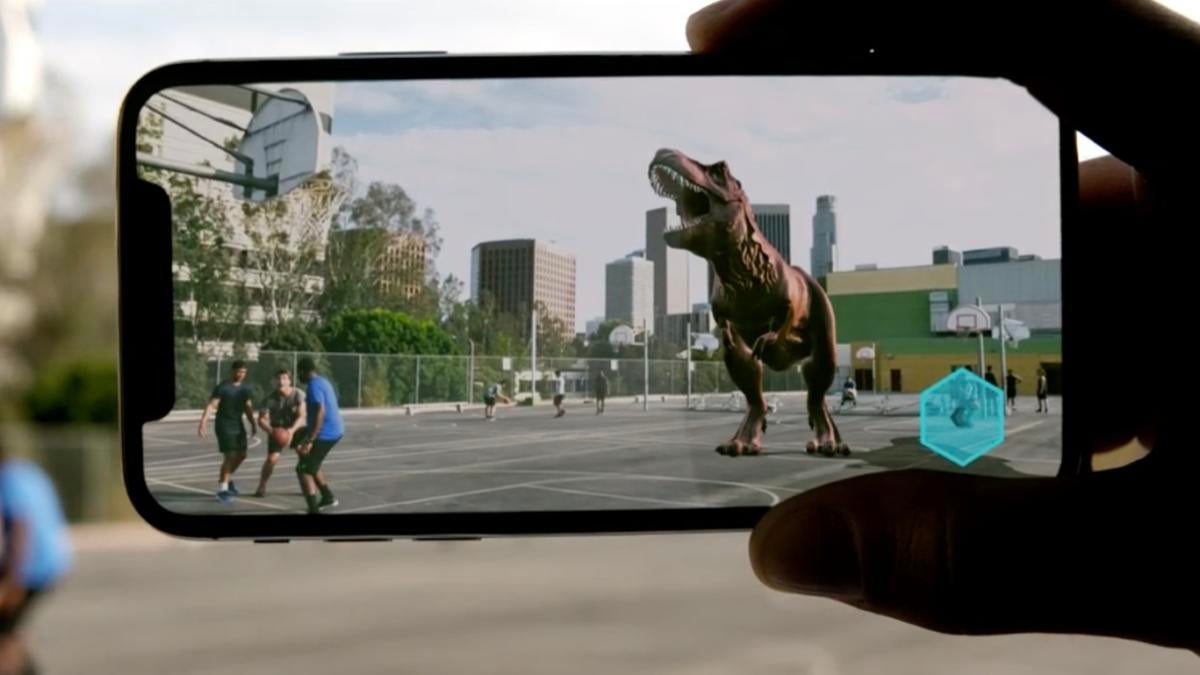 Apple even designed its own GPU, a three-core version that's up to 30 percent faster than the GPU in the iPhone 7. Graphics performance is useful for more than just big-name games, though—the iPhone X needs it for augmented reality apps and machine learning too.
iPhone X wireless charging with Qi
iPhone X supports wireless charging with the Qi standard, and Apple will offer existing Qi charging solutions in its retail stores. Next year, Apple will even sell its own extra-wide AirPower charging pad that can simultaneiously charge an iPhone X, an Apple Watch Series 3, and even a set of AirPods once you spring for a new charging case that supports Qi.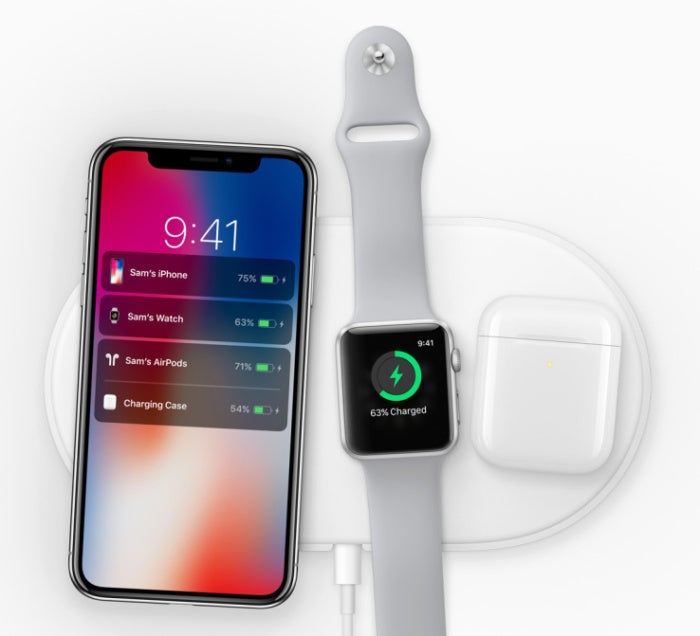 iPhone X even has LTE Advanced and Bluetooth 5.0, along with stereo speakers and the same dust- and water-resistance as the iPhone 7.
iPhone X colors, price, and release date
This new technology doesn't come cheap, and the iPhone X will start at $999 for 64GB of storage. You can increase that to 256GB for $1,149.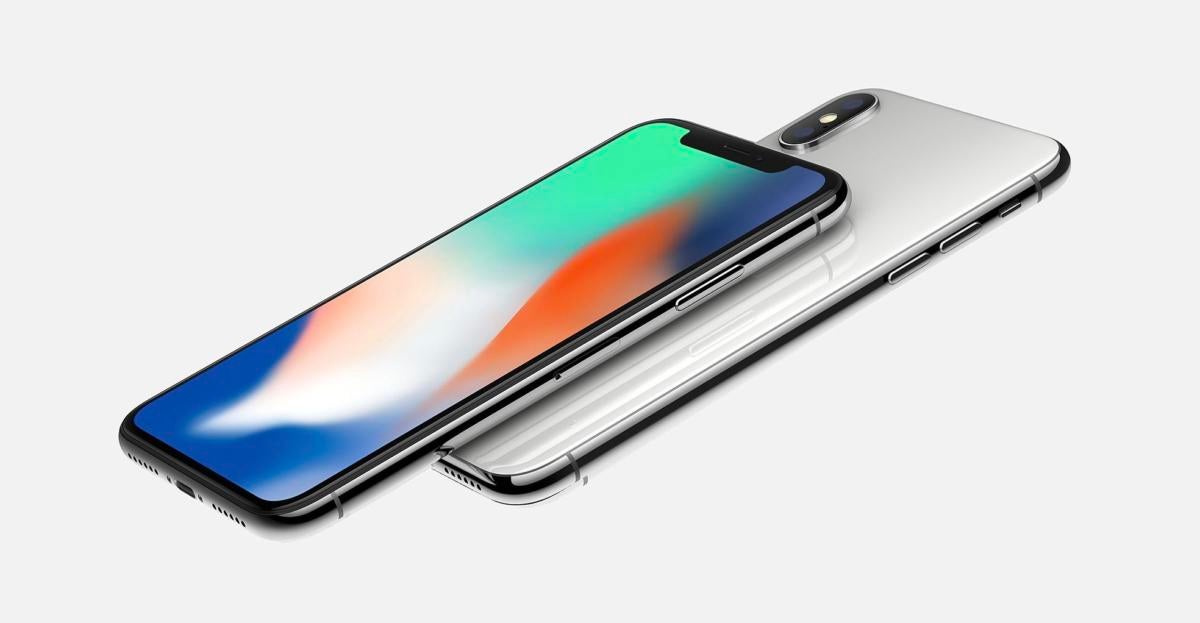 iPhone X comes in space gray or silver—sorry, fans of rose gold and the new bronze-ish gold iPhone 8! Because the bezel on the front is so small, both iPhone X colors have a black front, while the silver iPhone 8 has a white bezel around the screen.
Apple will take preorders starting Friday, October 27, and the iPhone X will ship a week later on November 3. If you need an iPhone before that, the iPhone 8 ships on September 22 (preorders September 15), at $699 for 64GB, with a 256GB option too. But the 10th anniversary, flagship iPhone X is the real deal, and we can't wait to give it a thorough review.