Five-inch and smaller phones are a dying breed. From the iPhone X to the Note 8, it seems like everyone wants bigger and bigger phablets nowadays, and 6-inch displays are vastly becoming the new norm.
But for at least one more year, two of the best best you can buy have 4.7- and 5-inch screens: the iPhone 8 and Pixel 2. But how do they stack up against each other? Let's take a look:
iPhone 8 vs Pixel 2: Size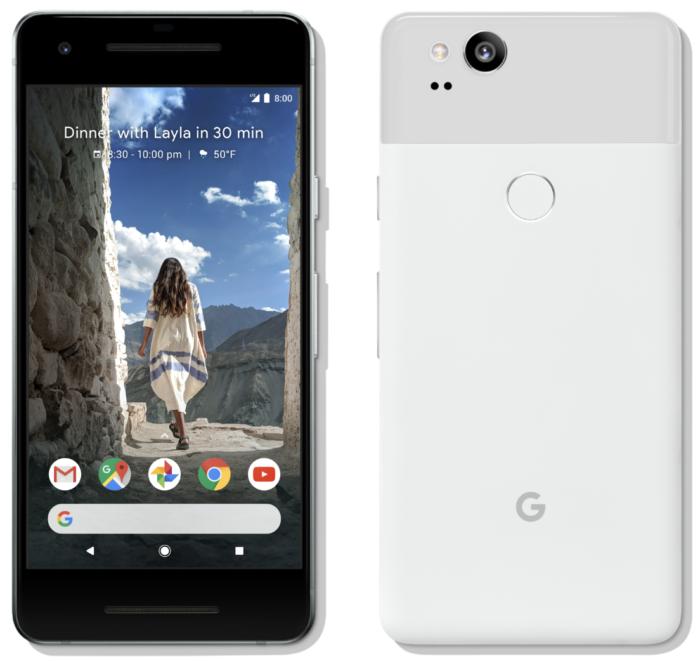 As long as Apple keeps the home button below the screen, the iPhone 8 isn't about to get much smaller. But the Pixel 2's bezels are just as big, in fact they're a little bigger:
iPhone 8: 138.4 x 67.3 x 7.3mm
Pixel 2: 145.7 x 69.7 x 7.8mm
It's hard to say why the Pixel has such large top and bottom bezels, but it does have front-facing stereo speakers above and below the screen. Neither phone is going to win any design awards in 2017, but they're both small enough to comfortably fit in a back pocket or a clutch bag.
iPhone 8 vs. Pixel 2: Screen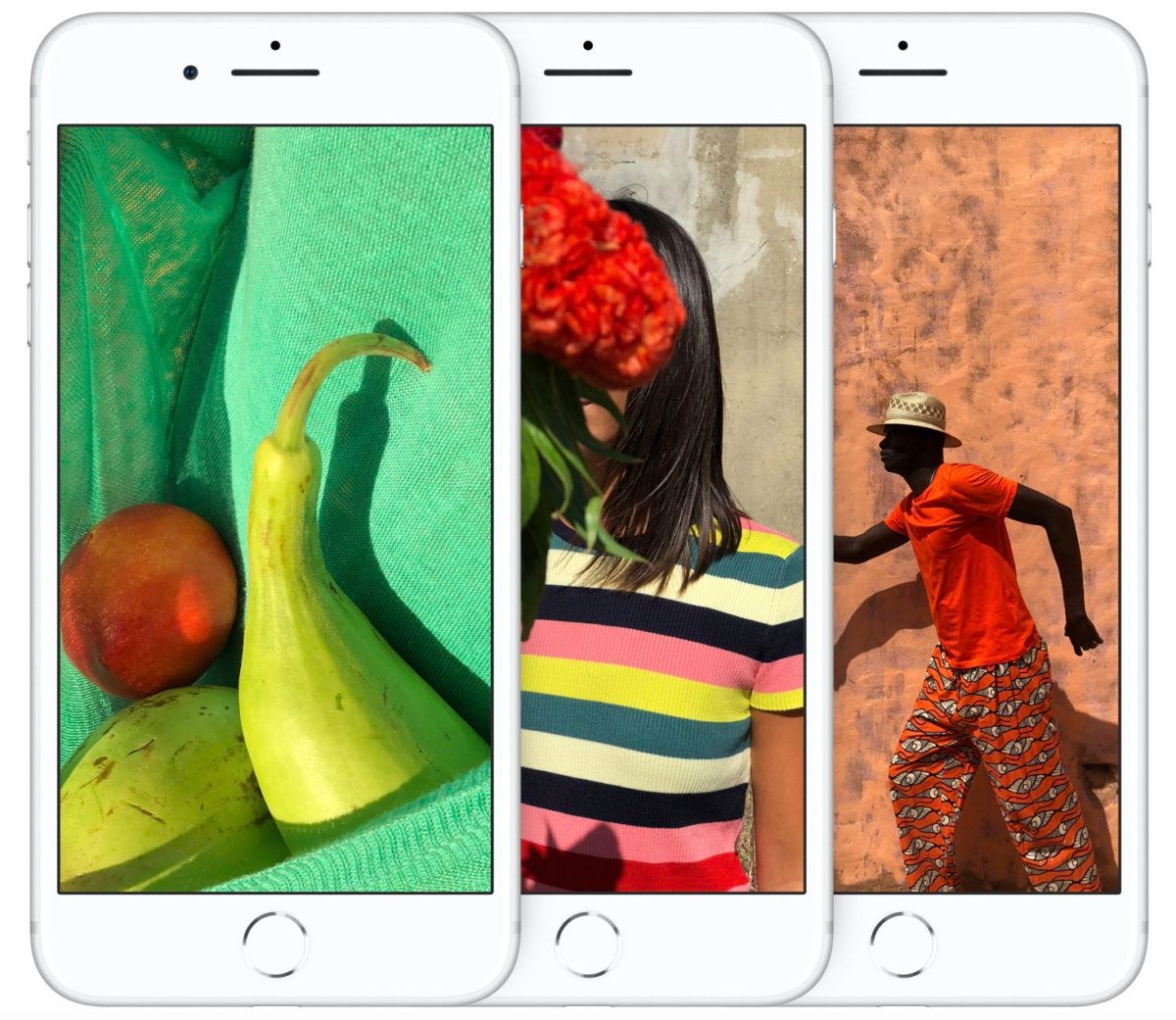 The iPhone 8 and Pixel 2 look similar, but their screens are actually quite different:
iPhone 8: 4.7-inch, 1334 x 750 LCD, 326 ppi
Pixel 2: 5-inch, 1920 x 1080 AMOLED, 441ppi
The Pixel 2's display is a little bigger than the iPhone 8's with a slightly higher pixel density. Plus, it uses AMOLED screen technology to bring vivid colors and deep blacks. But the iPhone 8 is no slouch. The iPhone 7 display was given stellar marks, and the 8's is even better, with Apple's True Tone technology that adjusts the color and brightness to match the lighting around you.
iPhone 8 vs. Pixel 2: Performance
Both phones feature best-in-class processors for their respective ecosystem: the Snapdragon 835 in the Pixel 2 and Apple's A11 Bionic chip in the iPhone 8. Both chips offer impressive performance and power efficiency, and with fully optimized OSes, both phones will be impressively fast. Benchmarks might favor the iPhone 8, but make no mistake: the Pixel 2 is a screamer.
iPhone 8 vs. Pixel 3: Battery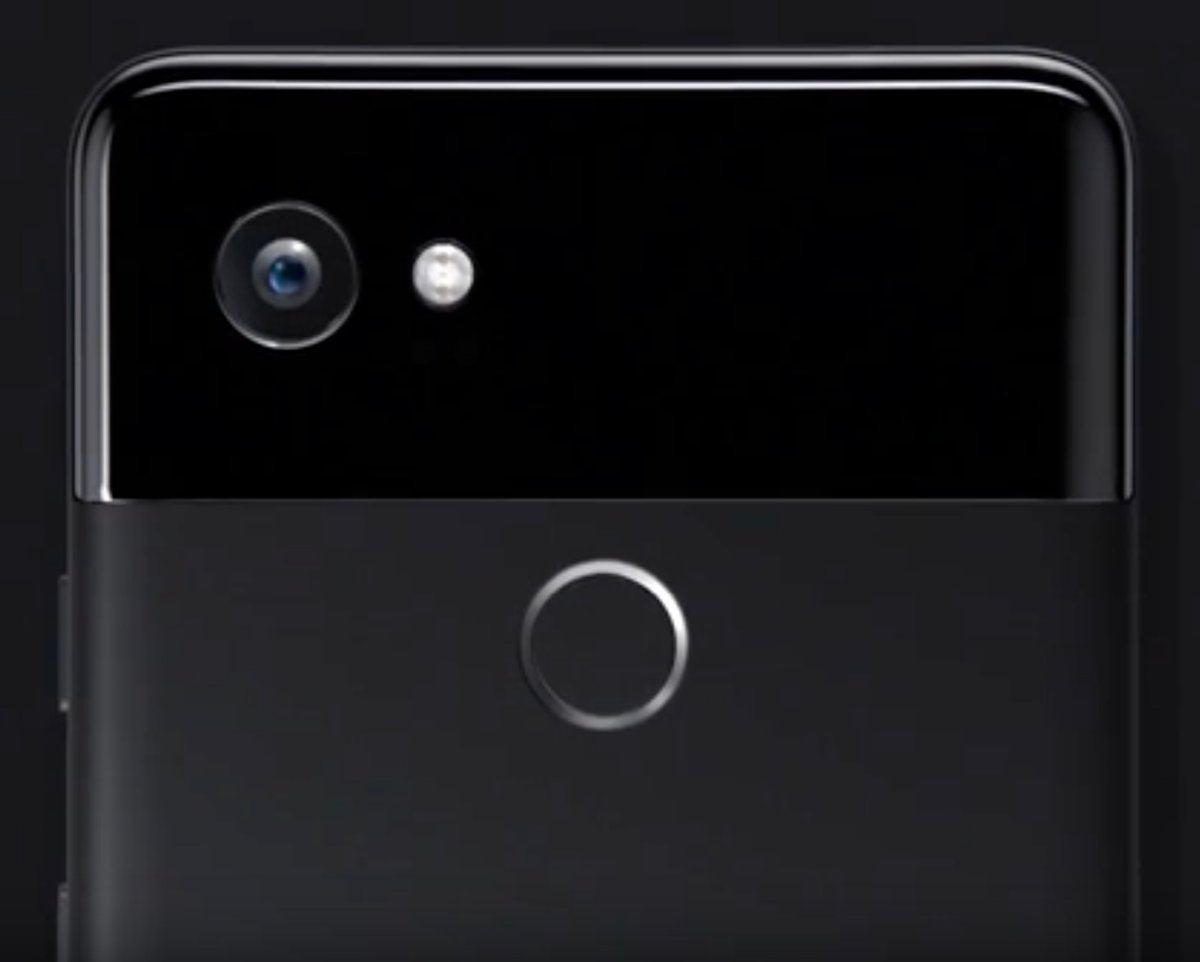 On paper, the Pixel 2 clearly outpaces the iPhone 8 when it comes to battery capacity:
iPhone 8: 1,821mAh
Pixel 2: 2,700mh
Battery life, however, is a different story. Apple says the iPhone 8 gets battery 14 hours of talk time and 12 hours of Internet use. Google doesn't break down the Pixel 2 in the same way on its spec sheet, but the battery is the same size as last year's Pixel, which offered impressive all-day coverage.
Both phones offer fast charging, but Google says you can get 7 hours of use after just 15 minutes of charging. Alternatively, the iPhone 8 will fill half its battery after about a half-hour go charging. One advantage the iPhone 8 does have, however, is support for Qi wireless charging.
iPhone 8 vs. Pixel 2: Intelligence
The Pixel 2 is packed with AI smarts powered by Google Assistant. There's Google Lens, that lets you use the camera to learn about things around you; Active Edge, so you can squeeze your phone to summon Assistant; and new actions that let you control your phone and your life with your voice.
iPhone 8 has Siri, of course, but it's not quote as capable as Assistant is on the Pixel 2. For example, you can point your phone at an address on a piece of paper, and it will recognize it, scan it, and add it to your contacts without any prompts. Siri just isn't capable of doing that.
iPhone 8 vs. Pixel 2: Storage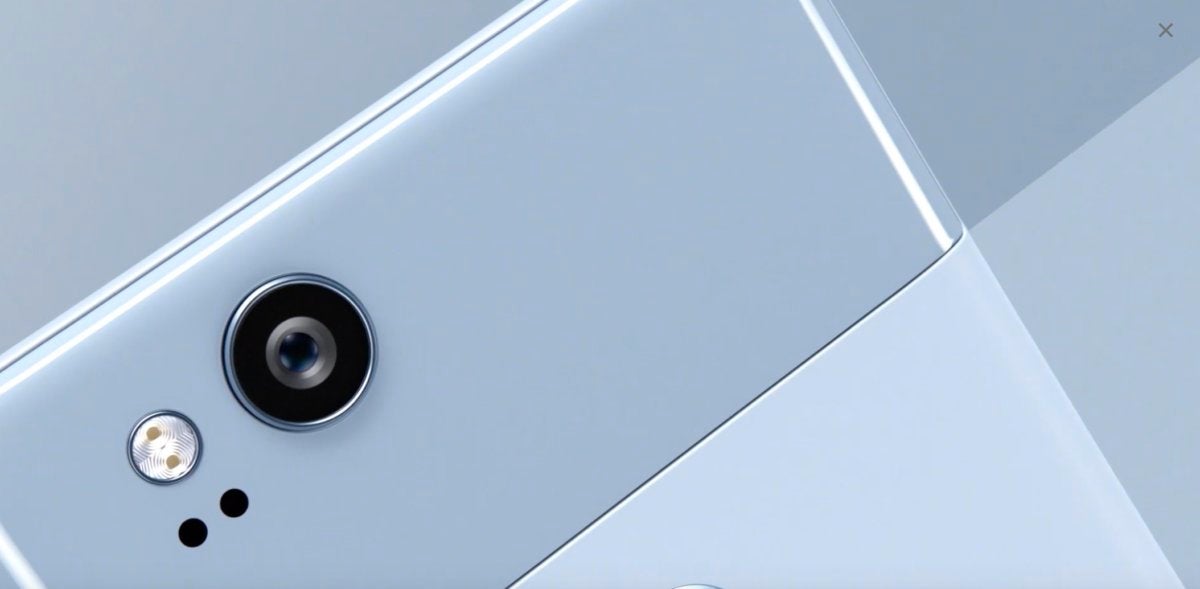 Both the iPhone 8 and the Pixel 2 eliminated the 32GB option this year, making the base model 64 GB. And they both offer a single higher storage capacity as well:
iPhone 8: 64GB, 256GB
Pixel 2: 64GB, 128GB
Neither phone offers expandable storage, so if you need more space, the iPhone 8 is the way to go.
iPhone 8 vs. Pixel 2: Water resistance
You don't need to worry about getting either phone wet:
iPhone 8: IP67 (submersion of 1 meter for 30 minutes)
Pixel 2: IP67 (submersion of 1 meter for 30 minutes)
iPhone 8 vs. Pixel 2: Camera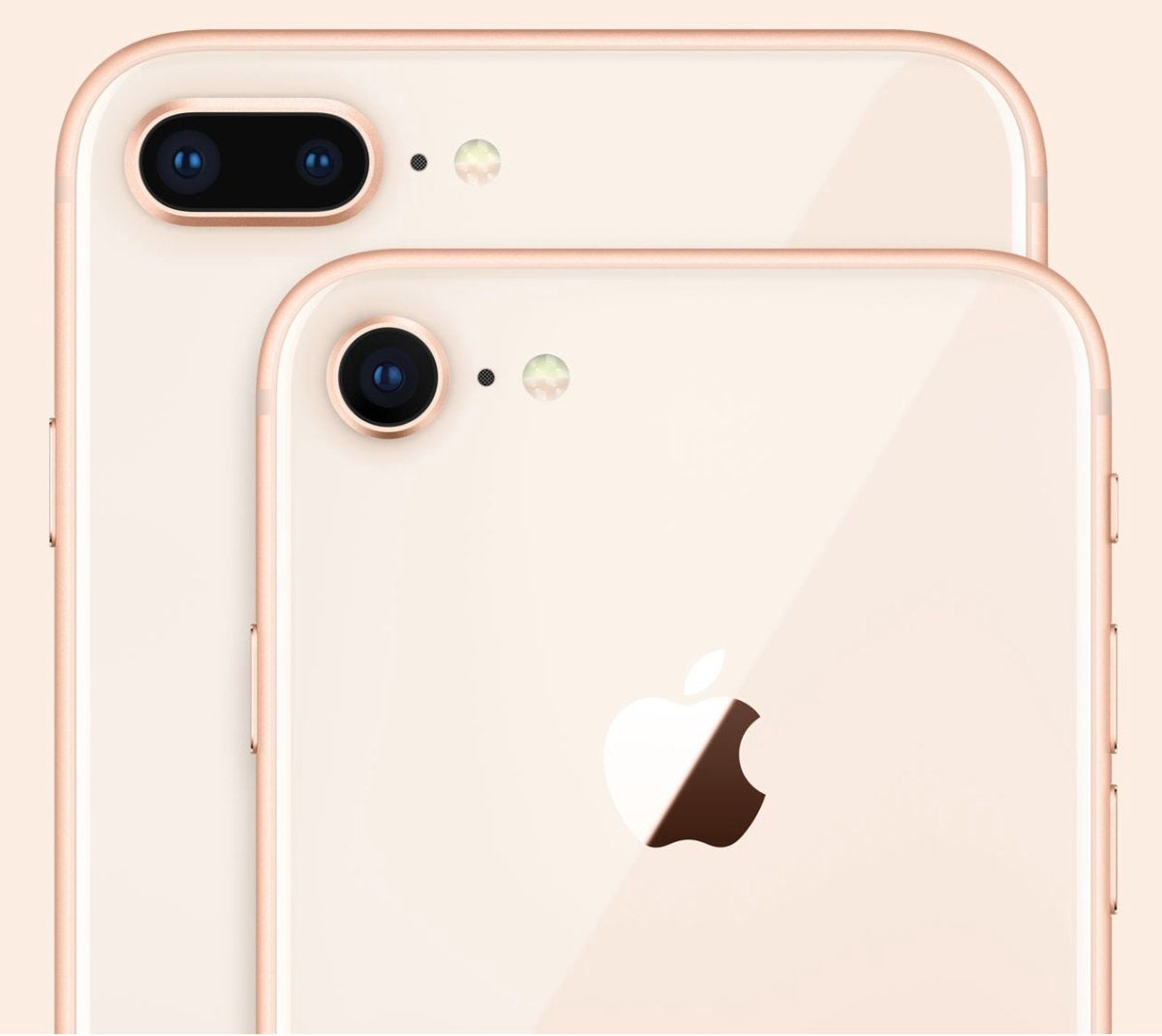 The iPhone 8 and Pixel 2 have two of the best cameras in the business, with DxO scores of 94 and 98, respectively. Both cameras have impressive specs, but much of the magic happens behind the scenes:
iPhone 8: 12MP, f/1.8, autofocus with focus Pixels, optical image stabilization
Pixel 2: 12MP, f/1.8, laser autofocus, dual pixel phase detection, optical image stabilization
Neither phone offers a dual-camera setup, but only the Pixel 2 offers a portrait mode. Apple restricts its faux bokeh effects to the larger iPhone 8 Plus, but Google replicates the experience with just one camera. And portrait mode is available on the front camera as well.
On the video side, the iPhone 8 films 4K in 60fps, while the Pixel 2 films at 30fps. Additionally the Pixel 2 and iPhone 8 both have slo-mo video support for 1080p at 240fps.
As a perk to Pixel owners, Google also offers unlimited cloud photo storage for free with the Pixel, which will cost you a few dollars a months through iCloud.
iPhone 8 vs. Pixel 2: Price and availability
Neither phone is cheap, but they're also a whole lot else expensive than their larger siblings:
iPhone 8: $699 (64GB), $849 (256GB)
Pixel 2: $649 (64GB), $749 (128GB)
The iPhone 8 is available now through Apple.com and all four major carriers. The Pixel 2 can be preordered through the online Google Store and will release Oct. 19. However, it is a Verizon exclusive, so AT&T, Sprint, and T-Mobile customers will need to buy an unlocked phone and bring it into a store for activation.