You, dear reader, are clearly someone who pays attention to what Apple is doing. So here's a quick quiz: How many Apple Watches did Apple sell during its last financial quarter?
If you answered, you were guessing. Apple doesn't disclose how many Apple Watches it sells, either by units or dollars. Unlike the iPhone, iPad, and Mac, which the company does break out, the Apple Watch is rolled into an Other Products category that also contains Apple TV and various other stuff.
Apple says it has competitive reasons for not disclosing actual sales figure, but it still wants to boast about how well Apple Watches are selling. Which leads Apple to play a game that's common among tech and tech-related companies: providing superlatives without details.
Bezos charts
Perhaps the company that's most famous about this is Amazon. Amazon CEO Jeff Bezos loves to boast about how well Prime is doing, and how great Kindle sales are… but he doesn't want to give specifics. Bezos takes it to a whole other level by frequently displaying charts in presentations with the Y axis removed.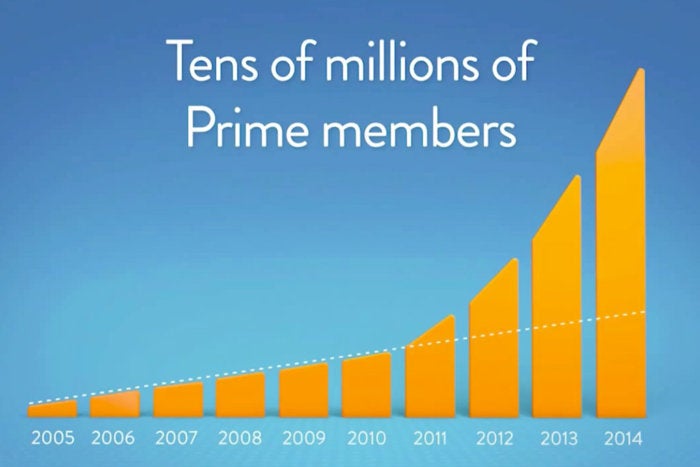 These " Bezos charts" aren't information free—I'm going to assume that the relative height of the bars is accurate. But without knowing actual figures, all it does is show growth. Which is great, but is Amazon selling hundreds of Kindles, or thousands, or millions? There's no way to know from the chart.
Sometimes companies aren't even kind enough to present their vague superlatives in chart form. The company most frequently assailed for providing superlatives without detail is Netflix. Despite the TV industry's obsession with ratings, Netflix plays it coy. The company will sometimes drop factoids about the most-rewatched Star Trek episodes, or what shows lead people into watch The Defenders, but actually disclosing how many people watch particular shows on Netflix? It rarely happens, though Netflix's Ted Sarandos did reveal how many people watched Beasts of No Nation that one time.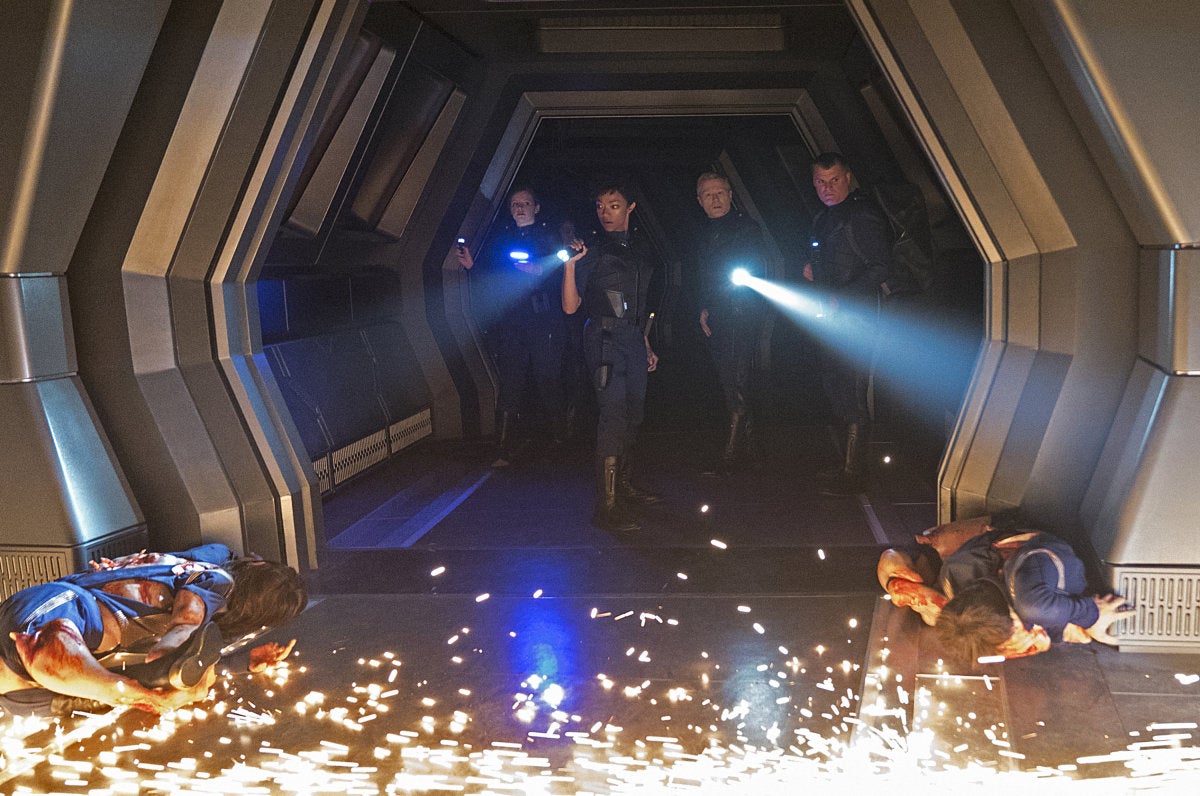 The past couple of weeks, I've been enjoying Star Trek: Discovery on CBS All Access, which I've subscribed to so that I can watch a new Star Trek series as it's… what's the streaming equivalent of airing? Made available. Anyway, I'm not alone—CBS has been putting out press release after press release trumpeting its success in building a subscriber base on the back of Star Trek fans. Except… guess what's missing? Actual subscriber figures! Instead, the press release says things like:
Star Trek: Discovery has pushed the service a new record high for subscriber sign-ups in a single week. This builds on the momentum and previous record the series set around its Sept. 24 premiere which marked a record-breaking day, week and month for the service… Following STAR TREK: DISCOVERY's premiere on Sunday, Sept. 24, CBS All Access' daily growth in subscribers is up more than 200 percent year-over-year.
In other words… we know they've broken the record they set the previous week. We know that "daily growth" is up 200 percent over the previous year. (Though "daily growth in subscribers" is itself a weird measurement.) It's all way better than it was before… whatever that was. Is it a million new subscribers, or 20,000? We just don't know.
Maybe they could make a Bezos Chart to help us out.
Figuring out Apple Watch sales
Anyway, to bring this back to Apple: I guess I can appreciate that the company wants to keep its sales details a secret. But on one level, it's a bit silly, because there's plenty of context around Apple Watch sales. At Apple's media event in September, Tim Cook said that Apple Watch is now the biggest watch business in the world, surpassing Rolex—so if you know how well Rolex is doing, you've got an idea where Apple Watch sales must be.
Just about every quarter, Cook and Apple characterize Apple Watch sales in some way, whether it's that they've had "the best quarter yet", or experienced "50 percent year-over-year growth", which has allowed some wags to create sarcastic charts of Apple Watch sales in the style of Amazon's.
More seriously, if you analyze the size and growth of Apple's Other Product category, you can make a pretty good guess about how Apple Watch sales are doing. Analyst Horace Dediu has been doing this all along, and his results are strong. Dediu says Apple has sold about 33 million Apple Watches since launch, generating about $12 billion in sales.
Those aren't bad numbers at all. It's a shame Apple won't give them to us directly, but it's far from the only company playing this game.