For the first time, Apple has not just two sizes of its newest iPhone, but two distinctly different iPhones. There's the iPhone 8 and the iPhone 8 Plus, which keep the same form-factor we know and love, Retina display, Home button, and all. And then there's the new hotness, the bleeding-edge iPhone X, with an OLED display and a TrueDepth camera that unlocks the phone when you look at it.
You'll notice that Apple didn't call the iPhone X the "iPhone Pro," to match the naming scheme of the iPad and MacBook lines. That may be because inside, the iPhone X and the iPhone 8 Plus are really pretty similar. They do have some key differences, however. So, which one should you buy? Without further ado, here's a complete comparison between the iPhone X and the iPhone 8 Plus.
iPhone 8 Plus vs. iPhone X: Size
The iPhone 8 Plus is the bigger phone physically, even though the iPhone X's display is actually larger when measured diagonally.
The iPhone 8 Plus has a 5.5-inch screen, but it's surrounded by a bezel with the FaceTime camera on the forehead and the traditional Home button on the chin.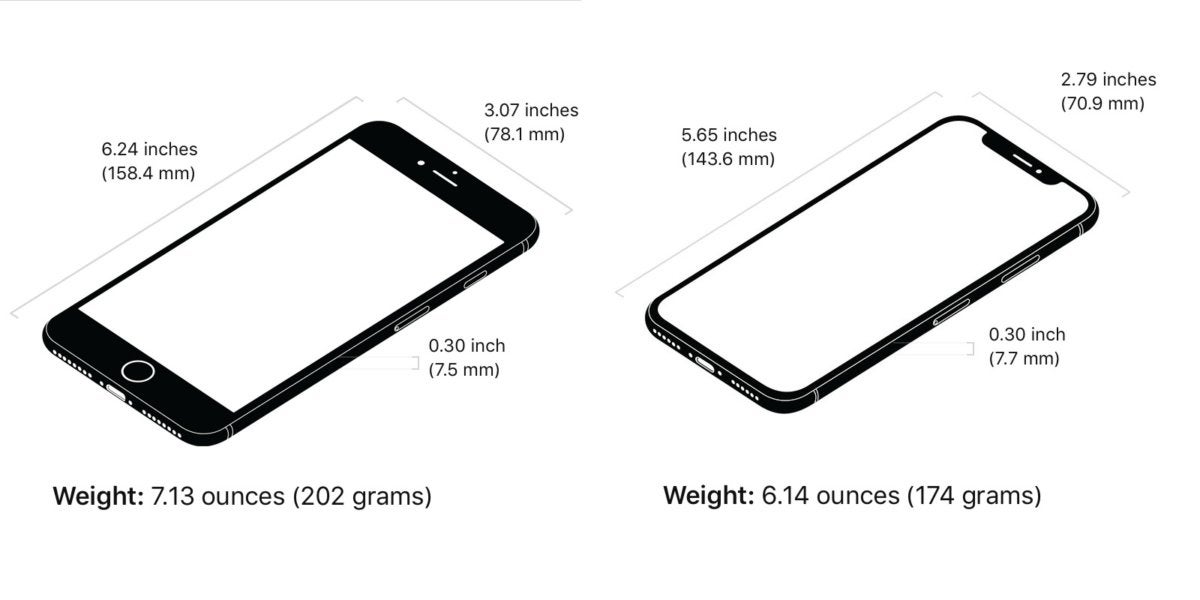 On the other hand, the iPhone X has a 5.8-inch screen, but it's in a more compact package with nearly no bezel, no Home button, and a little "notch" for the front-facing TrueDepth camera system. We think the iPhone X form factor is the iPhone's best size yet, but if you have larger hands and/or like the bezels, the iPhone 8 Plus may be a better fit.
iPhone 8 Plus vs. iPhone X: Display
The biggest difference between these iPhones is the display. The iPhone 8 Plus sports the same Retina display as it has in prior generations, an LCD that in the Plus size is full HD at 1920×1080.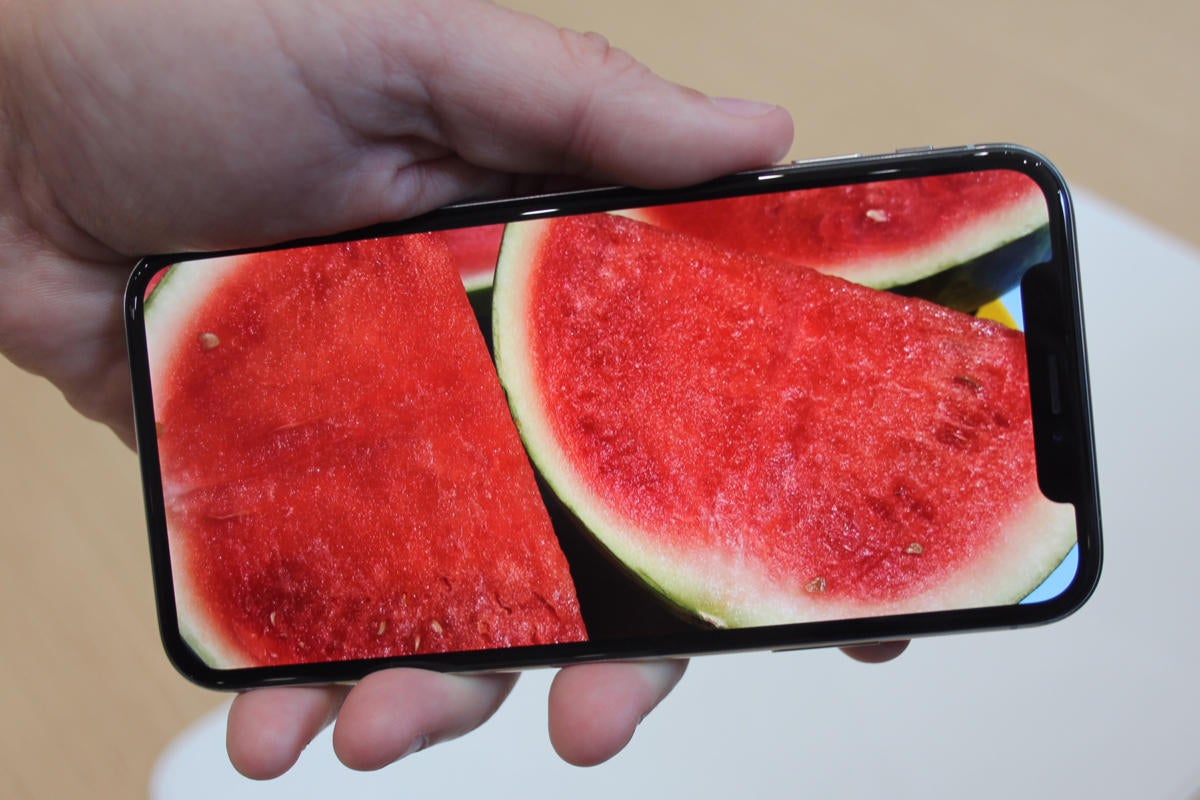 Apple completely changed that with the iPhone X. It has an edge-to-edge OLED display, which gives it a much higher contrast ratio and support for HDR video. It's got a higher resolution (2436×1125) and pixel density too—Apple's even calling it "Super Retina."
When comparing these phones side-by-side, the iPhone X is the clear winner by far. The colors are rich and pop, text looks clean and sharp, and the black is so deep that we find it mesmerizing. This is the best screen we've seen on an iPhone.
iPhone 8 Plus vs. iPhone X: Performance
Inside, the differences aren't so stark. Both phones pack the same processor, Apple's 64-bit A11 Bionic system-on-a-chip with an embedded M11 motion coprocessor. Both also have a dedicated neural engine to let AI processing happen on the device.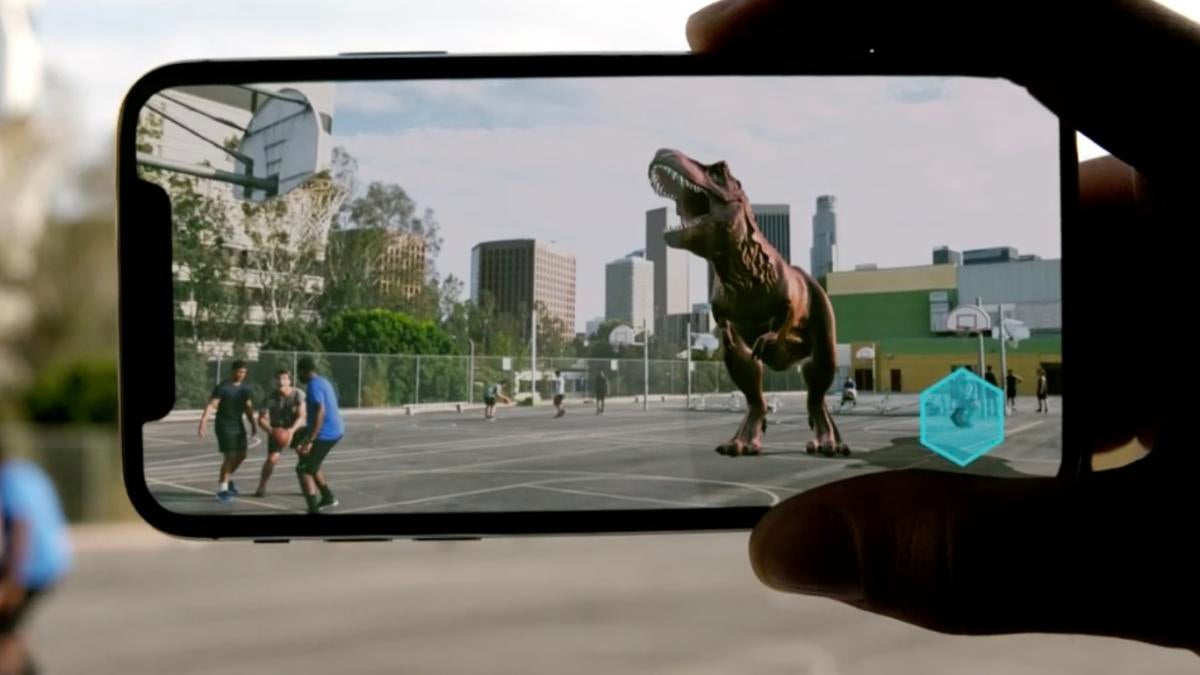 The A11 Bionic has a whopping six cores: Two for high-performance computing, and four efficiency cores for tasks that don't require as much performance—or as much power. Apple says the A11 is 75 percent faster than the previous generation.
Our benchmarks between the two phones are pretty similar. Obviously, the A11 Bionic is faster than last year's A10 Fusion, but what's of note here—and not surprising—is that the iPhone X essentially performs the same as the iPhone 8 and iPhone 8 Plus. These three phones have the same processor, so if all you want in a new iPhone is faster performance and you could not care less about new features like Face ID or the cameras, get an iPhone 8 Plus. (You can check out our benchmark scores here.)
iPhone 8 Plus: 6-core, 64-bit A11 Bionic, M11 motion coprocessor, neural engine iPhone X: 6-core, 64-bit A11 Bionic, M11 motion coprocessor, neural engine
iPhone 8 Plus vs. iPhone X: Battery
If battery life is the most important to you, the iPhone 8 Plus with its physically bigger battery should eke out a little more life during Internet use and video streaming, although Apple estimates about the same battery life for talk time and audio playback. We've found similar results in our own testing, too.
Both of these iPhones support Qi wireless charging, and Apple wil have its own charging pad next year, although plenty of Qi products exist already.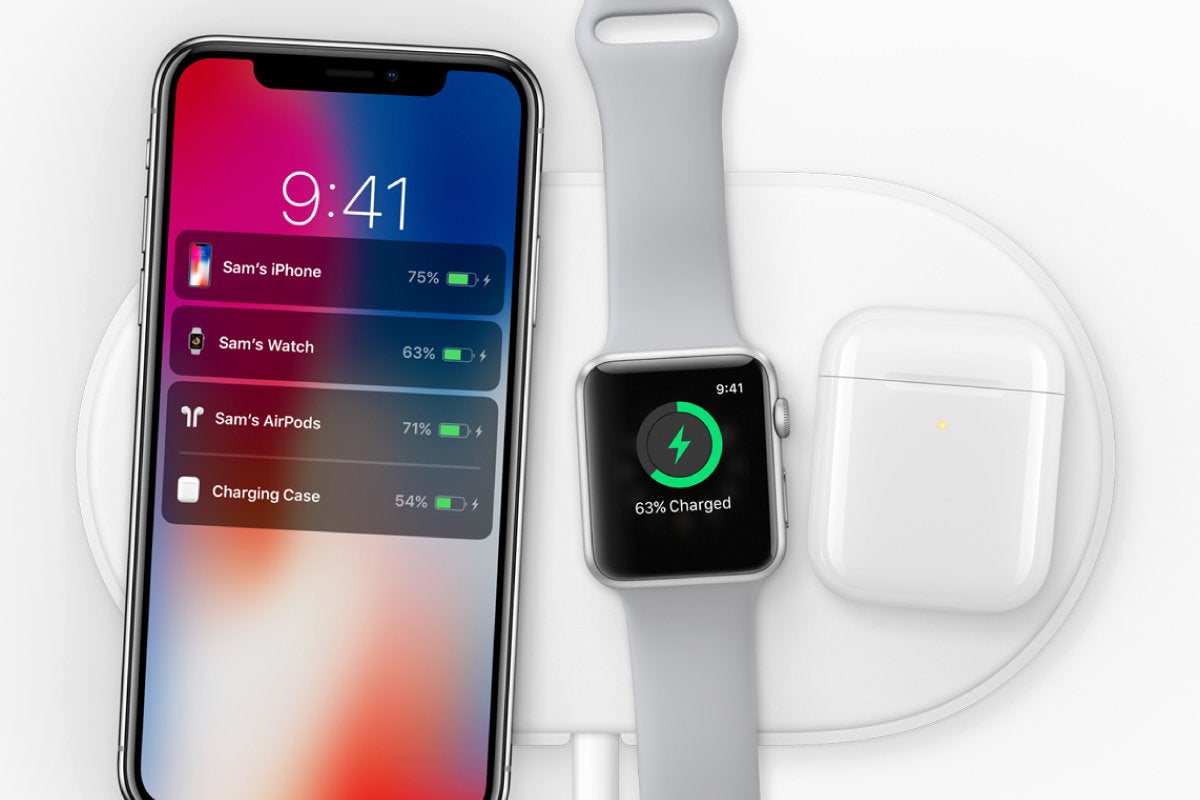 Both phones also support fast charging if you spring for one of Apple's USB-C power adapters and a USB-C to Lightning cable. It's speedy, though: Up to 50 percent charge in just half an hour.
And of course you can always charge up the old-fashioned way too: A standard Lightning cable and USB power brick are still included.
Further reading: Apple AirPower wireless charging pad: Everything you need to know
iPhone 8 Plus vs. iPhone X: Rear camera
The iPhone 8 Plus still has an edge over the regular iPhone 8 when it comes to camera features. But the iPhone X has the same dual-lens camera on the back as the iPhone 8 Plus, and the same video recording features too.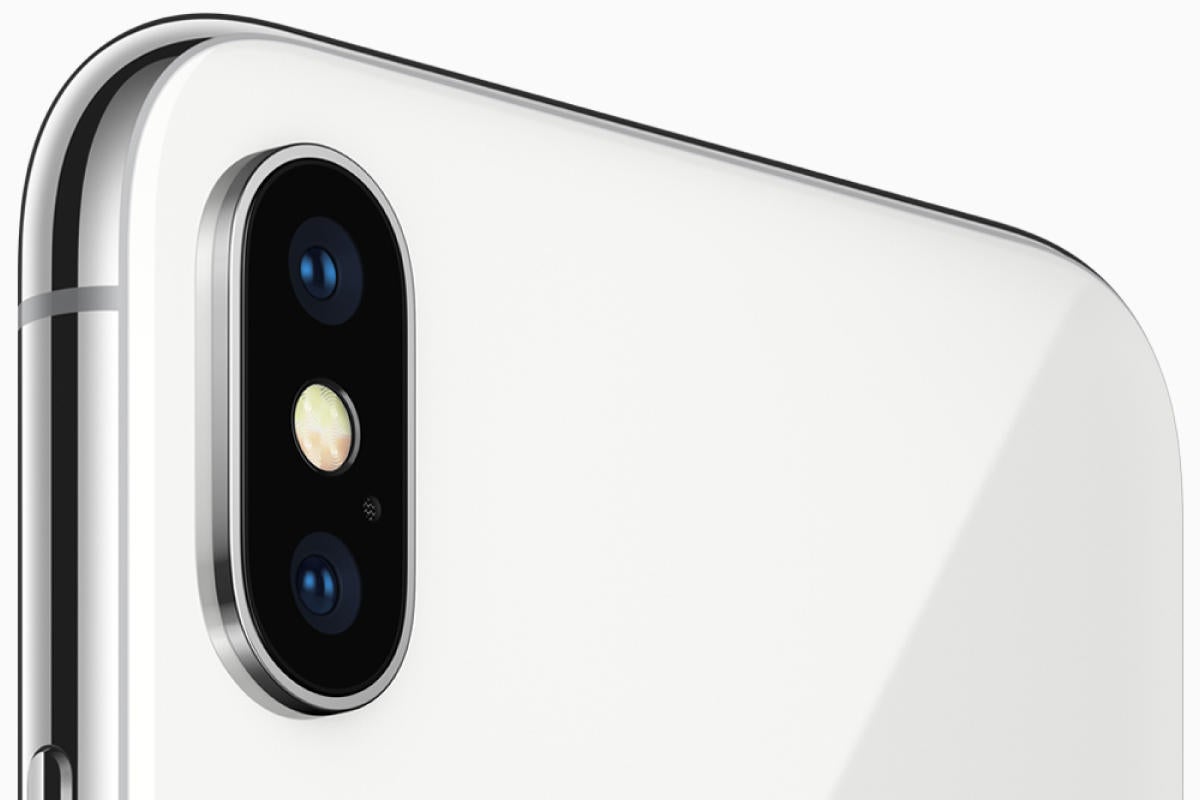 The one little difference is that the iPhone X has "dual optical image stabilization," meaning it works on both of the rear lenses, while the iPhone 8 Plus has just "optical image stabilization," according to Apple.
Further reading: The iPhone 8 has the best smartphone camera, DxOMark says, but iPhone X will probably beat it
Further reading: iPhone 8 Plus camera test: Is it worth the upgrade from iPhone 7 Plus?
Camera specs
Video recording
iPhone 8 Plus: 4K video recording at 24, 30, or 60 frames per second. 1080p video recording at 30 or 60 fps. Slo-mo recording in 1080p at 120 or 240 fps. Optical image stabilization, optical zoom, up to 6x digital zoom, time-lapse with stabilization.
iPhone X: 4K video recording at 24, 30, or 60 frames per second. 1080p video recording at 30 or 60 fps. Slo-mo recording in 1080p at 120 or 240 fps. Optical image stabilization, optical zoom, up to 6x digital zoom, time-lapse with stabilization.
iPhone 8 Plus vs. iPhone X: Front cameras
The front-facing cameras on these two phones are so different, Apple gave them different names.
The iPhone 8 Plus has the traditional FaceTime camera, but it has been improved. With a f/2.2 aperture, it takes 7-megapixel stills and records 1080p video. Like the rear cameras, it captures wide-gamut color when taking photos and Live Photos. There's a Retina screen flash to help you get better lighting for your selfies.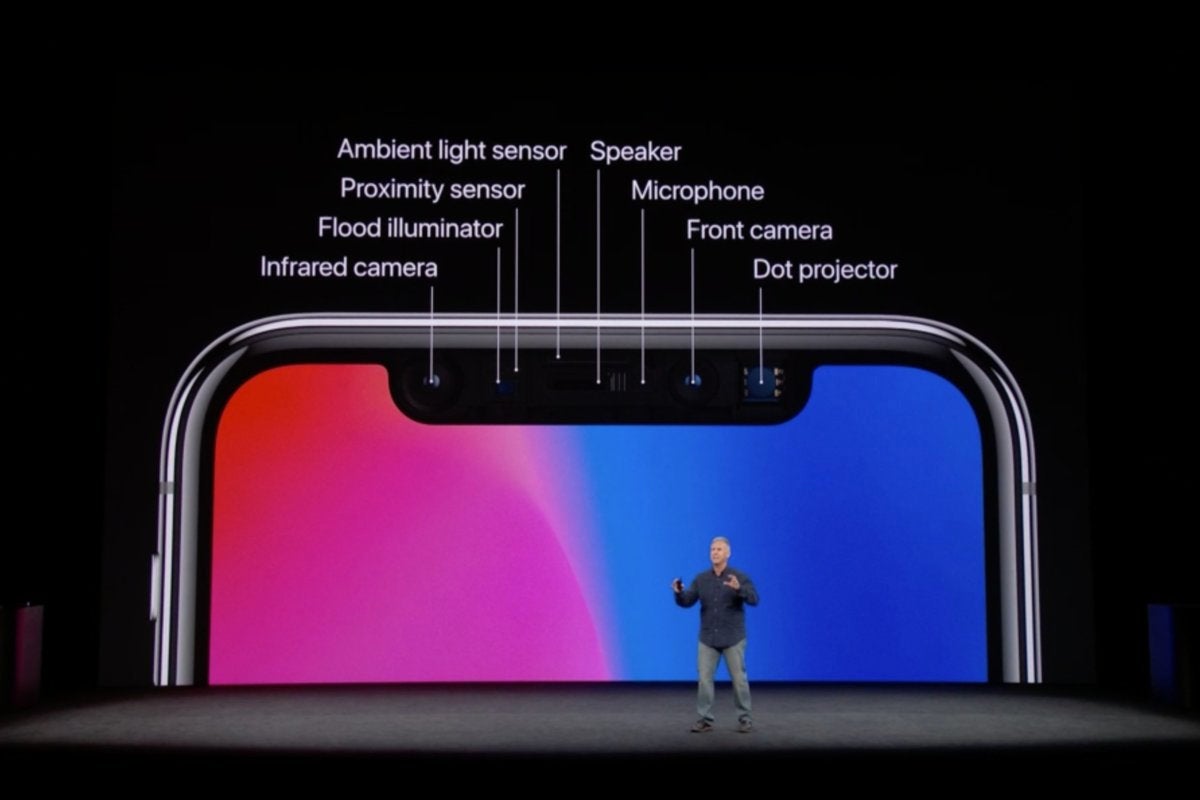 The iPhone X has all of those same features, but its TrueDepth camera goes a lot further. Since you log in to your iPhone X with the new Face ID feature, the TrueDepth camera has special sensors that assist in this secure facial recognition. They include an infrared camera to see you in the dark, a proximity sensor, a flood illuminator, and a dot projector that helps make a 3D map of your face to make sure you're not a photo.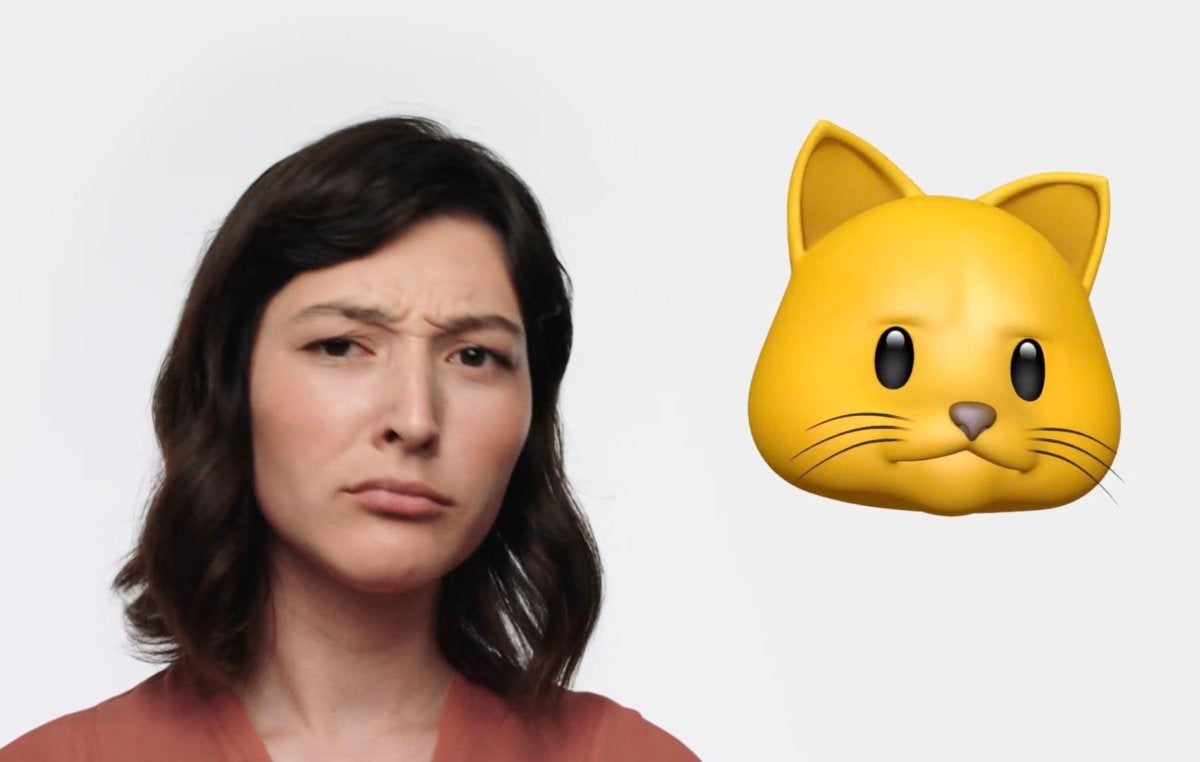 All the tech in the TrueDepth camera is packed into the little "notch" at the top of the iPhone X screen, and it helps this camera have extra features for taking selfies too. Namely, it supports the same Portrait mode and (beta) Portrait Lighting feature as the rear-facing camera. Plus, it has Animoji, a feature that animates an emoji (like a puppy, a unicorn, or yes, a talking poop) with your voice as you speak. It's a silly way to show off this much technology, but it's another thing that'll be fun to demo for friends after you show them how you can unlock your iPhone X by just looking at it.
iPhone 8 Plus vs. iPhone X: Biometrics
The iPhone X is all screen, which means it doesn't have a Home button, which means it doesn't have Touch ID. Instead, Apple uses Face ID to unlock the phone as well as to authorize Apple Pay payments. Third-party apps can also support Face ID to log in, just as they can also use Touch ID.
Face ID and Touch ID create a digital hash based on your face or fingerprint, respectively, and securely store it in the Secure Enclave, a separate coprocessor that handles security features on the device. Then when you log in or authorize a payment, the new facial or fingerprint data you're inputting is compared with the stored data, and if it doesn't match, you still get the option of entering your passcode (to log in), or your password (to sign in to a third-party app or make an iTunes Store purchase, for example).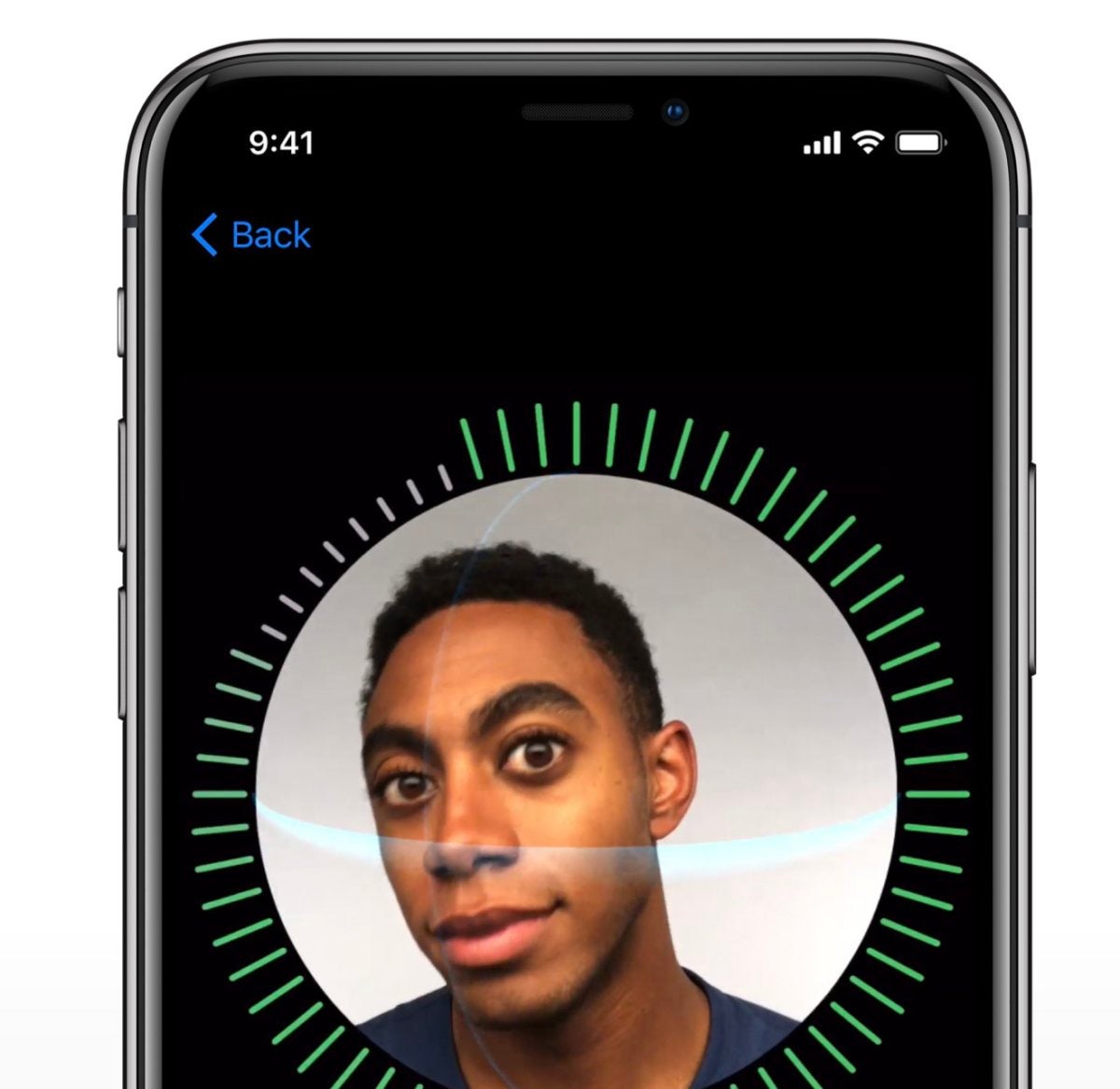 Around iOS, Face ID works like Touch ID. You do have to be looking at the iPhone. You can temporarily disable Face ID by squeezing the Sleep and a volume button at the same time. Or you can turn off Face ID for various features (unlocking your phone, for example) in the Face ID & Passcode section of the Settings app.
On the iPhone 8 Plus, it's Touch ID as normal. The Touch ID sensor is crazy fast, too, and less likely to be fooled, if you're worried about that. Specifically, Phil Schiller joked onstage at the iPhone X unveiling that an "evil twin" (identical twin, natch) could potentially fool Face ID—but even identical twins have different fingerprints.
In the real world, it all comes down to preference—at this point, Touch ID feels like second nature, but after a few days of using Face ID, it feels like a more seamless experience. Face ID does have its flaws, however—for example, it doesn't work when your phone is flat on a table or desk, sometimes low-light environments trip it up, and you may have to remove your sunglasses to use it outside. But when it works, it works impressively well.
Further reading: Face ID on the iPhone X: Apple releases Face ID white paper and support document
iPhone 8 Plus vs. iPhone X: Price and storage
This probably isn't a surprise, but the iPhone X costs more. After all, the TrueDepth camera is brand-new to Apple, and the edge-to-edge OLED screen must be more expensive and difficult to manufacture.
In fact, if you only know one thing about the iPhone X, it's probably, "That's the iPhone that costs $1,000." And it does—it's $200 more than the iPhone 8 Plus, and $300 more than the iPhone 8.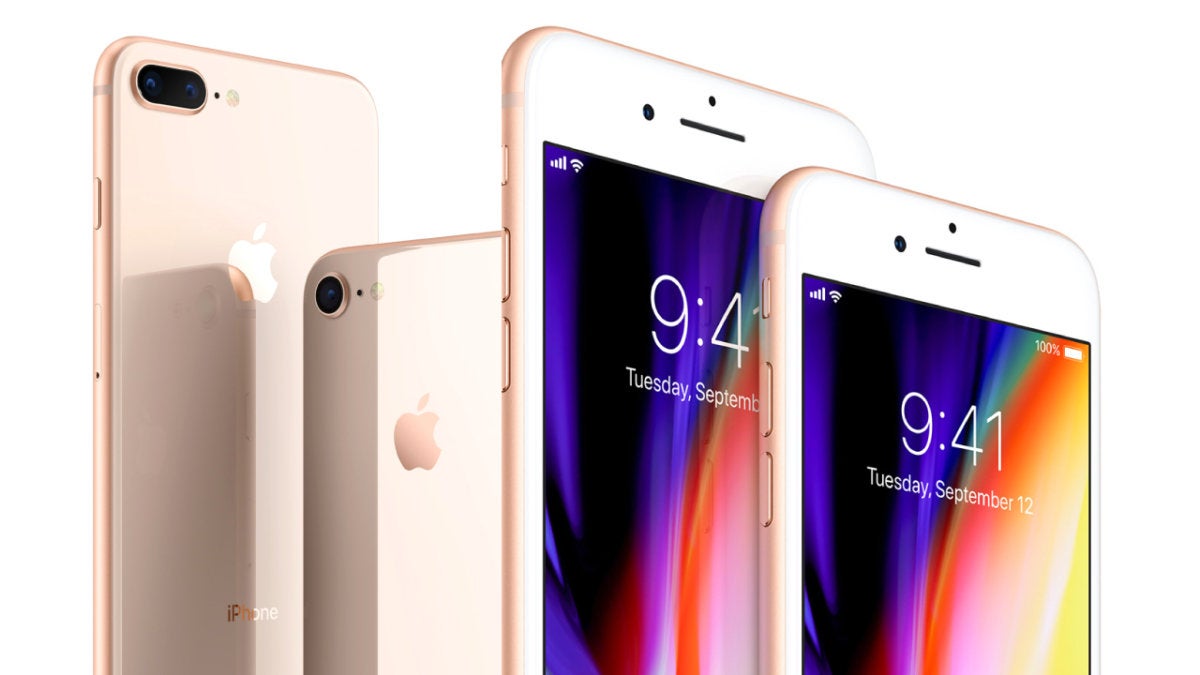 To be (a little bit) fair, iPhone X and iPhone 8 Plus are Apple's two most expensive handsets. All the way at the low end, the iPhone SE starts at $349 (buy from Apple), and Apple still offers the iPhone 6s, iPhone 6s Plus, iPhone 7, and iPhone 7 Plus at various price points in between.
iPhone 8 Plus:
iPhone X:
iPhone 8 Plus vs. iPhone X: Availability
Both iPhones are technically available now, but the epilogue to this story is this: The iPhone 8 Plus is a lot easier to find. Although wait times are getting shorter, the iPhone X is in high demand and short supply, and will probably continue to be somewhat scarce in stores, being first-generation technology and all. If you try to buy an iPhone X at the Apple store today, you're faced with a 1 to 2 week wait time. If you're shopping with a holiday purchase in mind, you'll find more deals and sales involving the iPhone 8 Plus and iPhone 8 (as well as previous years' models) than the iPhone X, too.
This isn't to ding the iPhone X, but some shoppers might wind up going with the iPhone 8 Plus because they can buy one, rather than dealing with the hassle of tracking down the iPhone X in the right color, capacity, and carrier.
iPhone 8 Plus vs. iPhone X: Which one should you buy?
After spending ample time using both the iPhone 8 Plus and the iPhone X, it's hard to pick a clear winner: Both devices offer a top-notch user experience and pack high-end features. You truly can't go wrong with either device. It all comes down to which features are the most important to you.
Go for the iPhone 8 Plus if:
You're coming from an iPhone 6 or older—many of the iPhone 8 Plus's features, like the camera, will be brand-new to you.
You're more price-conscious.
You really like Touch ID and have no interest in Face ID.
You want a familiar user experience in a faster device, and want to skip the learning curve it takes to nail new gestures.
You like the large size of the Plus models.
Go for the iPhone X if:
You want the latest and greatest technology.
You have to have OLED and/or Face ID.
You want a new interface and user experience, but want to stay in the Apple ecosystem instead of switching to Android.
You're on a yearly upgrade plan like Apple's iPhone Upgrade Program—the monthly cost difference is reasonable and it's a good way to try new tech without a complete buy-in.
You're less concerned with cost and are willing to pay for Apple Care or shell out the big bucks if it breaks.
Note: When you purchase something after clicking links in our articles, we may earn a small commission. Read our affiliate link policy for more details.
Susie has been covering Apple since 2006, and when she isn't glued to her MacBook Air and iPhone, you can find her building sand castles at the beach or snowboarding in the mountains.