It was inevitable that Apple would begin signing big-name talent and major franchises to its forthcoming push into original video. Inevitable from the moment it hired two respected television industry executives, Zack Van Amburg and Jamie Erlicht.
Under Eddy Cue, Apple was able to experiment with shows like Planet of the Apps and Carpool Karaoke. But Van Amburg and Erlicht spent years at Sony developing prestige, big-budget scripted programming—and they were not hired at Apple to do anything else. The only question was which big name would be the first to sign a big-money deal to develop programming specifically for Apple.
Now we have our answer: it's Steven Spielberg, who (as reported by the Wall Street Journal) is reviving his '80s anthology series Amazing Stories for Apple. Spielberg is expected to be an executive producer (and American Gods and Star Trek Discovery creator Bryan Fuller is attached as showrunner), and the show will be produced for Apple by his Amblin Television and Comcast's NBCUniversal. The Journal reports that the deal is for 10 episodes at a budget of more than $5 million per episode.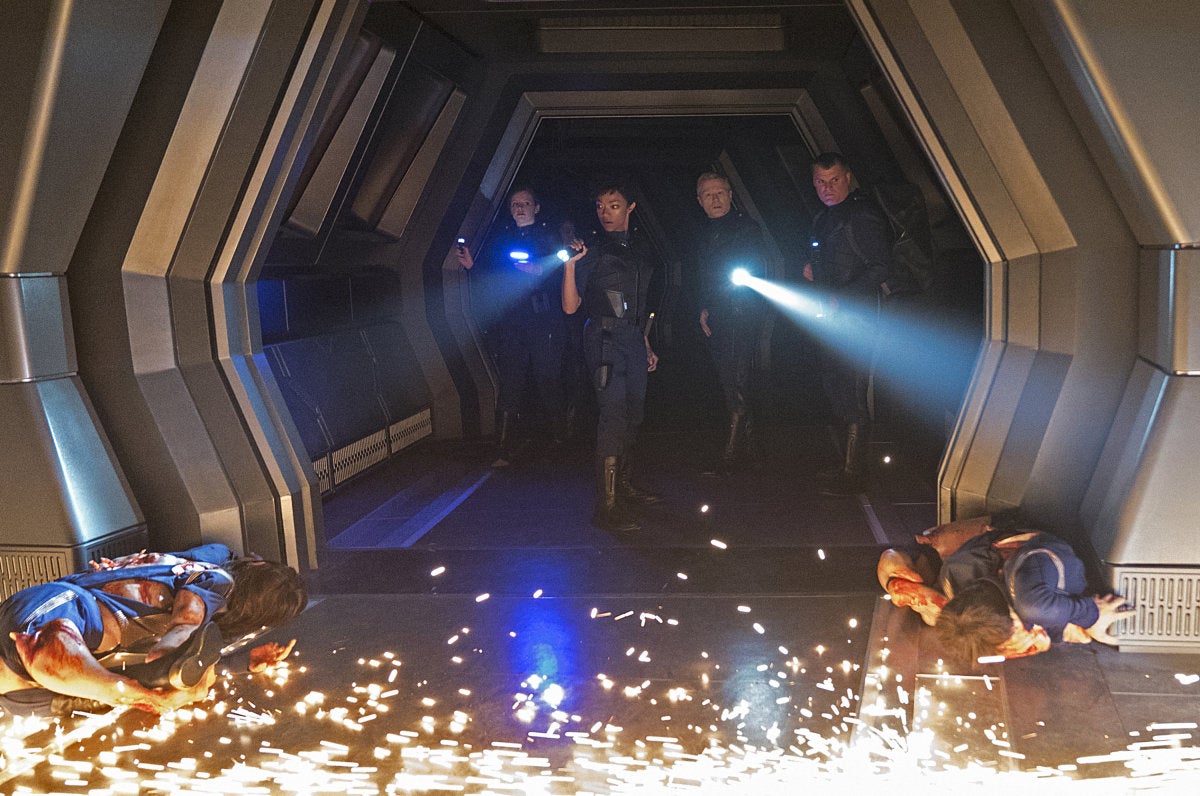 This is just the first of what's sure to be a hail of announcements this fall and winter. This $50 million investment is a drop in the bucket. The Journal earlier reported that Apple's expected to have $1 billion to spend on original content this year. That's not much compared to the $7 billion Netflix is expected to spend next year, but a billion dollars buys an awful lot of programming.
Operating out of Culver City, Apple's TV executives are actively making offers and talking to major players in the entertainment industry. As reported in this excellent piece in The Hollywood Reporter by Lacey Rose, Apple bid for American Horror Story producer Ryan Murphy's new series Ratched, but was outbid by Netflix. Rose says that Apple has also approached high-profile creators and actors including Jennifer Anniston and Reese Witherspoon, Vince Gilligan and Bryan Cranston of Breaking Bad, and Ronald D. Moore (Outlander, Battlestar Galactica), and are trying to approach other high-profile creators whose work they appreciate.
Apple's TV identity
If you think of Hollywood as solely a money-driven business, Apple's large amount of cash in the back and development checkbook with a balance of $1 billion should be enough to make the deals happen. But that's not entirely true. Rose quotes the head of a talent agency as asking the big question: "What does it mean to be an Apple show?"
This is a challenge that potentially runs up against Apple's tradition of secrecy when it comes to product launches in the tech industry. The moment Apple's execs tells the Hollywood creatives they're wooing all the details of a new Apple Video subscription service, the story will leak. But as my podcast partner and Hollywood Reporter TV critic Tim Goodman pointed out last week, the most successful creative people in the industry want more than just money. They want creative control and an idea about how their work will reach audiences. All the existing TV channels and streaming services are known quantities. But what will Apple's service be like? How well will their programs be promoted? Will broad audiences be able to see their stuff, or will it be severely limited? (Would anyone except CBS, which owns Star Trek, have made a deal to limit the latest Star Trek series to a new streaming service with almost no original content? It's unlikely.)
Does Apple know the answers to those questions? And if it does, when will it reveal them? It may be that Apple is stuck; you can't announce a video service without great content, but you can't sign great content without explaining what your service will be. I would expect that, in the end, Apple's desire for secrecy will lose out to the sheer necessity for Van Amburg and Erlicht to make deals.
That will require there to actually be a fully formed video strategy on Apple's part—and that takes us back to the question, has Apple decided what it wants to be? Yes, it's clear that Apple's investing in original video content, but how will that content roll out? There are lots of options, from selling it all a la carte on iTunes to rolling the shows out under the existing Apple Music brand. The most likely possibility is that Apple will create a new subscription service—got to keep growing that Services revenue slice!—that will charge users monthly for access. In other words, Apple's take on Netflix or HBO or Hulu.
But even within that possibility, there are huge details to be worked out. Does Apple push its new service everywhere, across every device available—Macs and PCs, iOS and Android, Apple TV and Roku and Fire TV and with an Apple button embossed on the remotes of new 4K TV sets? Or does it use the service to drive people to buy Apple hardware—by limiting playback to iTunes, iOS, and Apple TV. The former would maximize potential subscription revenue; the latter reduces access but potentially drives people into the Apple hardware ecosystem. It's a tricky choice. Is it possible that it's still being debated within Apple, even now?
Competing with other TV services
One additional complication is how a new Apple Video service would provide enough value to make it worth spending $10 per month for subscribers. I mentioned Star Trek earlier, and one of the big challenges with the CBS All Access service is that it only offers a couple of original series, though it does offer a large catalog of older CBS series. Apple Video needs a critical mass of original content to succeed, as well as a catalog of older material (that may also be available on other streaming services).
I don't think Apple Video needs to be Netflix. In fact, it feels far more likely that Apple Video would be more like HBO, a premium service with high-quality programming as well as a back catalog of movies and TV series to round out the offering. HBO's released maybe 20 original series in the last year, and has a collection of movies that rotate through the service. At an average of $50 million per show, 20 shows would cost $1 billion. (I don't think Apple's going to buy 20 shows right away, though—it will almost certainly fund some original movies and make some streaming deals for existing shows.)
The last question is, would Apple buy an existing service in order to acquire a catalog of content more easily? There's a precedent for this, in that Apple bought Beats and turned Beats Music into Apple Music. And licensing a music service is much, much easier than TV and movies, where exclusives abound and there are far more players to deal with. Apple paid $3 billion for Beats; would it pay $25 or 30 billion for Hulu? There are some strong arguments that Hulu would be better served by an individual owner, rather than the collection of media companies that currently own it and view it more as a competitor than an asset.
Probably not—but stranger things have happened. The only thing certain in this story is that Apple will be making more headlines about its TV ambitions this year. The deal with Steven Spielberg may be an amazing story, but it's just the first of many.