It's great to take photos from vacation and look at them later, to remind yourself of what a great time you had. However, what happens when your photos seem to have taken a vacation without you?
Reader Charmaigne writes in with a double-header doozy.
First off:
Why all of a sudden do my photos have random locations such as "Jiangsu, China"! These pics were never taken in China. The only weird thing is that we had a roommate, who was Chinese and who used our Internet connection.
Charmaigne also sent screen captures from Photos to illustrate the problem. I'd seen something like this before, where people were confused about being translocated to the other side of the globe—literally.
When I looked up the latitude and longitude of the province of Jiangsu, it falls within the latitude of locations in California but is 180° off from the longitude. That is, it's the right spot from north to south, but the cardinal direction is east instead of west, or thereabouts. Wuxi, a large city in Jiangsu, sits at 31° 33' 55.3392" N, 120° 19' 39.2988" E. Some of the places in Charmaigne's screen captures are about 116° and 117° W longitude. So not quite exactly, but not implausible, either.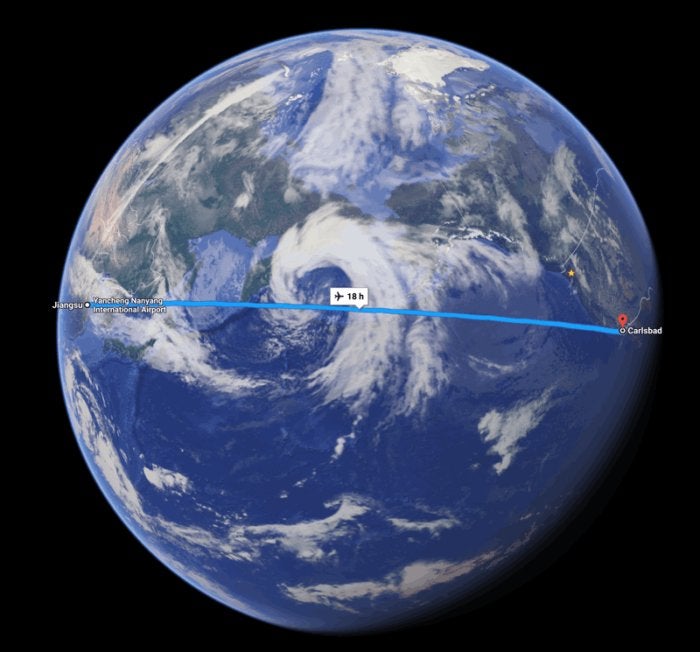 Another possibility has to do with how Apple uses multiple sources of information to infer location. You surely know it can pick up GPS satellites (and three other orbiting systems in newer iPhones), and you may also know it uses cell tower trilateration (the intersection of overlapping areas) and Wi-Fi base station broadcasts to provide more specificity.
But you are likely unaware that Apple can set Macintosh location from nearby base stations that it's already identified through Wi-Fi scans delivered by iOS and other sources. This only becomes a problem when a base station in an area with few others gets shut down and moved while retaining the same name. The base station can remain registered to the wrong location in Apple's database, and that in turn can cause a Wi-Fi-connecting Mac to be identified in the wrong place. This typically only happens when there are few or no other base stations nearby either in the original or subsequent location.
Does your roommate from China have anything to do with all this? The only thing I can think of is that if he had brought along a base station or had a device that Apple derived location from.
Secondly, Charmaigne is also finding vertical black bars marring some of her photos in the macOS Photos app. That is most likely Photos database corruption, which can be repaired with instructions in this article.
Ask Mac 911
We've compiled a list of the questions we get asked most frequently along with answers and links to columns: read our super FAQ to see if your question is covered. If not, we're always looking for new problems to solve! Email yours to mac911@macworld.com including screen captures as appropriate. Mac 911 can't reply to—nor publish an answer to—every question, and we don't provide direct troubleshooting advice.